Small flower tattoos are really in fashion. Whether you choose a flower design or it is your favorite superhero tattoo, you will look fashionable. If you want to have beautiful small flower tattoos, you can visit the best tattoo parlor. Make sure you consult the most efficient tattoo artiste in the town. They are efficient, and they use the best colors and other apparatus for tattooing. You should also maintain the guidelines before and after having the tattoo, like waxing the area well before tattooing, don't use soap or oil on the symbol, etc. Today, you will get to know more about the different types of small flower tattoos.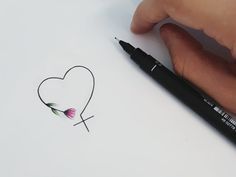 Rose Flower Tattoo
Small flower tattoos are symbolic. Rose is the symbol of love, beauty, and hope. If you have a red rose, that stands for love. However, a thorny rose talks about pain, loss, and numbness, you can see it on Harley Quinn as well if you a fan of her. Besides these, roses with different colors have different meanings to different persons.
Cherry Blossom Flower Tattoo
In Japanese tattoo art, the cherry blossom is one of the most popular designs. These little pink flower designs stand for the temporary nature of life and beauty because they are short-lived. In the Chinese culture, pink cherry blossoms are one of the famous tattoo designs. There, they stand for love and femininity. People also love to wear a cherry blossom tattoo with wind and water. Often, there are petal designs only which are also popular.
Lotus Flower Tattoo
While people are looking for flower designs while tattooing, the lotus is quite famous among them. Lotus stands for knowledge, enlightenment, purity, and spiritual awakening. The most exciting part of the lotus tattoo is that it is popular in various cultures, but the meaning is the same everywhere. As a lotus grows in the pond of mud, it teaches how to gain positivity from the chaos around you.
Sunflower Tattoo
Those bright yellow flowers look amazing. And if you craft them on your skin, it will look gorgeous. Sunflowers are more prominent than other herbs, but, if you go for a bunch, that can be done with precision. Because of their vibrant colors, they stand for good luck and opportunities in life.
Hibiscus Flower Tattoo
In a different culture, hibiscus flower comes with a different symbolic meaning. In Japanese culture, this flower stands for the generosity of your nature. However, in Hawaiian culture, hibiscus stands for power and royalty. Usually, hibiscus flower tattoos are done with red or bright yellow colors, and it is quite famous among the youngsters.
Daisy Flower Tattoo
if you are looking for small floral designs for tattooing, go for this one. The fragile flower stands for faith, love, and delicacy. Ladies prefer to have a bunch of daisy on their neck, shoulder or ankles and they look very stylish.
So, here are specific small flower designs if you want to have a tattoo on your body. You will be advised to maintain your tattoo well from the tattoo parlor. Follow them. If you are getting any irritation after tattooing, consult a skin specialist now.
Tattoo photo ideas with small flowers