Ever wondered why arrow tattoos are so popular? Arrows have been around for a long time and appeared in almost every ancient, modern, recent cultures and histories. Traditionally this is known to be a Native American symbol that helped the tribal people in hunting and war. Arrow was one of the essential weapons for hunter-gatherer communities. A tattoo with an arrow sign indicates a variety of powerful meanings and historical significances. There is no limit to the ideas that can come up with these tattoos and you can easily personalise it to add a more stylish touch. However, before rushing into stamping an arrow symbol on your body, it's essential to delve more rooted in the various arrow tattoo meanings and the science behind it. Keep reading if this symbol interests you.
Various Arrow tattoo Meanings
The arrow on a Bow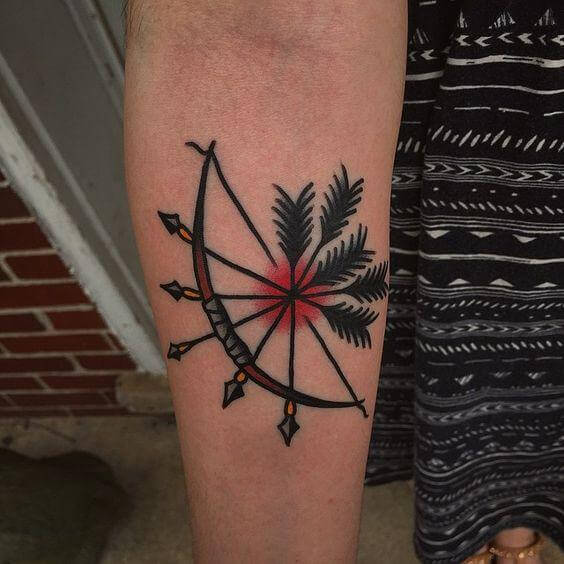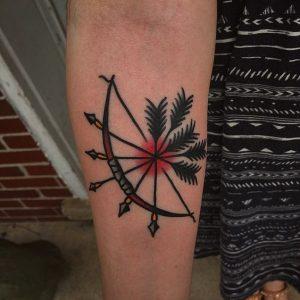 According to Native American cultural beliefs, an arrow on a bow represents potent readiness, conflict, intense focus, or life struggle. It also signifies the momentary silence and stillness before a blast of activity. An arrow being pulled back on a bowstring is lucky for people that have the zodiac sign "Sagittarius."
You should like as well: Phoenix tattoo meanings in different cultures
Diamond arrow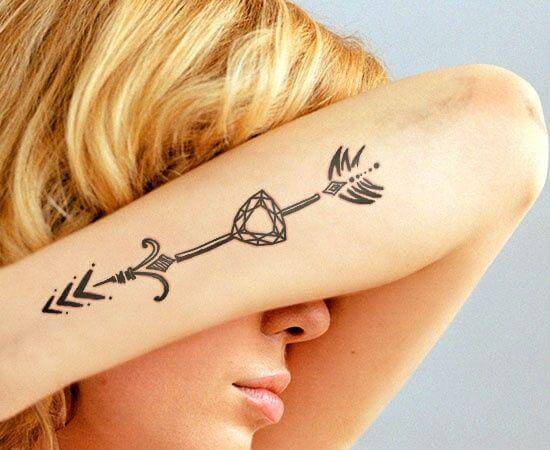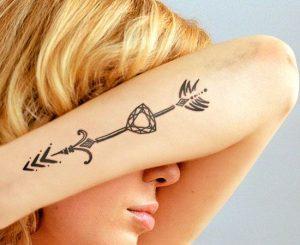 An arrow tattoo with a diamond shaft represents a person too powerful to be defeated or the courage to move forward. Diamond is one of the hardest and toughest stones on the face of the earth.
Check this out: 65 Barcode Tattoos Ideas with Their Meanings
Feather arrow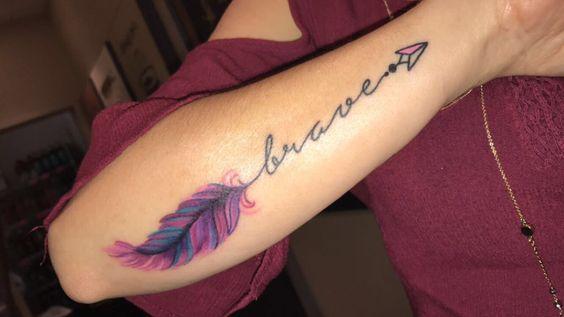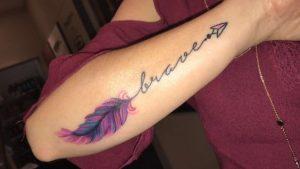 Feathers and arrows go hand in hand, both symbolically and aesthetically. In recent times, features used to act as a guiding force for the pointed arrows to fly more accurately. Both feathers and arrows are straight and sharp pointed things that indicate perfection. In tattoo art and parlour, a feather tattoo symbolises victory, liberty, precision, and independence.
A classic one: 95 Best of Traditional and Tribal Hawaiian tattoos
Cupid Arrow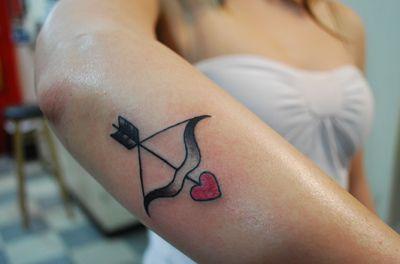 According to Greek mythology, Cupid was the god of love, passion, and desire. Being hit by cupid's arrow fills a person with romance and love. So, an arrow stabbed heart tattoo means that the wearer is in love.
Broken Arrow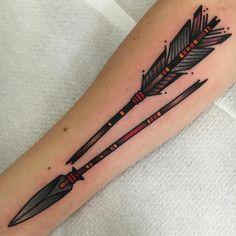 A symbol of a broken arrow conveys a lot many things. An intentionally broken emblem by a marksman indicates peace and end of the war. A fractured shaft might also mean the inability to make a decision, obstruction or impotence.
Bundle of Arrows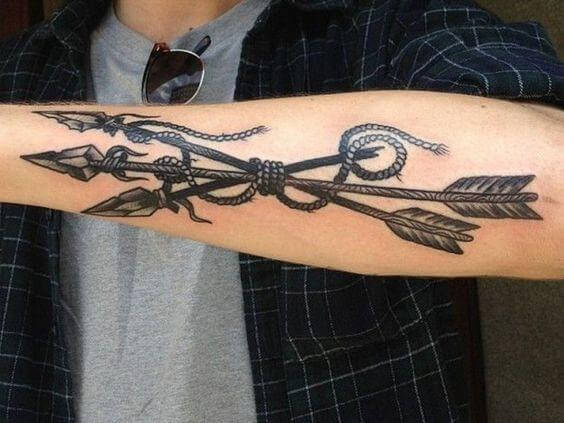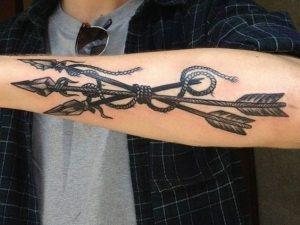 According to the beliefs of the tribal Iroquois League, a quiver of arrows represent strength, unity and shared motives since a bunch of five arrows was the symbol of their five founding tribes. A quiver of arrows also shows that you're all prepared for the battle.
Compass Arrow tattoo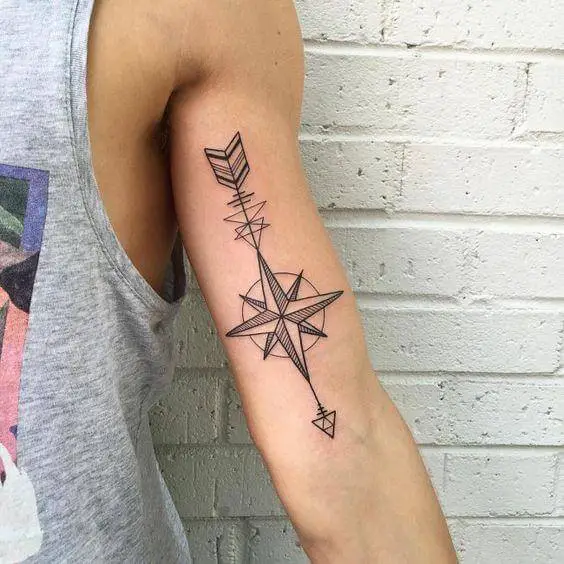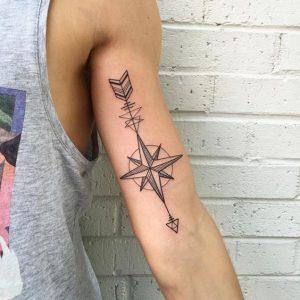 A compass arrow signifies a courageous new direction, plot, agenda or scheme. With the help of a compass, an arrow flies like a guided missile that hits the mark in spite of travelling a long distance. So, an arrow tattoo with a compass show anything related to new beginnings from a new relationship to a new venture.
Conclusion
Arrows are simple yet classic designs that are present in many cultures and traditions. It conveys a plethora of meanings from harmony to conflict to new beginnings to power. I hope all you tattoo lovers enjoyed reading about the variety of feather tattoo symbolises and the logic behind them.
Source of images: https://pinterest.com
Gallery