Getting a tattoo in Oklahoma is not as bad as what it seems. There are a few things that you should think about before doing so and we will cover this in this article.
When Oklahoma finally passed the law to allow people to obtain tattoo shops, people found it interesting enough to go and check them out. I for one did not. The reason that I didn't was that I am deathly scared of needles. I got over this fear after my son had died. I had been wanting a tattoo for a long time but could never work up the courage to get one.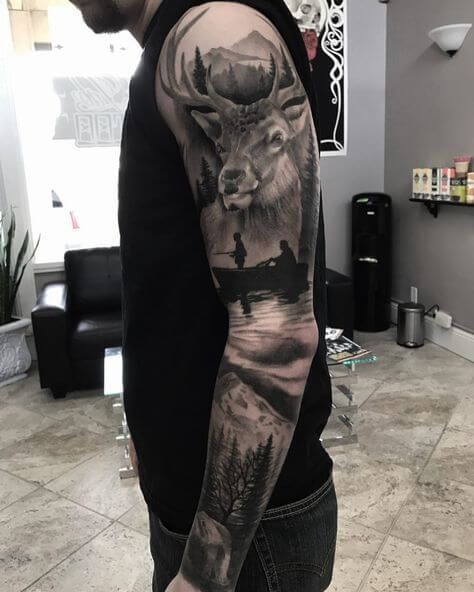 Believe or not I swallowed my weakness for about three hours and sited there in a chair waiting for the Jo, who is the owner of Ink Addiction in Yukon Oklahoma, to get through poking me endlessly in the arm. My tattoo was a memoir of my son, Gaje Florence. My husband got the same tattoo on him from the same lady who did mine.
Now, before I get into my life's story, I am going to tell you about a few things that have to do with getting a tattoo in Oklahoma.
First of all, the pain does go away. The best that I can explain it is, it felt like a mechanical pencil was scraping my arm. Please note that all people and places of the tattoo vary. This is only an example of getting one in my arm. My husband said that it felt like somebody was scratching him. The most significant pain that I felt while getting the tattoo was when Jo got close to my shoulder.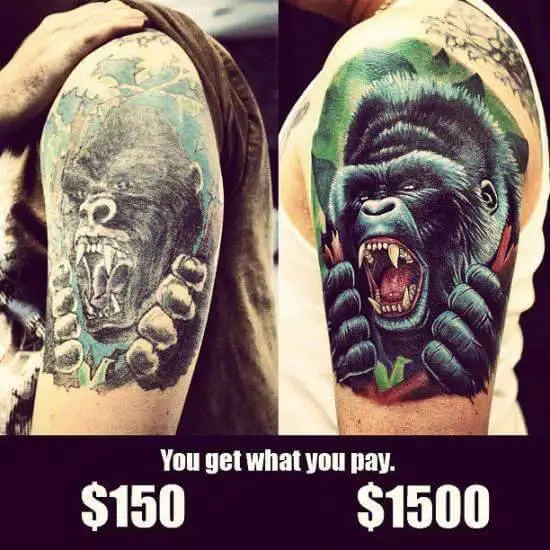 Oklahoma law prohibits anyone that is under the age of eighteen from being in a tattoo shop. I know that most of you are probably thinking that I am not telling you anything that you don't already know. Well, maybe but I am not done. Some people believe that a child under the age of eighteen is allowed to be in the tattoo shop or obtain a tattoo as long as they are accompanied by an adult; this is not true. It is a $5,000 fine if a minor is present in a tattoo shop. So, unless you want to pay the fine, it might be best to find a babysitter.
What you should bring is also a very important part of getting a tattoo.
Make sure that you bring your picture I.D., they will not let you get a tattoo without one. This applies to everyone, even if you think you look like your are eighty.
Check this out: Boston, Massachusetts Area Tattoo and Body Piercing Parlors and Studios
Pictures are also great to bring to your consultation. If you have a portrait, drawing, or a sample of what you would like to have, then bring it with you. Keep in mind that most tattoo shops will only do artwork by appointment and some may take a while to get into. Prices also vary depending on the size, location, and the image. Most tattoo shops will also charge per letter; this is something to keep in mind if you are going to do a tattoo with lettering in it.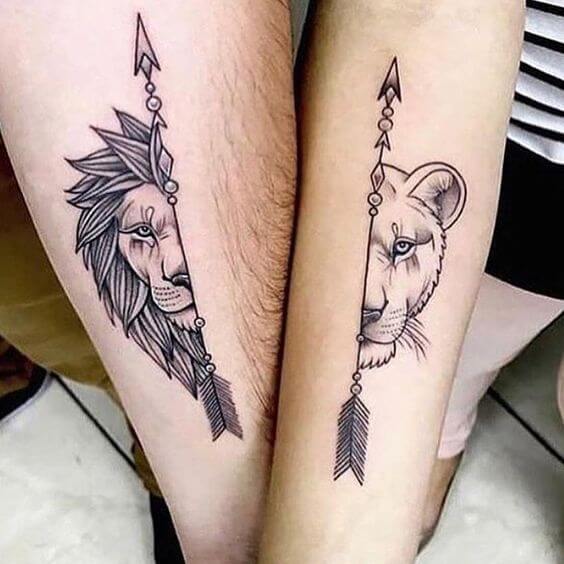 Most tattoo shops will also charge a deposit when you make your appointment and these are usually non refundable. So, before you get your appointment set up, make certain that you are going to be able to do it on the appointment date.
Discounts are also something that you may want to ask about.
Some shops will offer you a discount for multiple tattoos or if you recommend them to someone who gets a tattoo by them. I always ask about referral points no matter where I go, you never know what kind of discount they will give you.
Ask for the price ahead of time. This is a great point to have made. You don't want to get to your appointment and find out that you don't have enough money to pay for it, this will only cause you to lose your deposit and frustrate the artist.
Tattoos can be very costly.
Take, for instance, a portrait of a person, most of these will usually start at $300, not including lettering that is added to it. Just remember that you pay for what you get. Portraits can be hard to draw and to tattoo on a person. Portraits will usually take a long time to draw out and then to tattoo, with all of the detail that is put into them.
If you don't like the drawing, then speak up.
Don't tell the artist that you love the picture if you really don't. You should think of a tattoo as a permanent mark on your body. You don't want to be walking around with something that you don't even like, for the rest of your life. The artist will understand, that is what they get paid for. They will keep perfecting it until it meets your standards. Artist may charge extra to draw something from scratch, so if you can find a similar picture of what you want, then bring it with you.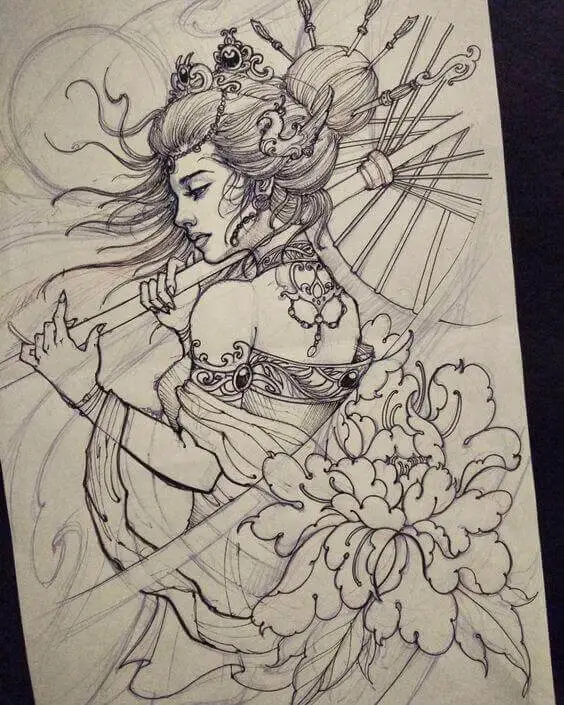 Tattoos aren't permanent, or are they?
Most people think that they can get a tattoo and if they don't like it, they can have it removed with laser surgery. Laser Surgery is not cheap, and you should consider the risk along with the cost. Laser Surgery has been known to leave unwanted scars and can sometimes be painful. If you are going to get a tattoo, think of it as being a permanent mark on your body because you may not be able to afford to get it removed later in life.
These are just a few things for you to know and consider before getting a tattoo.
Source of images: Pinterest.com