Cute? Scary? Artsy? The octopus can do it all! Octopi ideas are loved by lots of different people because there's so much you can do with them. Some like the imposing and threatening depictions, while others want more endearing portrayals.
Whatever the case, I put together 5 of the best octopus tattoo ideas, so if you've been trying to figure out what kind of tattoo to get, you don't need to look any further. Just keep in mind, octopus tattoos are very painful, so you should only get them if you're already familiar with the experience.
1. Octopus with Halo
This style of tattoo looks very magical. There's a mysterious halo in the background with different shapes featured in the design. The octopus itself is depicted in a somewhat realistic light with shading and details added to give it more style. This tattoo might seem especially appealing if you are a fan of cosmic horror or the works of writers such as H.P. Lovecraft.
2. Painted Style Octopus
This tattoo is a full sleeve and runs from the shoulder to the wrist. The art style used here is quite similar to the sort of paintings one would see in ancient China or Japan. The octopus is a little more abstract, but it's still straightforward to identify. The details of the octopus are also on display as you can see the suction cups all along the tentacles. If you want your tattoo to look like a painting, this is the one for you.
Maybe you like also: Get a feel of royalty with crown tattoos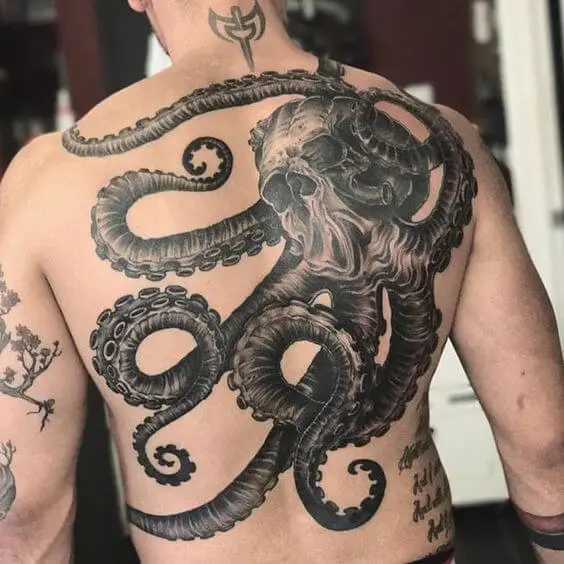 3. Tribal-Style Back Tattoo
This particular tattoo is entirely abstract and very stylized. It's an octopus because of its shape, but there aren't any other details added to it. It's quite similar to the tattoos from the Polynesian culture. This design features a lot of "swirls" both in terms of the tentacles and as a way of coloring the tattoo. For those who want something special without too much color, this is the way to go.
4. The Blue-Ringed Octopus
Maybe you want some color? Well then, the blue-ringed octopus tattoo is what you're looking for. It is also very stylized, and tattoo artists use watercolor and pigment to add more vibrancy through color. If you want people to think you're tough and don't have time for nonsense, you might be happy to hear that the blue-ringed octopus is a fairly dangerous sea critter. Nothing says "don't mess with me" like the tattoo of a dangerous marine creature.
Another tattoos ideas for you: Mindblowing abstract tattoo ideas for men and women
5. Cartoon Octopus
Or maybe you want something cuter? Well, how about an octopus-like the one in the picture? Here, we have a green octopus who's quite the gentleman. He has a top hat and a monocle, and he's drinking tea. Seems like quite the proper fellow if you ask me!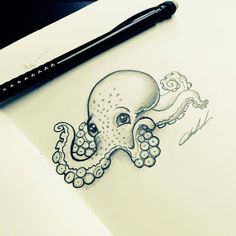 Conclusion
While there are a lot of different tattoo ideas for octopi, these are 5 of the best ones. I hope you were able to find what you were looking for. Good luck at the tattoo parlor!
Other random octopus tattoos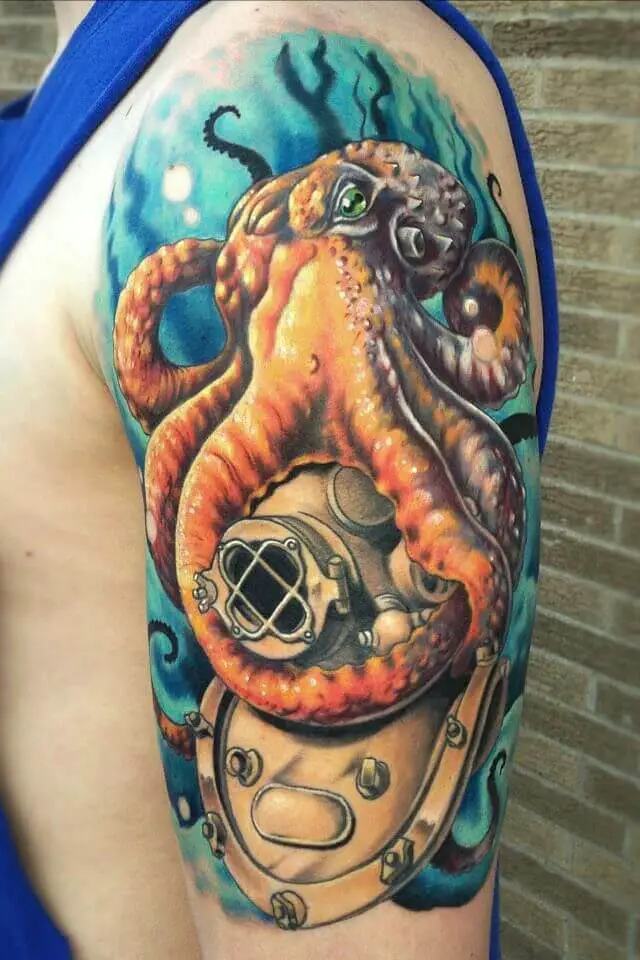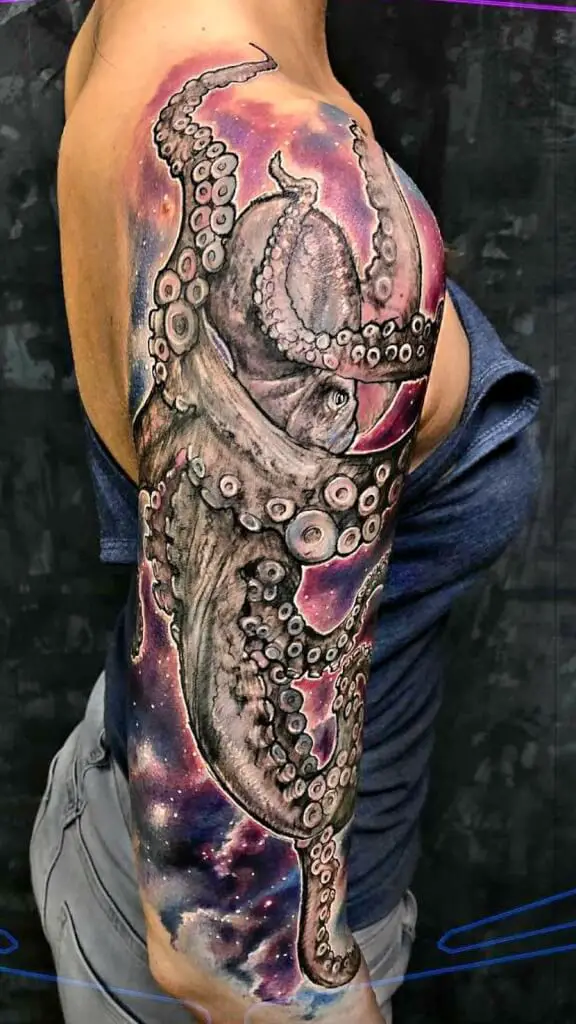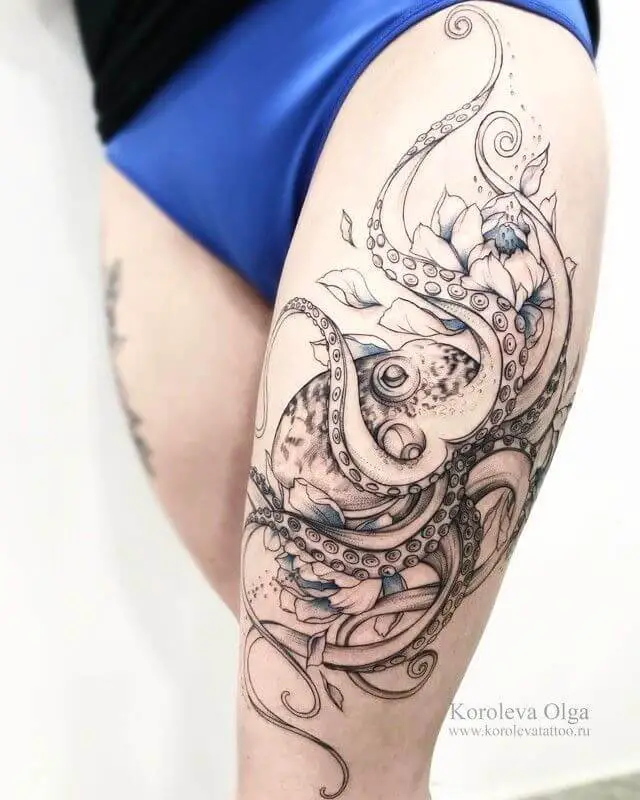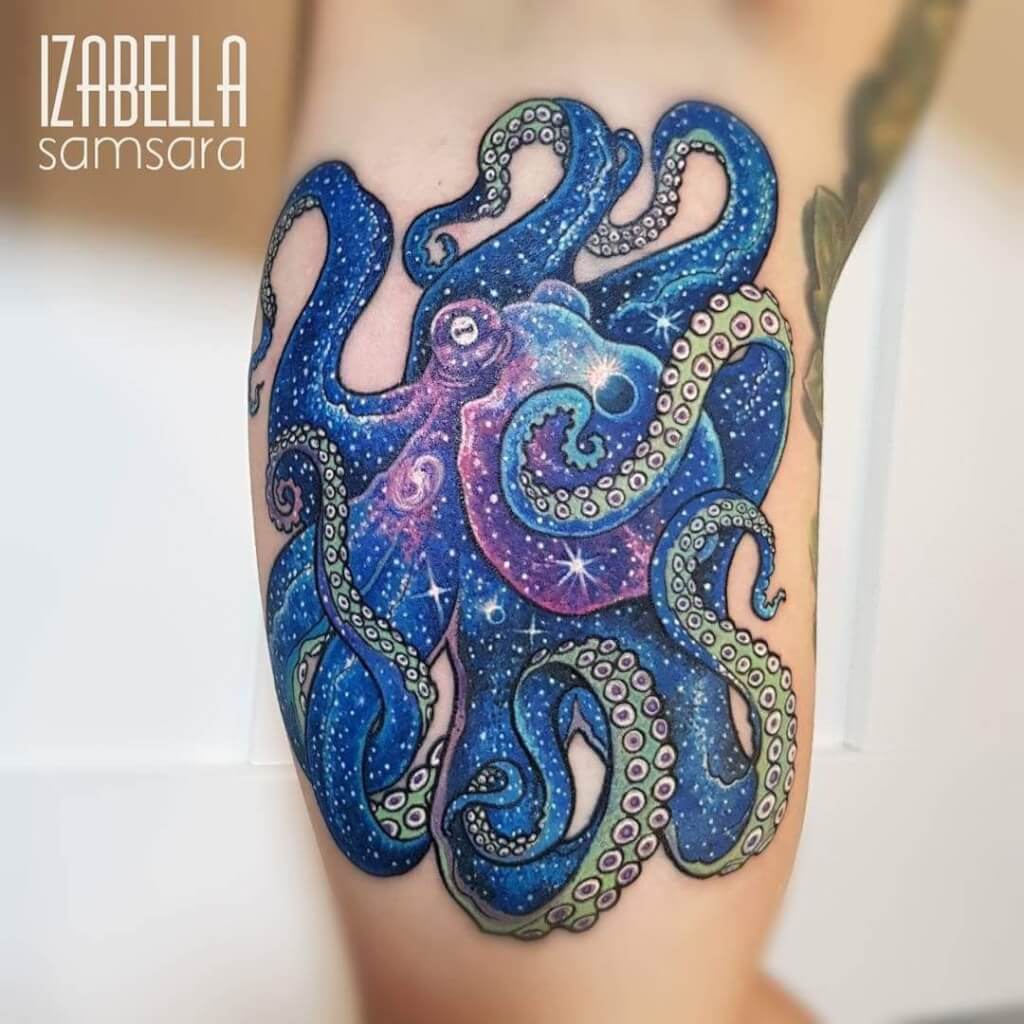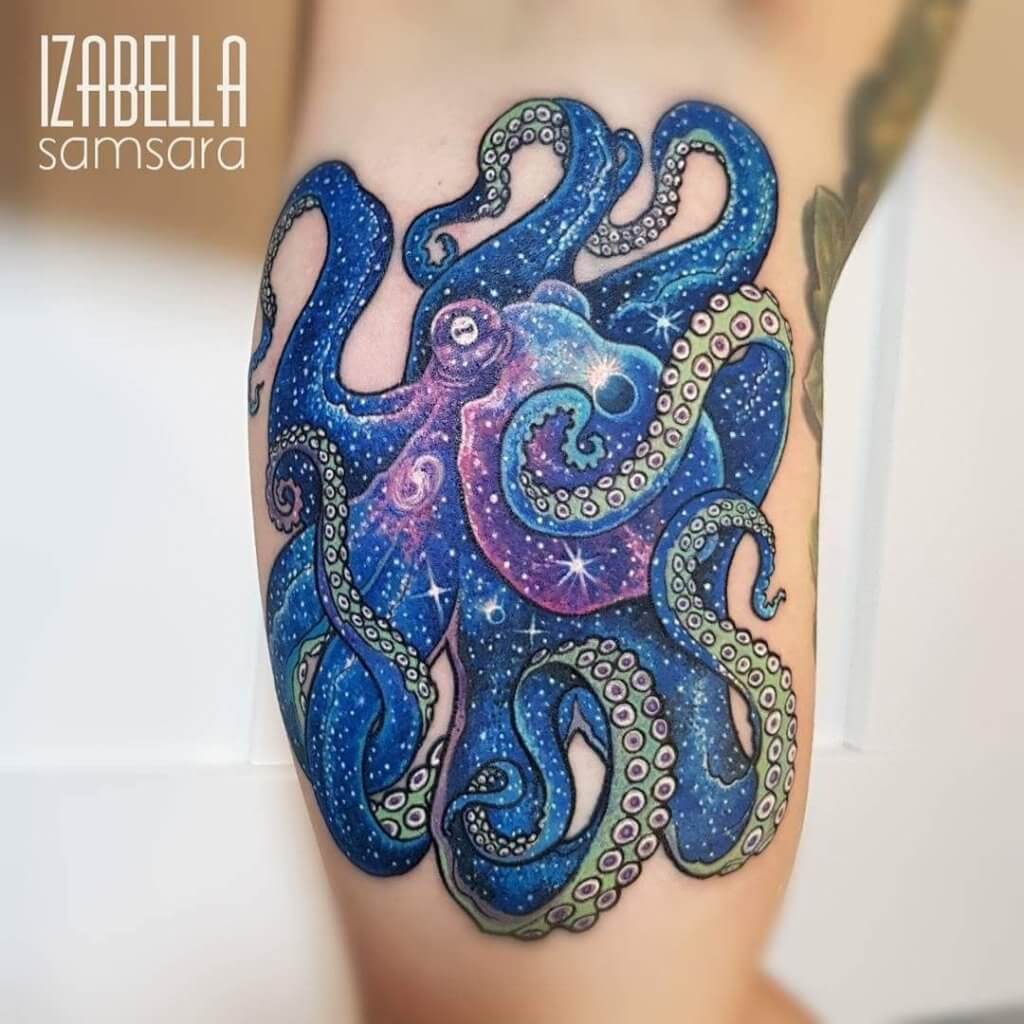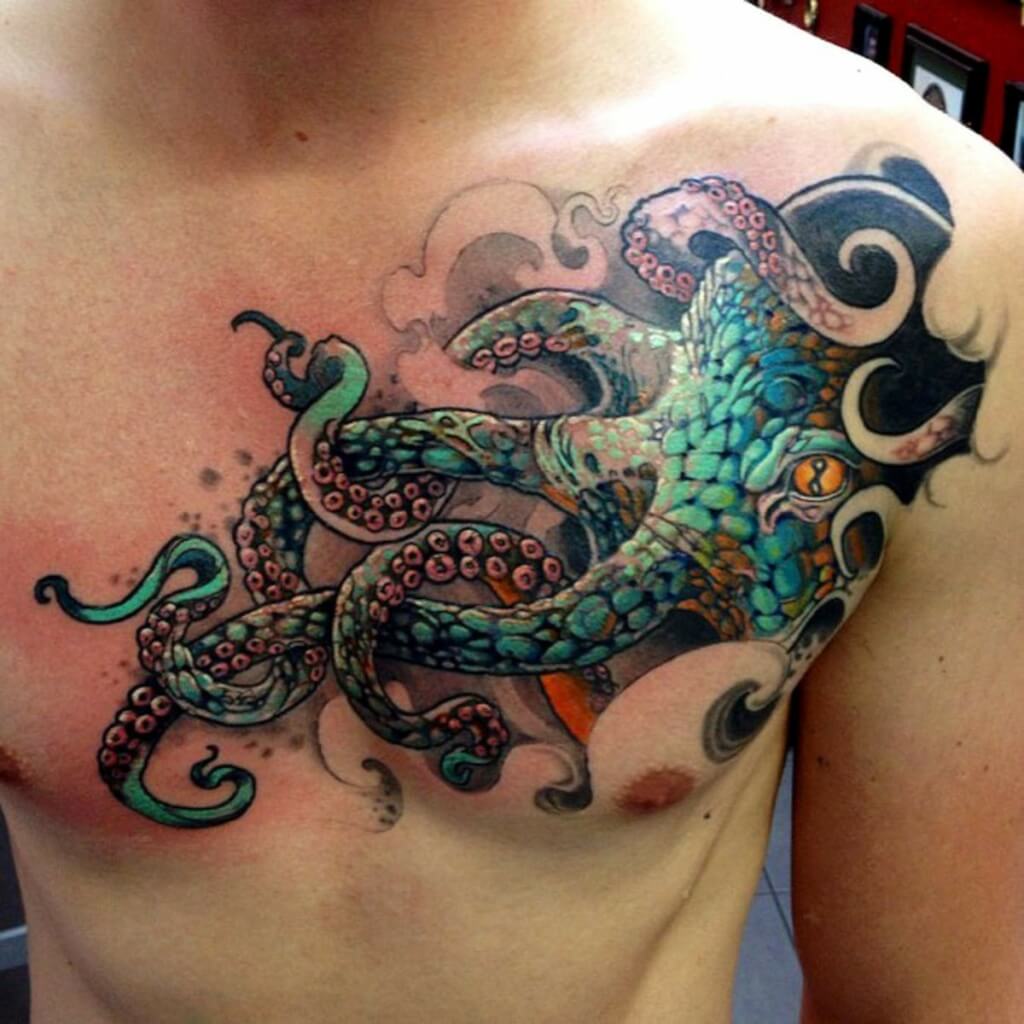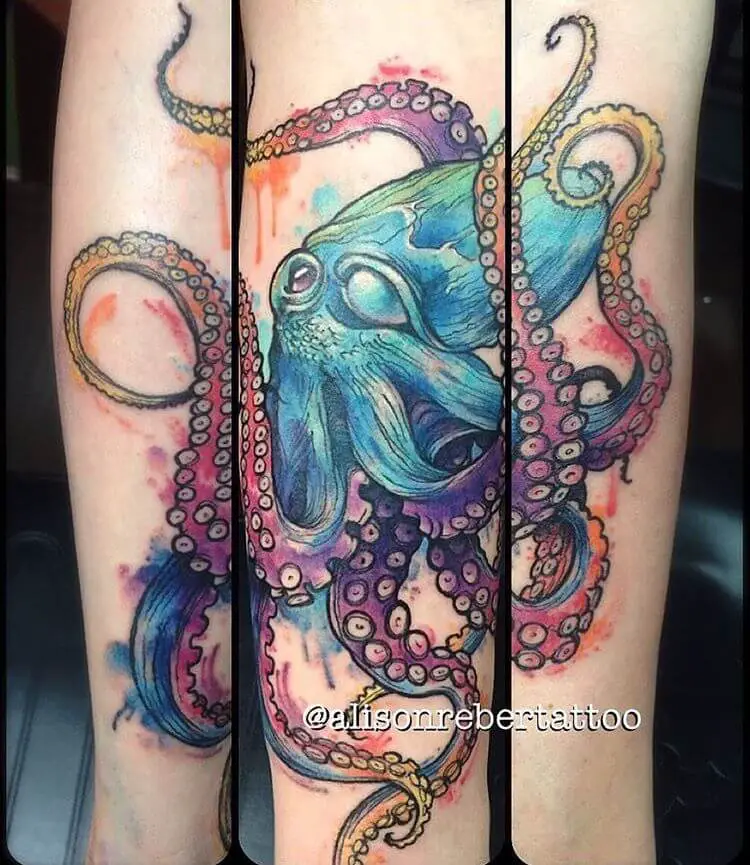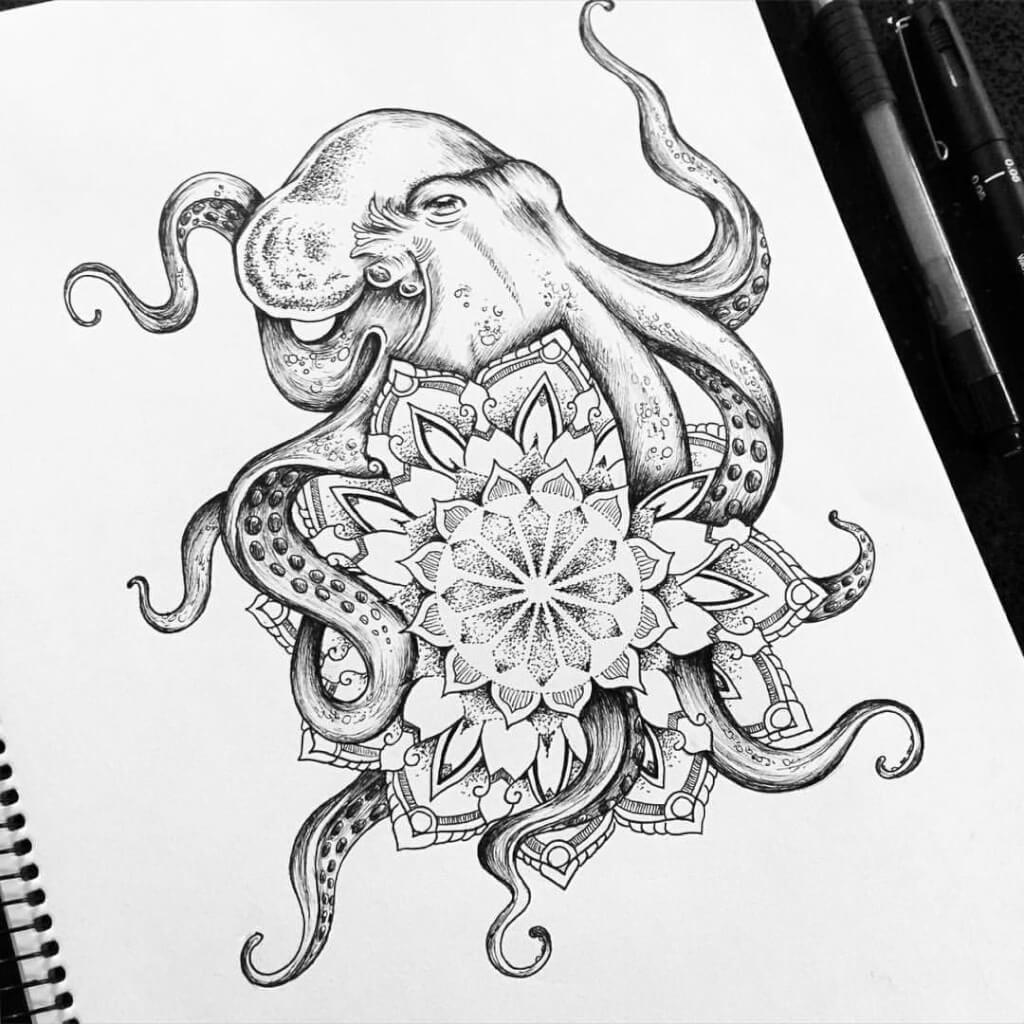 Source of images: Pinterest.com