Body art is trendy among the millennials, and the craze is hitting the ceiling with each passing year. However, it is still a problem for many to decide which tattoo will project their personality or their feelings throughout. It is also a concern for many as to which tattoo they should draw on their body and in which part that would help look good and feel strong.
You might have come across many such incidents, and that is why we decided to show you some of the great infinity tattoos that you can cape with singularity. The infinity tattoos are considered the most exciting designs with a wide range of variability. The plan is simple yet appealing that denotes a loop with no end. Now, every tattoo has some inner meaning to it, and today we will be decoding the hidden meaning of this infinity tattoo along with the various designs that you can opt for. In the later section, we will be providing you with ten best ideas of this infinity tattoo that you can engrave on any part of your body.
Tattoo etymology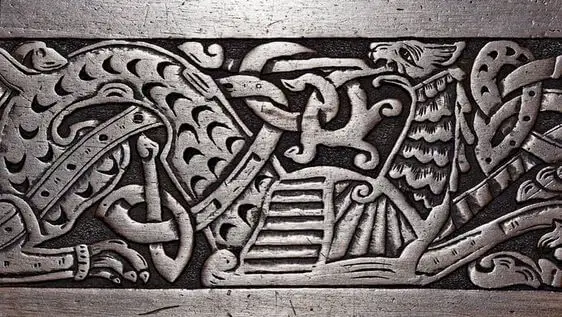 As we dawn down through the road of tattoo ad their origins, it needs to be understood that most of the designs were inspired from somewhere. It can either be from a specific religion, culture, alphabets, or even a random thought. However, the idea is not random but holds a value that is abstract to many. While some believe that the tattoo is a symbol of their personality trait, some think that they should carve that one thing that matters the most to them. On the flip side, some do it only for the sake of tattoos.
In case you are ready to make a tattoo, please read: Is Aquaphor Good for tattoos?
When we look around, we see so many tattoos engraved on the skin which makes people look good. But, the psychology side of a person indicates that they show their inner self in the form of this art. Although most of the tattoos indicate symbols such as a star, cross, pi, infinity you can still add an essence of yourself by customizing those symbols with your creativity and imagination.
The infinity tattoo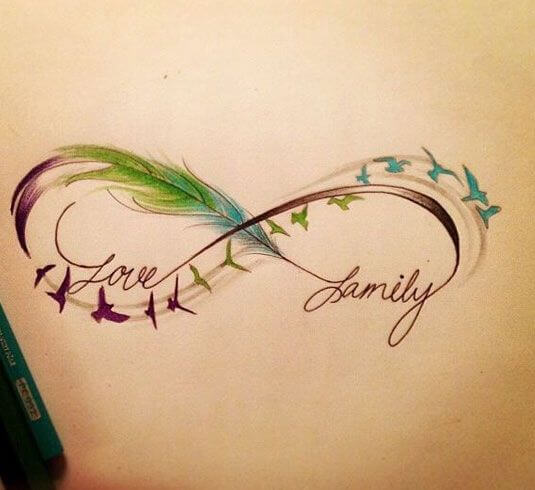 In mathematics, infinity indicates the symbol of limitlessness and concretes the concept of never-ending. The infinity symbol is very simple to draw, but the effect is humongous. These are non-religious symbols but still can hold significant meaning. Moreover, people from different background and genres are going frantic over this unique symbol. This symbol can be drawn at any part of the body, in any size, and with any other tattoo. The best part is that you can also customize the tattoo by linking them with words or letters or even other symbols.
Have you heard about Braille Tattoos and Other Body Alterations for Visually Impaired?
The reason we ask people to go for it is because of the uniformity that it holds along with the strong meaning that it imparts. It doesn't matter if you are either from the eastern part of the western part of the world as the meaning of this symbol is the same all over the world. In addition to these, this fascinating symbol has no beginning and no end which makes it a perfect choice for the people who love the idea of being limitless. It also holds religious aesthetics as it is a mark of reincarnation that shows that the soul is never destroyed but changes into the matter from time to time. It also conveys the message of never-ending love that makes it useful body art for the love birds.
Top 10 best infinity tattoos ideas
Simple infinity loop
These simple infinity tattoos are prevalent because of its simplicity yet appealing gesture. Any tattoo artist can ink it on your body, and you can do it on any part of your body. However, most people love it on their wrist. The simple infinity tattoo is just a symbol that depicts the limitlessness. It looks great and is motivational as well. It effectively represents the loop that has no end that is an abstract idea of limitless opportunities.
Simple word-inked infinity loop
These tattoos are usually used to describe a word that undergoes an infinite loop. For many people emotions like love, friendship, family matters the most. It is a humble way to represent how much these emotions matter to you by engraving a simple word into the loop. You can also ink words like Karma, faith, or other aesthetic words with this tattoo that imparts the impression of your personality. While you can deal with collective nouns, you can also ink proper terms such as the name of your loved ones in the loop.
Simple symbol-inked infinity loop
This type of infinity tattoos requires you to merge a symbol with the tattoo that shares the thought symbolically in a way to entice your love towards a specific symbol or the theory behind it.
Double infinity tattoo
Many consider infinity to become stagnant and this is why body artists have developed this frivolous double infinity tattoo that represents the ample amount of opportunities in life.
Heart entwined infinity tattoo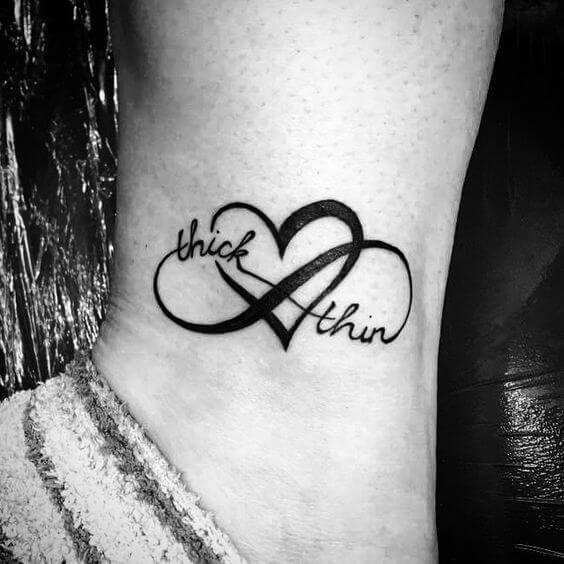 If you are a person with a long-term couple goals and want to show the rest of the world about the never-ending love between you and your partner, this is the tattoo for you. You and your partner can ink this tattoo at the same body part that also falls under the Public Display of Affection.
Infinity tattoo with a motivational quote
Some prefer to have a motivational quote inked on their body. So, why go for straight lines when you can add some fun to the writings. Use the motivational quote to be inked in the form of an infinite loop that takes minimum space but generates maximum effect.
Names infinity tattoo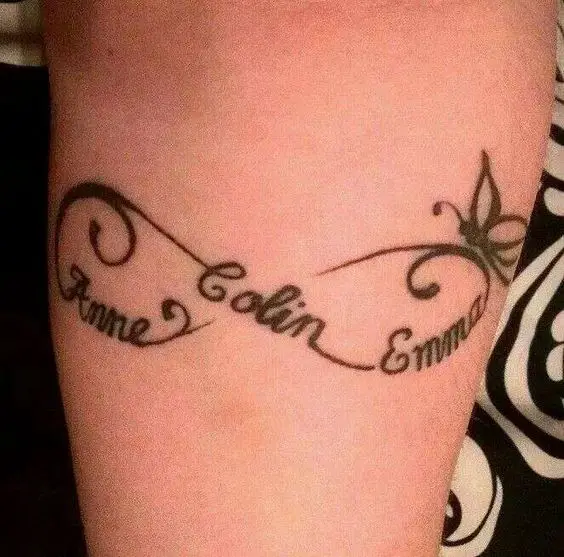 Engrave the names of your partners, your close family members, your spouse, or the name that matters the most to you through these infinity tattoos. It is also an excellent gift for your special ones, and it depicts how close they are to you. It also shows that your love towards them is endless.
The butterfly infinity tattoo
The butterfly represents freedom whereas infinity tattoos show endlessly. When you merge them, you will find unlimited freedom. If the thought of enjoying unlimited freedom excites you and you want it to be your dominant personality trait, you can go for this butterfly infinity tattoo.
Tribal art infinity tattoo
One of the best:  Tribal inking has always been intriguing. If you are also intrigued with the tribal art, you can opt for this tattoo and select from a buffet of various designs available at the tattoo store. However, they may take some time and require skillful hands due to the intricate details.
Unique infinity tattoos
There are many unique infinity tattoos that you can ink on your body. For instance, you can do some word art with the initials of your name, or if you are a pizza lover, you can ink an infinity loop using sliced pizza symbol. These are fun and very creative and show your passion for a certain materialistic appeal.
Another kind of trendy tattoo designs are Henna Tattoos
We hope that these ideas will help you find the most suitable tattoo for your body. We are happy to remind you that all of these infinity tattoos are available in different sizes and can be inked on any part of the body based on whether you want to flaunt it or keep it a secret.
A big gallery with plenty of infinity tattoo ideas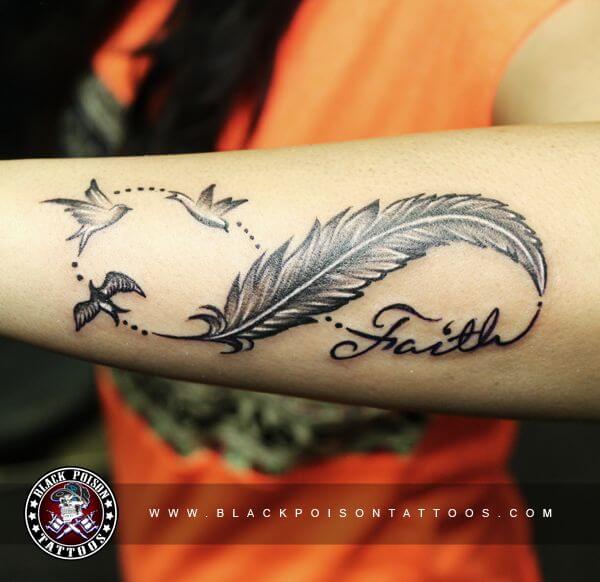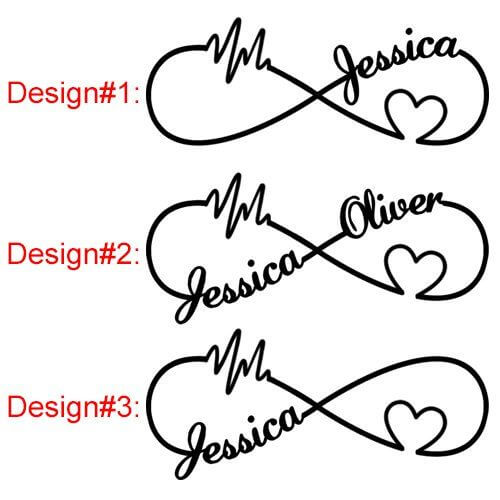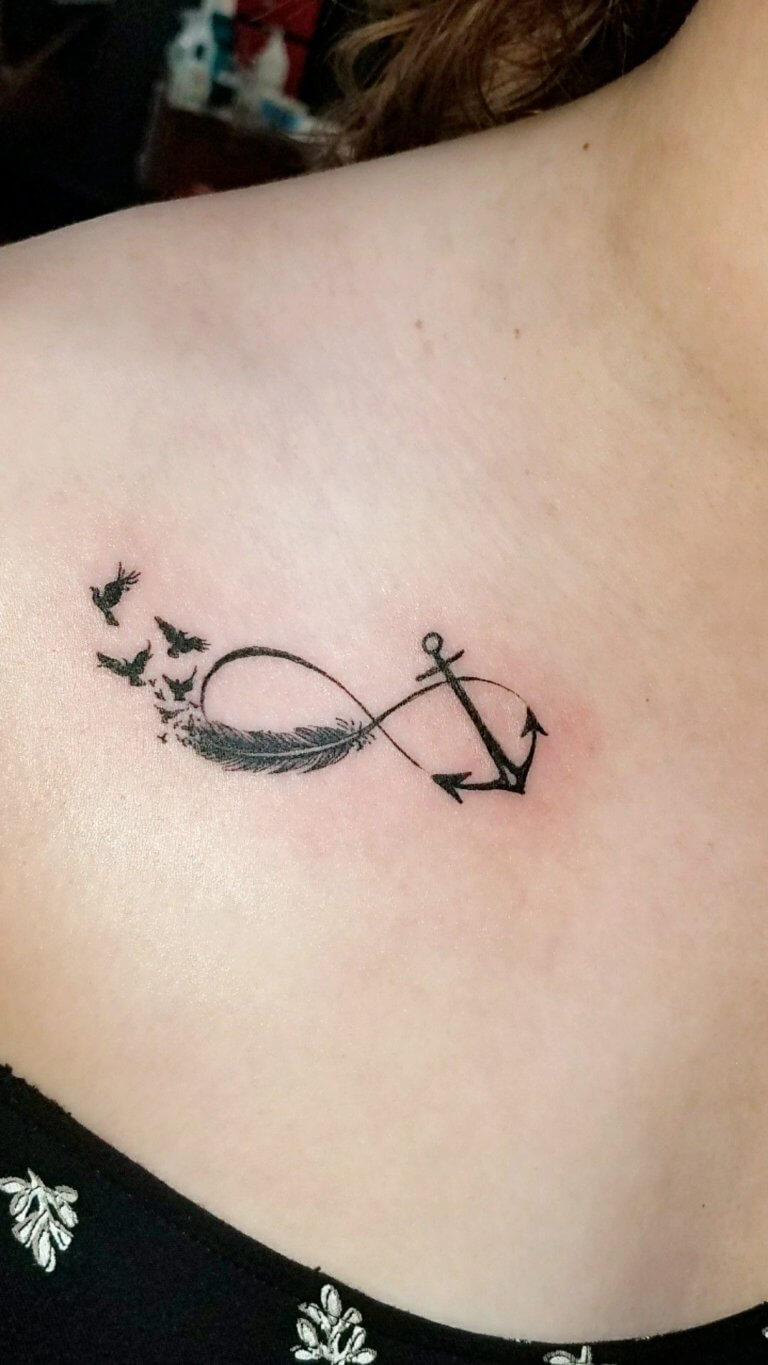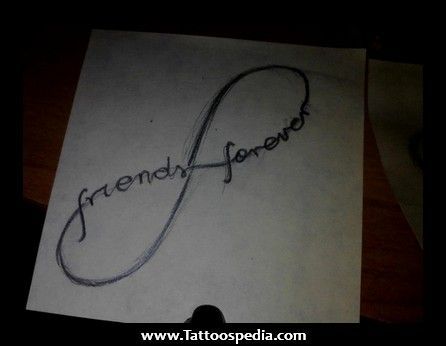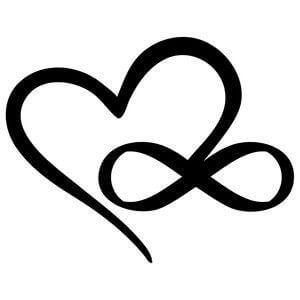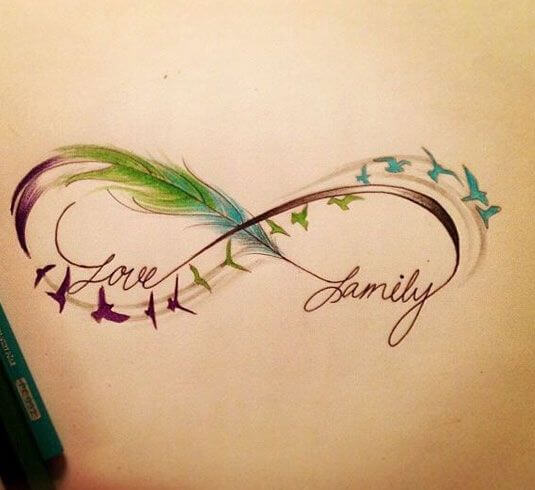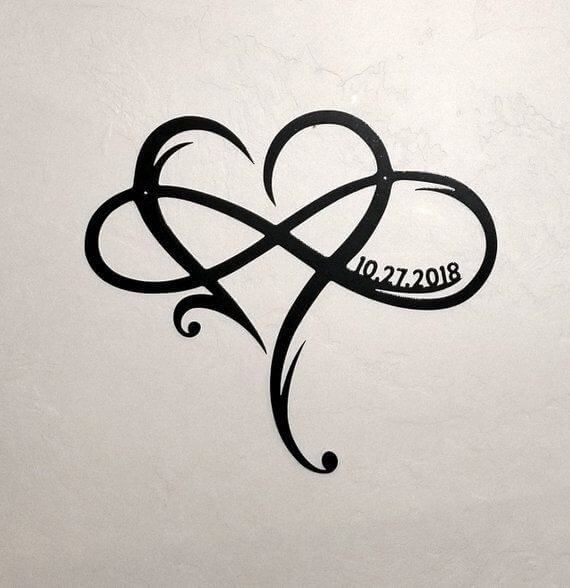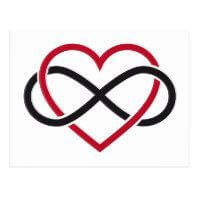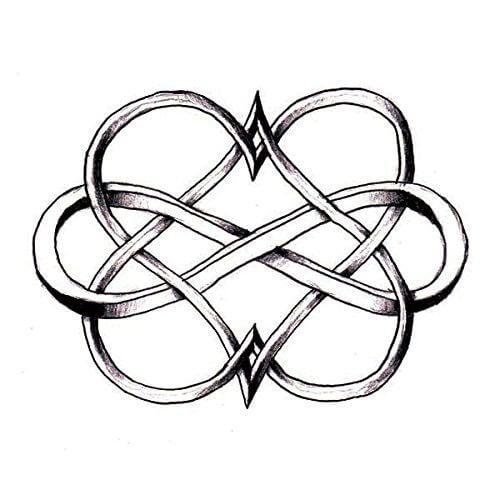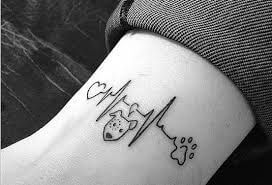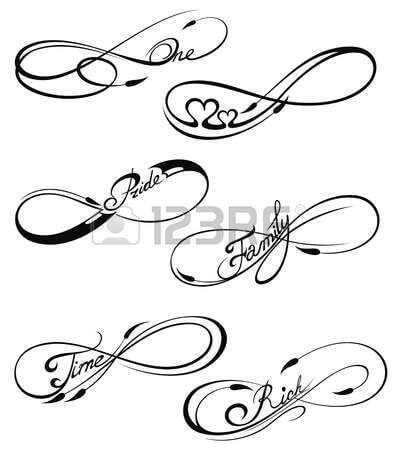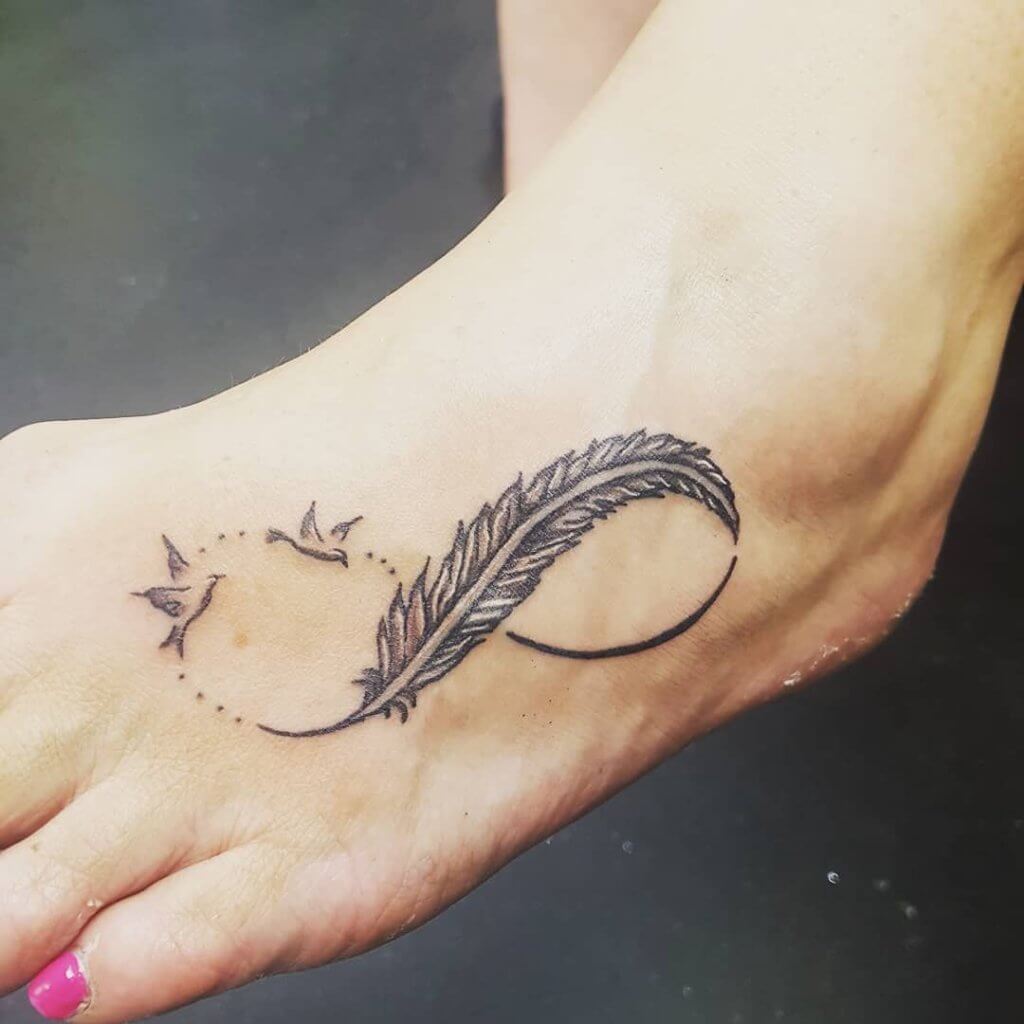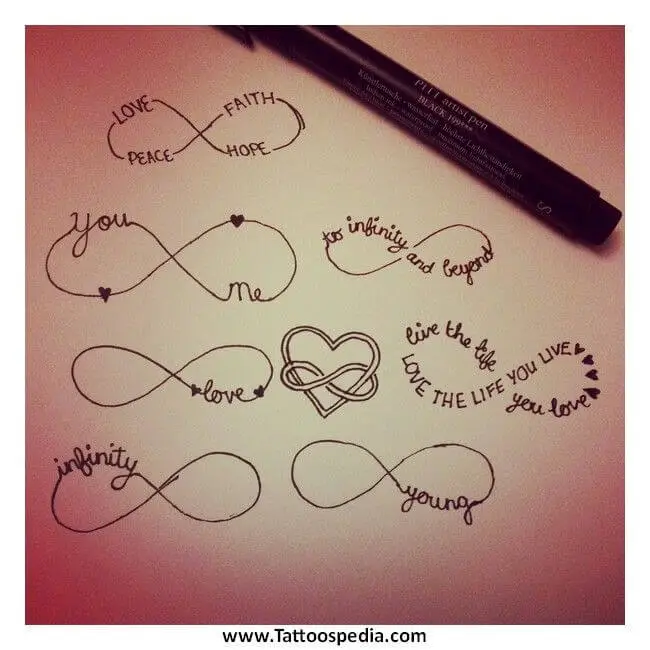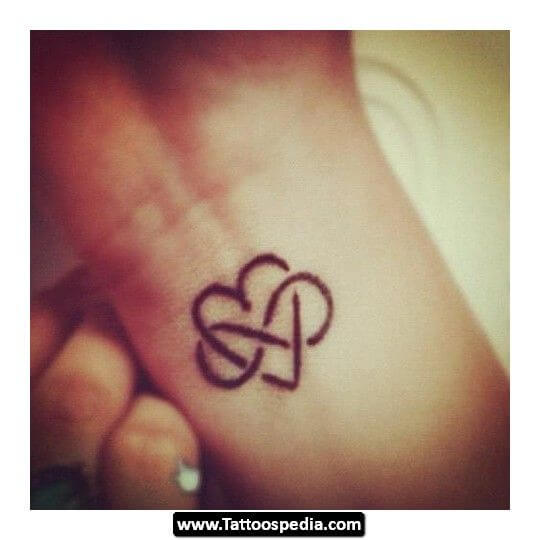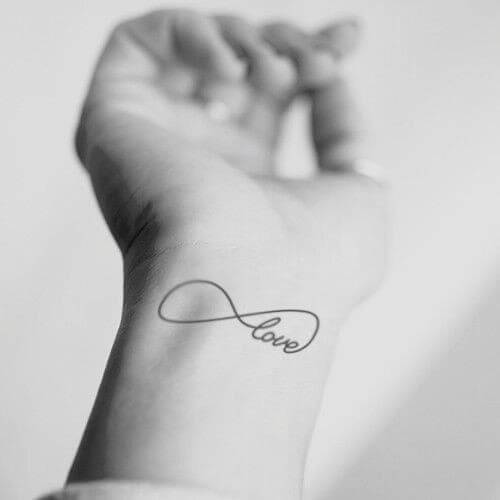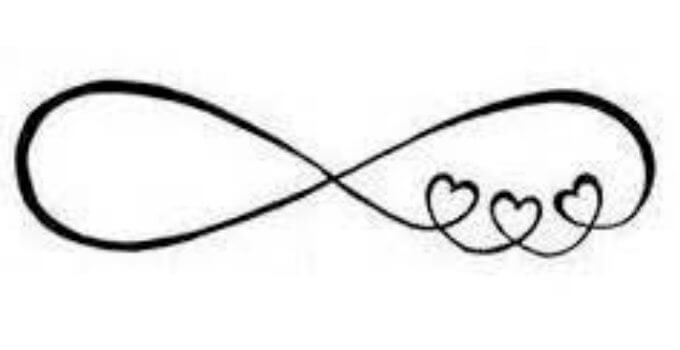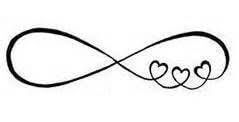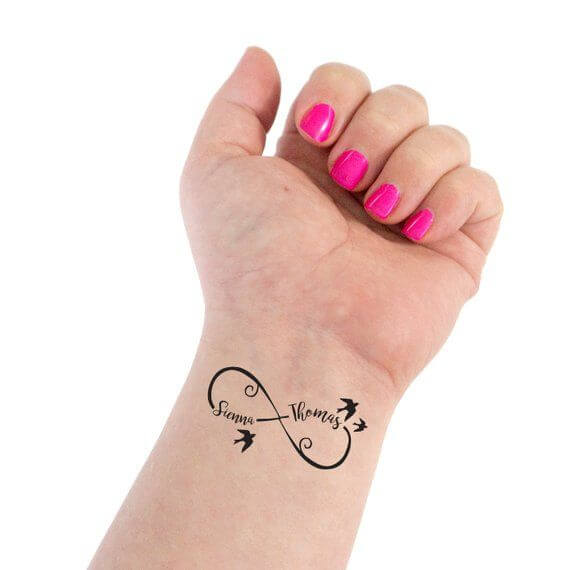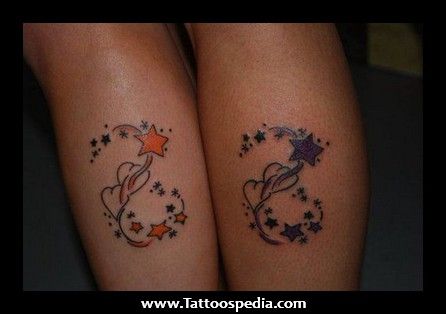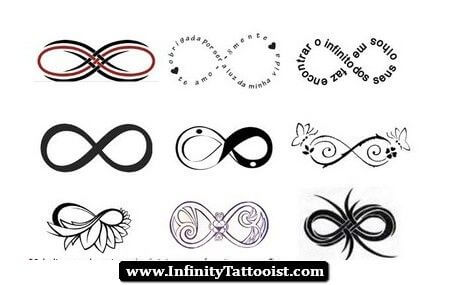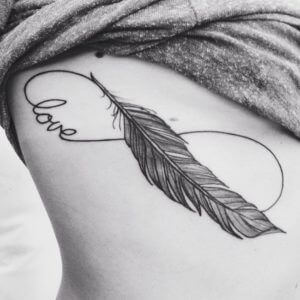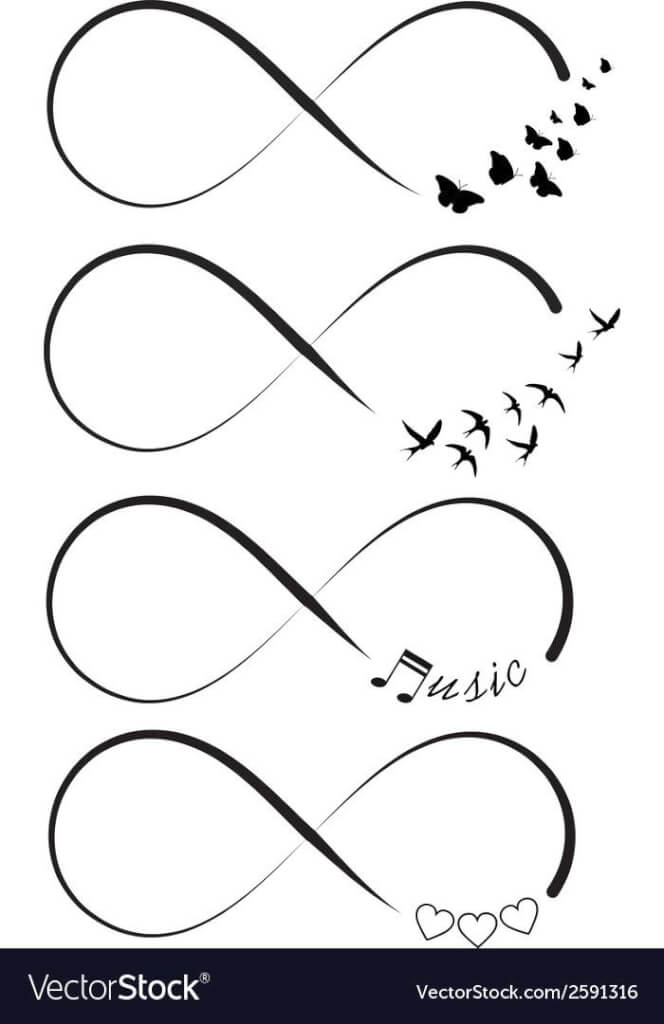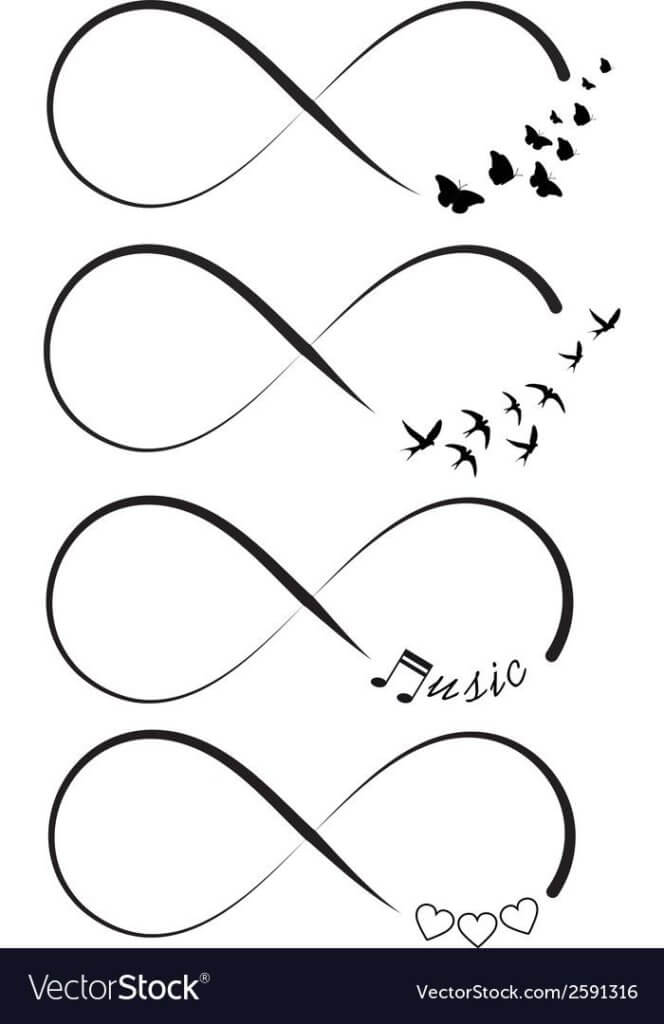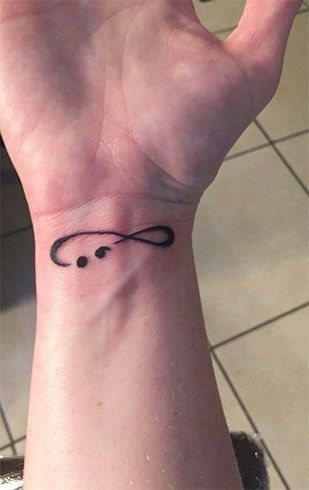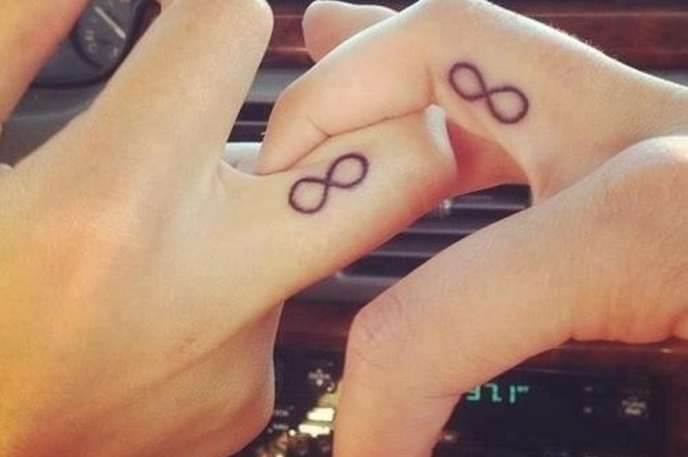 Source of images: Pinterest.com