Lower back tattoo designs are among the most popular right now and they offer a unique set of advantages, something we will mention later on. You will have to know that they are more popular among women, but they are not rare on men either. Below we will give you some of the best examples and also reveal why you should get a lower back tattoo.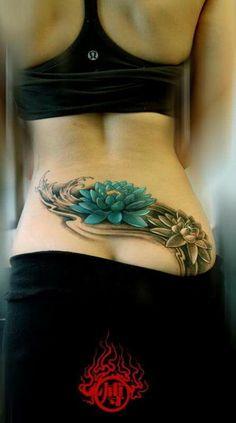 Advantages of lower back tattoos
The first advantage you can see is actually important for artists. This part of a body is wide and massive, so it will be easier for him to transfer the tattoo design you have selected. In addition, there are countless options and it is relatively easy to create your own lower back tattoo designs.
Lower back tattoos are considered to be as sexy as possible. Most of you will consider them as a fashion statement, so we can see them among men and women working in the fashion industry. Once again, female models are more common when it comes to displaying these tattoos.
The last but not least is how easy for you will be to display a tattoo. For women, all you have to do is to wear something short and all will see your new tattoo. It looks sexy and it is very attractive to the opposite sex. For men, the situation is slightly more complicated, so we can add that men living on the islands or near beaches prefer these tattoos.
Perfect lower back tattoos for girls
If you are a girl, you will have to consider a few tattoo designs. The first one is a floral tattoo. They can represent a rose, a flower or something similar. You must know that they symbolize beauty and creativity and as such, they are considered as impressive tattoo designs that can assist you to look better than ever before.
Butterfly tattoos on the lower back are popular among women as well. They also display beauty, but they are commonly linked to hope. A butterfly tattoo will look natural and highly appealing on this body part. Obviously, larger tattoos are more preferable.
Best lower back tattoos for men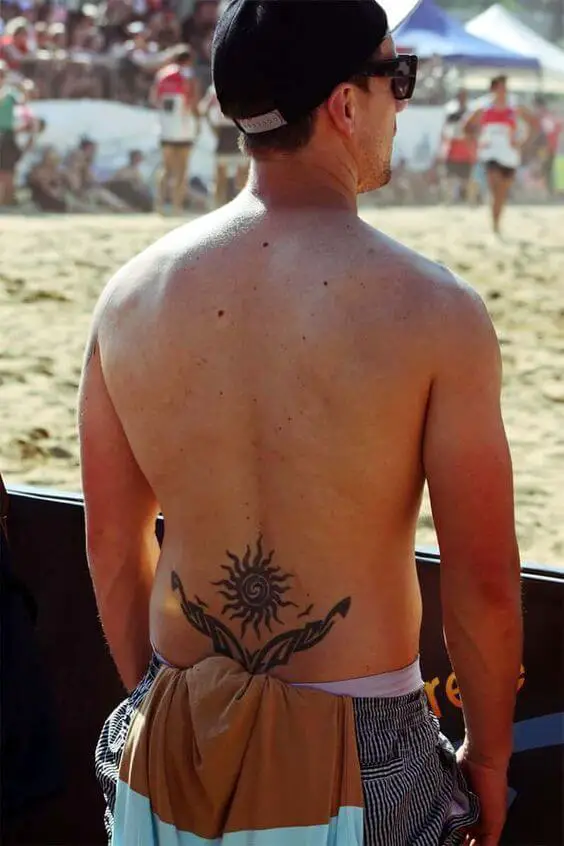 Lower back tattoos for men are completely different. One may consider getting wings. It is a symbol of angels and it is attractive to women. As a matter of fact, we can assume that this is the most popular lower back tattoo visible on men.
The second type is tribal. There are no rules here and you can get literally any shape and any size you want. As we have mentioned, this is a wide body area, so you will be able to get a massive tattoo with plenty of details.
Conclusion
Lower back tattoo designs are obviously different for men and women. However, they share the same advantages. They are attractive, in trend and they are easy to hide or reveal, as you prefer. The last but not least, big tattoos are the best kind of designs you can transfer to your lower back.