Half sleeve tattoos are the most popular type at the moment, and we believe that this trend will continue to rise in the future. The main advantage is the ability to partially hide a tattoo, meaning that there is a mystery a symbol contains. Half sleeve tattoo designs are the first thing you must take into consideration. You must know which shape, saying or design you want. After you have answered this question, you will have to consider the colour of the tattoo. This is something we can help you with.
Monochrome tattoos: Last longest and most affordable
Half sleeve tattoo designs are standard in monochrome colours. For those who don't know, these are grey and black. They are the most affordable colours to choose from, and they require the shortest period to complete. They are also the most permanent tattoos, and they can last for decades without losing the original design.
The only issue is the possibility when it comes to the tattoo design. As you may know, you will be limited merely by the fact you can use only two colours, which are almost the same. This means that you may be unable to create a tattoo you want.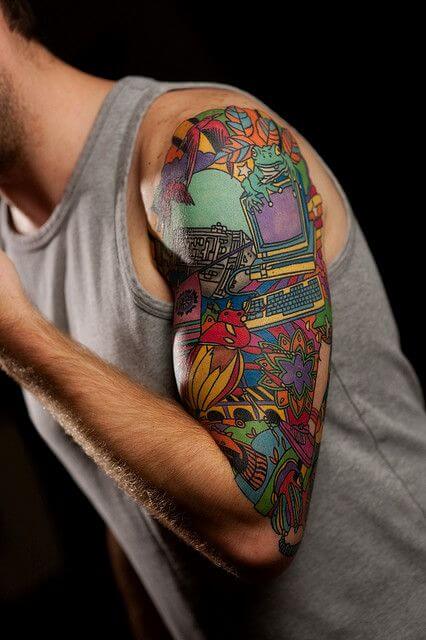 Colourful tattoos: Limitless possibilities
As you may know, colourful tattoos are gaining popularity as we speak. They allow for you to get precisely a tattoo you imagined. There are no limits, meaning that you can have any shape and any design transferred to your skin. These tattoos are also considered to be the most beautiful, but this is an individual matter. You can make Avengers or Pokemon tattoos very lovely and colourful.
A good read: Why small butterfly tattoos the best in today's time
If you are considering this choice, there are a few things to consider. The first one is cost. These tattoos are more expensive than monochrome ones. They also require a more extended period to be completed and they are more painful, due to the same fact. In the end, you will still end up with a unique and impressive tattoo, but you must be prepared to last the entire process.
White ink tattoos: Latest and the most impressive of them all
Some of you didn't even hear of the white ink tattoos. They are still very rare so you probably never saw one. The advantages are in decreased visibility (if this is an advantage for you). You also get the ability to create a more original tattoo. The duration of the process is the same and even shorter than in the first case scenario we saw.
Must see: 148 – Cloud tattoos and Japanese tattoos designs
These tattoos will fade after the shortest period when compared to other colours. Your possibilities will be limited as well, and you will have to find a design that looks great on white ink. The bottom line is that these tattoos should be taken into consideration.
Gallery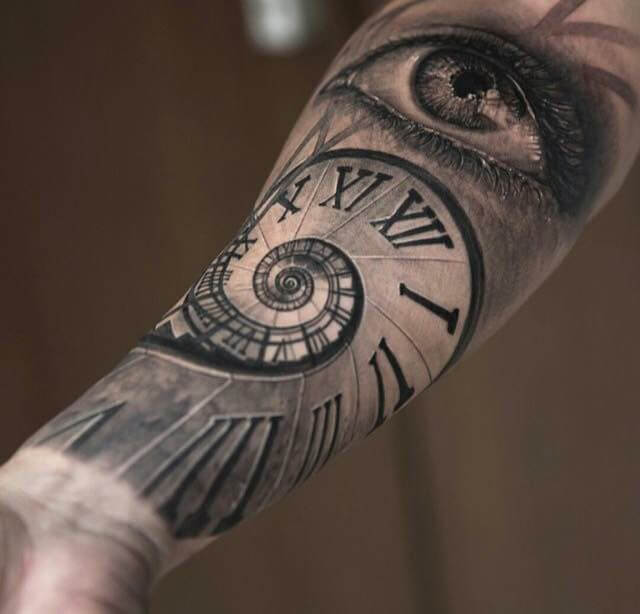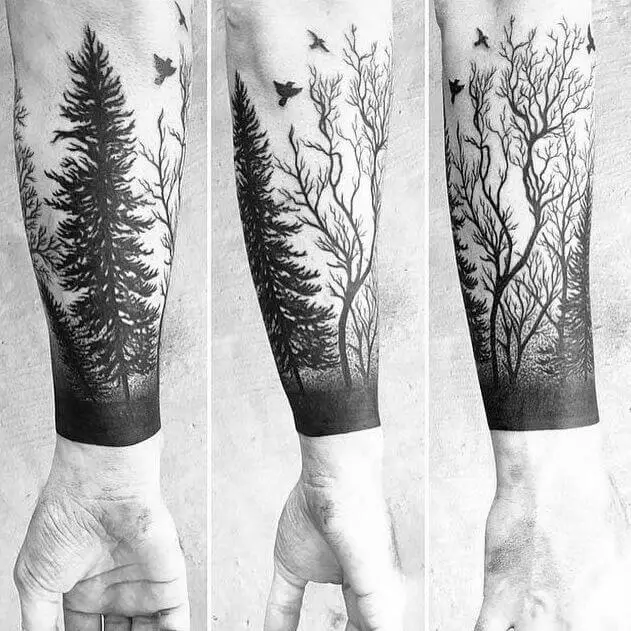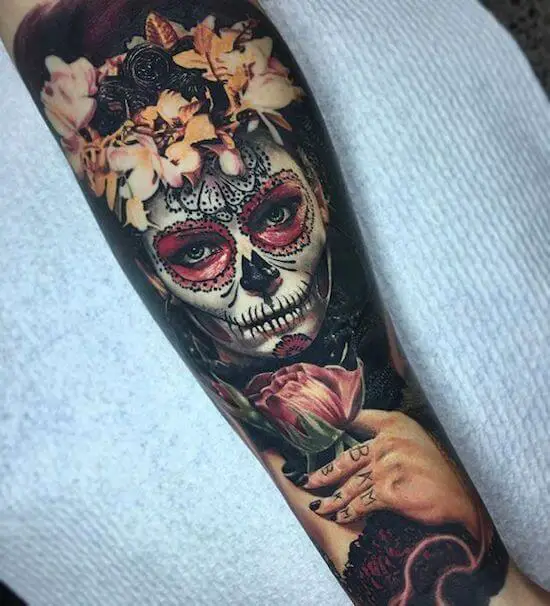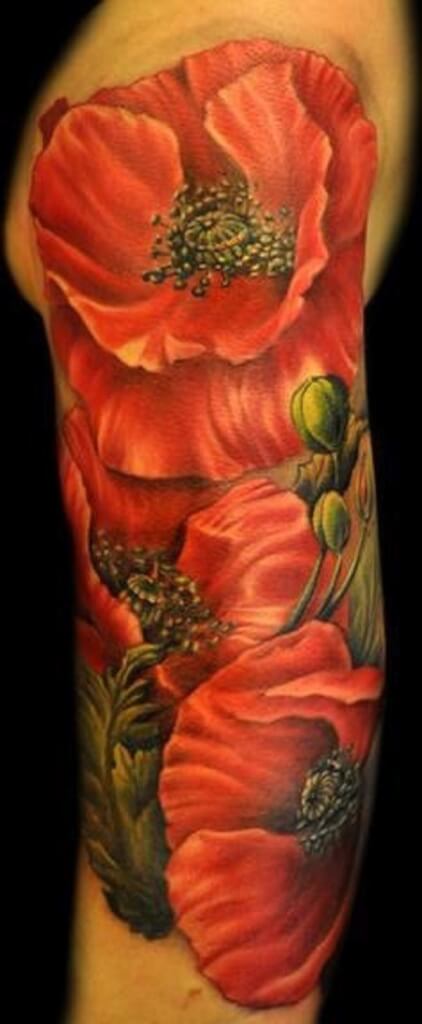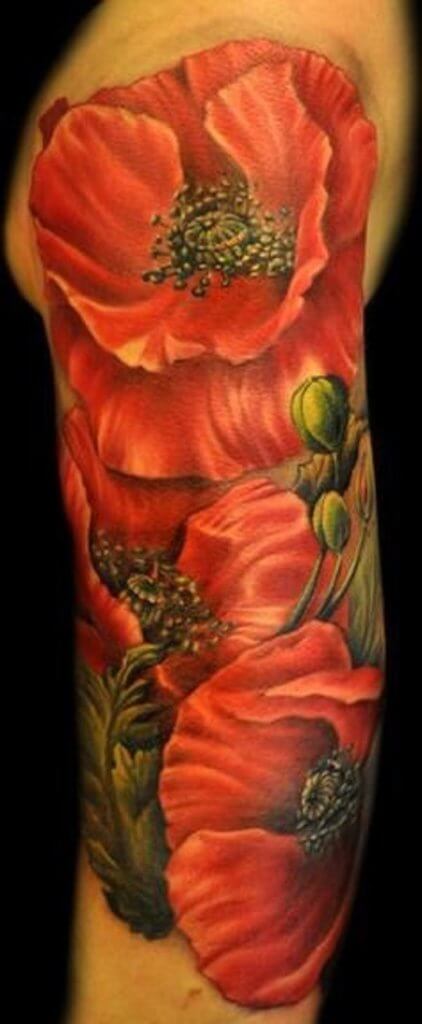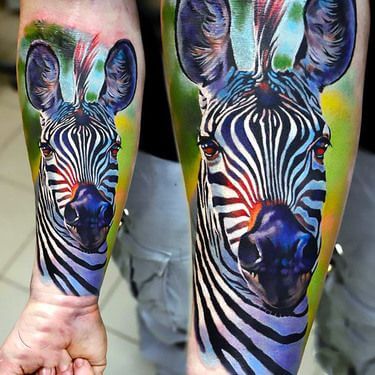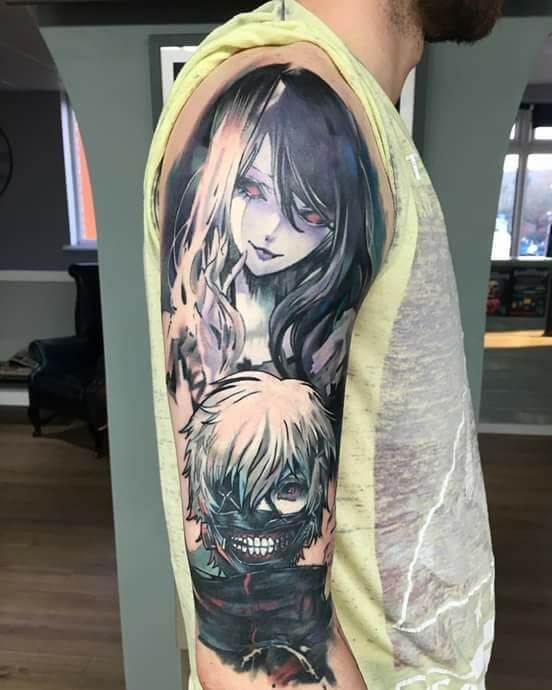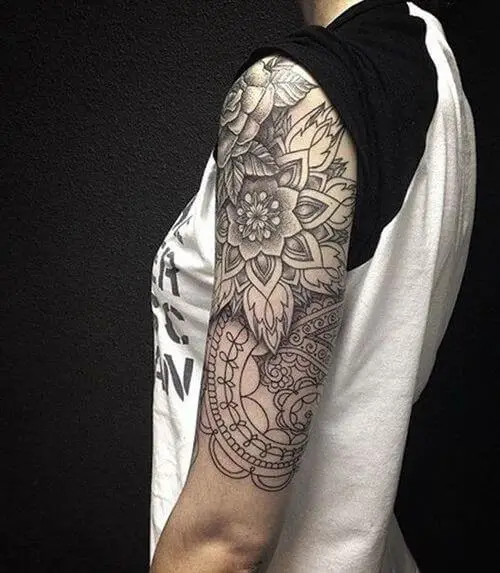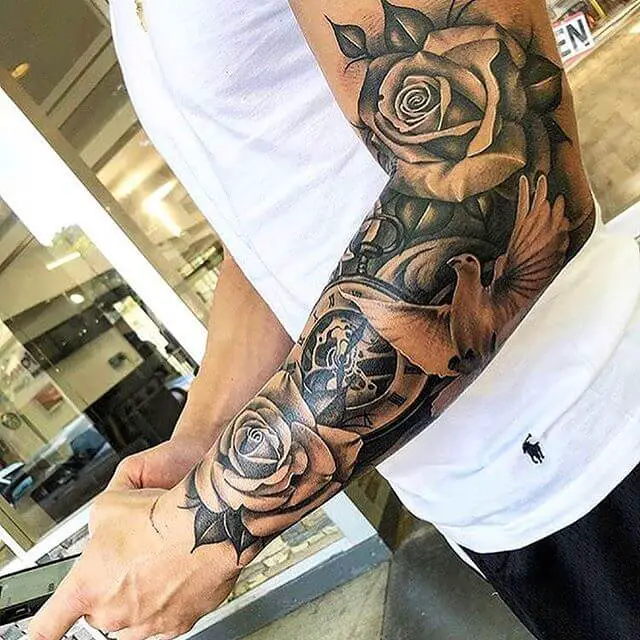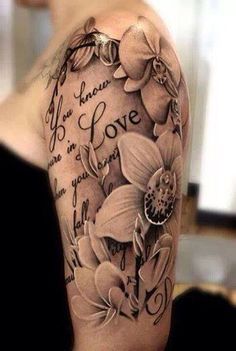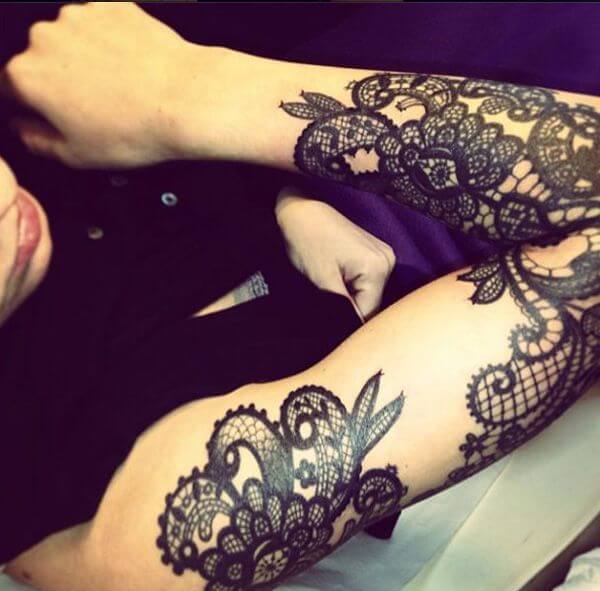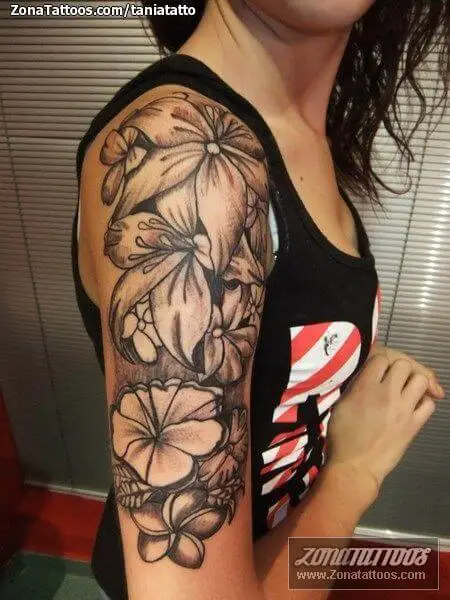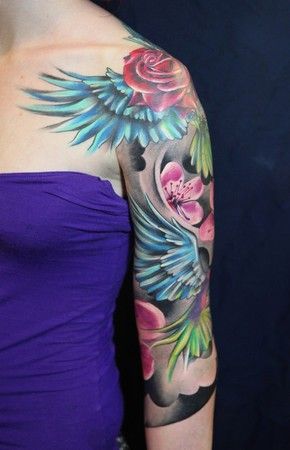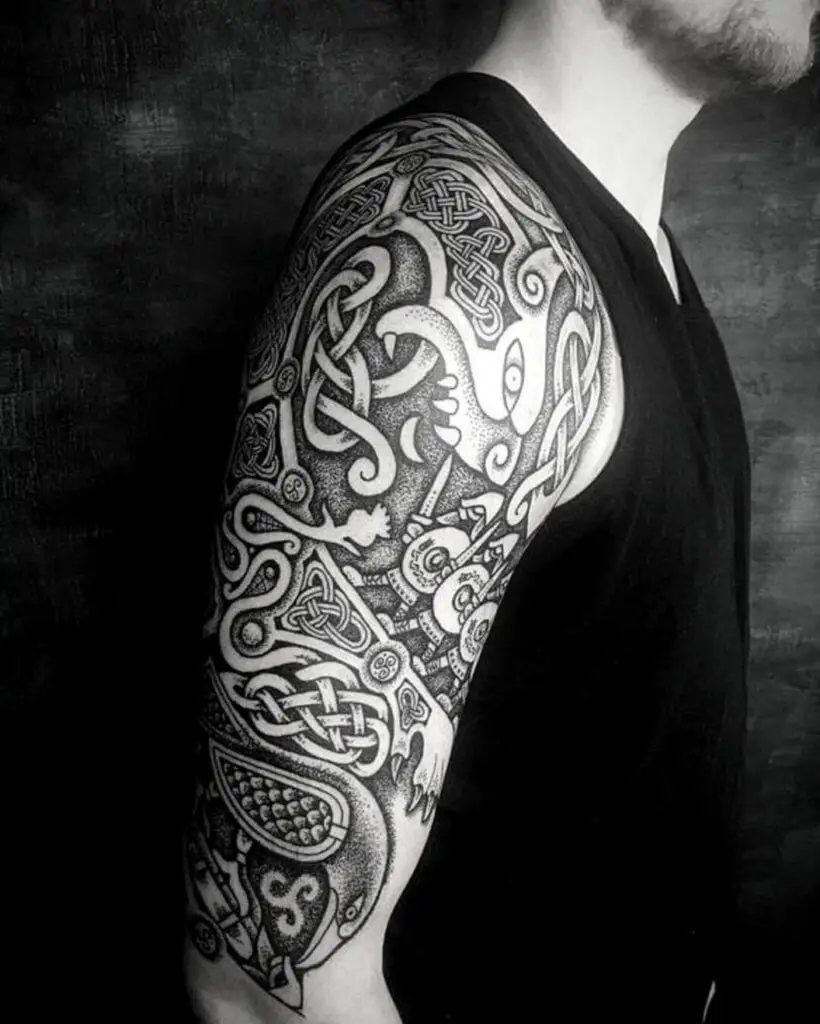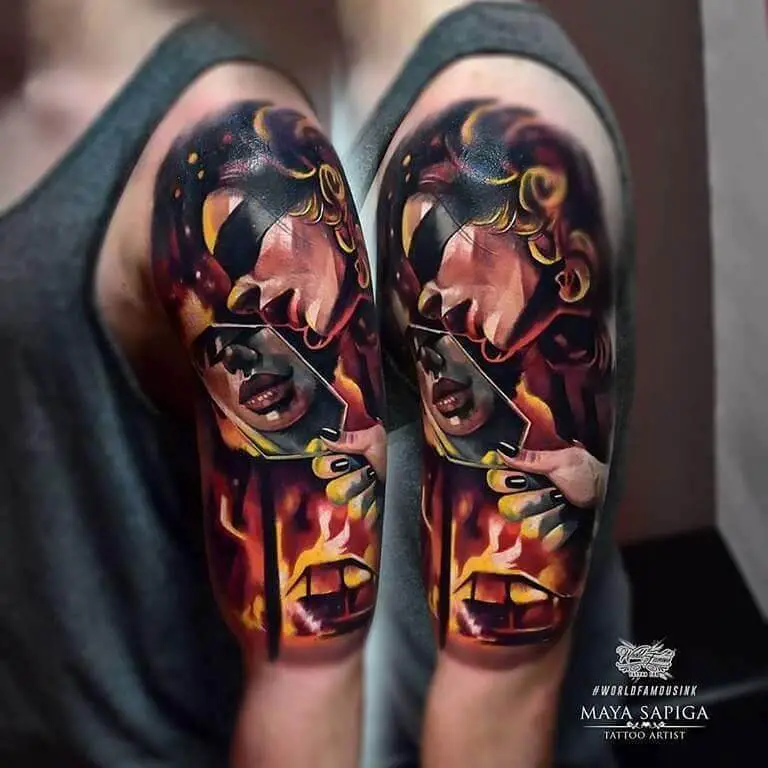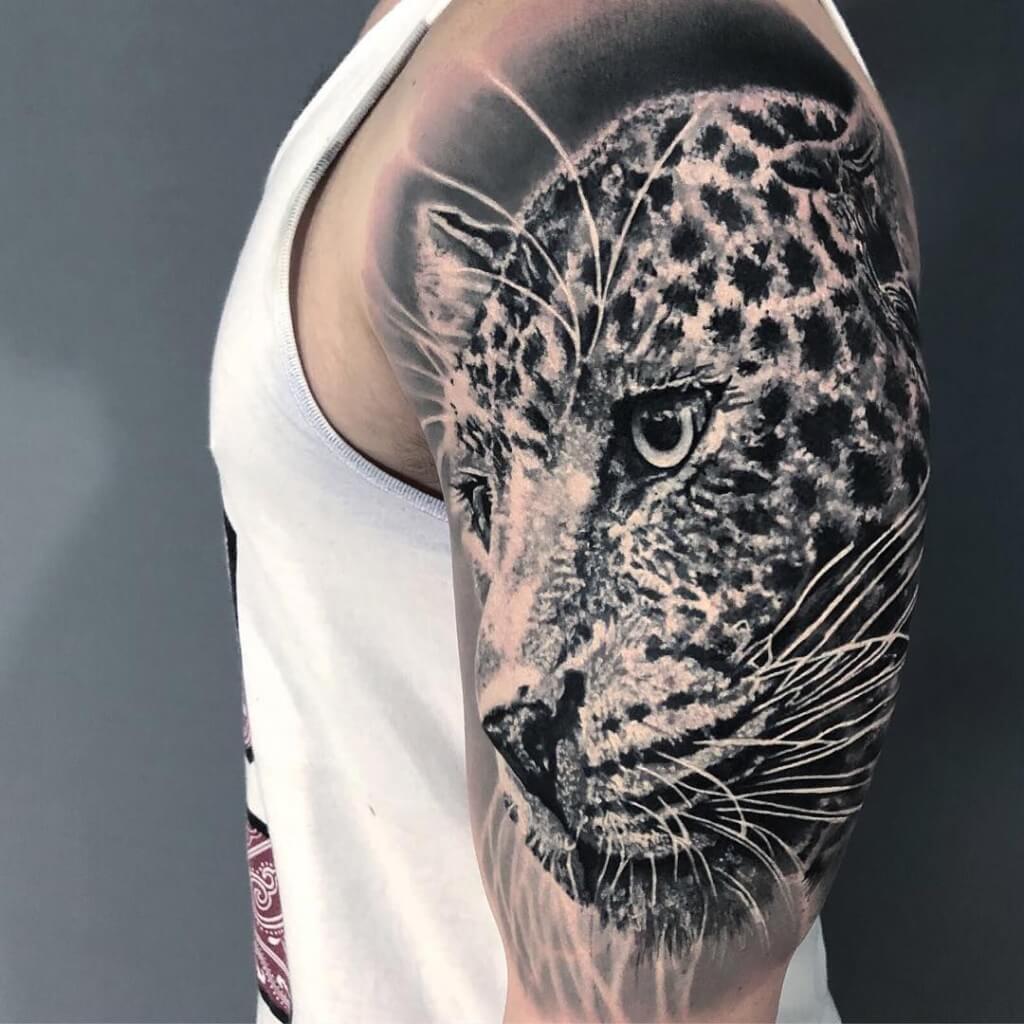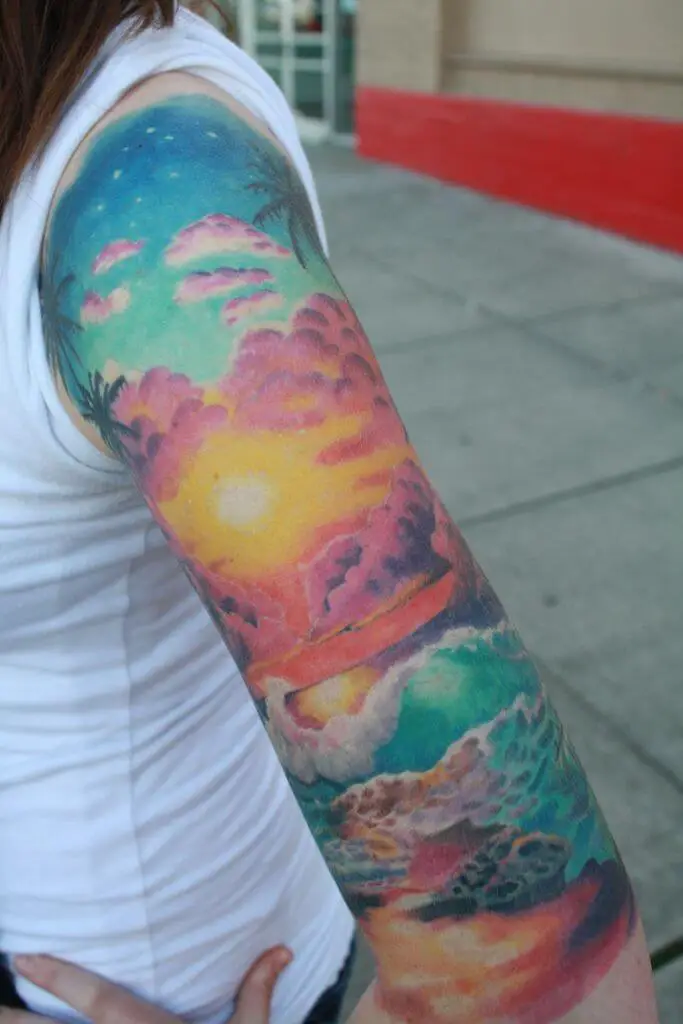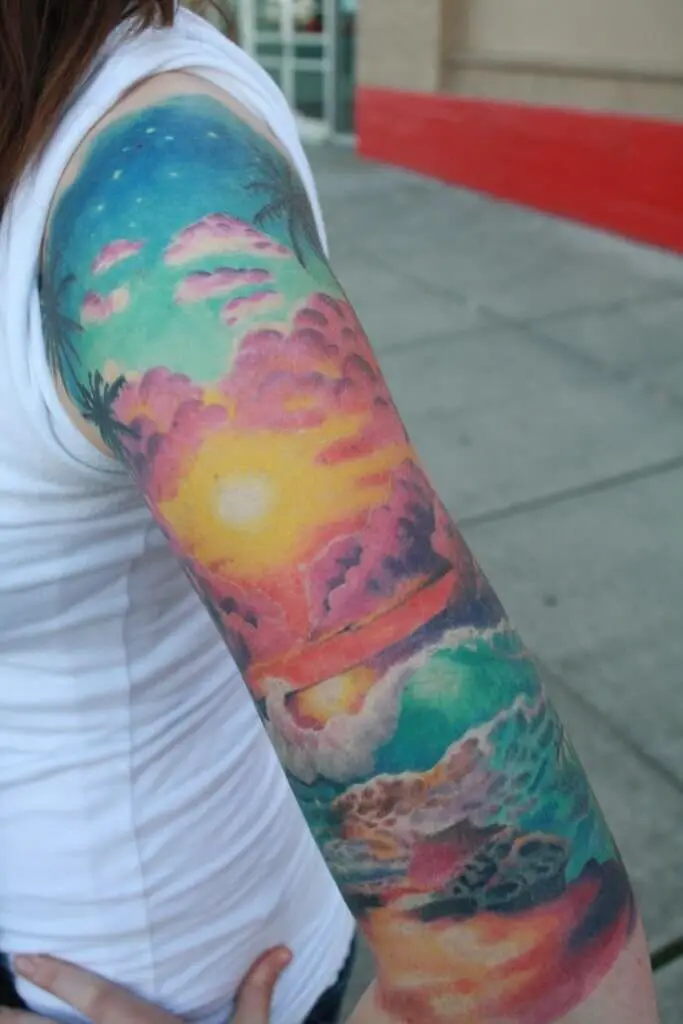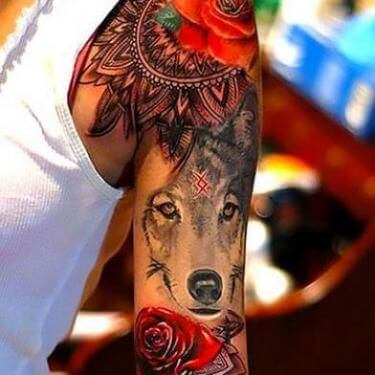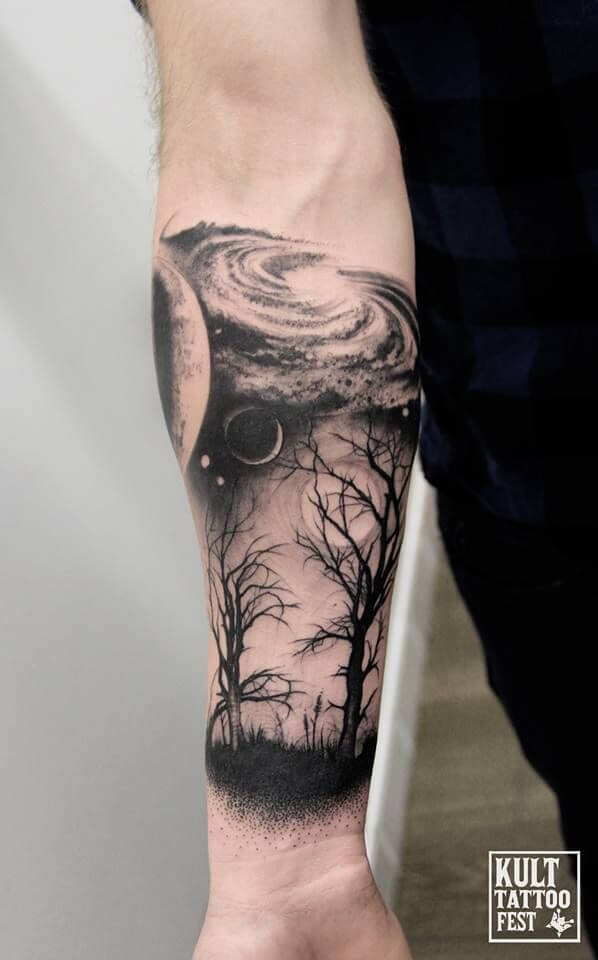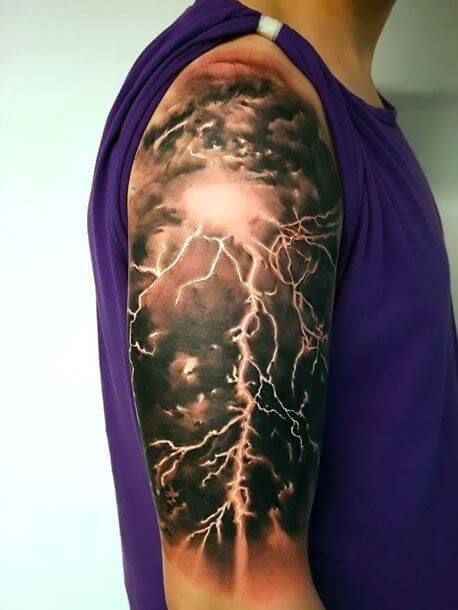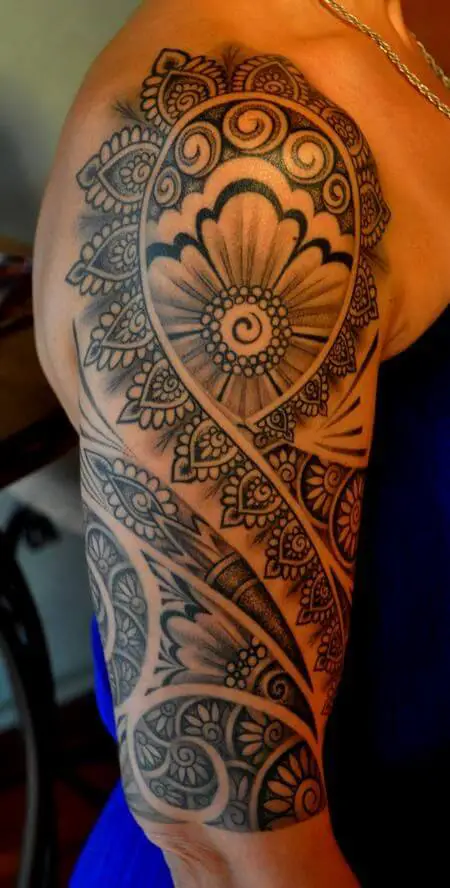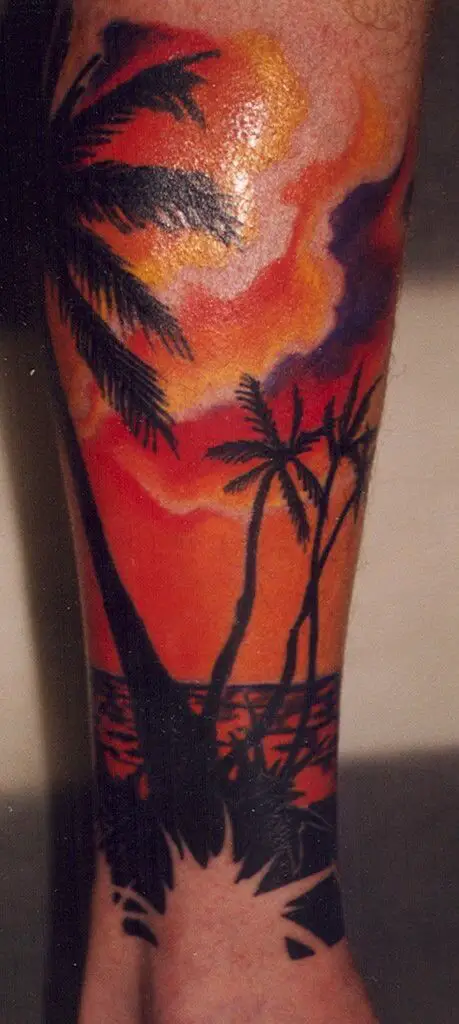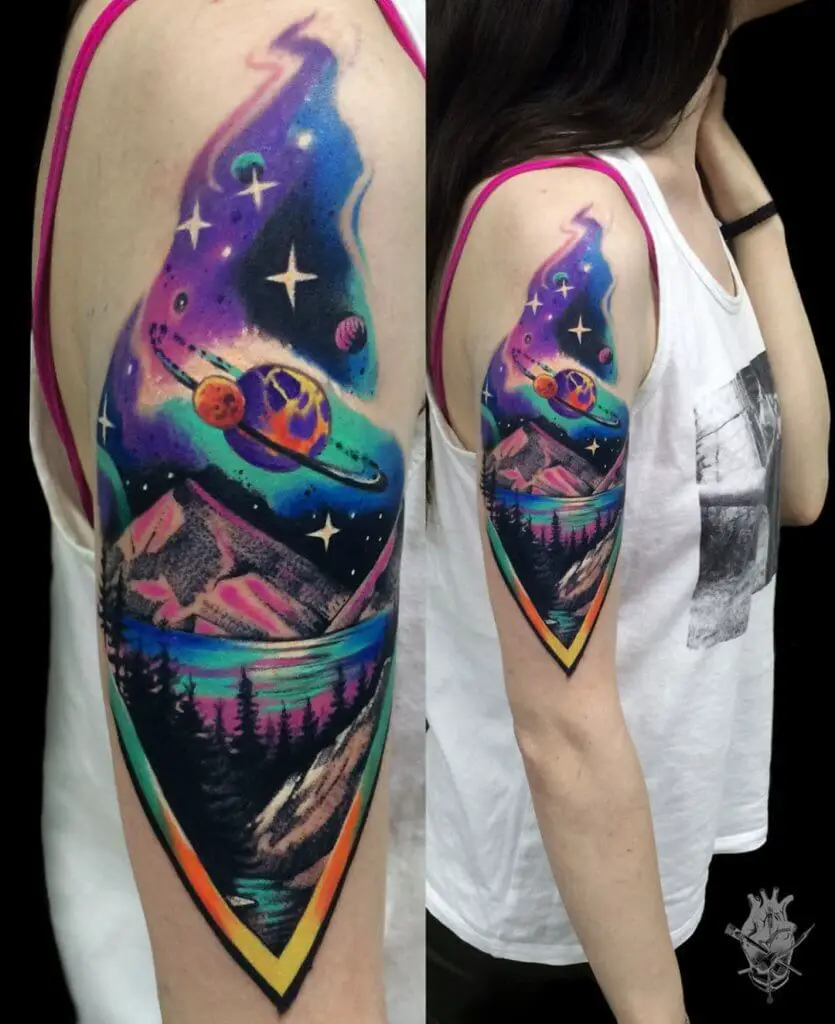 Conclusion
Creating and finding a half sleeve tattoo designs is just half of the task. You will also have to choose which colour you like and want. We hope that you got the needed help and you now know which colour is the one.