Text tattoos are becoming more and more fashionable nowadays with more and more people choosing words, names, short quotes and proverbs with deep meaning to express themselves through their tattoos.
If you have already decided what you want to tattoo on your body, the second most important thing to think about is what type of lettering you would like to apply to your tattoo. No one wants a tattoo that looks dull and unappealing. So you should do a little research and choose the font or lettering style that will give the most color and personality to your tattoo.
Here in the blog we will be discussing top 30 Lettering tattoo ideas in 2021.
NAME WITH ROSE
Name tattoos are great and this image shows one of them special.
This tattoo combines a very simple handwriting with a drawing of a very special rose.
TATTOO ON THE HAND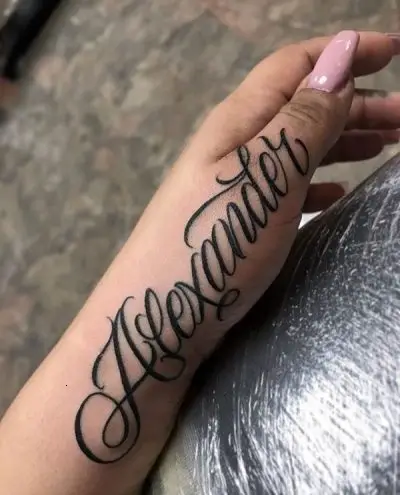 This design is very significant and eye-catching, and it is a tattoo of a name done on the hand. Use a simple black ink typeface to tattoo the name of someone special for the person who wears it.
TYPEFACE TATTOO
This typeface is very original to get on your arm if you like letter tattoos.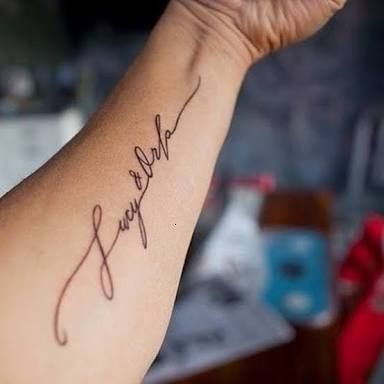 LETTER AND STAR TATTOO
This tattoo is a great idea to inspire and encourage you to get a cool tattoo. It is a design of a name made with a very cute letter combined with stars.
LETTERING MOTHER LOVE
This image shows a very special and very meaningful tattoo of a mother and daughter embracing. It is a very symbolic tattoo to honor the love of a mother to a daughter through a drawing and the name of the daughter.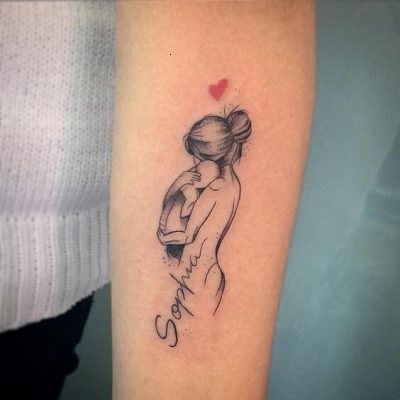 CURSIVE FONT TATTOO
If you want to honor someone special through a tattoo, this design is a great idea for you. Here is a tattoo of red roses that are attached to a name made with a cursive font. It is a design that will serve to inspire you.
FICTIONAL LANGUAGE TATTOO
It is perfect for names with a hidden meaning for everyone except the wearer. Tattoos with elven letters and other fictional languages.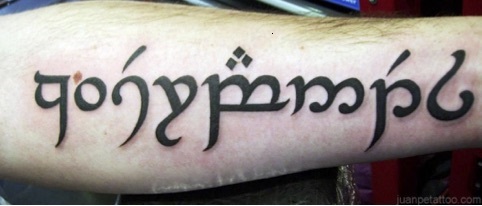 TATTOOS WITH FANTASY LETTERS
These types of fonts are taken from comics, movies and drawings. They are very appropriate for tattoos of children's names or even fictional characters that we idolize or like.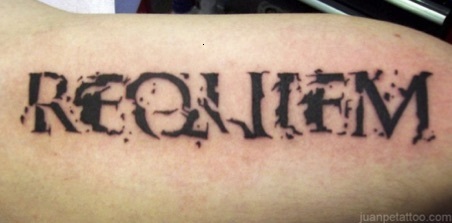 GOTHIC LETTERS TATTOO
It is one of the most popular. It expresses the message with great force and if it is what we want, it is possibly the most appropriate of all sending the message medieval and celtic characters.
SCRIPT STYLE TYPOGRAPHY LETTERING TATTOO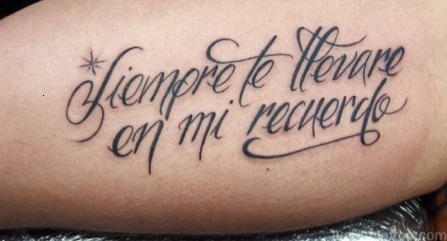 With a perfect calligraphy and as if it were the tracing of a pen, name tattoos with this type of font have a vintage character that leads us directly to the middle of the 20th century.
SYMBOLIC LETTERING TATTOO
This tattoo is very symbolic and it is a name tattooed next to some wings. It is a special design to make if you have lost someone special in your life and you want to remember them forever.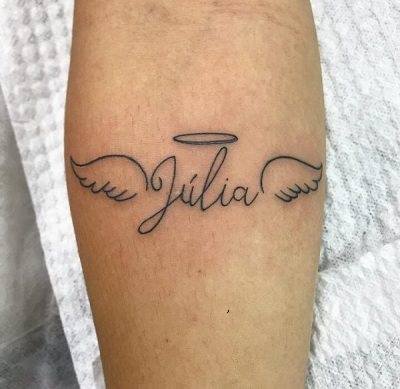 STAR LETTERING TATTOO
The stars are very cute and getting a tattoo of them is a great idea. This design shows a star tattoo that has a tattooed lettering in the center and initials on its tips.
LUSH FOOT LETTERING TATTOO
Don't get seduce by this lusty beauty. A beautiful artful lettering name tattoo on foot with nail polish.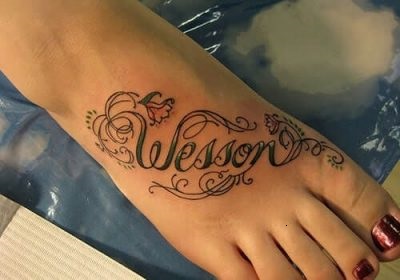 INFINITY TATTOO
The infinity lettering tattoo might be the best idea in 2021. It showcases the combination of two names which possess infinite love or bond together.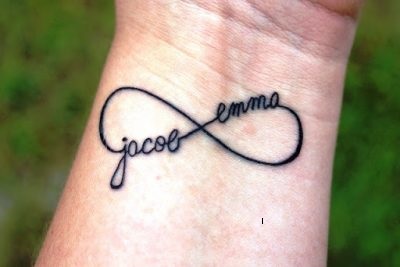 SIGNATURE LETTERING TATTOO
The tattoo reflects the elegance with a taste of typical signature letters. A great choice for the self-obsessed individuals and corporates.
ARABIC LETTERING TATTOO
It's always a feast witnessing a foreign language tattoo. Especially Ya Habibi a Arabic tattoo with a hidden lettering message of valor in name.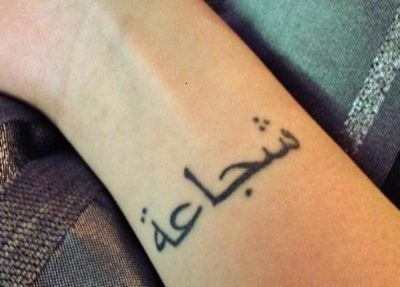 COLORFUL LETTERING TATTOO
Full color heart and name tattoo with special date for a special one in 2021.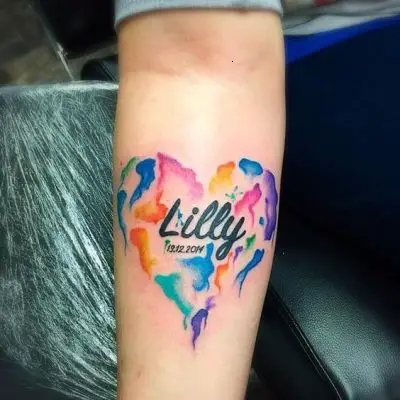 TYPICAL TYPOGRAPHIC TATTOO
Cool tattoo design of a name made with a very eye-catching and volume typography making the lettering looks so sexy!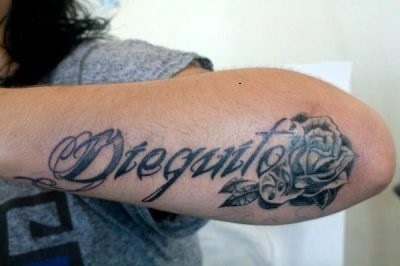 SIMPLER LETTERING TATTOO
The charm of this design is that the lettering used for showing the love "Hug" is not a default or pre-designed one, but is the children's own handwriting. A nice memory for the future.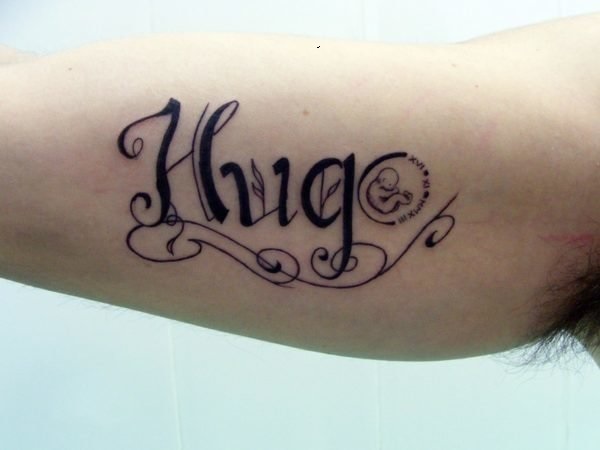 TREE LETTERING TATTOO
The tattoo is expressing the firm branches and roots with in the family structure with lettering the names of the family members.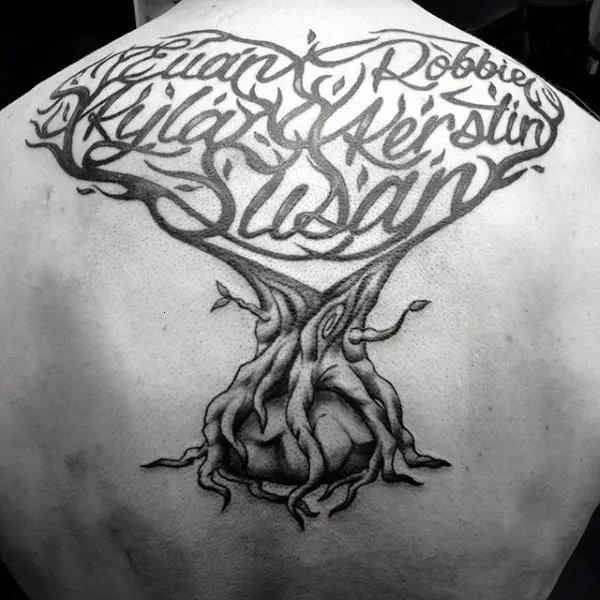 It can also be a reference to the family tree, having put the children's names in order of birth.
UNIQUE CHILDHOOD TATTOO WITH LETTERING
The pastel colors and the lettering texture that the tattoo simulate, make it a unique tattoo.
NAME LETTERING COUPLE TATTOO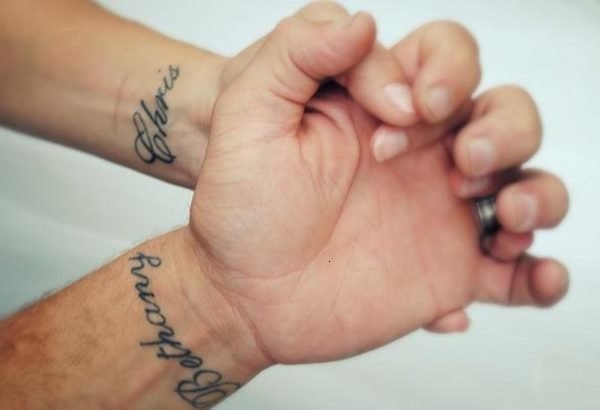 The wrist is the area chosen by many to tattoo the name they want. Apart from names, this body site collects many other tattoo design but this lettering of two couple names is a absolute gem tattoo lettering idea in 2021.
KANJI CHINESE LETTERING TATTOO
They are letters with a smooth outline, which is almost done in the air, so that once the letter is chosen, the tattoo artist must have the skill to make the letter appear to be "flying".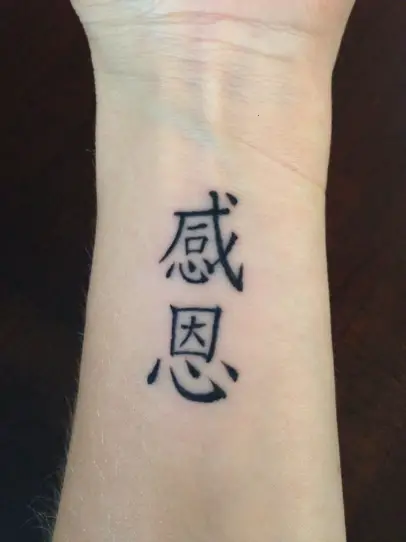 DRAWING LETTERING TATTOO
One of the drawings that has become the most fashionable in tattoos in 2021 is the drawing in the form of an electrocardiogram and it is that in "crazy loves" the heart rises and falls with so many emotions.
ELOQUENT LETTERED TATTOO
The purpose of getting a name tattooed on your body is to honor a loved one. The name can be that of a partner, spouse, parent, friend, or even pet.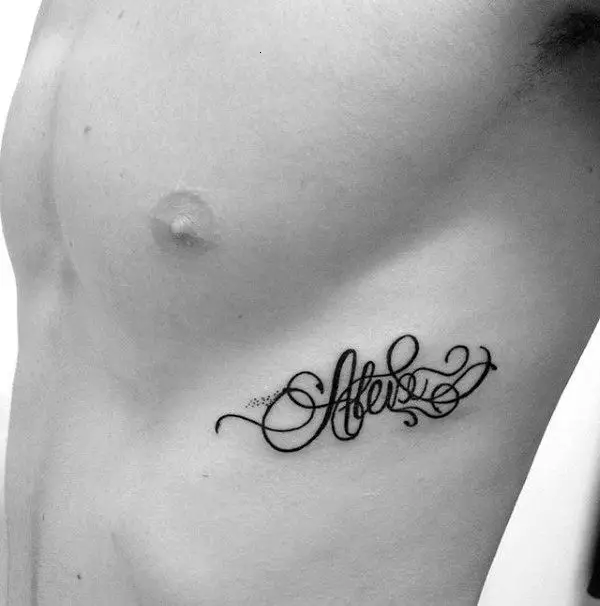 ROPE LIKE SNAKE LETTERING TATTOO
Lettering with symbolizing the feelings of passion and love that one has for this person.
3D NAME LETTERING TATTOO
The tattoo name complements the image of a flying pigeon and a blooming rose very well, the tattoo shows great love for the person whose name is inked.
SHOULDER LETTERING TATTOO
This Dotwork lettered floral crown tattoo with a name incorporated into a design looks luxurious on the lady's shoulder.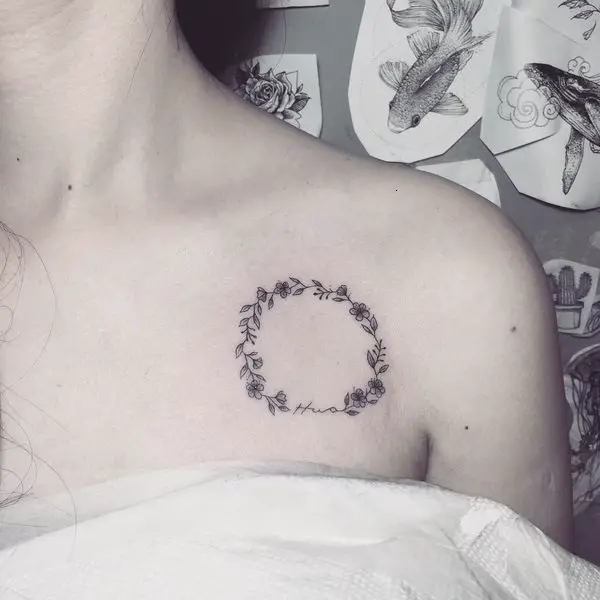 BLACK AND GREY LETTERED TATTOO
Lettering tattoos are always meaningful and for each person in their own way. The more interesting a font, the more interesting and unusual your tattoo will be.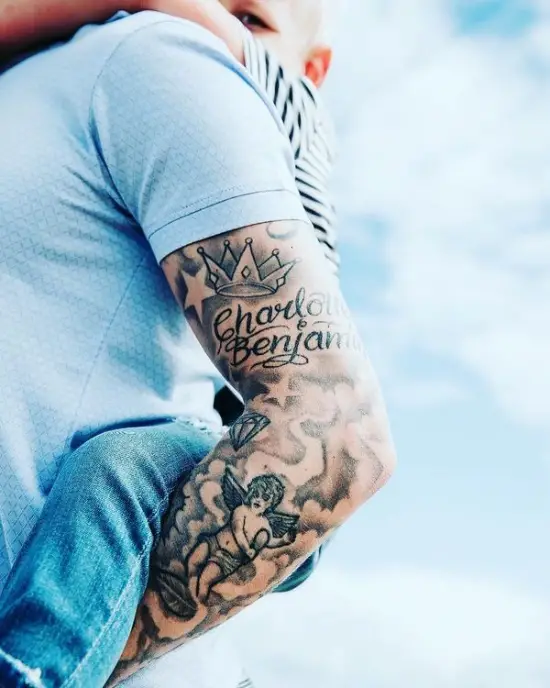 CELTIC LETTER TATTOO
These big and bold celtic tattoos are self-explanatory showing sometimes qualities, habits or revenge in bold celtic letters.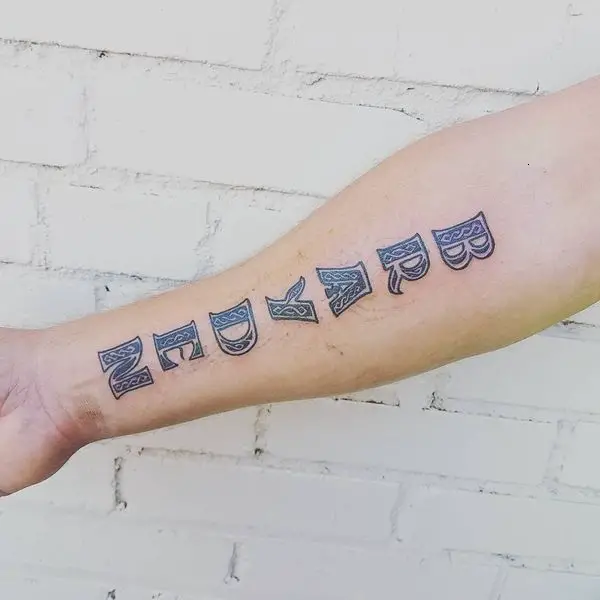 Getting a name tattoo on your body is quite meaningful, especially if that particular person's name has made a significant difference in your life or whoever raised you. The trend of lettered tattoos has grown tremendously, especially among teenagers.