Tattoos are no longer a thing of the past. Art is everywhere; it's expression. Yet the key to having a tattoo of quality is going to the right tattoo parlor. Not all artist or establishment is created equal. Here, I bring you ten tattoo parlors in the Philadelphia/South Jersey area that I feel will deliver you the best experience.
Let`s rock and roll! Top 10 Tattoo Shops in Philadelphia, South Jersey
1. 12 Oz. Studio
Located: 116 New Broadway, Brooklawn, NJ 08030
12 Oz. Studios is a reputable tattoo shop in South Jersey. They are open Monday-Thursday from 2-9PM and Friday-Saturday from 1-10PM.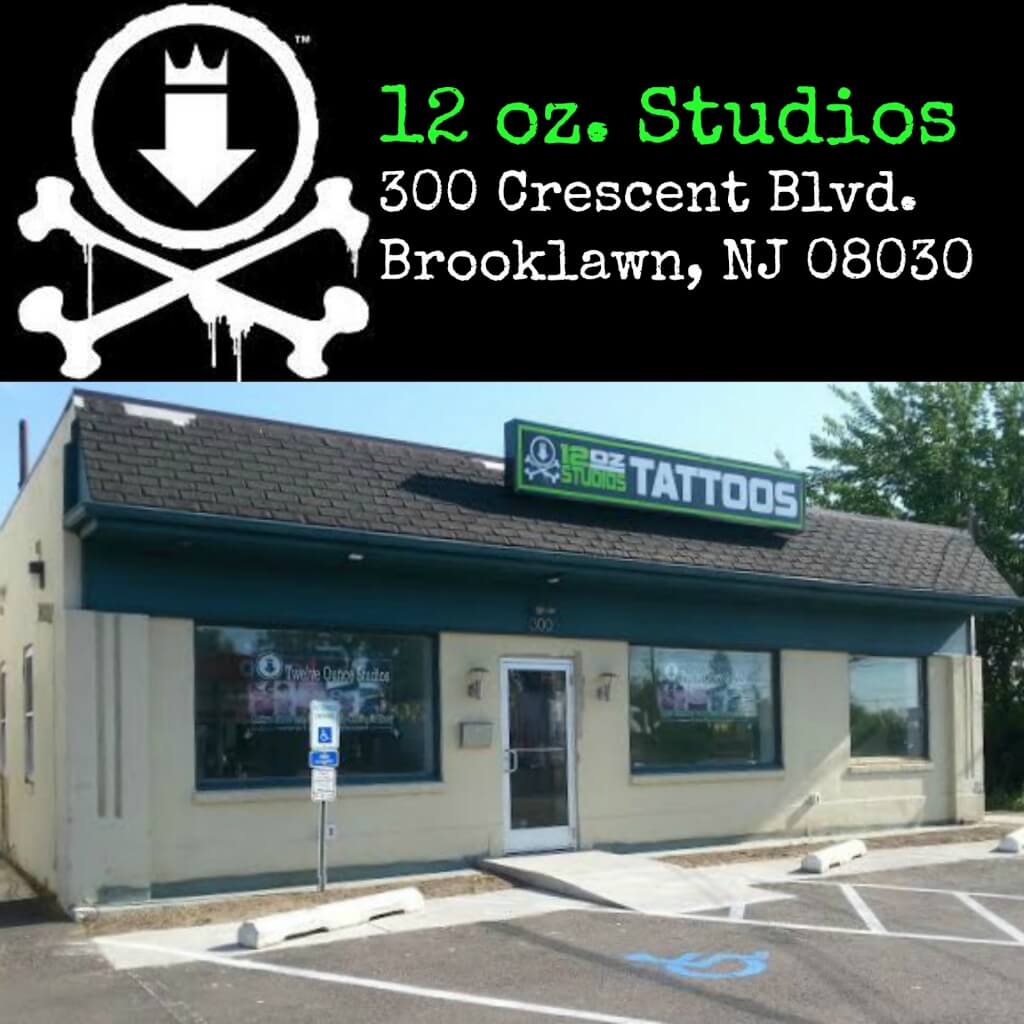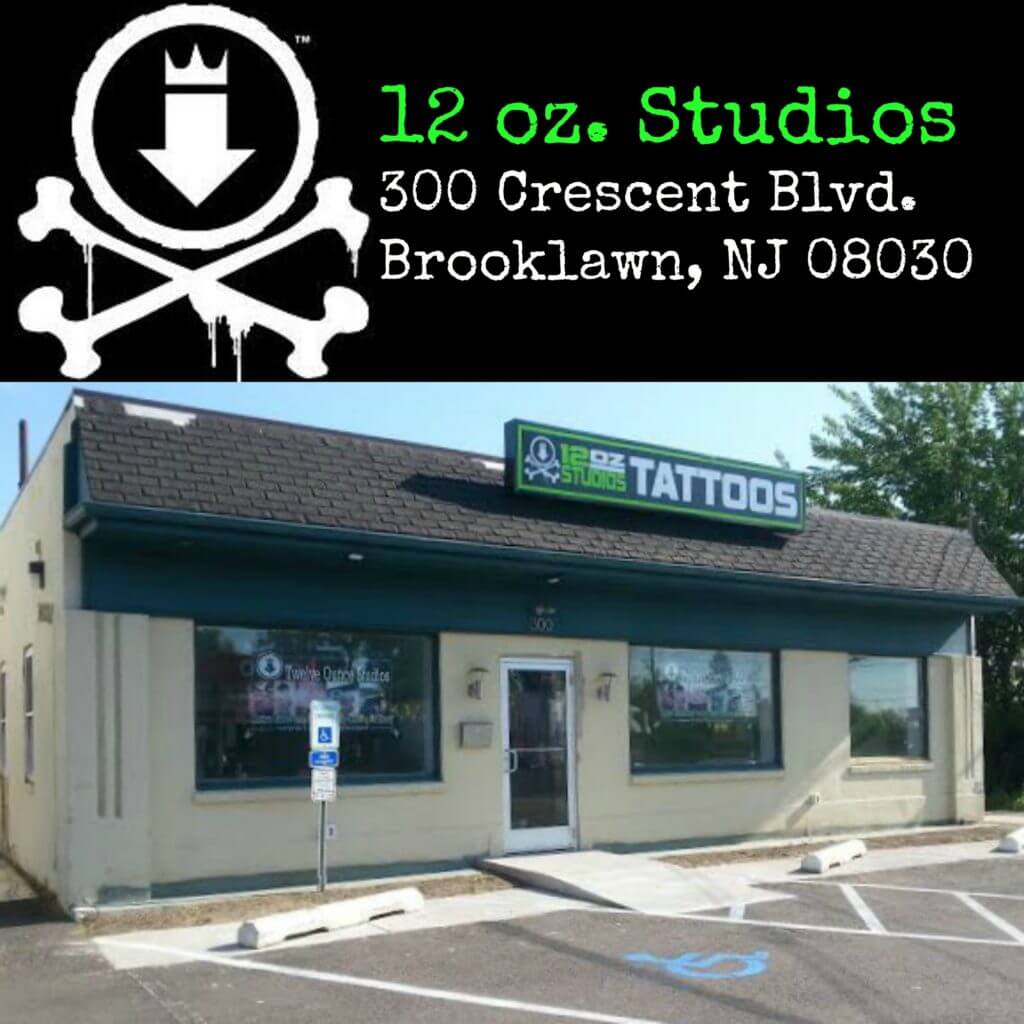 Walking into 12 Oz. is how customers should feel when entering any tattoo parlor; they are surrounded by art on the walls, as well as a feeling of neatness, cleanliness and overall professionalism.
They have four main artists: Alex Feliciano, Meghan Patrick, Lara Slater and Brendan Poblocki. While an appointment isn't necessary, it's highly recommended. They also offer body piercing.
Upon arrival, they will have you fill out a form to describe health issues, along with showing your I.D. The staff is extremely friendly, helpful and knowledgeable in all facets of getting ink, and while some artists push their ideas on you, the staff at 12 Oz. allows you to express your ideas clearly.
12 Oz. was formerly known as Sick Creations.
2. Jersey Devil Tattoo
Located: 1008 Black Horse Pike, Blackwood, NJ
Jersey Devil Tattoo is one of the most prominent tattoo shops in South Jersey. They are open Monday-Tuesday from 12-9PM, Wednesday-Thursday and Sunday from 12-7PM and Friday-Saturday from 12PM-11PM.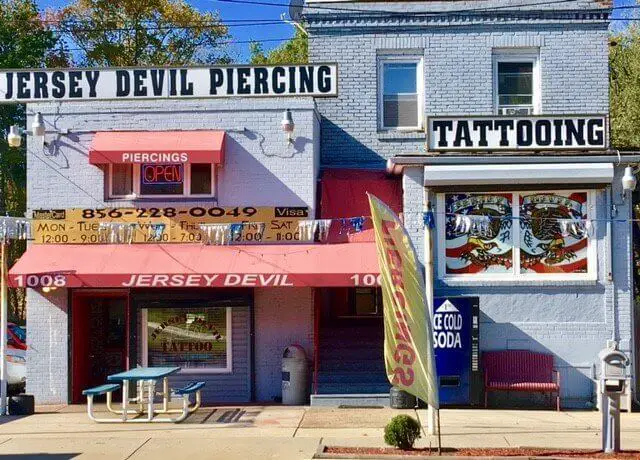 Upon entering you'll be welcomed warmly into the shop, which has three different levels. Jersey Devil is a clean and professional place, while the artists are patient in letting you pick and design the piece you want.
Their artists are Danny and Gemma, and you can view some of their past work on the shop's website. They also run frequent specials, so be sure to call an inquire ahead of time.
3. Headlight Tattoo II
Located: 1406 Clements Bridge Road, Deptford, NJ 08096
Headlight Tattoo II is a clean, friendly-staffed shop, located in Deptford, NJ.
They have a ton of art to choose from, while the artists themselves are extremely meticulous in helping you design a piece, whether you bring in an idea or choose something from their shop.
Artists include Harry, Doc, Elizabeth, Chris, Natalie, Holly, Lee and Stephanie.
Headlight II was voted "Best of Gloucester County" in 2006-2009. The original Headlight Tattoo is located in Deptford, while a Headlight III has recently opened in Woodstown.
4. Patrick Tattoo
Located: 204 N. Black Horse Pike, Mt. Ephraim, NJ 08059
Patrick Tattoo is a quiet, private shop located in the small town of Mt. Ephraim/West Collingswood. The shop's hours are Monday and Wednesday 2-6:30PM and Saturday 11AM-3PM.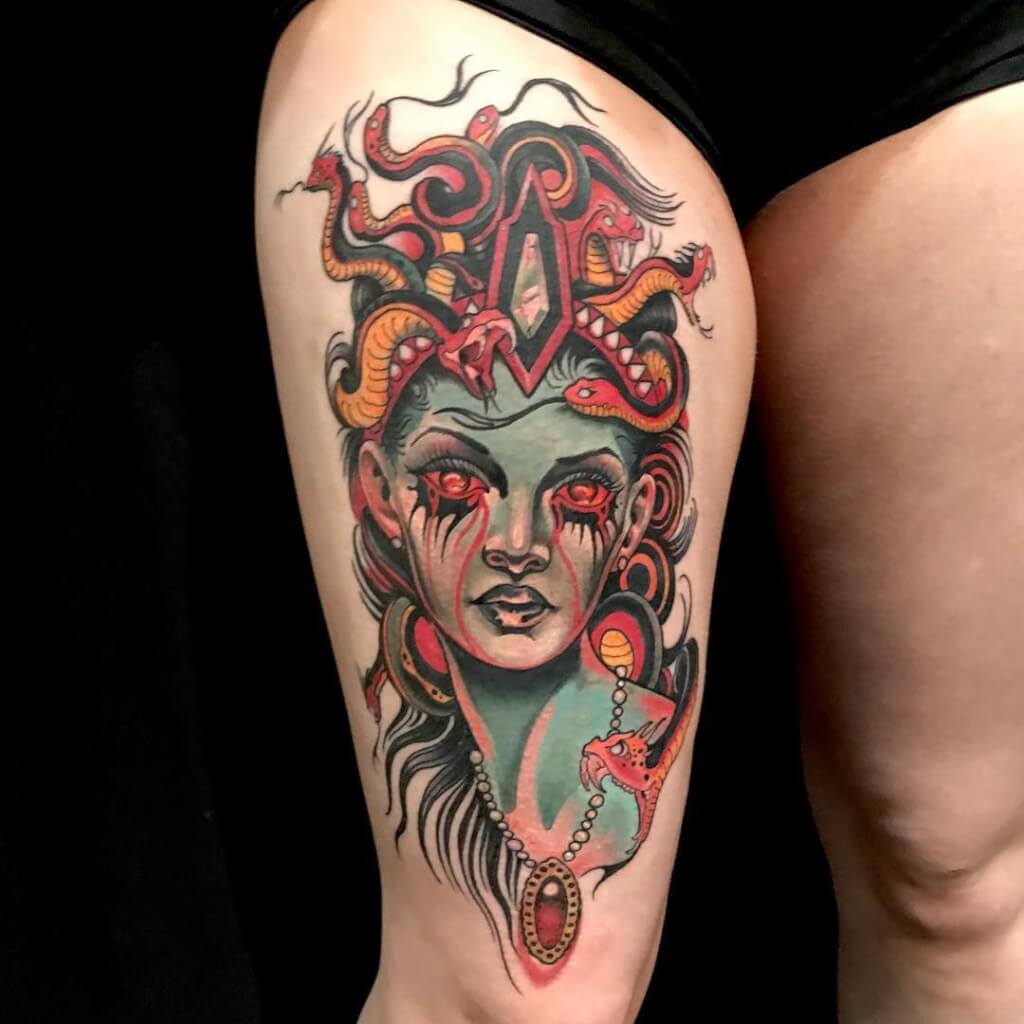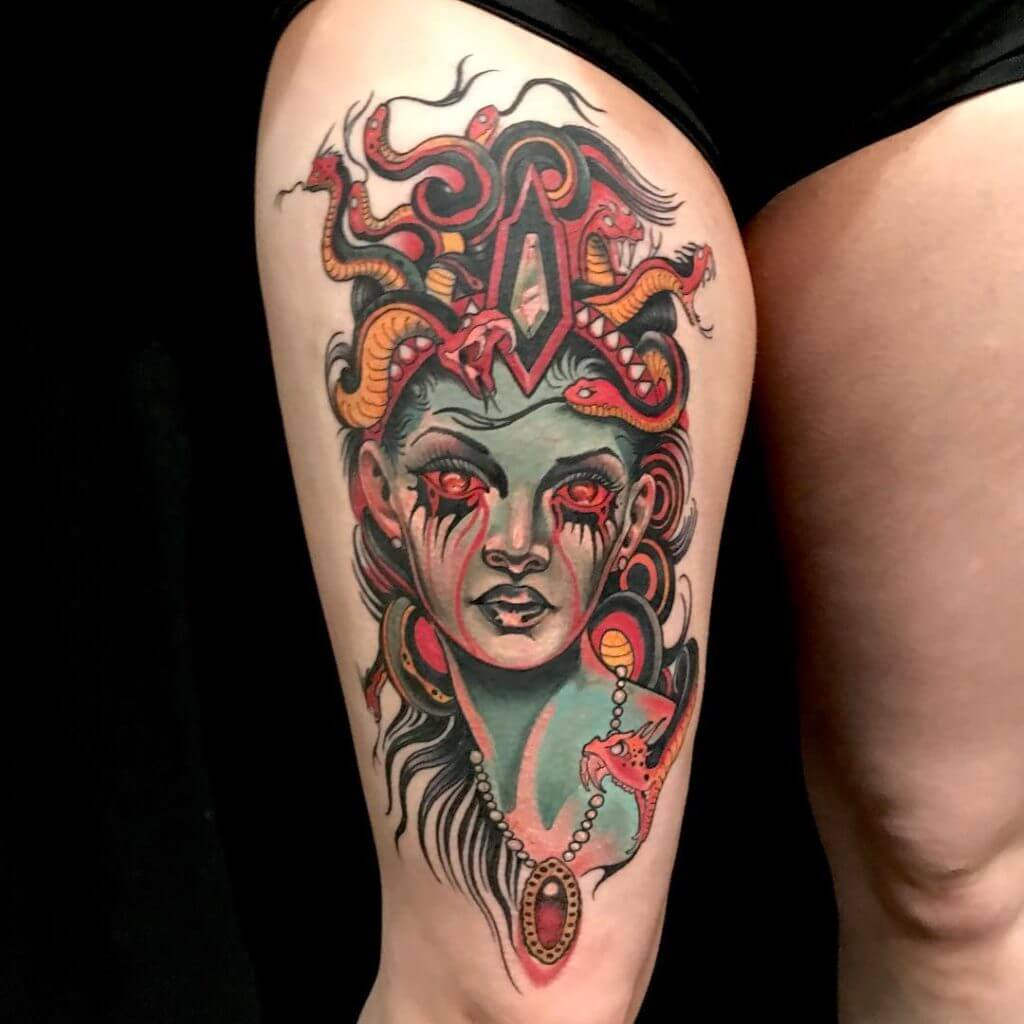 I like this place because it's rarely chaotic; while all tattoo shops need business, many customers, especially first-timers, are often threatened when they enter a shop that is so busy it's overwhelming, which tends to bring about a sense of disorganization whether that's a fact or not.
Owner Patrick has been in the graphic design business his entire career and has had his own tattoo shop since the mid-1990s. He only does tattoos by appointment.
Overall, the place is extremely clean and prices are reasonable, while you are guaranteed quality.
5. Olde City Tattoo
Located: 44 S. 2nd St., Philadelphia, PA 19106
Olde City Tattoo is one of my favorite shops in the Philadelphia area.
They are open Monday-Thursday from 12PM-9PM, Friday and Saturday from 12PM-Midnight and Sunday from 1PM-7PM.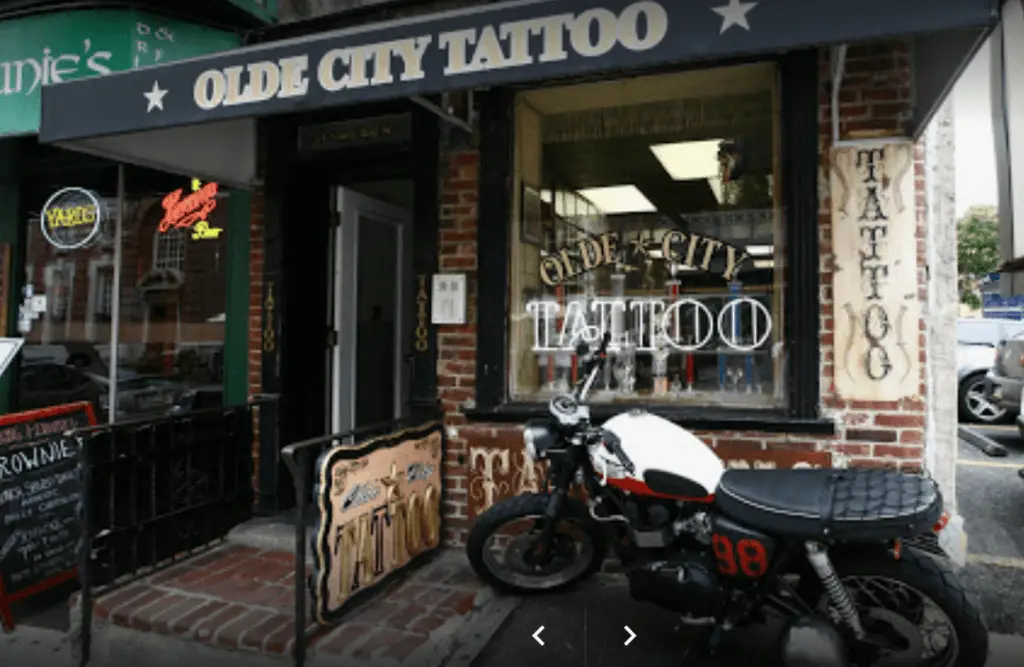 Staff includes Jason Goldberg, Steve Tiberi, Smitty, Martin LaCasse, The Gus and Johnny Gues.
Olde City takes both appointments and walk-ins. Even if they're booked, they'll still manage to squeeze you in last minute and are more than happy to do so.
The staff here is extremely humorous and down-to-earth, and you can tell from the intricate designs on the walls and pictures of past customers that the staff knows what they're doing.
6. Moo Tattoo
Located: 513 South Street, Philadelphia, PA 19106
Moo Tattoo is opened Monday-Thursday from 2PM-10PM and Friday-Saturday from 2PM-Midnight.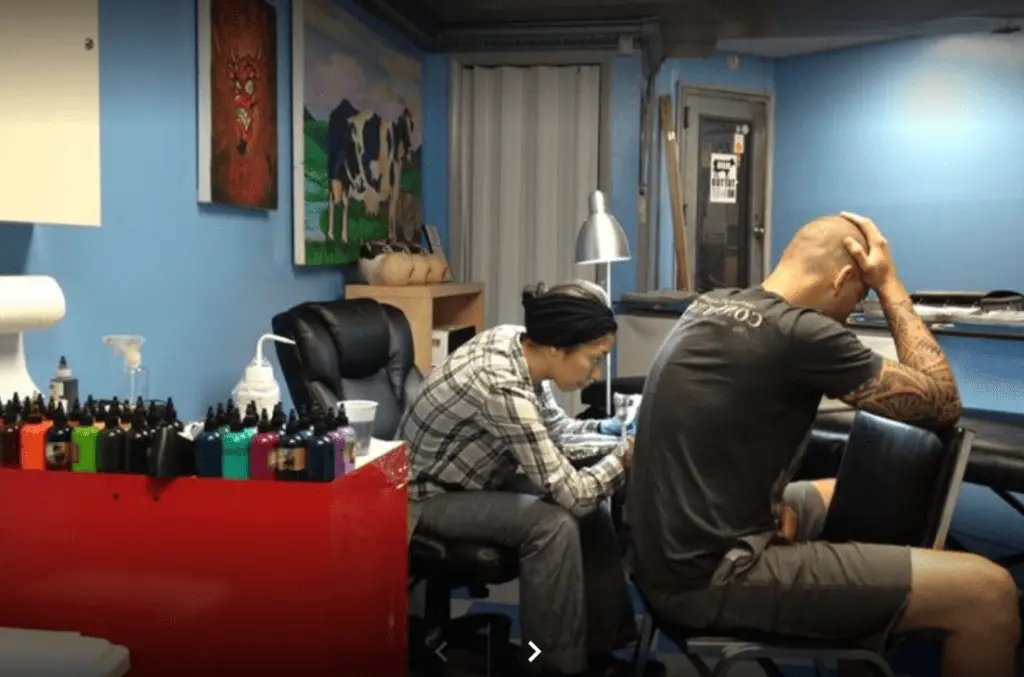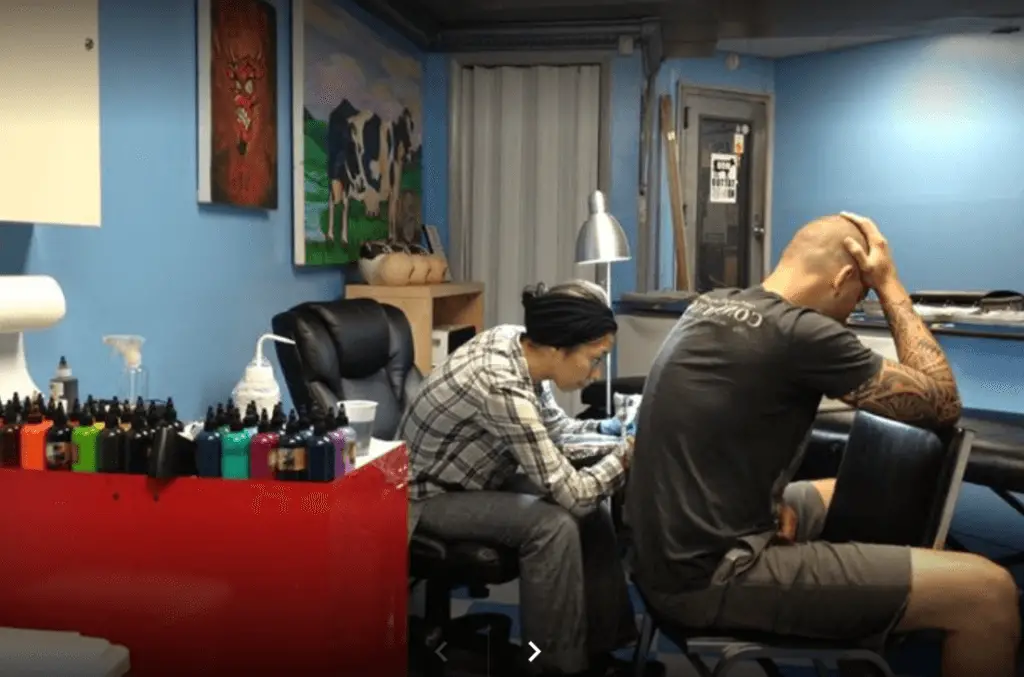 While I would usually steer clear of businesses on "scene streets" such as South Street, Moo is a reputable and fantastic place to get ink done.
The staff is patient and outgoing, while prices are extremely cheap for the shop's location. I recommend artist Shawn Dubin.
Moo Tattoo was formerly Millenium Tattoo.
7. Eddie's Tattoo Haven
Located: 621 S. 4th St., Philadelphia, PA 19106
Another good tattoo shop it`s called: Eddie's Tattoo Haven is another South Street tat parlor to check out.
Eddie's is a walk-in shop, open seven days a week from 12PM-Midnight, and is one of the longest running operations in Philly.
Artists include Bird, Charlie, Don "MF" Juan, Knuckles, Prof. Ouch, T and Troy Temple. You can view past work of each artist through Eddie's website. I personally enjoy Troy's work. They have private and semi-private booths, and smoking is allowed in most cases.
This shop recently participated in the Philadelphia Tattoo Arts Convention. Typically a customer would be charged $150 per hour depending on the tattoo itself, but it is money well spent.
8. No Ka Oi Tiki Tattoo
Located: 610 S. 4th St., Philadelphia, PA 19147
No Ka Oi Tiki Tattoo is one of my favorite tattoo shops in Philly.
Supposedly the business was created by a man from Philly and a woman from Hawaii who fell in love, and decided to combine both of their cultures into one dream.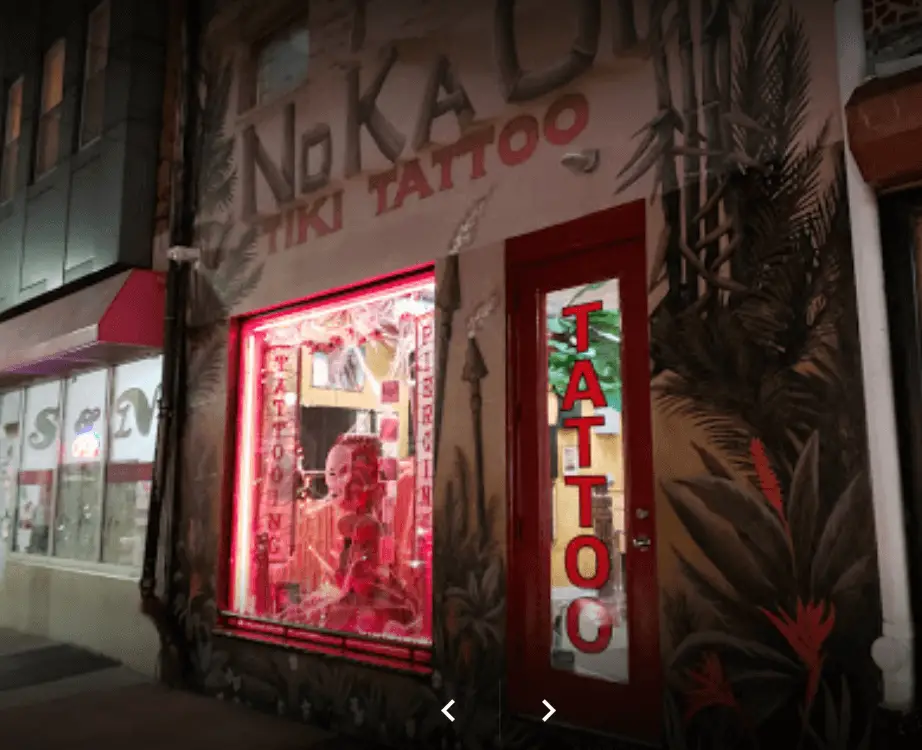 Says the website, "So we welcome you in, to a place like no other, our oasis of Aloha, in the city who is supposed to show love their brother."
Opened in 2002, No Ka Oi (which translates to "the very best") has many artists and piercers from all over the world. Unlike many tattoo parlors which can be intimidating, this place makes you feel extremely comfortable and relaxed.
No Ka Oi has over ten artists to choose from, whose work you can view on their website. They also have frequent guest tattooers, whose work you can view online as well.
This place is open Sunday-Thursday from 12-10PM and Friday-Saturday from 12-Midnight.
9. Kadillac Tattoo
Located: 4371 CRESSON ST PHILADELPHIA PA 19127
Kadillac Tattoo is a parlor located in the Manayunk section of Philadelphia. It has been opened since 1995.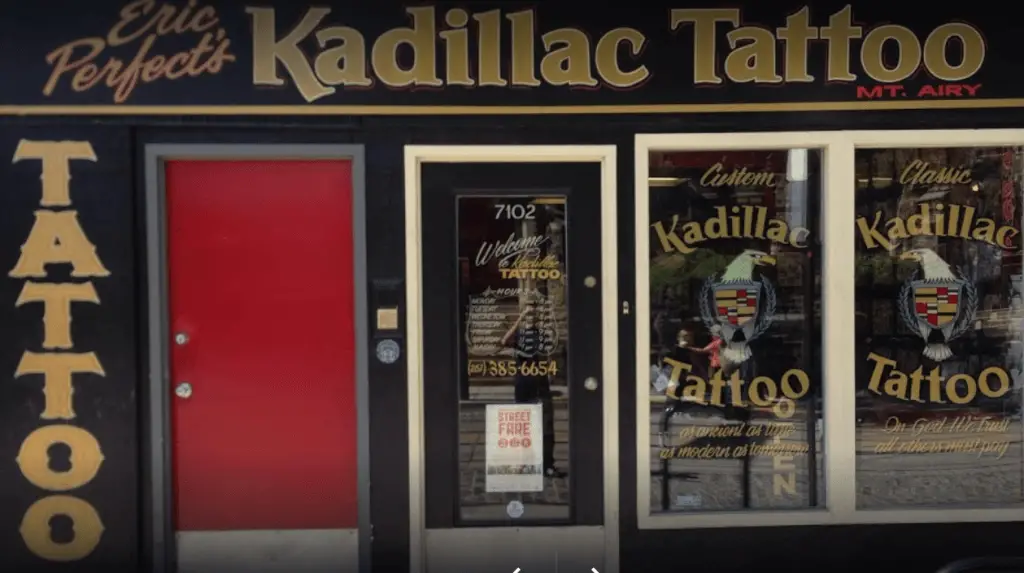 Online you can view the work of artists Cosmo, Eric Eaton, Doug Hand, Brian Patton, Drew Rash and Matty Runks.
Kadallic is open Monday-Thursday from 1-10PM, Friday-Saturday from 1-12PM and Sunday from 1-8PM.
10. Ink Castle
Located: 54 N. Black Horse Pike, Bellmawr, NJ 08031
Ink Castle is a South Jersey tattoo and piercing shop.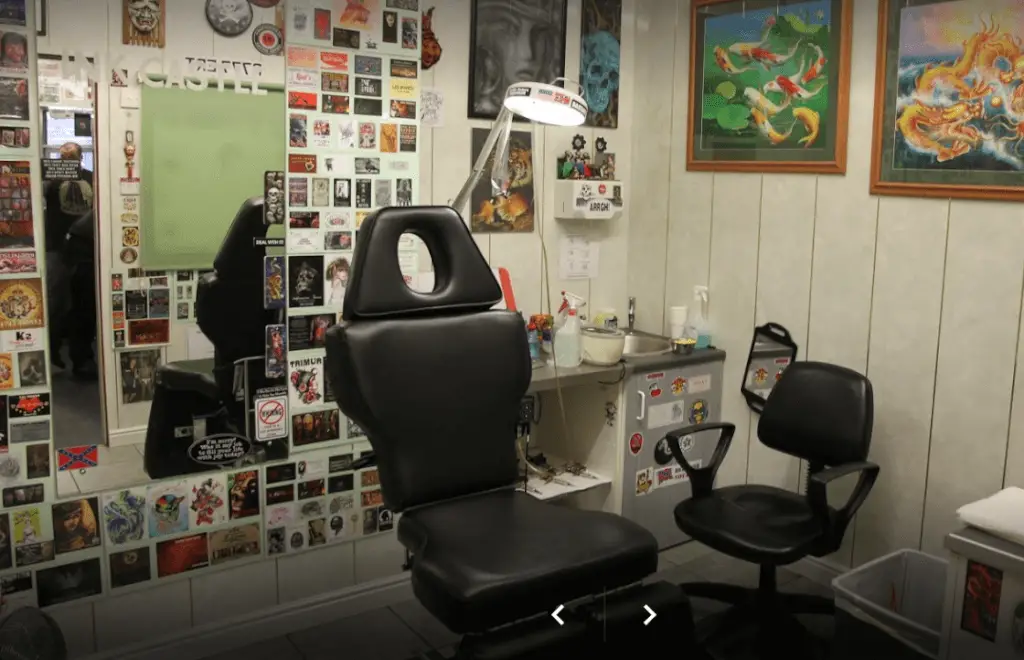 When you enter, you are welcomed by demonic statues and an otherwise empty room covered in art. There are binders of ideas waiting for you to sort through as well. If the second room door is closed, that usually means the owner is busy or someone is getting worked on.
I like this place because it's small and usually quiet. While the customer is often expected to fend for themselves when the owner is busy, I enjoy being able to get a tattoo or piercing done in private, with the door closed. Most places have you out in the open, which I find to be distracting to both artist and customer.
Owner Rich has been tattooing for over 37 years and offers reasonable prices.
Source of images: Google Maps
We hope we like our reviews about our top 10 favorite tattoo shops in Philadelphia! See you later!