Anchorage, Alaska may be known for its cold temperatures and subarctic climate, but its body art scene is surprisingly hot. Anchorage is the largest city in Alaska and boasts a metropolitan population well over 300,000 people. That's why, even though Anchorage might not be the number one locale in America to get a tattoo or piercing, there are plenty of great tattoo parlors within the Anchorage city limits.
Here's a listing of some of the best tattoo parlors in Alaska:
-Anchorage Tattoo Studio-
706 W. Benson Blvd.
Anchorage, AK 99503
(907) 561-0065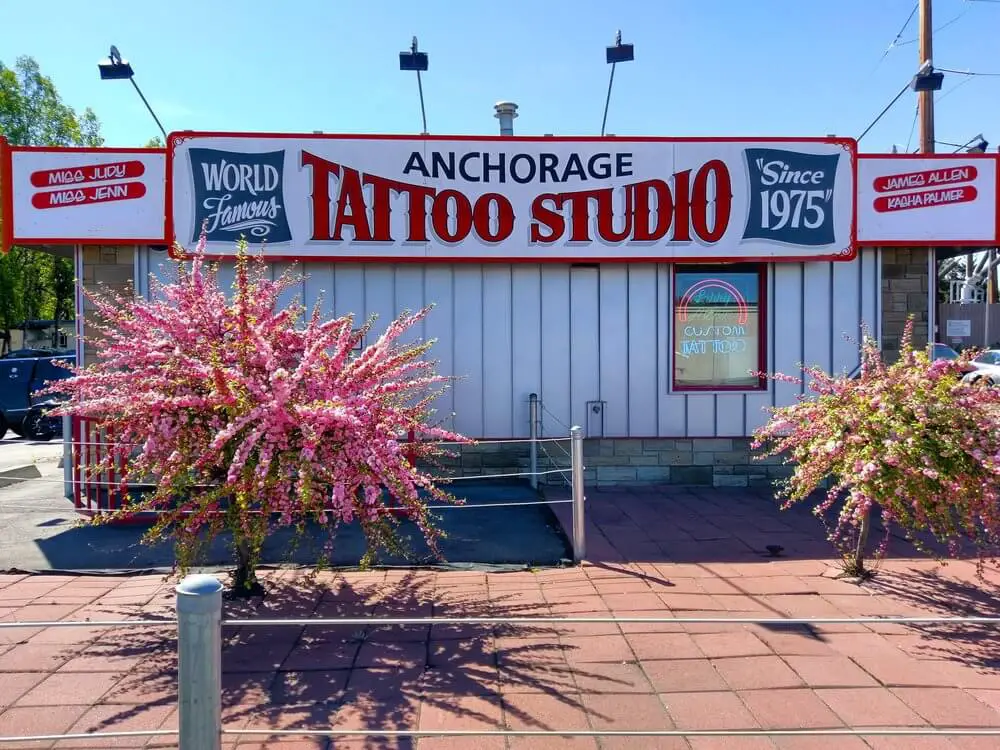 The Anchorage Tattoo Studio is one of the most well-known as respected tattoo parlors in Anchorage. Eight different artists work out of the Anchorage Tattoo Studio, but Larry Allen and James Allen are the two who are in the highest demand. Their body artistry is legendary around Anchorage and throughout Alaska. The shop is often referred to as the Allen Tattoo Shop by locals who are into the body art scene. Walk-ins are accommodated here whenever possible, but they do better with appointments.
-Dragon Rays Tattoo-
3505 Mountain View Dr.
Anchorage, AK 99508
(907) 272-8287
For those who are interested in getting custom tattoo design work done in Anchorage there's no better place to go that Dragon Rays Tattoo. Dragon Rays Tattoo specializes in intricate designs, complex patterns, and with helping their customers out when it comes to custom designs. And, while the artistry is excellent all by itself, Dragon Rays is also an exceptionally cleanly tattoo shop, and everything there is done is an entirely sanitary fashion. Everything considered this is a must-visit for the Anchorage native or for tourists who are looking to commemorate their visit to Anchorage with a tattoo.
-Primal Instinct Tattoo Studio-
2434 E. Tudor Rd.
Anchorage, AK 99507
(907) 929-7659

Primal Instinct Tattoo Studio, which was formerly known as Pacific Rootz Tattoo, is one of the smaller tattoo studios listed here. It is also an Anchorage tattoo parlor that produces stunningly vivid tattoos. The specialty here would seem to be the use of colored ink in tattoos. Some of the artistry is amazing, although the shop doesn't look the greatest from the outside. But, just as the old saying says, "Never judge a tattoo parlor by its storefront." And, despite its upstart nature, all of the tattoo artists at Primal Instinct Tattoo Studio are fully licensed and wholly professional. Walk-ins are welcome.
Sources: Google Images, Primal Instinct Tattoo