Are you in Memphis, Tennessee, and wanting to get a tattoo done? Here are a few places that have a 5-star rating. Each shop has its way and style of doing things. But in the end the same success, an outstandingly original tattoo and places that have the artistic ability to make it your own.
Let`s see our top picks parlors around Memphis, Tennessee
Ramesses
• A friend of mine was getting a tattoo done and told me about Ramesses, very lovely and humbling place, there was a waiting list, and he figured if the waiting list was that long it had to be worth it. There are two people Kevin and Shannon, after the six months the picture that I had earlier mentioned was custom made which is what they do. They also make pieces that are 3D effects, and the colors are lovely and retain. The work was top notch, nothing but professionalism. Their prices are reasonable; it all depends on what you're wanting and how big. The location is 383 North 2nd Street, Memphis Tn 901.527.0203. Open 4-10pm M-Sat; you can park in there a lot.
Trilogy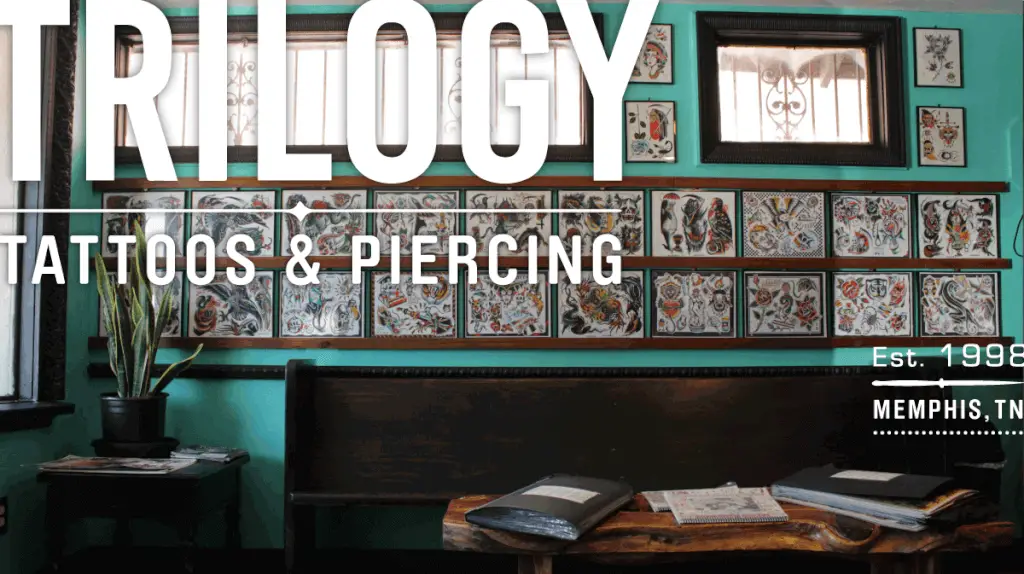 • One of the best spots to go to if you're near the U of M and want a tattoo is Trilogy. In a sweet place on S. Highland, the address is 530 S. Highland, in Memphis Tn, 901.327.0404. Voted the best seven years back to back, pick a design or design your tattoo. Some people who want their tattoo now won't like this tattoo but after months of waiting too, believe me, it is well worth it, and before you leave, you will make another appointment. It isn't just a picture off the wall; this is created with time and love. You can tell when you're shown your design that the creator took a lot of time. , You can park in there a lot.
Tattoo Spot
• Right on the Highland strip, they have photos all inside of the shop. They get a majority of college students since its right next door to the U of M. The prices vary and depend on what you're wanting; they can fit the size depending on the amount. A college friend of mine loves this spot he is on his 4th tattoo from them. Once you get a tattoo here you will come back for more; your tattoos look just that good. They also custom design it. Locals like it because of their work, the way they take their time with the job. They also do beautiful piercings, and transdermal piercings, very sanitary. 638 S. Highland St., Memphis Tn, 901.324.0217 and there is parking in the front.
Underground Art Tattoos and Body Piercing
• They have an excellent variety of designs; they are open Tues-Saturday from 3pm-10om. This parlor is for walk-ins, as well as appointment basis. Piercings are on a walk-in basis. You can go to their location at Underground Art, Inc 2287 Young Avenue, Memphis Tn, 901.272.1864. People were complaining about their time that they're open and wanted them to open and do more so now ladies and gents they are opened Mondays now. Parking is located there.
Source of images: Google Images