How To Find Good Tattoo Places Nearby: Be Thorough In Your Research
The popularity of tattoo has increased the number of tattoo shops around the globe. While it may be amazing to get one from a highly adored and reputable parlor outside your local place, bear in mind that this will cost you a lot especially if you are on a strict budget. But have you ever considered that there might be some good tattoo places nearby you? You may have some apprehensions of your local tattoo shops, yet if you are eager to get a good tattoo immediately then you will have to consider this option. In order to find this out, you must do a series of personal research and investigation. This task will not be easy, but surely it will be rewarding in the end.
Guidelines on How to Find Good Tattoo Places Nearby
Research Online
One great way to successfully find numerous good tattoo places nearby you is by using the internet. Search engines, like Google, are great and efficient tools that will make your hunt for great tattoo studios so much easier. On the search engine, you can type keywords such as "tattoo places nearby" or "tattoo shops near me," and Google will right away show thousands of results. Make sure to browse for the topmost results. Websites like Google Maps and Yelp will give you a comprehensive list of these places, complete with reviews, ratings, and images.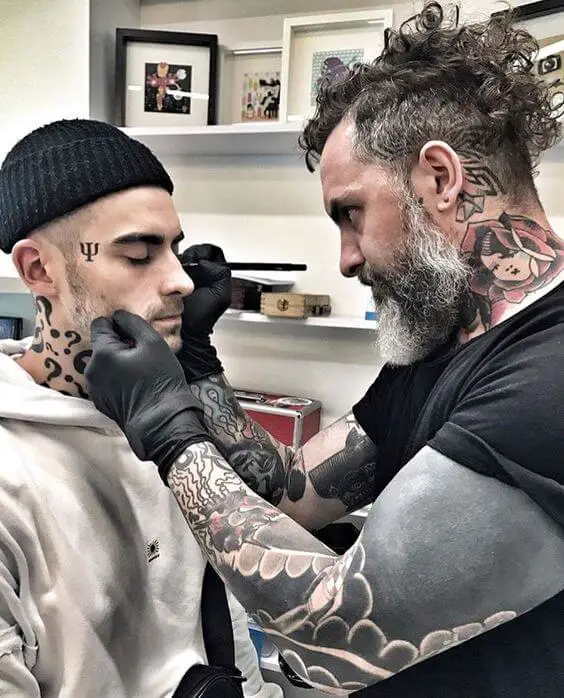 Visit Different Tattoo Studios
After listing down your top choice of tattoo parlors that you have researched via the internet, you will have to visit these shops. This is an integral part of the process since it will help you gain a full idea and understanding of the environment/atmosphere and the people of the shop. During your visit, first, you have to check the overall cleanliness of the studio. Next look for the artists' portfolios and thoroughly browsed each of them. After, check for certificates, permits, and licenses of the shop as you have to make sure if they are operating legally. Finally, you can watch each of the artists in action. Be observant of their procedures, hygienic measures, confidence, and openness as well as their clients' reactions and level of comfort.
Talk with the Tattoo Artists
Set a schedule with your chosen list of tattoo artists in each shop and have an in-depth talk with them. You must have a full knowledge of their expertise, experience, pricing, style, achievements, licenses, and so on. Make sure that you have a full grasp of their tattoo designs and preferences to know if their style is in line with your style as well. Also, take note of their professional advice or suggestions in order to gain new knowledge and gauge their capabilities and passion towards their work.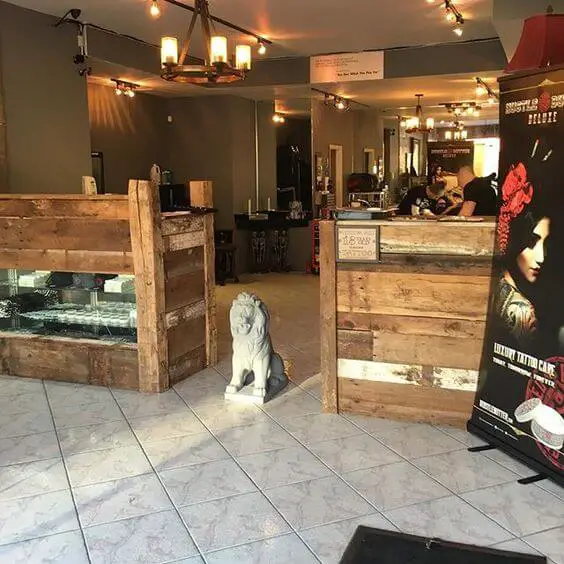 Level of Comfort with the Artist
If all of the requirements in your checklist are met, one thing you must really take into consideration is your level of comfort with the artist. It is not necessary to be best friends with them, but just ensure that you are 100% confident with him/her. Remember that if both of you are on the same page and comfortable with each other, then the tattooing process will be a whole lot easier for the artist and you, and the result will be perfect.
Conclusion
Overall, it is essential to exert enough effort and be patient during your hunt for good tattoo places nearby you if you do not want a mediocre result. At the end of the day, it is you who will hugely benefit from your thorough research and investigation and not the tattoo shop.
Pictures source: Pinterest