How to Find a Tattoo Artist: Reward Yourself with a Good Tattoo
While you may have an awesome tattoo design, chances of perfectly bringing it to life are still questionable. Why? One valid reason for this is the skill of the tattoo artist. If a tattooer has inferior skills or is mediocre, then expect a badly made tattoo. To be fair for this possible unfortunate circumstance, you are also at fault for not doing your job of researching first before finalizing your choice. That is why, to avoid any regrettable decisions, ensure that you do your research beforehand and find a tattoo artist that is highly adept.
There are a lot of professional tattoo artists that have made a name for themselves. Each one of them has their own style in tattooing. Below is a guideline of how to find a tattoo artist. Make sure to read everything thoroughly and apply them to your hunt of the best tattoo artist.
A Guideline on How to Find a Tattoo Artist
Inquire Other People
You may have come across acquaintances and even close friends who have tattoos and have found some of these to be interesting; check also Oni Mask ideas. Now, all you have to do is talk to these people and inquire about their artist. They might also give you other reputable names in the field, which will help you more in your research. You also need to ask their whole tattoo experience, such as how welcoming the artist was to them and their level of comfortability. Was it something memorable for them? You must also take into account their complaints and praises with some artists.
Search and Browse Online

Searching online is one good way to find the best tattoo artist for you. If you have social media accounts like Instagram and Facebook, you can search various artists using these platforms. It is the easiest way to look for feedbacks and images of their works. You can also google the names of the artists that have peaked your interest. If you are fortunate, you will find their websites and the location of their tattoo shops. Be very particular with the various online reviews and pick the one that has plenty of positive feedbacks. You should also read the negative ones no matter how few they are as they will give you some information you might need.
Go to their Shop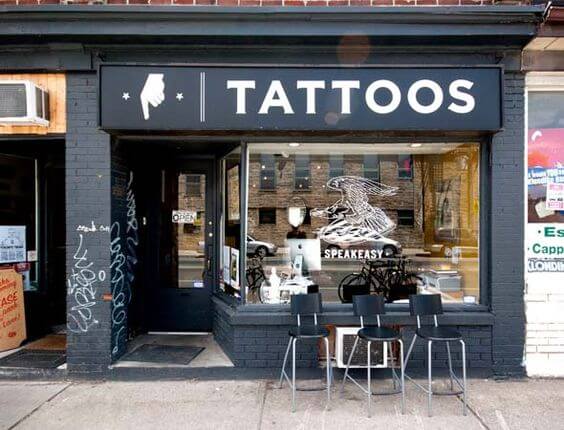 When you have narrowed down your choice of tattoo artists, the next thing you can do is visit their shop. First, take a look at their place and investigate its cleanliness. Compared with the positive reviews you have read, you may find the shop not suitable for your taste. Next, browse the portfolio of the particular artist you want and be very thorough about it. Feel free to ask if you have some questions of some of their works. Make sure that your style preference is in line with the style of the tattoo artist.
Talk with the Tattoo Artist
A great way to have a full understanding of the works of a particular tattoo artist is to have a talk with them as it`s complex a Filipino one. Make sure that you set a schedule first before deciding on discussing some important matters to these people. In here, you can inquire about their experience, style, specializations, certificates and licenses, and pricing. When you have everything you need, be polite and tell them your final decision. Do not waste their time. Also, be open to any suggestions they might give as they are the expert in this field.
Conclusion
In the end, when you have everything figured out, the last thing you need to feel is your gut. No matter how perfect a tattoo artist or their shop is, you have to make sure that you are 100% confident of your choice of artist. Your level of comfort is required in this situation. Find a tattoo artist that gives you the confidence of trusting your tattoo design and safety on them.