Tattooing Styles With Explanations Of The Most Common Tattoos
Tattoo definitions and meanings are something that can help you find a tattoo you really like and you want to have on your skin today. But, there are a lot of (millions) different tattoos, so we won't be able to mention all of them. However, there are just a few tattooing styles, so we will reveal the best ones and which tattoos they offer, alongside the meanings they have.
Traditional tattoo style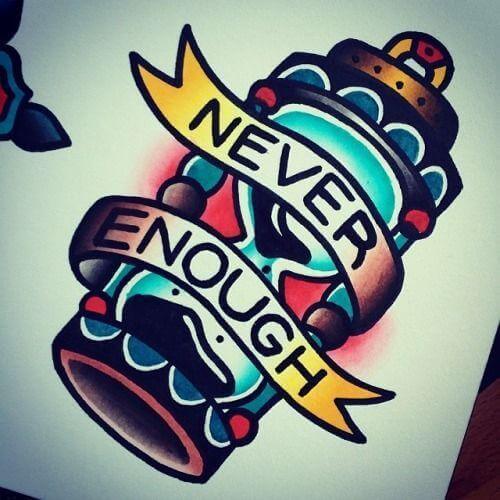 This is one of the oldest tattoo styles out there. It dates in the 1700s and it usually offers simple tattoos with deep and even hidden meanings. Here we can see butterfly tattoos. They are symbolism of hope and beauty. Different tattoos of this type can symbolize purity, devotion, and luck.
Floral tattoos are frequent in this style. Almost all of them reveal the beauty and mean precisely the same thing. A rose may be the obvious choice and it is popular among men and women. Don't forget that tattoo definitions and meanings can be unique and different for each tattoo.
Realism style
This style originated in the 20th century and it simply means that a person will have a realistic portrait of a celebrity or a loved one on the skin. There are usually no hidden meanings. A tattoo looks and means precisely what all of us can see, Avengers are the most common. We must add that usually men prefer this tattoos and they are commonly based on idols and important people in their life.
Watercolor tattooing style
Here we can see one of the latest tattooing styles. It simply means that it is popular at the moment. But, this is also one of the most complex tattooing styles of all times and it requires days or even weeks for a tattoo to be completed. Because artists will use different colors, it is impossible to get a tattoo in one session only. Colors will mix, which will ruin a tattoo.
Some of the most common examples include birds, which are symbols of freedom and prosperity. Others will prefer tattooing specific places. For example, a beach with palms on it will mean relaxation and a nice period of your life.
Japanese tattooing style
This style originated in the period of time between 1603 and 1868 or as you may know it Edo period. Some of the most common tattoos of this type are mythological creatures and heroes. Almost all heroes have the same meaning. They symbolize strength and power. Dragon tattoos will say a lot of your personality. They are symbols of the power, strength, hope, wonder, and grace. Dragonflies are part of this style as well. We can add that they are reserved for women and they are feminine symbols. These insects are beautiful and delicate.
Conclusion
You were able to see explanations of some of the most common tattoo styles and also the tattoo definitions and meanings of the most desirable creations. Now is the right time to start looking for the most desirable tattoo you like and to get it transferred to your skin.