Ten years ago, when I got my first tattoo in Eugene, Oregon, I spent about six months asking everyone I knew who had a tattoo done locally where they had gone. I did my informal consumer research before choosing an artist to help me celebrate my thirtieth birthday in style. In the process, I not only learned what was available in the Eugene, Oregon area – but what are some key considerations in choosing a tattoo parlor.
My experience with tattoo parlors in Oregon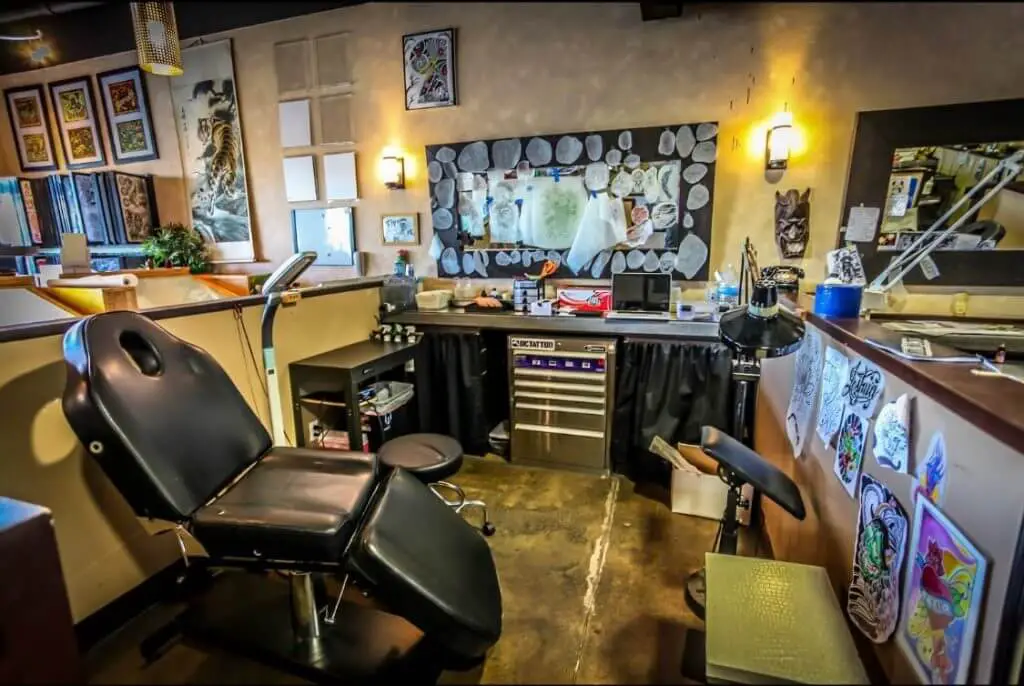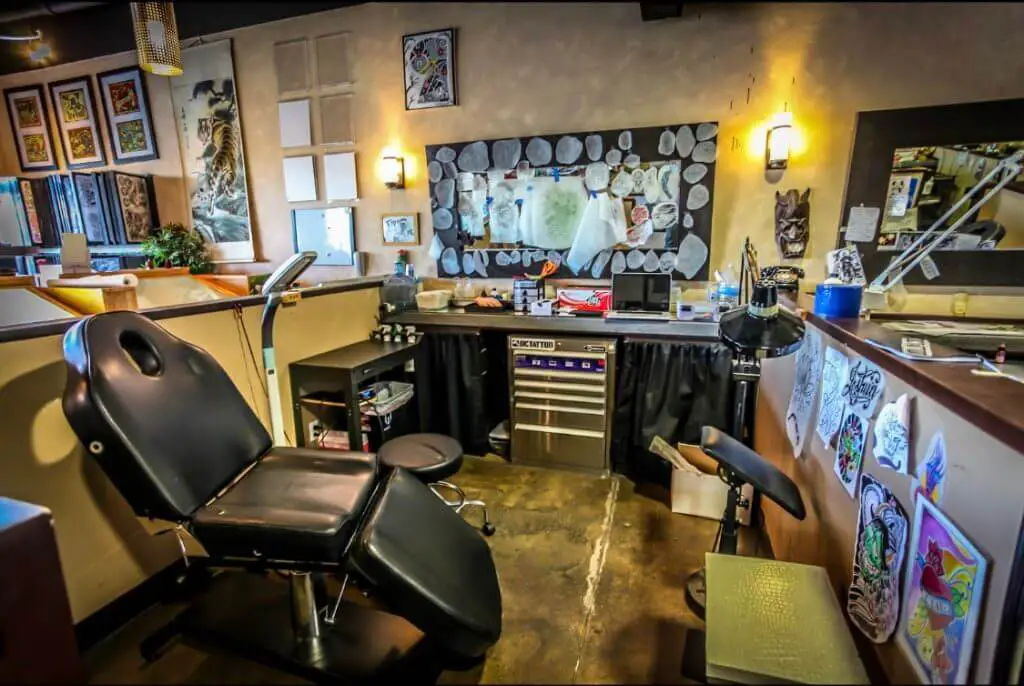 Cleanliness and sterilization are significant issues. Some shops sterilize their needles, while others use single-use needles and color pigments (meaning that instead of using one vat of ink, each gets their single use ink). You'll want to ask about and make sure the shop is sterile and adheres to impeccable cleanliness. Licensing is essential as well. Ask to see if a shop is licensed.
Some shops allow walk-ins, while others will do a consultation with you regarding your chosen artwork and then ask that you make an appointment to have the work done. Although I'm all for spontaneity, I prefer the planning and appointment method. Then you will know that you have plenty of time and are getting the attention you deserve while having the work done.
Check this out for your inspiration: Tattoo Meanings
Although most reputable shops will offer the information, make sure you are told what not to eat or drink before having a tattoo done and detailed information about how to care for the tattoo until everything is completely healed.
Armed with plenty of preparation and information, there are some great tattoo shops in Eugene, Oregon – here are the best known:
Tattoo by Design is the oldest tattoo shop in Eugene and is operated by Bonnie Jean and Associates.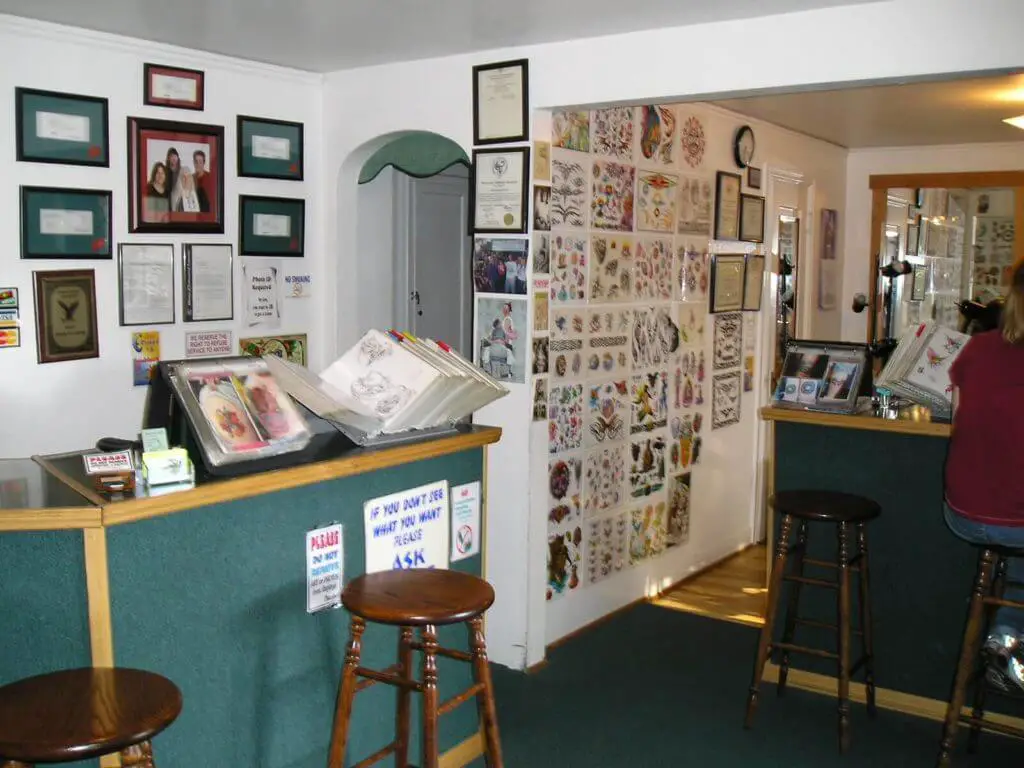 The shop is located at 671 Lincoln Street, near downtown and is open from Noon-9pm. Professionally trained and state licensed, this shop utilizes sterile, single-use needles and pigments. You can call 485-5520 for more information or visit the website at www.tattoobydesign.com.
The second choice is High Priestess Tattoo
High Priestess Tattoo is open late seven days a week and is conveniently located right off the University of Oregon campus at 525 East 13th Avenue. Walk-ins are welcome, and this shop features hospital grade sterilization and free extensive art consultations. For more information, call 541-302-6714.
Black Lotus Tattoo and Body Piercing is located at 1011 West 6th Avenue in downtown Eugene.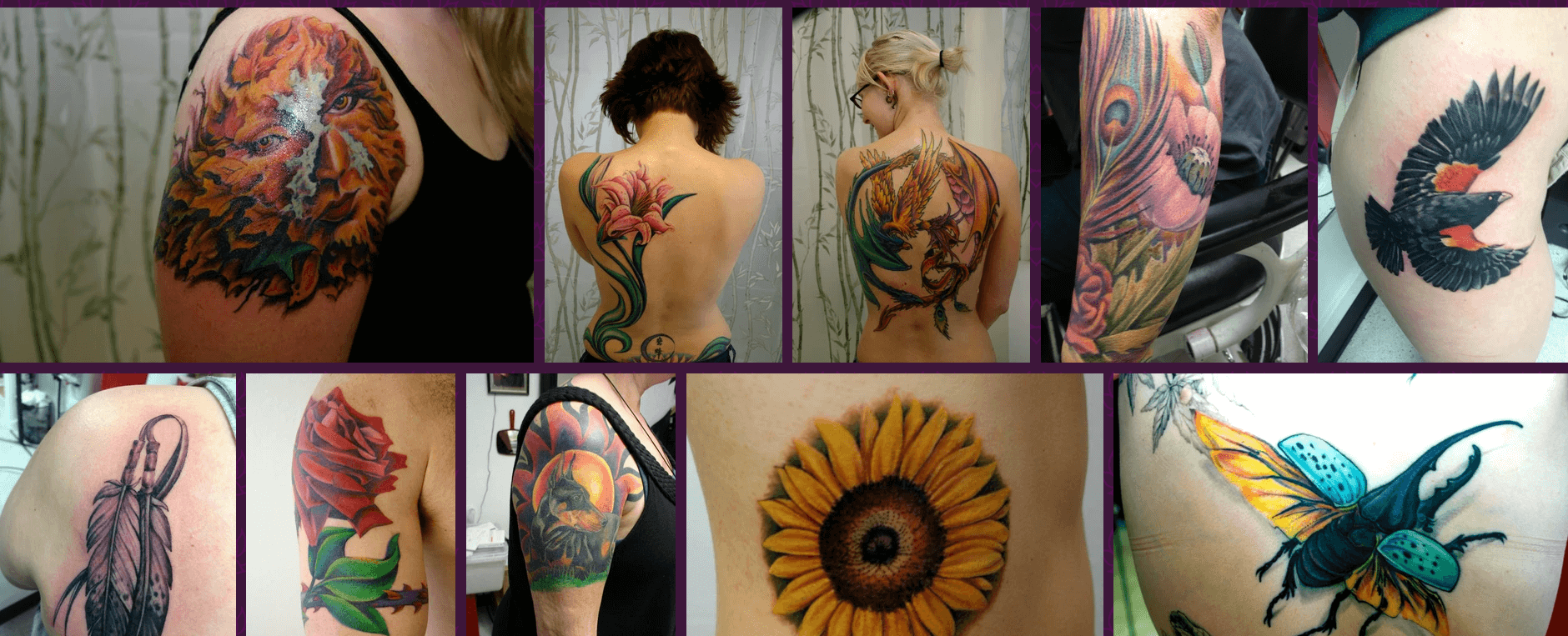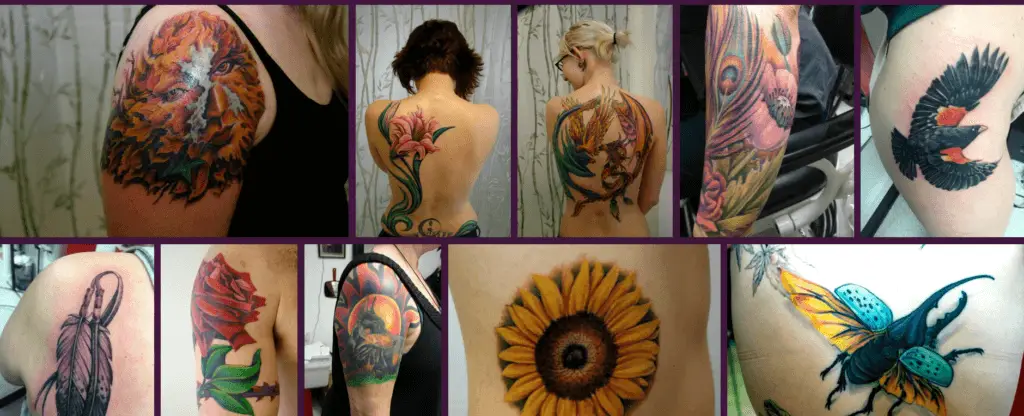 This shop features the award-winning Doctor Julien and Miss Joy as tattoo artists. Black Lotus is also state licensed. Visit the website at www.blacklotustattooing.com or call 541-484-8282.
The Parlour Tattoo is located in the heart of downtown Eugene, across from the LTD bus station at 1097 Willamette Street.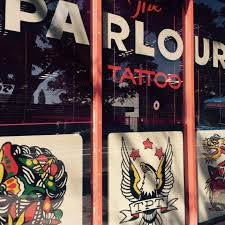 This shop also claims to be clean and safe and provides custom artwork by professional artists. For more information, hours and directions, call 541-345-6465.