When asked about tattoos it can have different effects on different people. Different cultures and communities behave differently regarding getting a tattoo, and yes, it is something very personal as one else should have the right to decide for others. Whether to get one or not is ultimately an individual's choice. But before getting a tattoo, one should know about symbols and their effects too.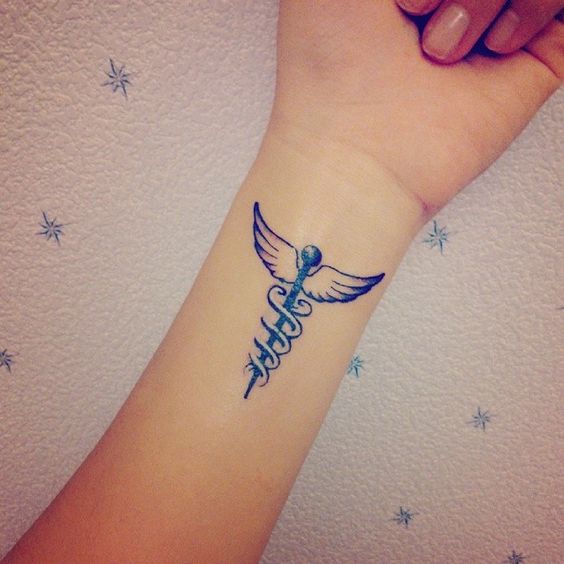 What are tattoos?
Tattoos can be of different types, and people tend to have varied choices when it comes to the designs and place where to get a tattoo. When asked about what is a tattoo the general answer to it is; they are permanent ink markings on the skin made with a needle. As the needle delivers the ink to the dermis which is the second layer of the skin the needle wound gets scabbed and as the skin heals the ink is revealed as the design chosen.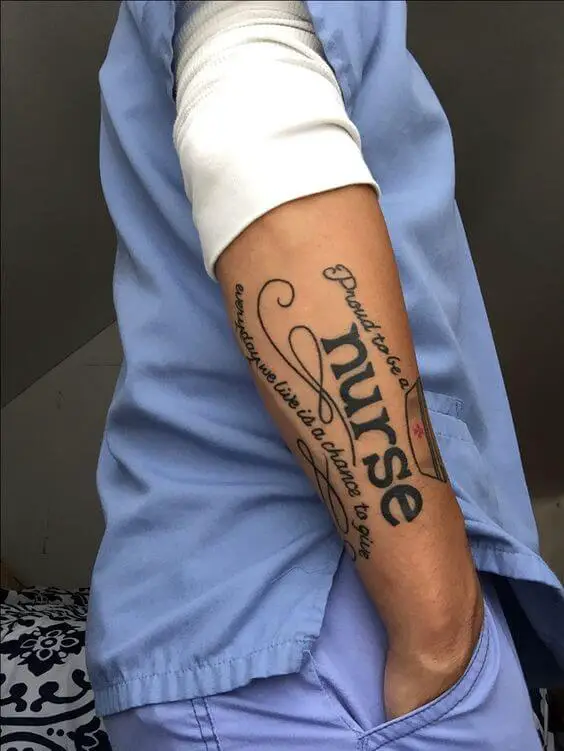 Things to consider before getting a tattoo
One should always go to a good tattoo artist to get that tattoo correctly as one has pictured in their head. The most significant part of getting a tattoo is selecting the design one want to get, it can be a memorial piece, historical, or related to one's feelings, thoughts, hobbies, and professions.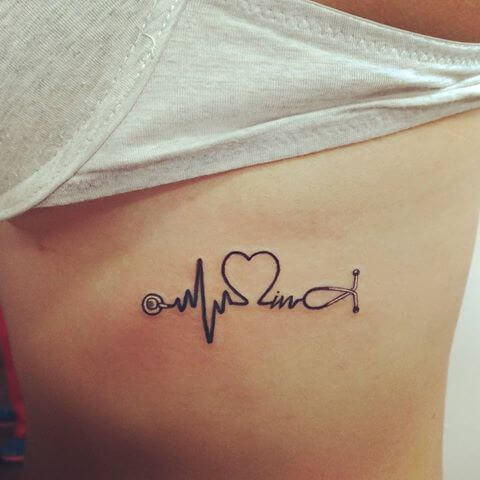 Source of images: Pinterest.com
One should pay a lot of attention to the piece want to get tattooed, because it will be permanent and will have to live with it for the rest of their lives or get an expensive laser treatment to remove it. And after the design is finalized, one should take some time deciding upon an ethical and professional tattoo artist.
If you are a nurse check this out: Why small butterfly tattoos the best in today's time
Remember your body deserves the best when it comes to a tattoo and also to keep the regret away.
Can doctors get a tattoo?
There are many theories and discussions regarding this topic, whether a doctor can get tattooed with a medical tattoo or any other tattoo of their choice. In this article let's not go into those details and try to justify or nullify any argument. Instead let's focus on that if a doctor does decide to get a tattoo, what it should be?
Another good read: Top 5 Octopus Tattoo Ideas
Doctors can get any tattoo of their liking whether a traditional tattoo or a medical tattoo, but many people love to show their personality through a symbol. Nature can be explained by anything like showcasing one's likes, hobbies or profession.
What are the best medical tattoos?
So the best medical tattoos that can be chosen are:
Organs
If a medical professional then getting a heart or any other organ tattooed can be a great idea to showcase the passion for the field.
Muscles
Show a tattoo that depicts what lies beneath the skin. It is not only very modern but also stays true to the medical field.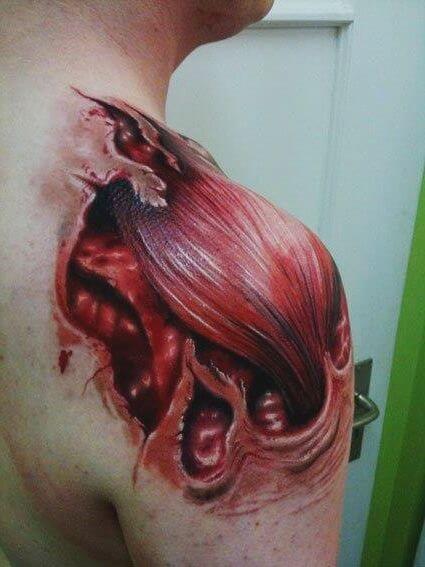 Medical character or equipment
Getting a stethoscope tattoed on the arm or injection can be a great way to tell people that one belongs to the medical field and also can be useful in many out of hospital emergencies.
Cosmetic tattoos
These are also a type of medical tattoos that anyone can get whether in the medical field or not, to hide any scar or marks.
"Who needs a doctor?"
One can get this entire phrase tattoed on one's arm so that it is visible to others at all times. This tattoo can be very helpful as others can identify you as a doctor in emergencies.
" Tattoed and employed "
This tattoo can be a great way to represent a big taboo in the healthcare field that doctors cannot get tattoed. This tattoo will put forth a statement that one can get tattoed and still get a job.
Small ECG tattoo
Even if the tattoo is small, it can play a significant role in making others aware of the fact that one is a medical professional.
Medical alert tattoos
These types of tattoos are done by anyone who suffers from any particular medical condition so that if any situation of emergency doctors can recognize the tattoo and know about the state one is suffering from.
Needed drug: one can get their prescribed medication tattoed so that others can know about it if one is not in a condition to speak.
Diabetic: one can get this tattoo if suffering from diabetes.
Summary of medical record: this will give a medical practitioner direct knowledge of one's medical condition or requirements.
Being a doctor means being in a very noble profession, and one can always express the love for their job through a medical tattoo.
Why get a tattoo?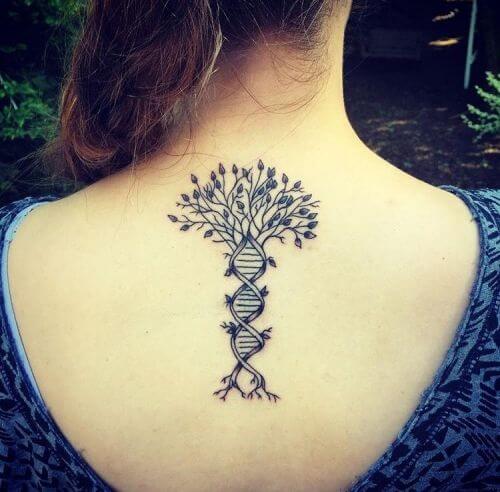 There can be many reasons why people choose to get a tattoo, and it differs from person to person. Any person can get a tattoo regardless of their age and profession.
Maybe you ask yourself: Will it Hurt? The Evolution of Tattoos
Whether a teacher is getting a feather tattoo, band artists are getting a guitar tattoo or a doctor getting a medical tattoo there are different reasons for everybody. So some of the ideas about why getting a tattoo can be the right decision are:
One can get any symbol, and this is the reason why it is used as a medium to express one's personality through it. Through the design and piece, one chooses to get tattooed; one can show the world what they are and what they believe in.
Good to read: The Pain of Getting a Tattoo
The memory of a loved one
Many have seen people getting the names of their loved ones or their initials which have passed away tattoed on their body, and it is a beautiful way to honor their sweet memories.
One can get a tattoo to raise awareness about an issue that is pertinent to the society or a particular community. It is a way to show one passionate about the cause and how much one cares about it.
Yes, many people love to get a tattoo for aesthetic value. After all, the symbol is a piece of art, and every form of art is beautiful, and understanding that technique on one's body means making the body look beautiful.
Ever think of getting a motivational quote tattooed, almost every tattoo lover has thought so. Many times there are several quotes and mantras that touches the soul and the individual start taking motivation from it, and this is why it is a great reason to get that mantra tattooed on one's body.
Tattoos are personal, and no one can take them away from you. They are a part of the person, and they speak volumes about the respective persona. One can personalize the tattoo accordingly adding designs and clours of one's own choice making it entirely personal.
Random medical tattoos designs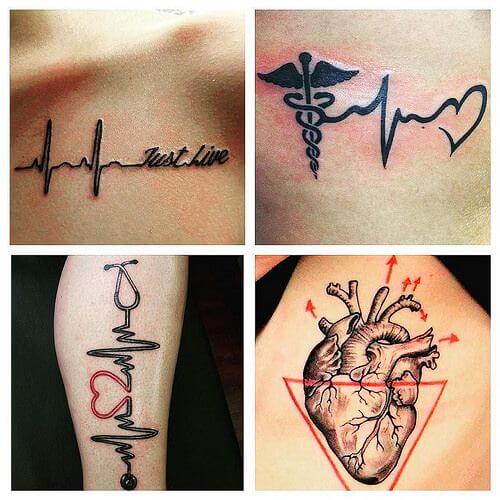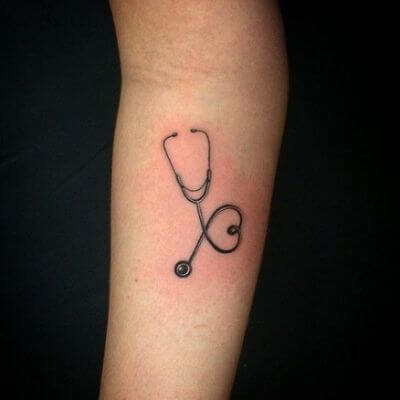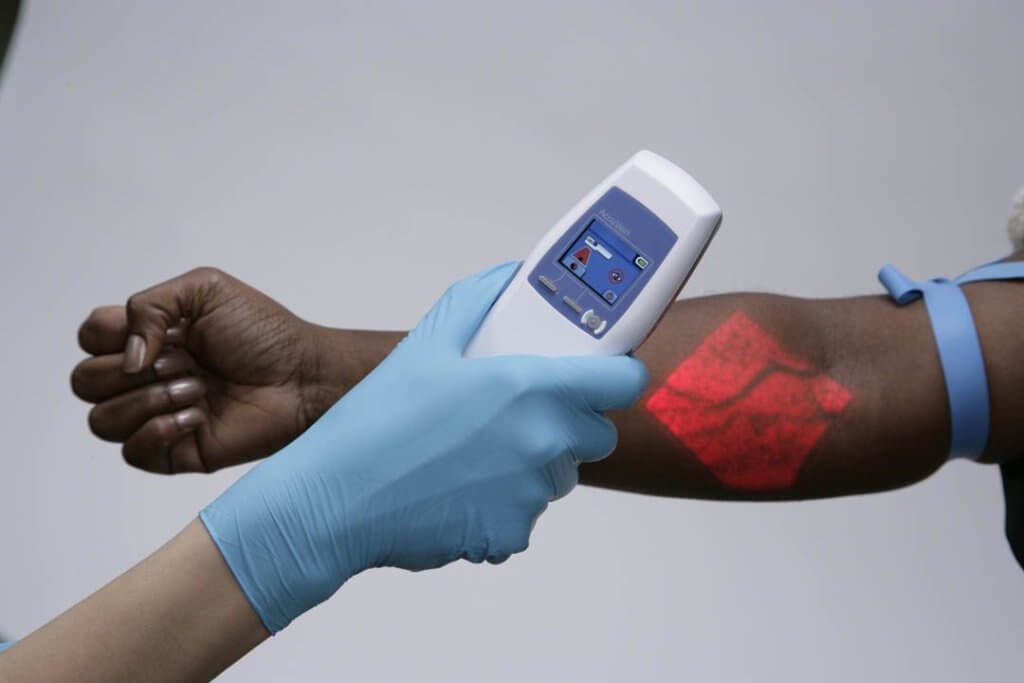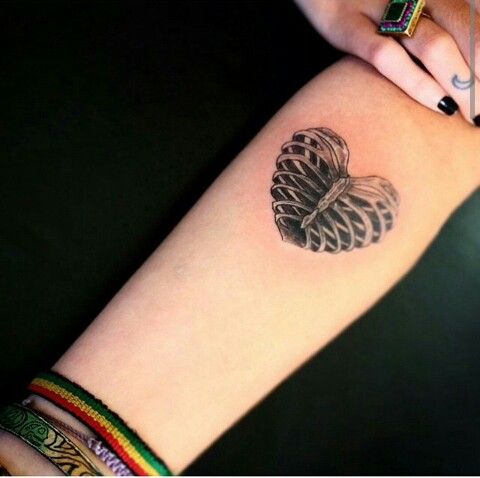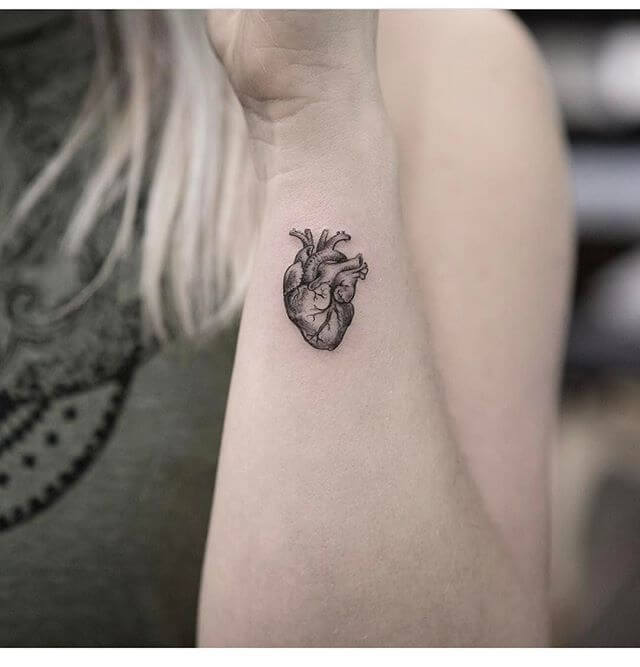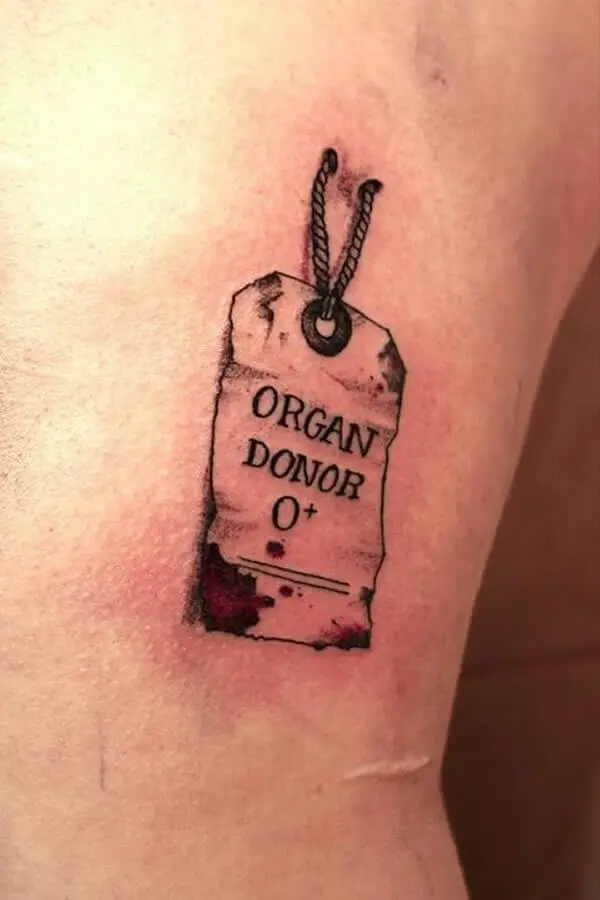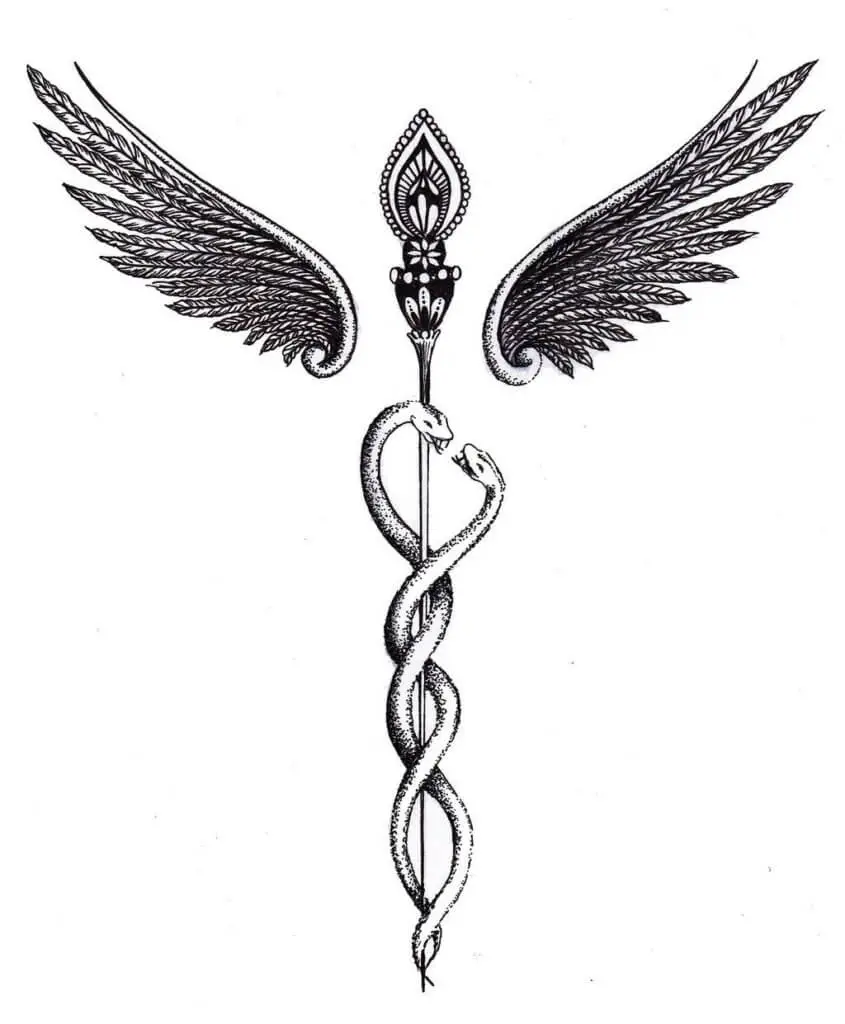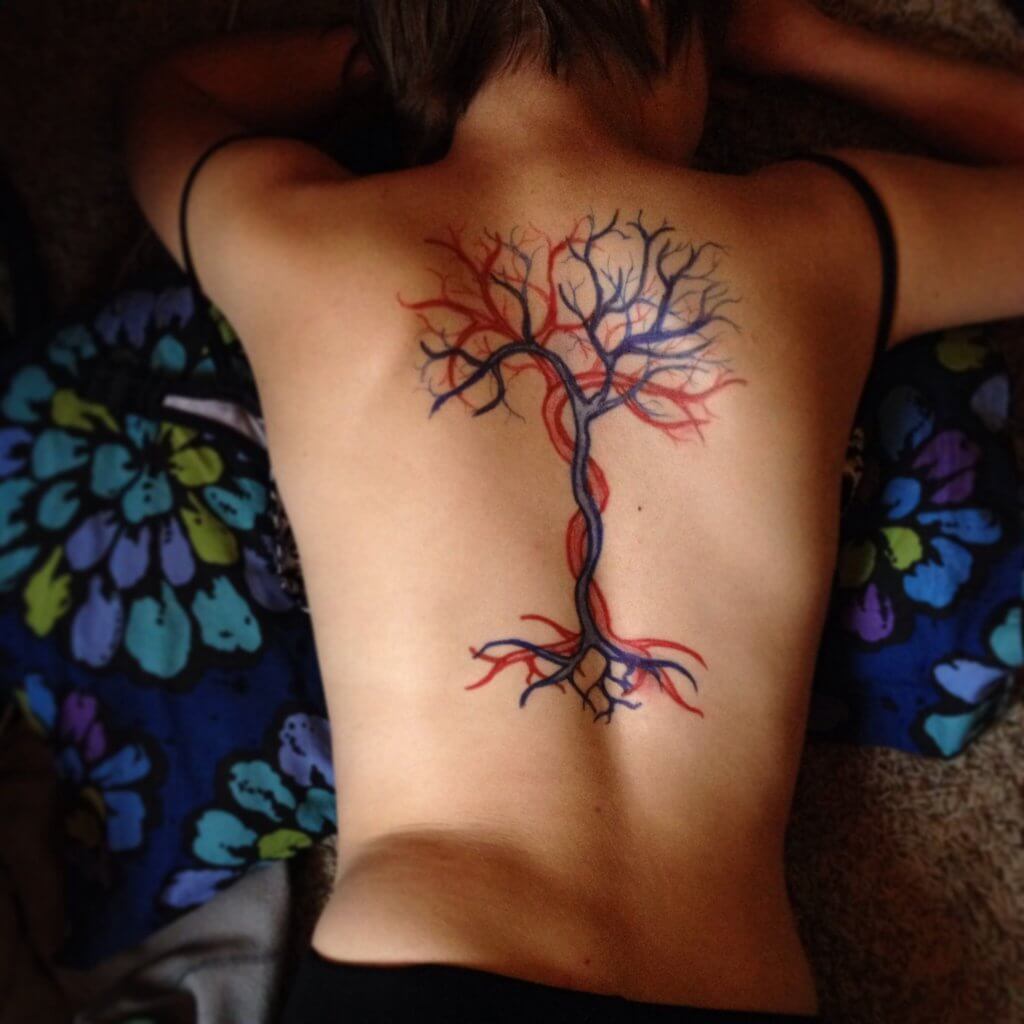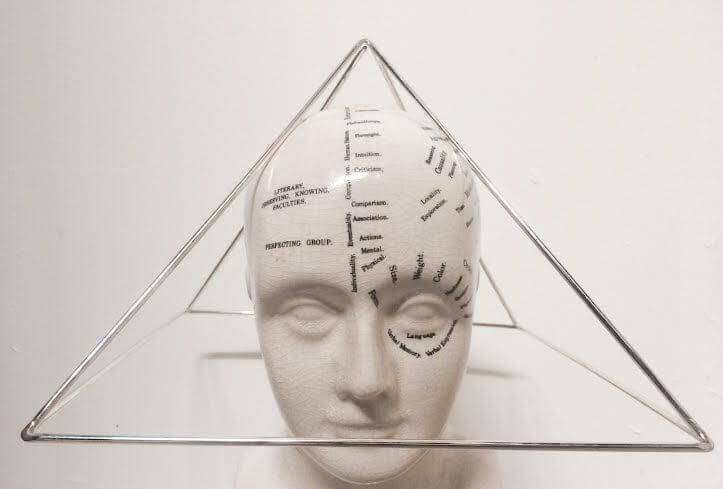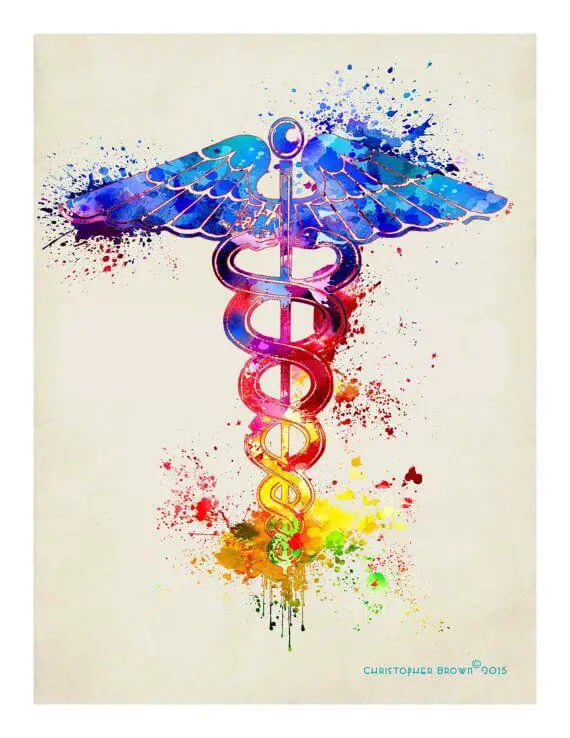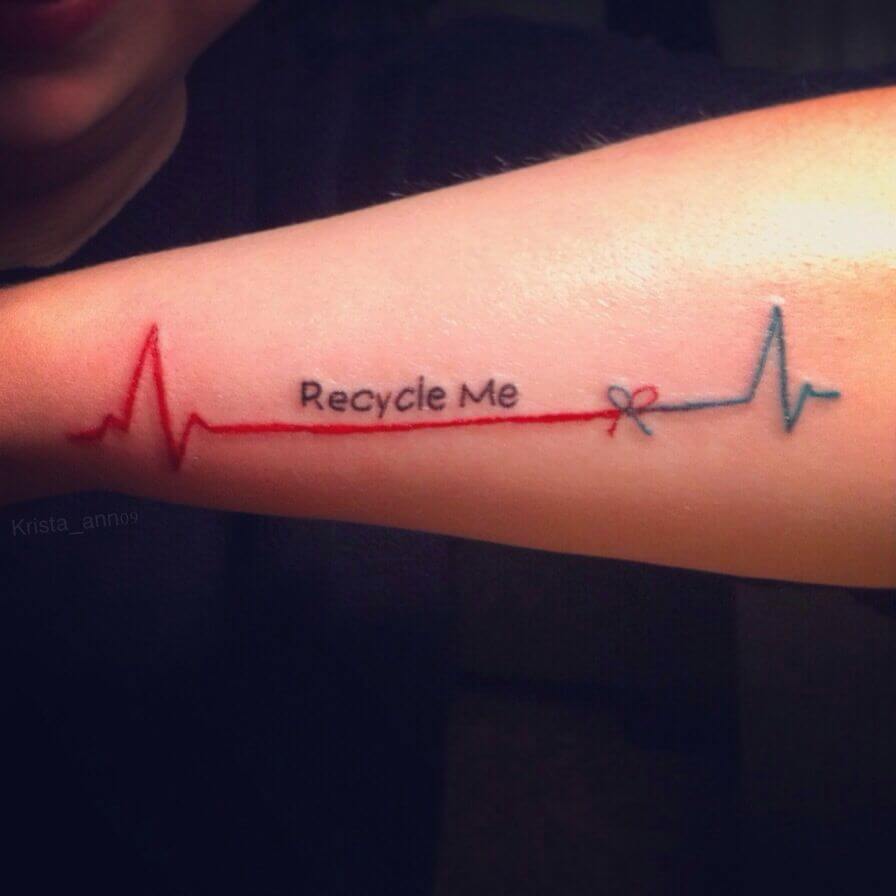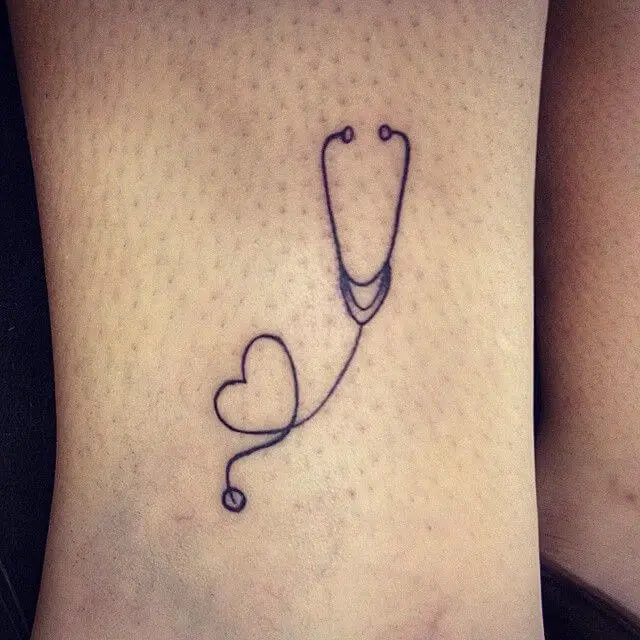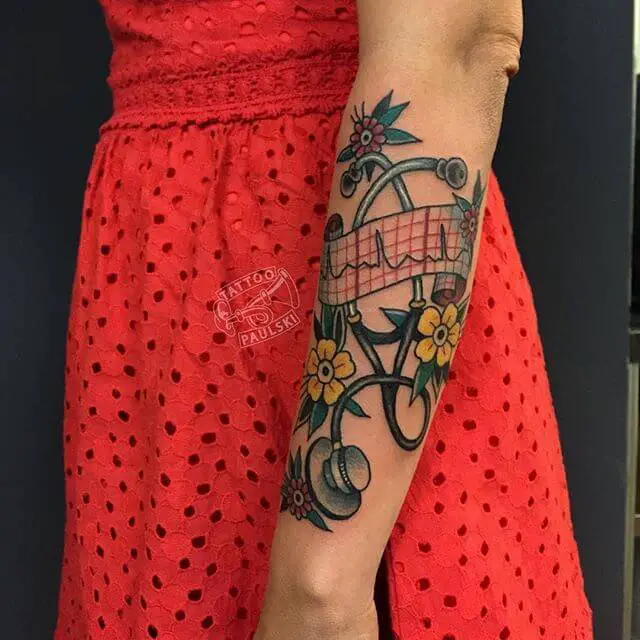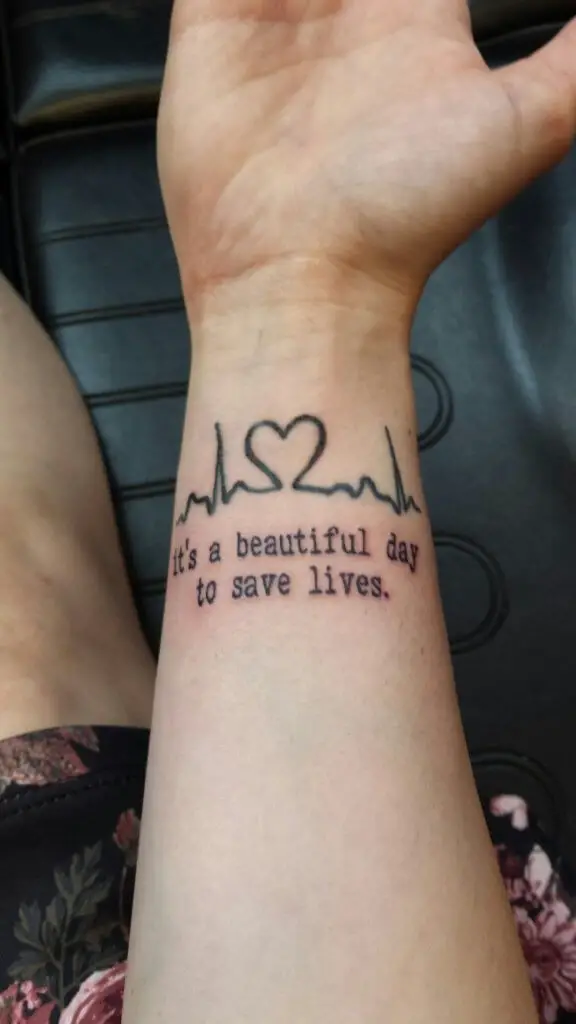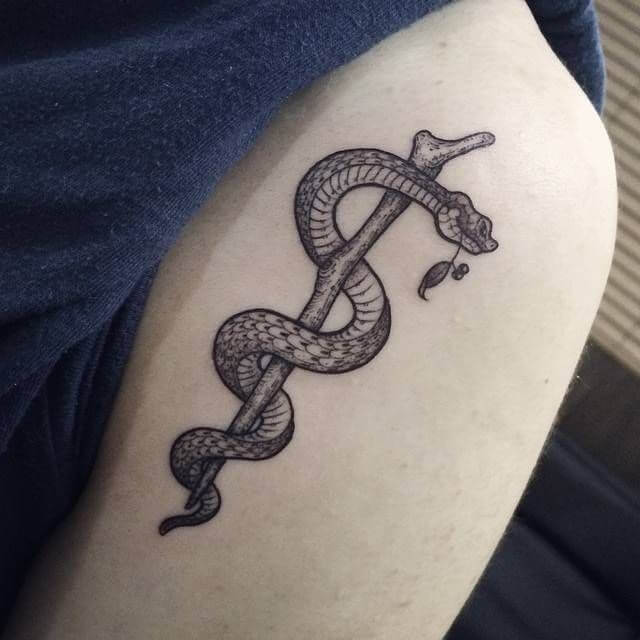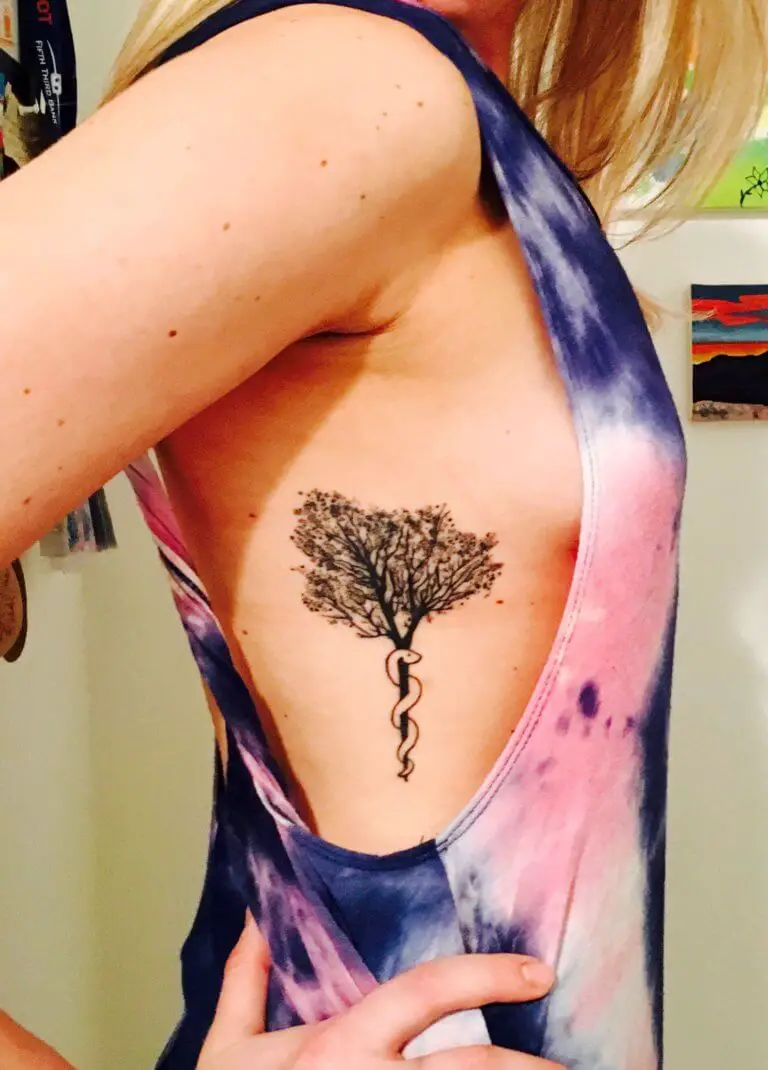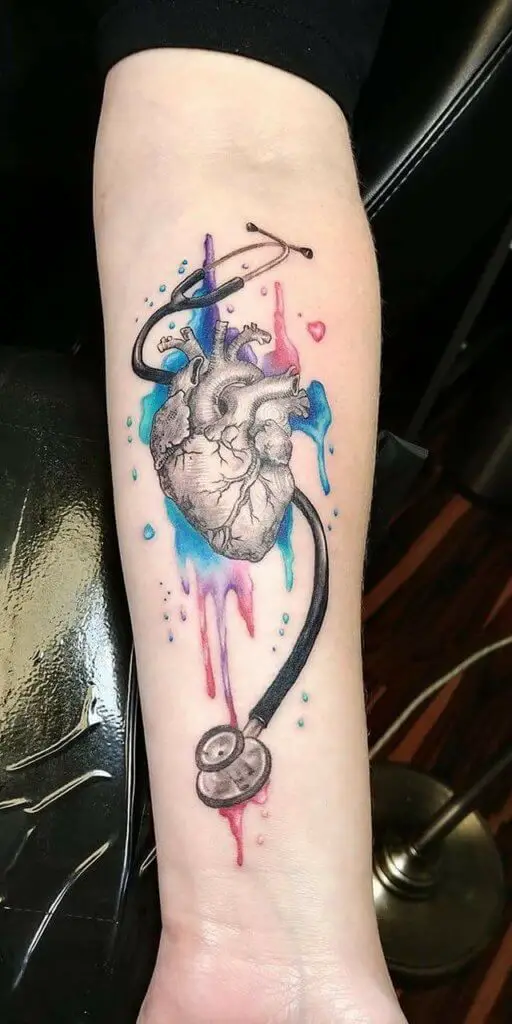 Source of pictures: http://Pinterest.com