Patriotic tattoos are the only design that is special to all body art lovers. After all, there is no better way to showcase your loyalty and commitment towards your nation than getting a patriotic symbol inked on your body. Besides, a patriotic symbol speaks a lot about a person's disposition and moral principles.
The great thing about these incredibly amazing tats is that they come in various styles and sizes and no matter where you choose to place them, they look breathtakingly gorgeous. However, most people get patriotic designs tattooed on their upper back, chest, biceps, wrist, and forearm.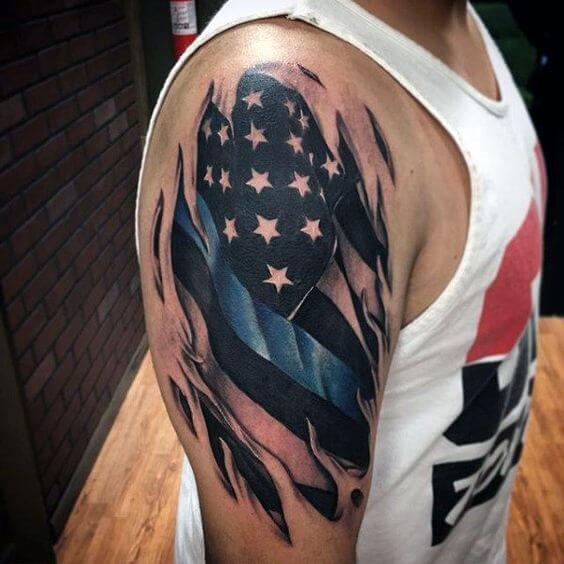 Another reason why patriotic tattoos art is so famous is that it's easy to incorporate various unique designs into it.
So you can customize these tats as per your preference and end up with something that oozes pride, patriotic sentiments, and loyalty. Not everyone can serve in the military, but surely you can do something to salute those who wear the color of your nation all year long.
So if you love your country and want to do something to make your forefathers proud, don't overthink, hit the tattoo parlor and get a design that speaks volumes about patriotism.
To help you out, we've come up with a roundup of the best patriotic tattoos that are sure to fill you with pride. Don't get surprised if your friends and colleagues also want to get the same tattoo after they see you sporting it. Now, without further ado, let's get to the roundup.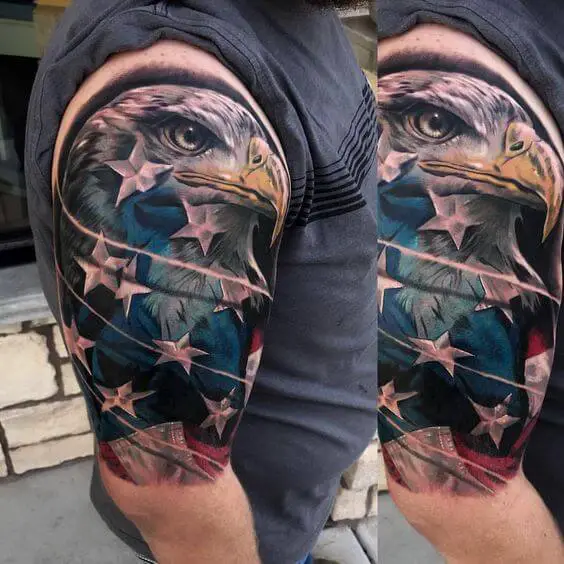 Flag tattoo
Nothing will reflect your love for your country quite like a Flag tattoo. No matter where you live, you can always get a flag design of your country engraved on your skin and show how much you respect the soldiers and their efforts to make the world a peaceful place to live in.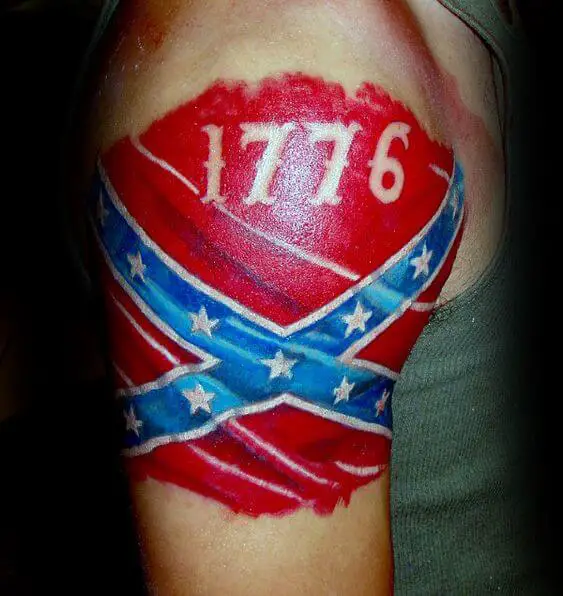 The Liberty bell tattoo
Liberty bell design makes for one of the best patriotic symbols of all times since it is a great way to cherish the day when the country's founders declared independence.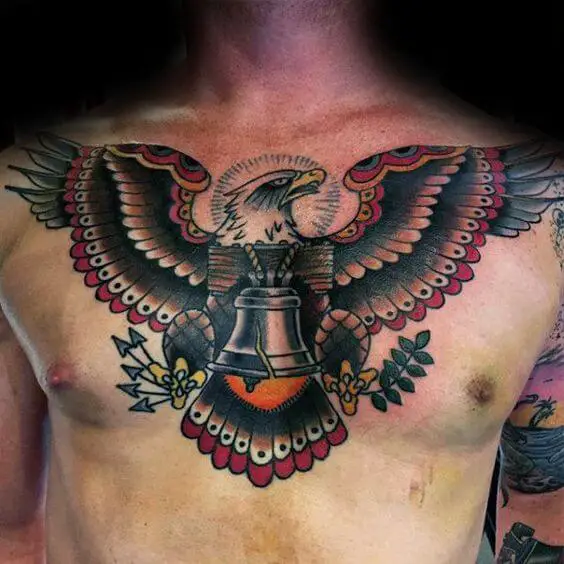 Soldier tattoo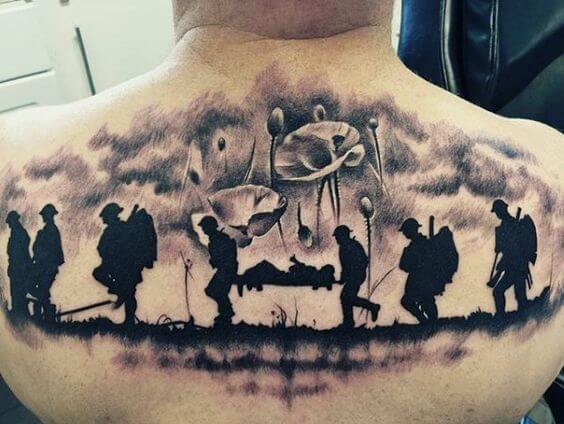 If you genuinely want to pay tribute to your founders, soldiers or a friend who lost his life while serving in the military, getting a tattoo with the face of a soldier or a veteran is the best-suited option. You can also show the soldier holding the gun for a terrific looking appearance of the design. This incredibly unique design makes for one of the most potent patriotic tattoos ever.
Eagle tattoo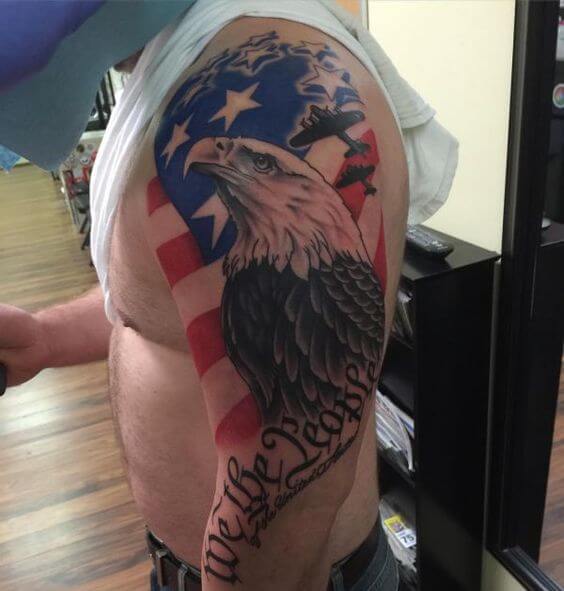 An Eagle bird is a potent symbol of patriotism due to its fiery and victorious nature; this is why a bold and ferocious Eagle along with a flapping or ripped country flag tattoo is a popular choice among tattoo lovers.
Army Tanker tattoo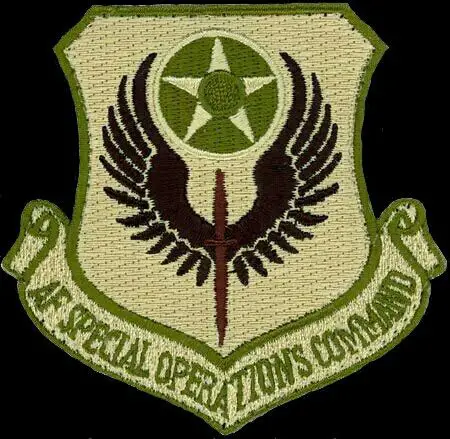 Get an army tanker tattoo engraved on your biceps or back to remember and salute the passion of all those fallen consorts who lost their lives while protecting our country so that we can live in peace.
The Final Note
Patriotic tattoos are one of the best ways to show your love and respect towards your nation. Besides, these tats look pleasant and add an X-factor to your personality.