What is the first thing that you notice about a person? Of course, it will be the face of a person. So, the look plays a crucial role in setting an impression for the observer. What if someone decides to adorn it with a tattoo? The idea stands out among many.
Face tattoos were a thing done by the prisoners. But the tattoo revolution of the current age brought many changes.
Face tattoos and full body tattoos are trendy right now. If you want to get a facial tattoo, then several artists will welcome you to get inked.
But a thing about these tattoos is that you need to calculate a lot. You will require a fantastic artist whom you will trust. Along with that our face has sensitive skin so the ink should be perfect. You should never choose a random design an instead want something that has a symbol for you. Celebrities have facial tattoos that have deep meanings. So, here we will suggest some options that go well with the face.
Face Tattoo designs along with their that one may choose
Barbed Wires
Barbed wire tattoos on the hairline of a person look great. They are a masterpiece that artists may create to portray the feelings of a person. However, one needs to know the face tattoo meanings before getting inked. Barbed wire near the hairline may stand for the Crown of Thorns that Jesus wore before his crucifixion. But a barbed wire may also symbolise someone who feels trapped or has been to jail.
Teardrop Tattoo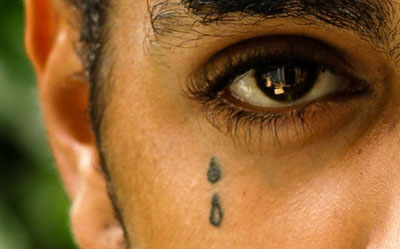 This tattoo is also quite common among prisoners. They may use it to signify the loss of a gang member or for their time in prison. But sometimes it also stands for a rape victim during incarceration. Sometimes family members do the teardrop tattoo to show solidarity for someone who is in jail. The artist Amy Winehouse did one for her husband, Blake Fielder-Civil.
Star Tattoo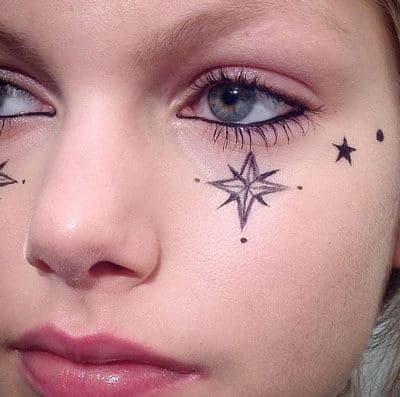 Star tattoos may hold an array of meaning as they are one of the common motifs used in for tattoos. You will see star tattoo on the front of the tattoo artist; Kat Von D. Stars stand for anything from hope to the dream of exploration to symbolise a special moment. People often choose between average stars, nautical stars, shooting stars, etc. to provide a special meaning to the tattoo. They need to select the perfect location on the face.
Other good option: Hot Neck Tattoos ideas for this year
Tribal Tattoos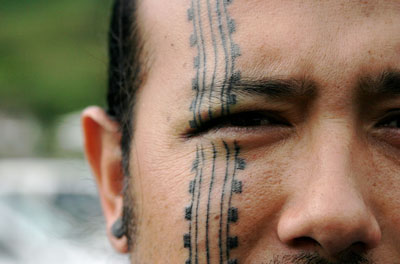 The tradition of tattooing mainly comes from tribal and native people. They adorned their faces in symbols of their home place. A person can do this by choosing a common symbol that they connect with. For this, they will need to do a lot of research before settling on something that they will want.
So, here are some of the different categories of face tattoos that one may choose from. Face tattoos are very dynamic, and it depends on the person. The expression will come out to the whole world, so it needs to become as significant as possible.
Gallery of face tattoos ideas