The festive season is upon us, and Halloween tattoos have taken the internet by storm. From Dracula to pumpkins to Catwoman, these tattoos are an absolute must-haves to celebrate the spookiest time of the year. After all, what better way to showcase your ghoulishly and wicked side than getting your favorite characters inked on your body and celebrate Halloween all year round. Consider this holiday a chance to bring out your inner sinister with permanent body art. There are endless designs to choose from and therefore to help you express your love for Halloween tattoos, we've come up with the best ink ideas.
Classic Black Cat Halloween Tattoos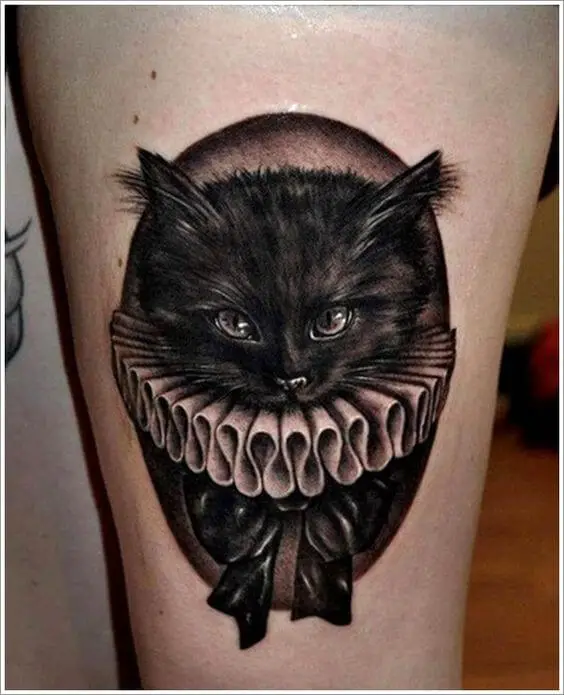 Ladies and gentlemen: a potent symbol of darkness and dead spirits! A creepy black cat jumping out of a burning pumpkin is sure to scare the shit out of people. If this is too basic for you, try adding few bats and spiderweb in the design to give arachnophobia to your friends.
Haunting Graveyard tat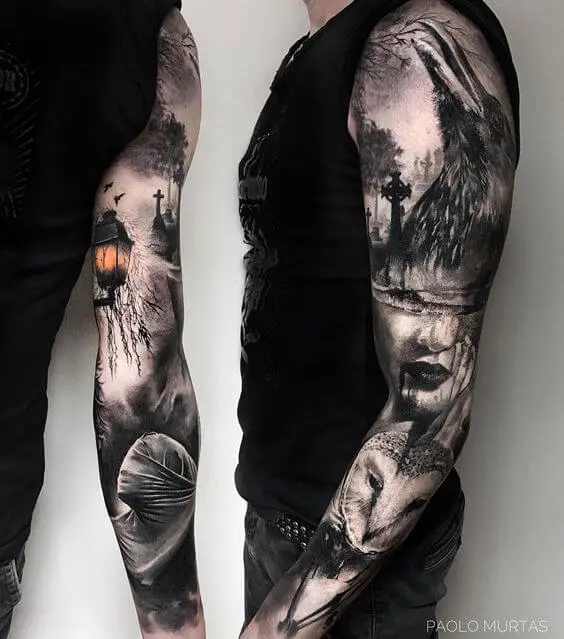 A gruesome graveyard with equally macabre pumpkins, tree, and a full moon is sure to attract a lot of attention. This tattoo looks very realistic and is especially popular among girls. After all, why should boys have all the fun!
Everyday is Halloween tat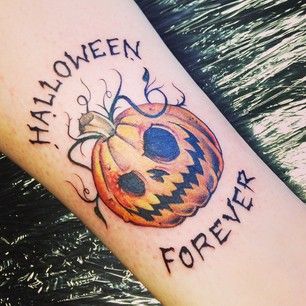 Since you are going to get a body art that is indelible, getting an "Every day is Halloween tattoo" is the best way to embrace your mysterious side for many years to come. Combine the tattoo with bats, spiders, and a skull to match the spirit of the Halloween.
Crept Keeper tat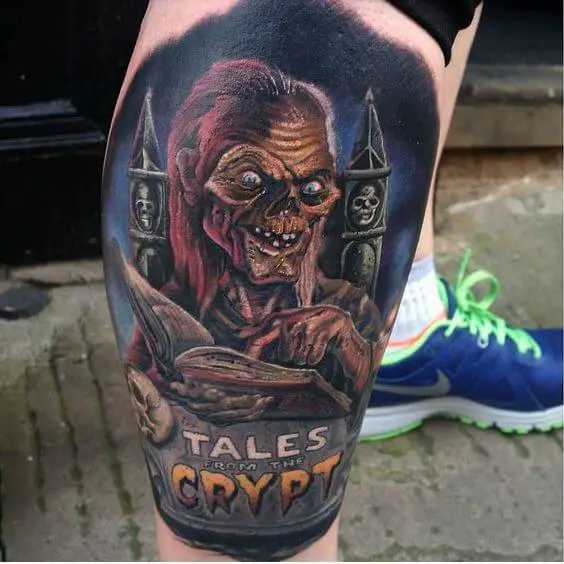 If you're a 90s kid, nothing could ever horrify you quite like the Crept keeper from the famous fictional show " Tales from the crept." This super stylish tattoo of a horror icon is one of our most favorite Halloween tattoos to kick off the festival season.
Chucky and his bride tat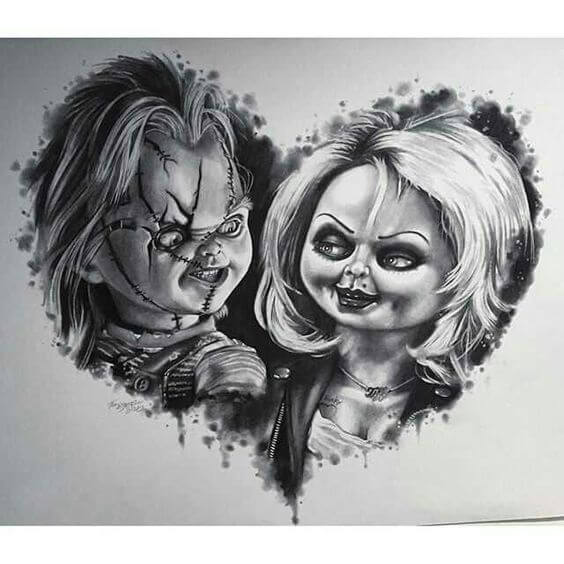 This puppet Chucky is a killer doll that you won't ever want to play with, or you'll repent it. Twist this classic character by adding his equally brutal wife, Tiffany, to the design. These two characters are the face of horror for many people and getting them inked on your body is the best way to idolize your favorite horror characters.
The spooky Clown tat
Nothing spells horror quite like the killer clown. Whether it's a girl clown or vampire clown or the Evil Wendy, the not so holy smile of the clown is sure to give you the chills.
Flying Witch tat
This is one of the most loved Halloween tattoos, and we're not surprised. After all, we all are aware of the cruel intentions of a witch. The realism of this design is so incredible that will leave people especially children horrified.
Final Note
Halloween is not just a seasonal holiday, but it's the only time of the year when you are allowed to accept candies from strangers and dress up like the Bride of Chucky or Frankenstein monster. So, make the most of the festivities by getting the scariest tattoo out there that is sure to make you stand out on the Halloween night. This season stay spooky, stay paranormal!
Source of images: https://www.pinterest.com/wickedsunny1/