As much as we love spiderman tats, there is no denying how evil spirited designs like Venom tattoos still manage to steal the show in the end. For those who don't know, Venom is a fictional Marvel character who appeared in the Spiderman series. He is known for his evil, cunning, and cruel personality. I love spiderman, but if you ask me to choose between the two characters, I can't help but settle for the sinister Venom any day. For the same reason, Venom tattoos have become very popular among tattoo lovers.
Because of the swishing tongue of the Venom, these tats make for marvelous pieces of body art and your artist can add so much to these designs by customizing it as per your body type so that the lashing tongue flow seamlessly as your body.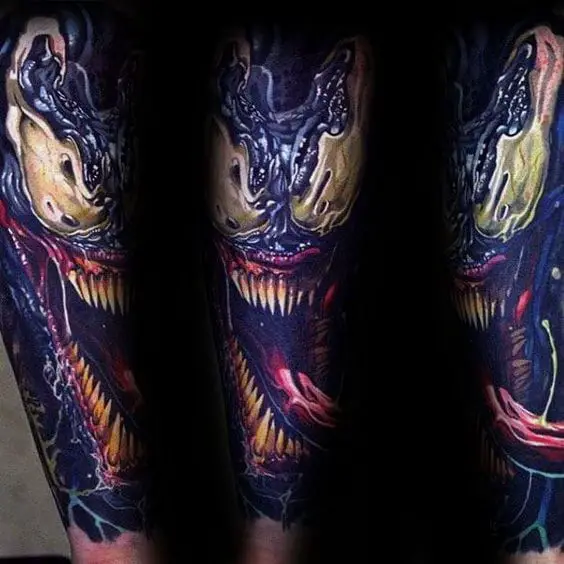 Where to place different Venom tattoo designs?
Venom tattoos are famous mostly among men. You can get the face of the Venom with his tongue lashing out inked on your back or shoulder. Ask the artist to add the green goo flowing out of his mouth to make the tattoo look even more terrific.
A Venom symbol would also look super cool on your hands, bicep or forearm.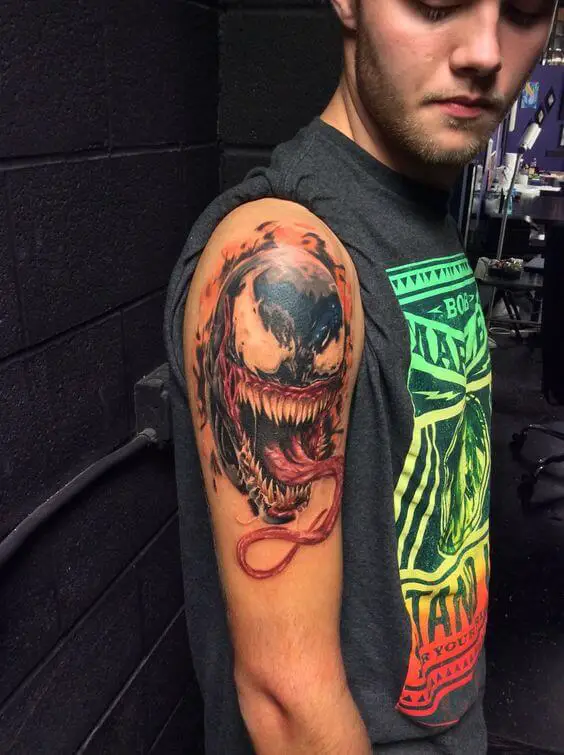 However, you'll need to give extra attention to a hand tattoo since hands are more prone to dryness and irritation. Your artist might also get creative with the Symbiote suit and fabricate Spiderman exploding out of it.
The swash of the black slime will perfectly flow no matter which part of your body you choose to get it inked. You can also experiment by getting a Venom slime tattoo around your calves. Simply put, because of the unusual shape of the Venom, a professional tattoo artist can effortlessly include it into your skin, making for a perfect design.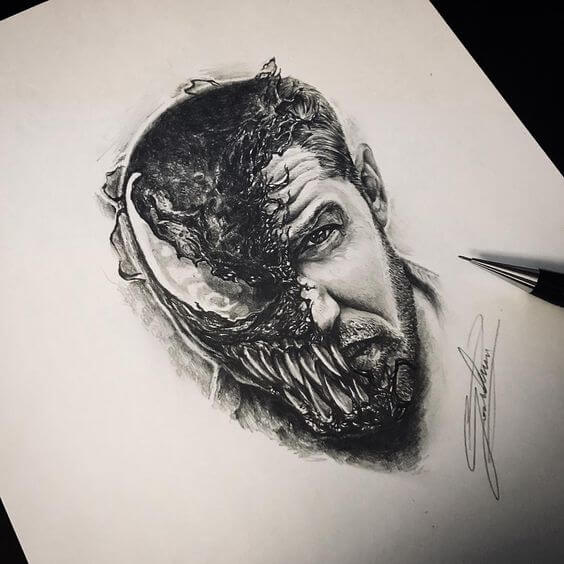 Things to consider before getting a Venom tattoo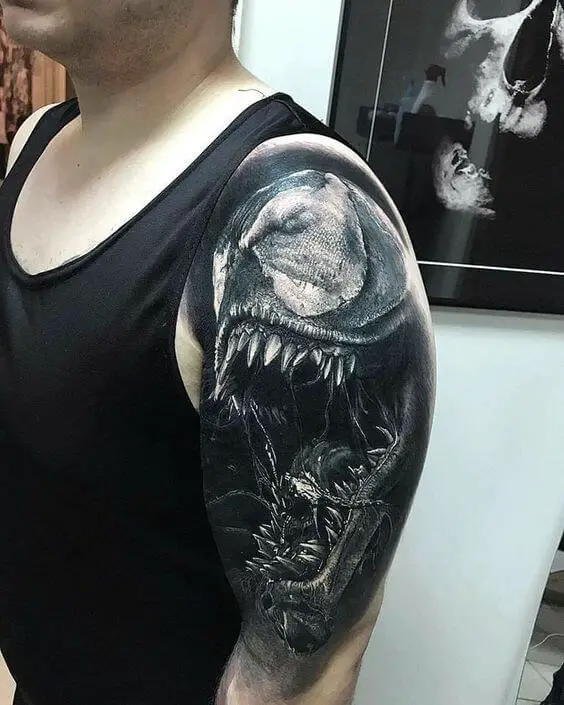 There are certain things that you might want to consider before getting a Venom tattoo inked on the visible parts of your body. The extra-loud design of a Venom might not go well with your workplace' culture.
The last thing you'd want is to get a Venom black goo tattoo around your forearm only to get it removed later. That's is why choose the tattoo placement very carefully. If you work in a formal environment, get the symbol inked either on your back, chest, calves or thighs.
However, if you have a fun or freelance kind of job, you sure can experiment and get the design placed wherever you feel like. So make a wise decision considering every aspect. After all, prevention is better than cure.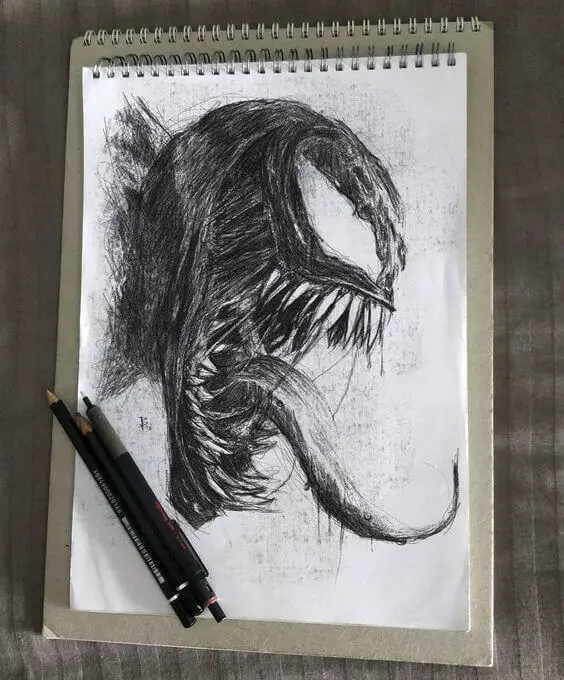 The Bottom Line
If you're a real Spiderman movie or comic fan, you sure are crazy for the Venom. After all, what better way to showcase your love towards your favourite Marvel anti-hero than getting a Venom tattoo inked on your body. It is also one of the best ways to bring out your inner sinister and evil side to let the world know who they are dealing with.
Gallery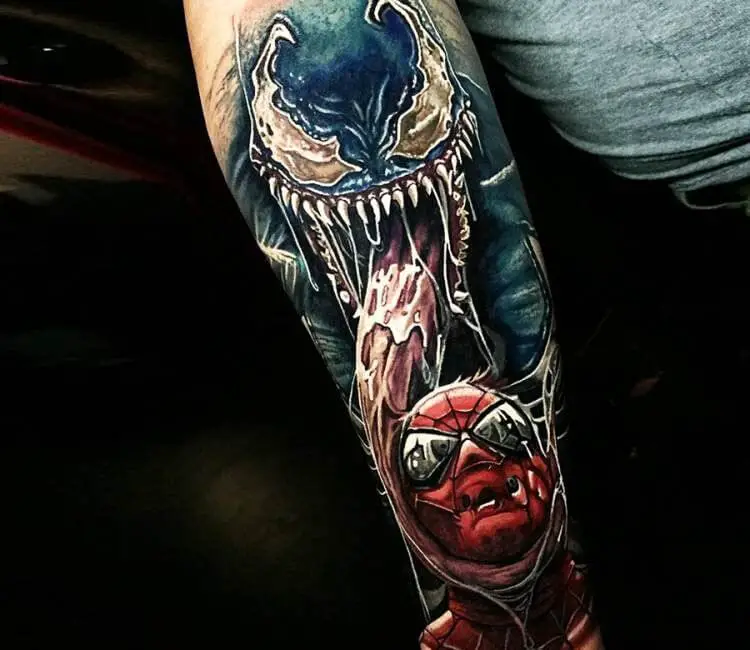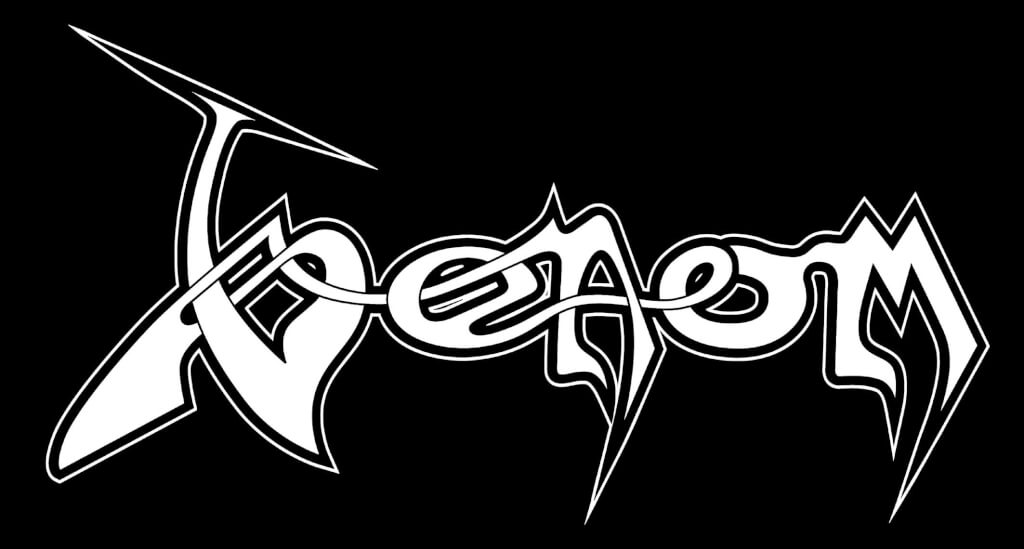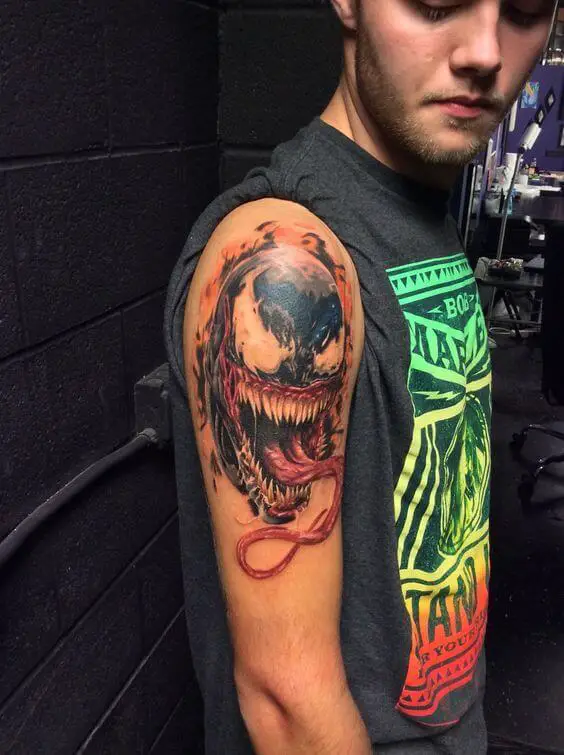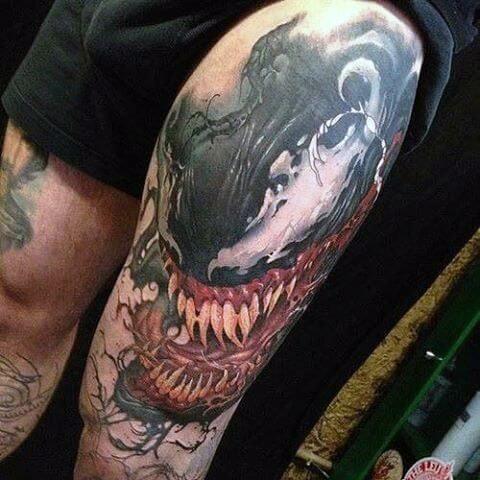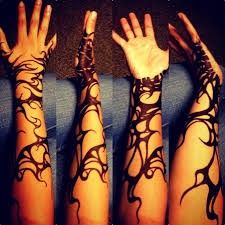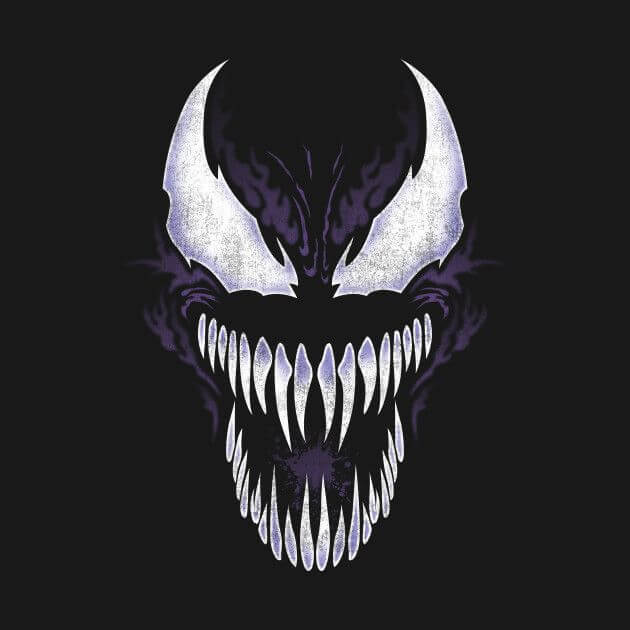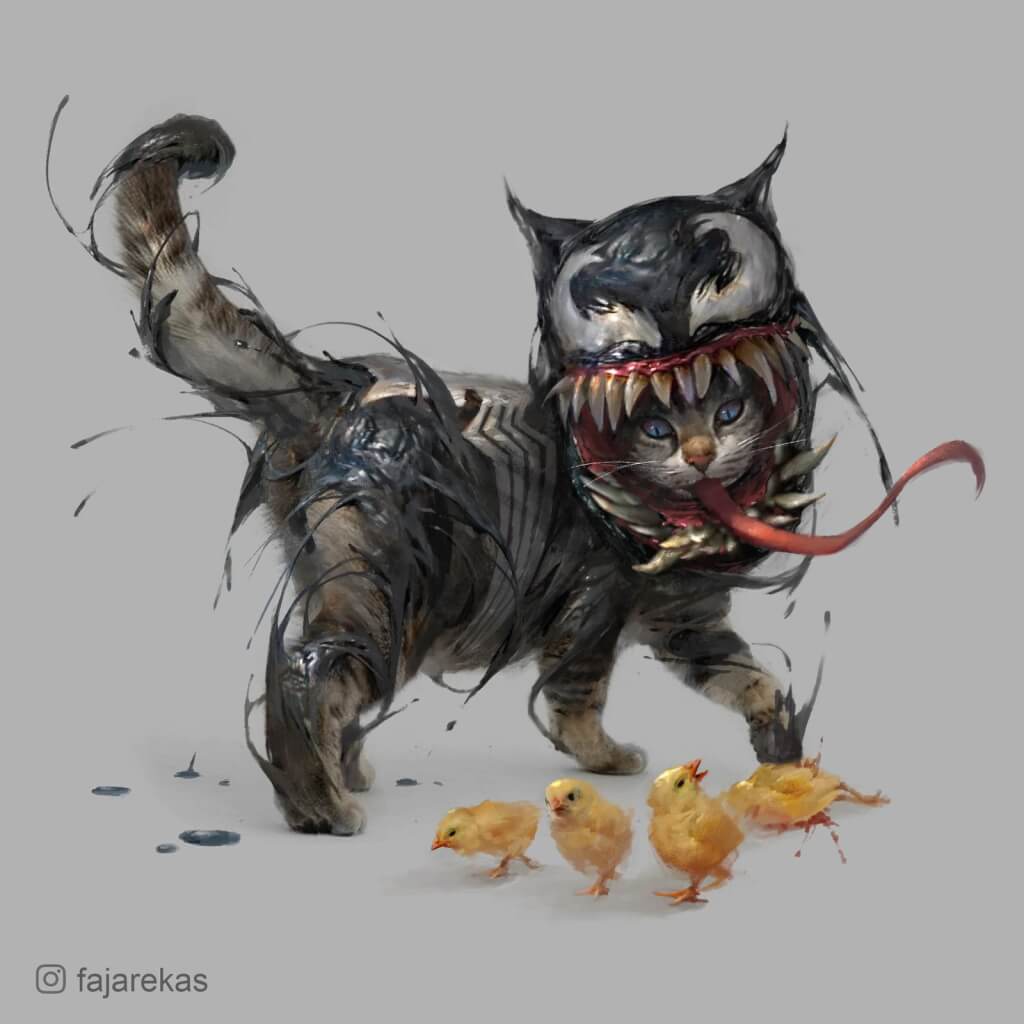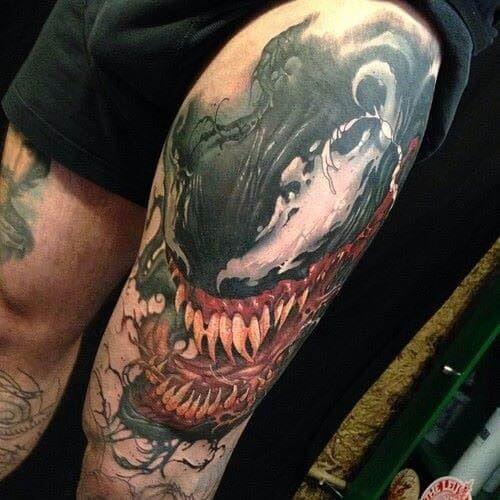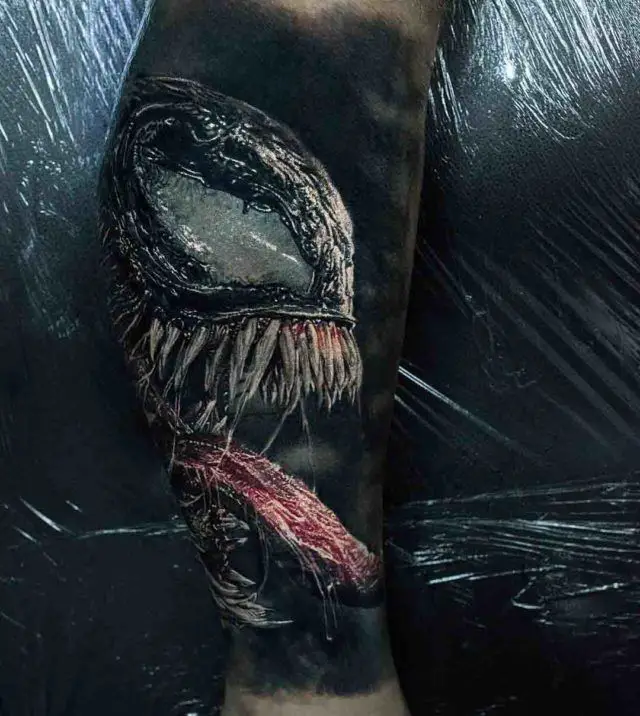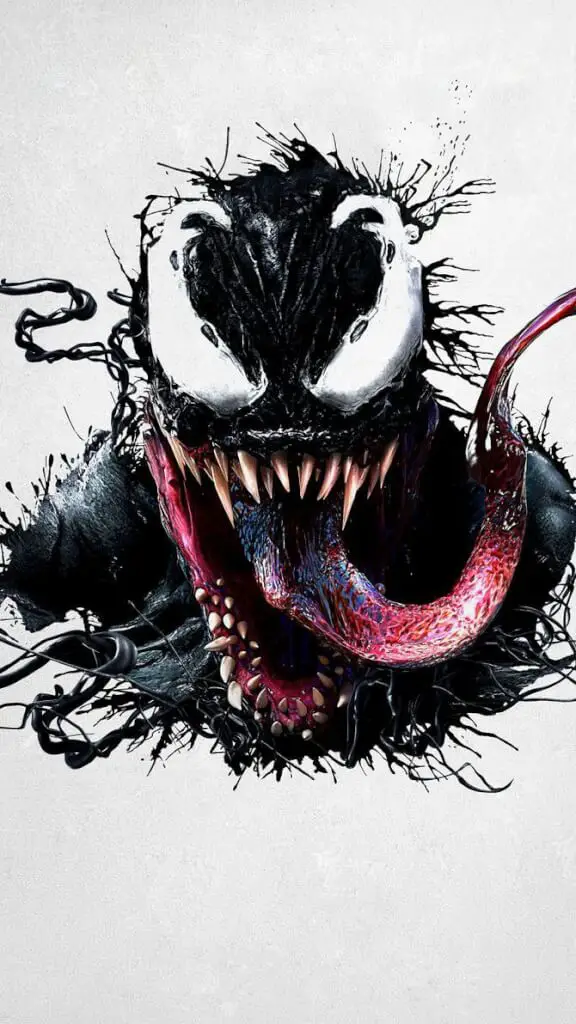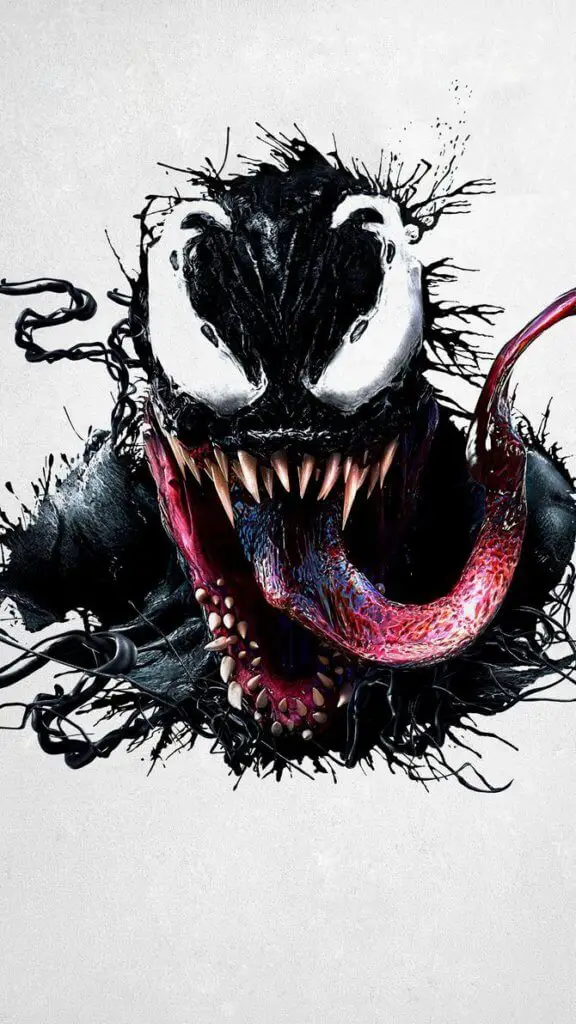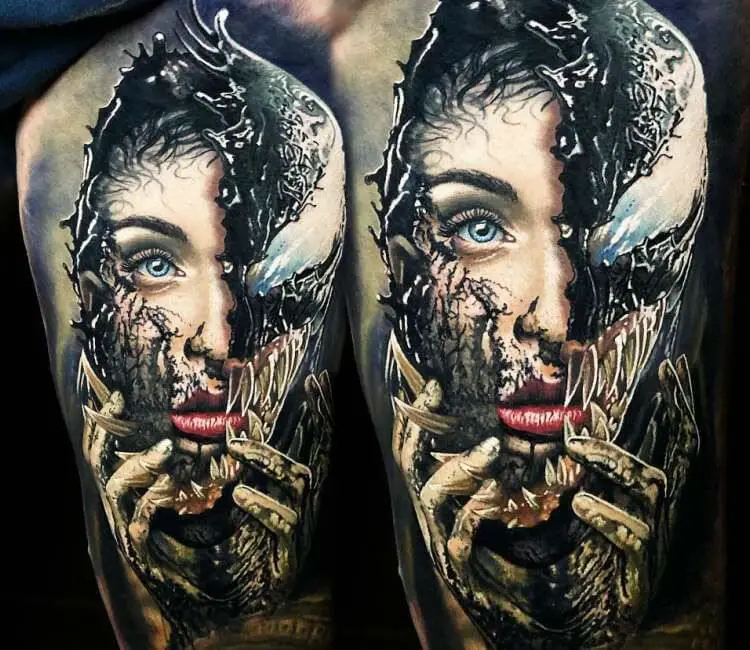 Images source: https://www.pinterest.com/pin/719590846687373462/