An underboob tattoo is not just unique, but it's also the sexiest body art ever. The best thing about these tattoos is that they are appealing to the viewer more than the wearer. So, ladies, this is your chance to showcase your badass side and celebrate your gorgeous boobs by getting this art form engraved on your skin. There is a wide array of designs to choose from tribal patterns to black- gray figures to watercolor inscriptions and no matter which one you want, they all look exceptionally tempting to the men out there.
To help you out, we've rounded up the best underboob tattoo ideas that will make your mister fall in love with you all over again.
Scroll down and enjoy!
Flowers Underboob tattoo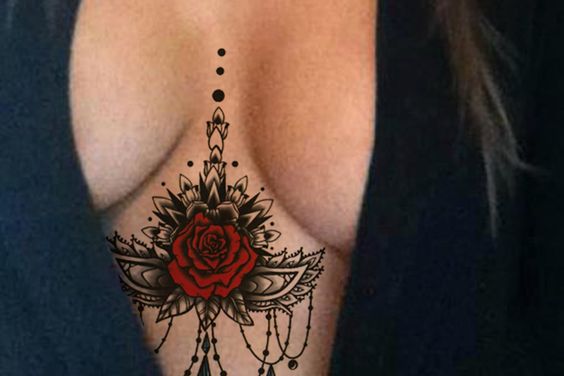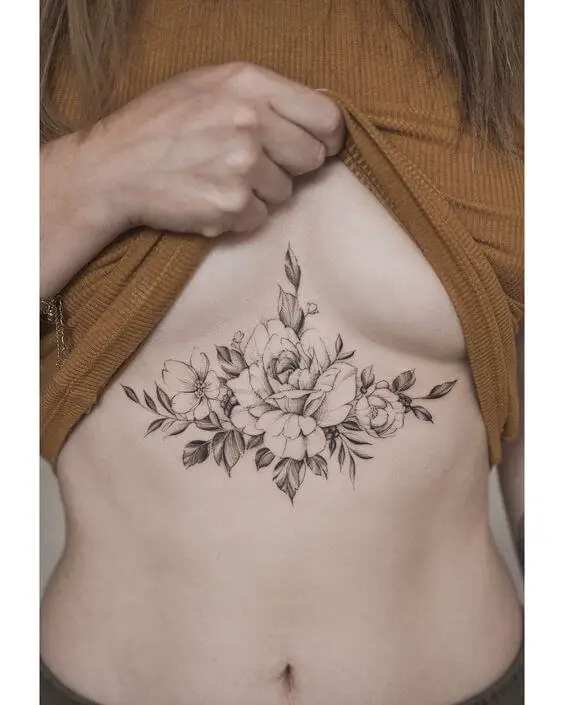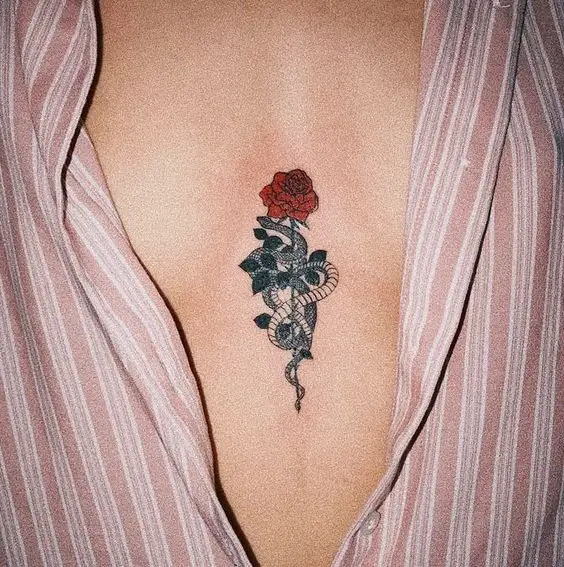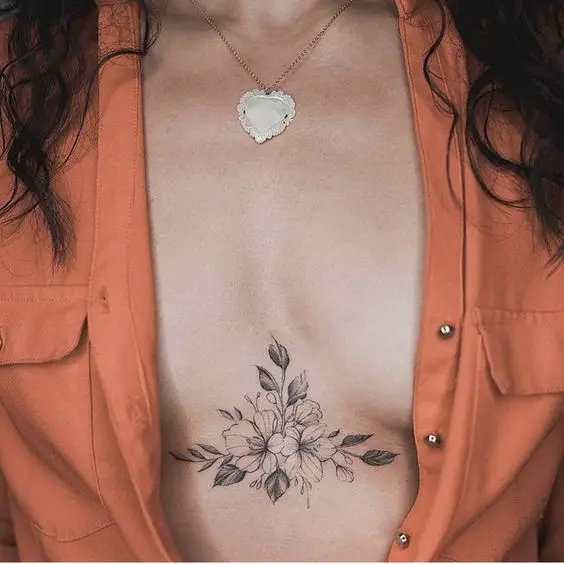 Floral patterns always top the underboob tattoo ratings- they are too hot to resist! These dainty flowers are a sure shot formula to enhance the beauty of your boobs and transform your body into an ink masterpiece. Be it a pretty little rose accompanied by chandeliers or a necklace-shaped sunflower; these floral designs will bring out the bombshell in you.
Butterfly Underboob tattoo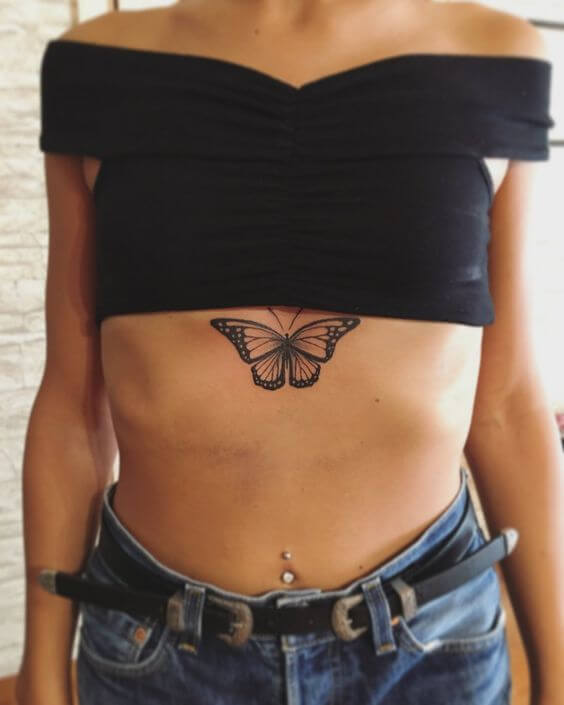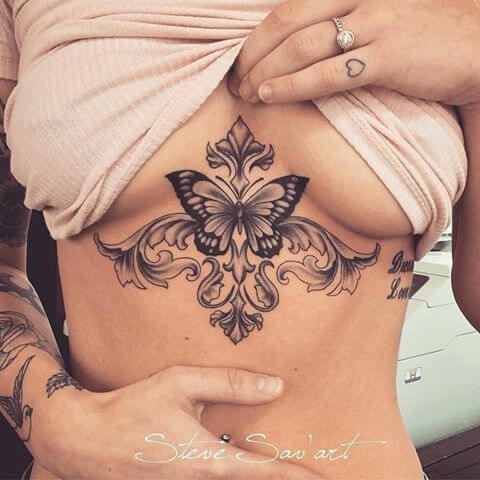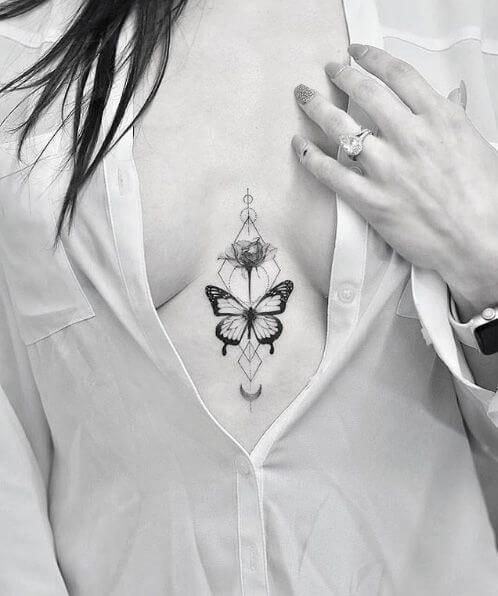 A butterfly is a potent symbol of feminity and what better way to cherish your womanhood than getting a tattoo that emphasizes your boldness, self-confidence and most importantly boobs. You can also combine the butterfly design with a half moon to give it a ridiculously cool appearance.
Mermaid Breast Tattoo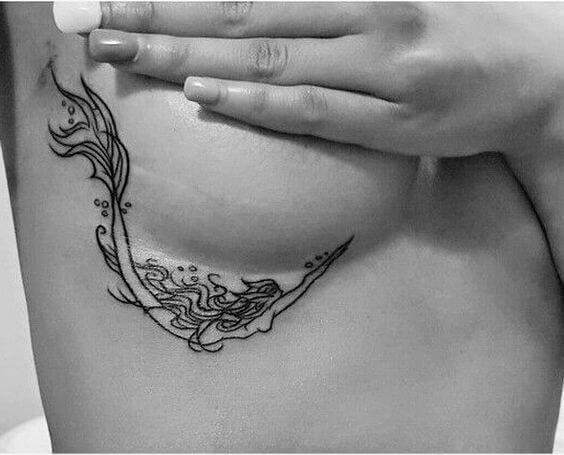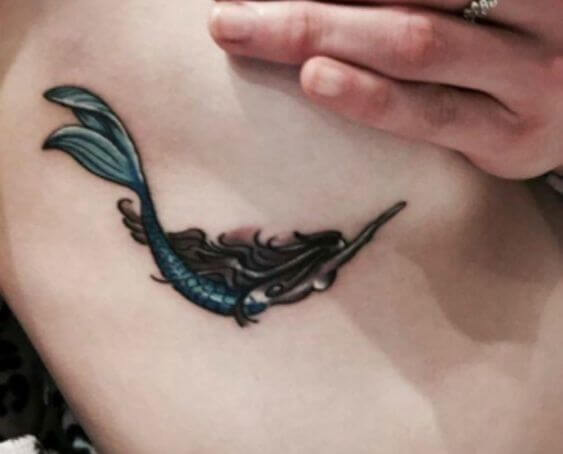 The mermaid tattoo is beautiful, wild and mysterious and underboob is the best body part to place this fascinating design. If you think mermaids as cute, friendly and girly then think again- they are the evil seductresses that can turn your world upside down. Consider this as an opportunity to make your partner aware of your hot side.
Mandala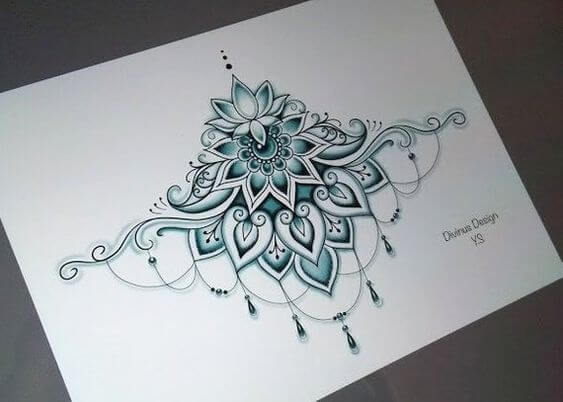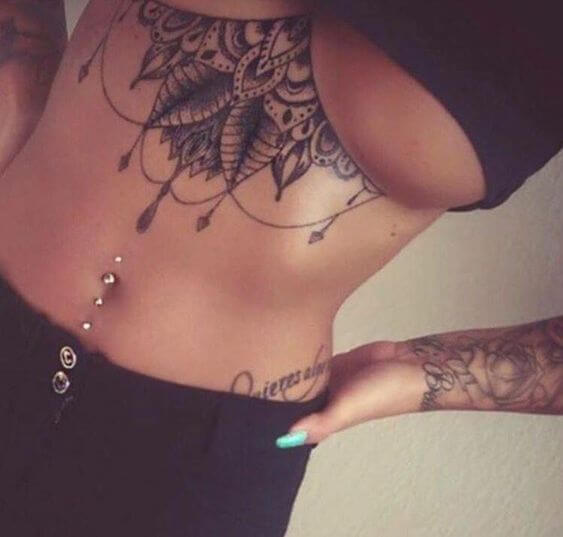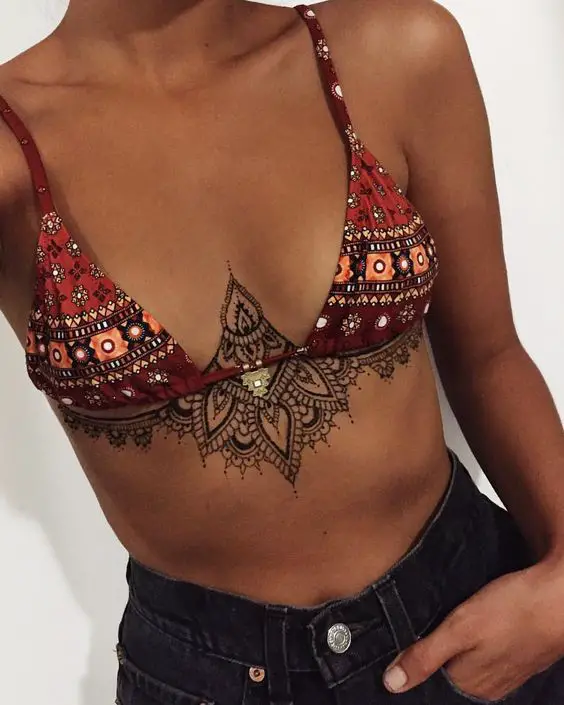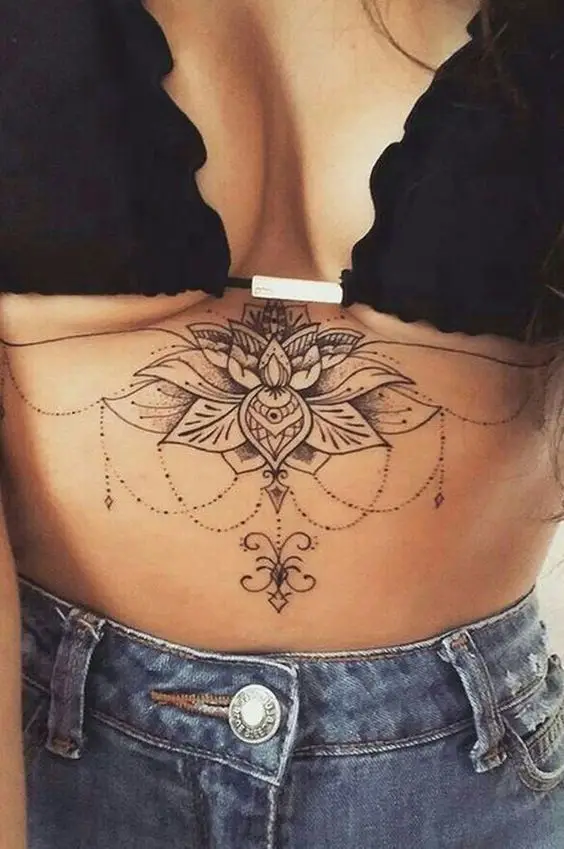 Enhance your midriff by getting a mandala tattoo inked. The bold mandala patterns will surely win your man's heart and don't be too surprised if they fall head over heels in love with your curves. Besides, there are a lot of symbolic and spiritual meanings associated with these designs which are super fun to discover.
Egyptian Goddess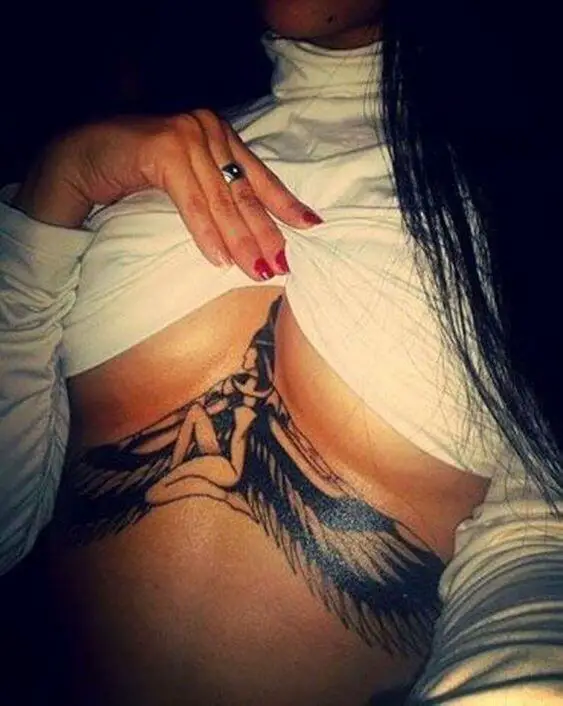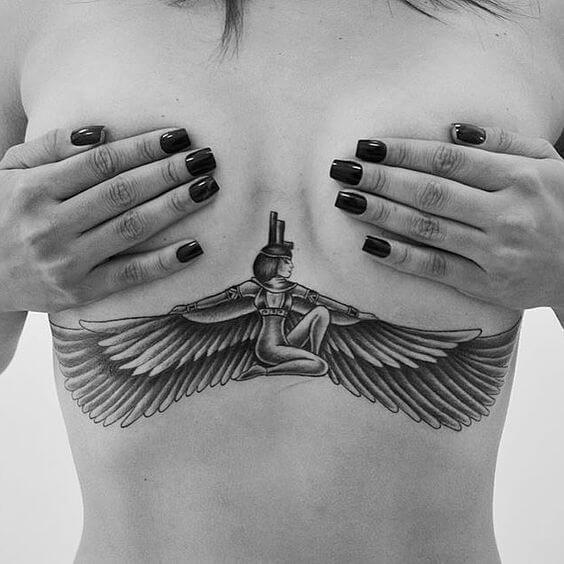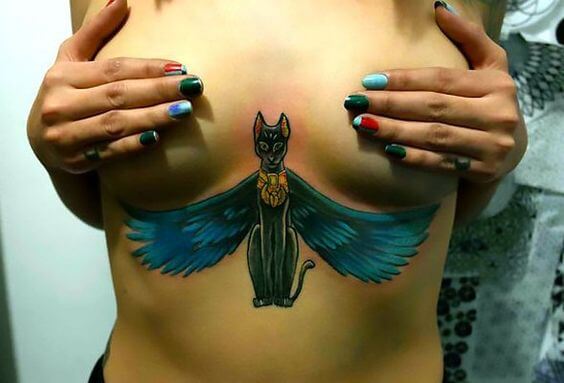 Don't forget to embrace your strength in an attempt to woo your partner. A tattoo that has Isis, the ferocious and untamed Egyptian goddess is a must-have. She is the strongest and wildest of all gods so getting this underboob tattoo design is an incredible idea to give yourself a personal reminder of self-love. Besides Egyptian mythology is an exciting and captivating subject with each tattoo having a distinct meaning that is sure to leave you inspired.
Final Note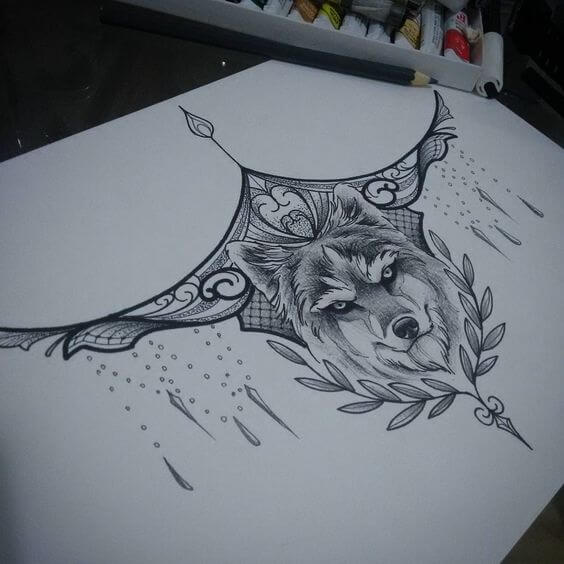 So there you have it, the sexiest underboob tattoo ideas to melt your man's heart and make other boys wish if they could touch it once. Celebrate feminism with this unique body art form and feel like an irresistible diva that you know you are. The pain of getting a tattoo under your delicate breasts might seem overwhelming but believe us when we say- It's worth the pain!
Source of images: https://www.pinterest.com/