Getting inked is a significant milestone in your life, and when you take that decision, each time, you have to think very carefully about the kind of tattoo that you want. Having a tattoo entails that you will get through a lot of pain and soreness afterward which has to make the symbol worth all of that. Now, you have a place that you love – it may be home, or it may be that small island on the far corner of the Earth where you enjoyed spending your summer vacation in. What better way to pay tribute to paradise but to get it tattooed on your body? But you have to think about the designs of a coordinates tattoo before you go ahead and mark yourself.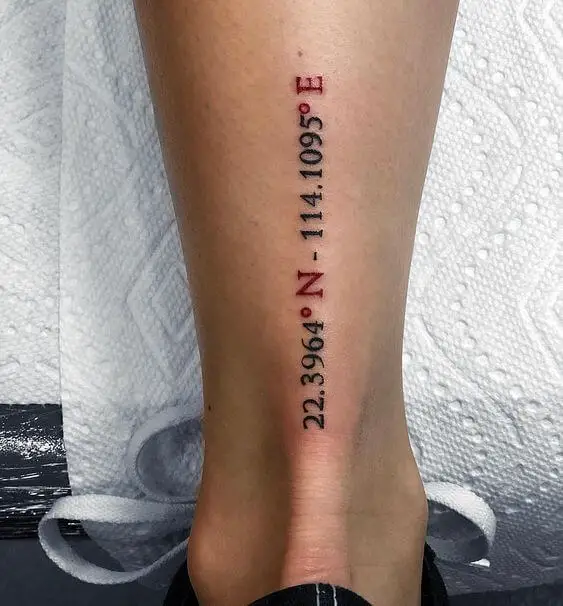 This article will help you with the 15 most excellent ideas regarding coordinates tattoos.
An elbow coordinates tattoo with a flair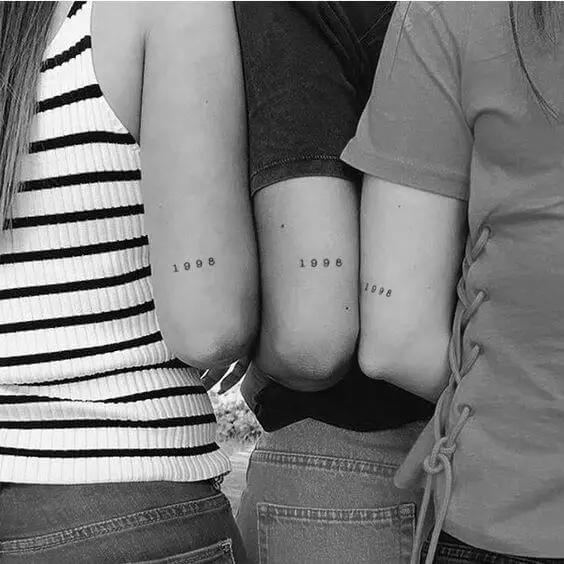 This coordinate tattoo would be placed in the back of your arms, just above your elbows. This makes it easy for you – flaunt it if you feel bold or dress it down if you want. The design would go something like having a significant date mashed in between the coordinates. That way you can include two special memories in one sitting – a memorable time and the coordinates.
Girls read this: Why small butterfly tattoos the best in today's time
Make your hip seductive with a fancy swirl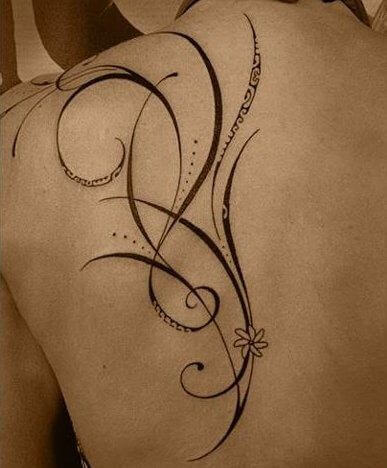 This is especially recommended for ladies. Bones are one of the most alluring parts in a girl, what with guys not being able to take off their eyes from the sway of your hips. Make it even more exciting by getting inked right along with your hips. Do not get the tattoo in Times New Roman or equally boring fonts like that – instead, make it a swirly kind like Purisa or Chancery. Make sure not to make the font size too big, or it will look too engulfing. An optimum size with the fancy handwriting always acts as a good icebreaker in conversations.
A good read as well: Here are top 10 ideas for embossing an infinity tattoo
Point to a home on the arch of your foot
The arch of your foot is a fantastic place to get inked, especially for a coordinates tattoo. This tattoo can have a standard font or something very similar to FreeSerif or Times New Roman. The font size will not be too big since the arch does not allow much space for the designer to work with. Underneath the coordinates will be a simple arrow pointing out to the unknown, i.e., the head of the shaft towards your toes. This makes for an elegant design and yet not pretentious.
The latitudes and longitudes along your straight spine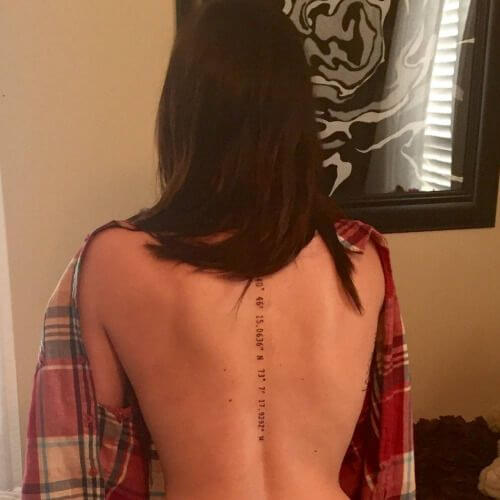 This tattoo is a great symbol – just like your body could not stand up straight without your spine, you would not be who you are if not for your home. Commemorate your home by a simple coordinates tattoo – nothing fancy. It would be just like your home coordinates typed out in your skin.
Be sure you are not of them: Ink that Stinks: Bad Tattoo Ideas
Inner wrist coordinate tattoos
This is an activity that could be done by you and our girl squad. Perhaps you want to remember that special vacation that you took with your girl pals in that Greek island or the last vacation with your team before all of you had to separate. Get yourself and your buddies inked with the coordinates of the place that you went to in your inner arm. The designs could be so many, but you could make an infinite loop with the coordinates and the initials of you and your gal pals included in the circuit. That way, you will always have your girls and your young selves in your memories forever.
Ankle coordinate tattoos for that particular trip in the mountains
For nature and mountain lovers, there will always be a place where they will find they are most comfortable in. Whatever that place be, if it gives you a sense of peace, you deserve to remember the coordinates which made you feel safe even with mountains and the darkness towering all over you with the sunset. You could preserve that place in ink by getting a coordinate tattoo of that place on your ankle. A creative design for conserving these coordinates is by placing the coordinates on the curve of a small hill outline on your ankle.
Keep your world at your fingertips
This is another fantastic design of a coordinates tattoo. You can keep your world in your fingertips with the symbol in the inside of your fingers. It could be very similar to the arch tattoo.
The design could be an arrow, and your coordinates could be nestled right on top of the arrow line. Every time you look at the tattoo, you can be reminded that you have a place to go to where you belong.
Other good tattoo ideas for womens: Sexy Feminine Ankle Tattoos – Flaunting Your Ankle Tat
Carry the world on your shoulders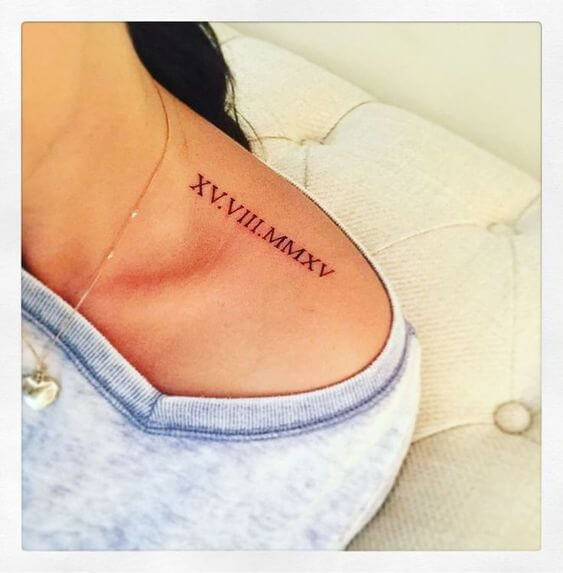 The shoulder line is one of the most seductive curves in any human body. This type of coordinates tattoo would be etched right along with your shoulder. To enhance the design, you could also design an image of the world beside the coordinates. Another variation of this design that you could try is planning the coordinates inside the world map. Apart from the fact that an elegant tattoo in the Lucinda handwriting would look gorgeous as you show off your shoulders in the summer, the feeling of carrying the world on your shoulders and yet looking so confident in your skin is another feeling altogether.
Unisex good tattoos are also Enlisting the best Ideas for Buddhist Tattoos
Let`s see a big gallery with coordinates tattoos ideas now! 🙂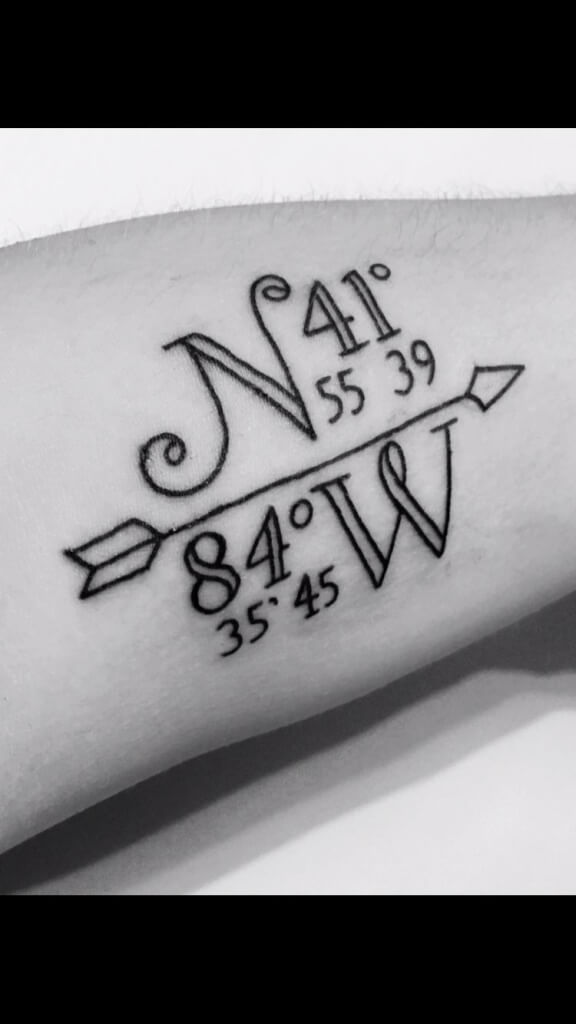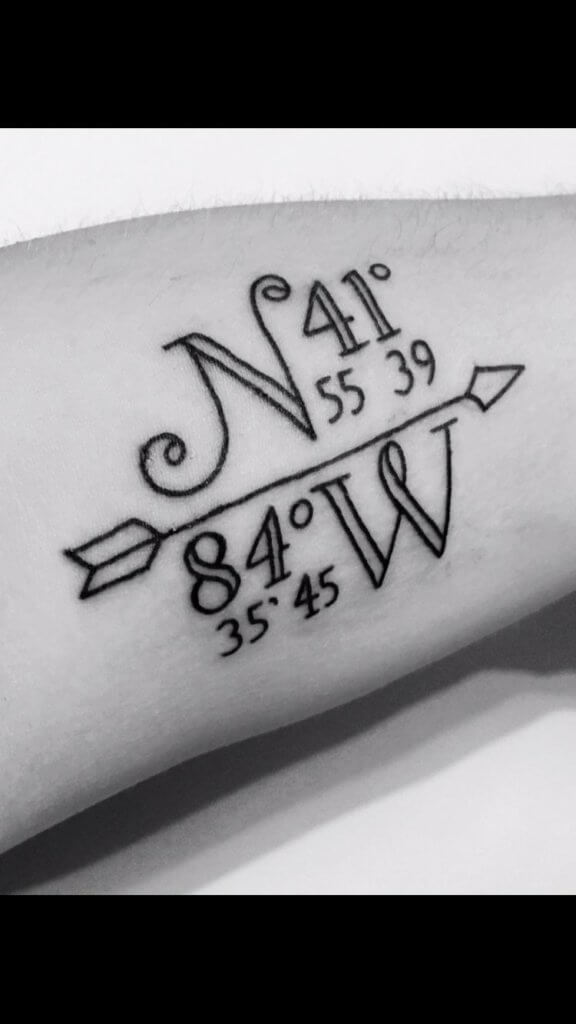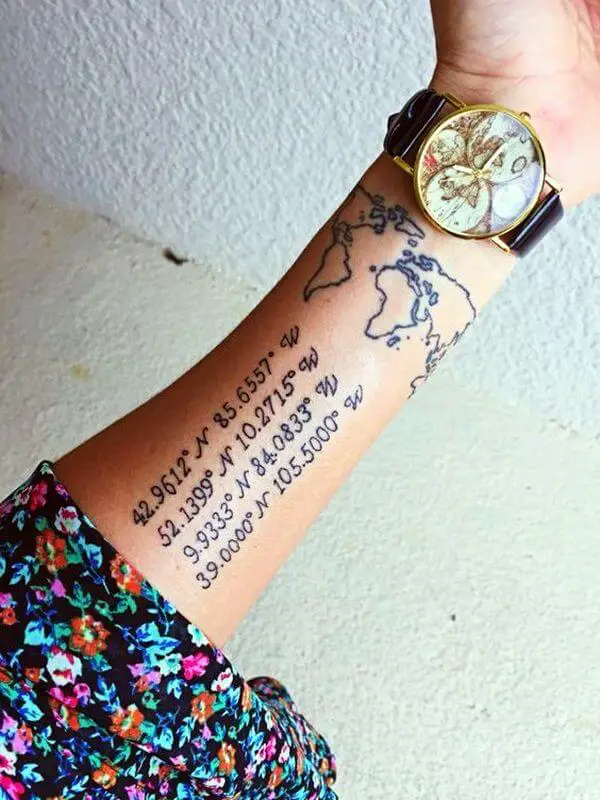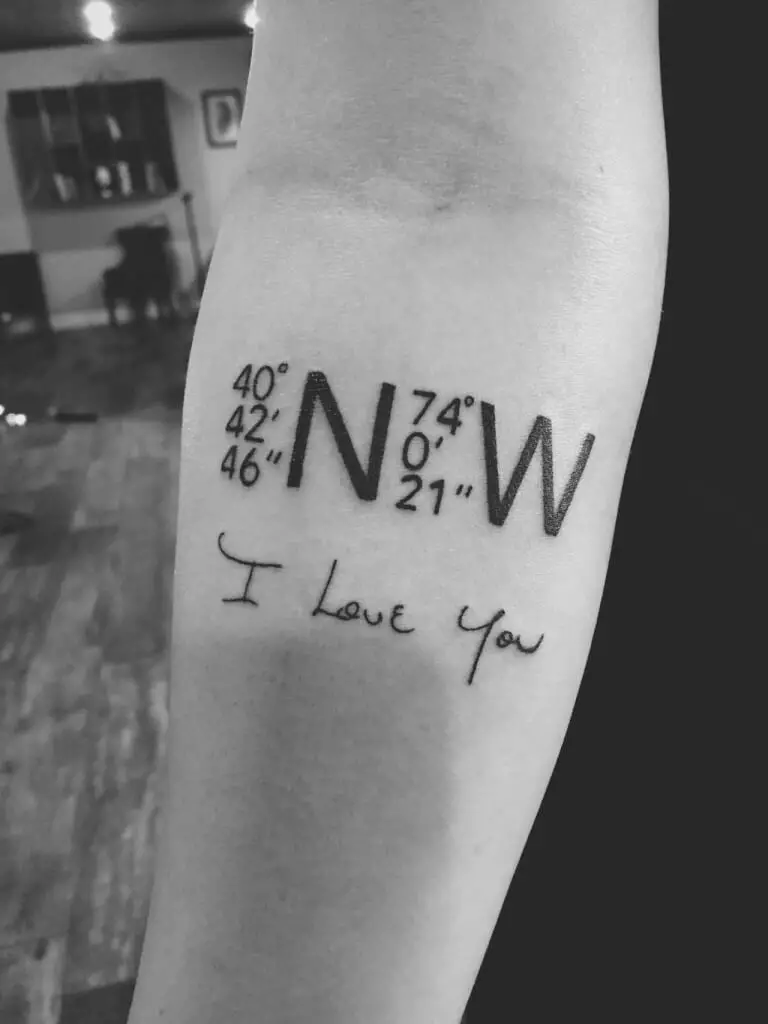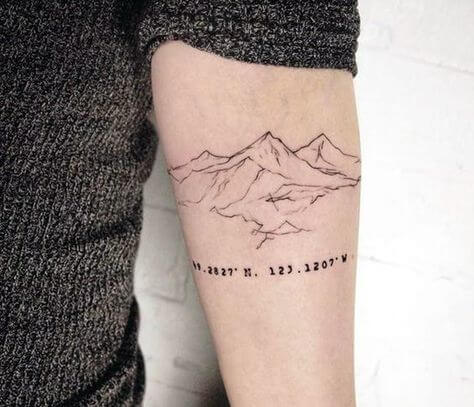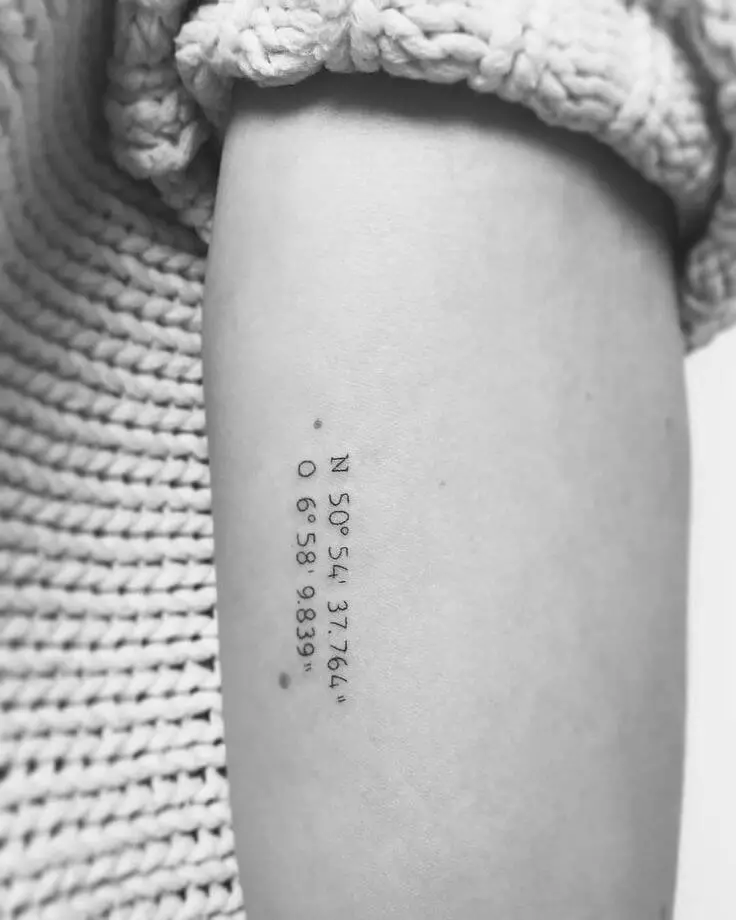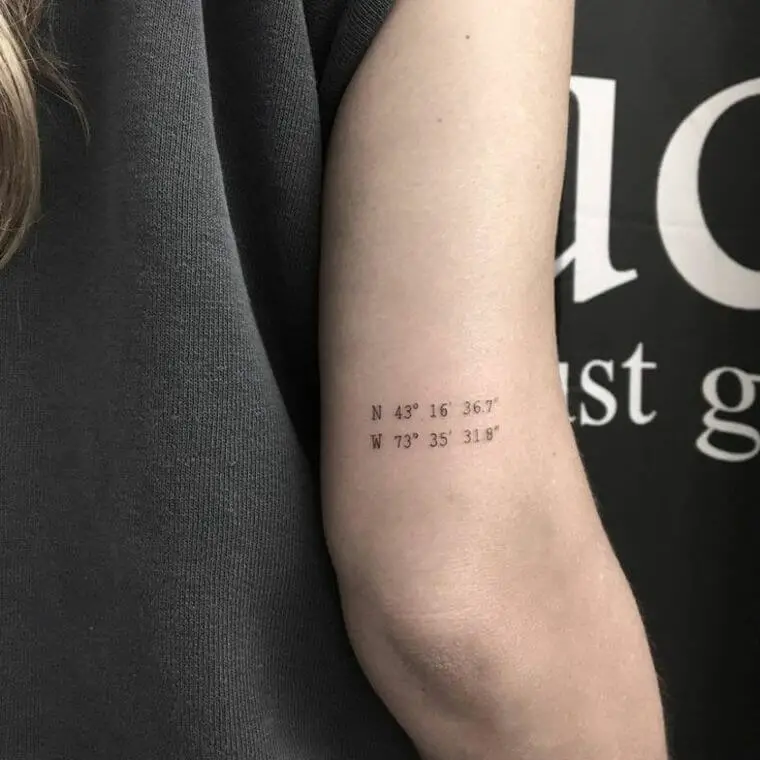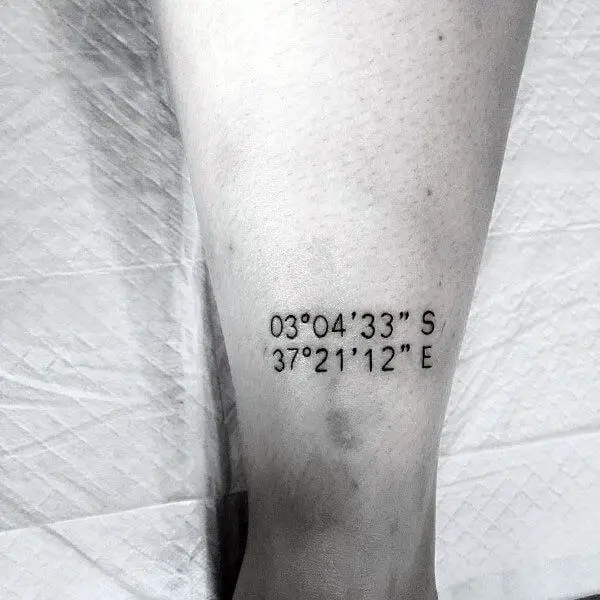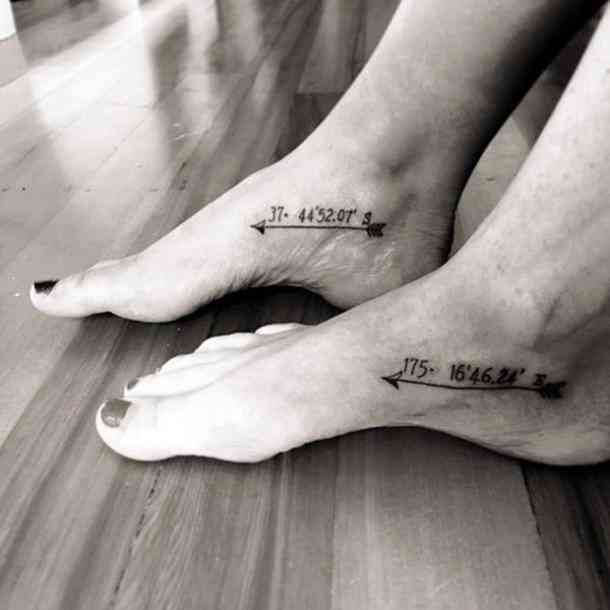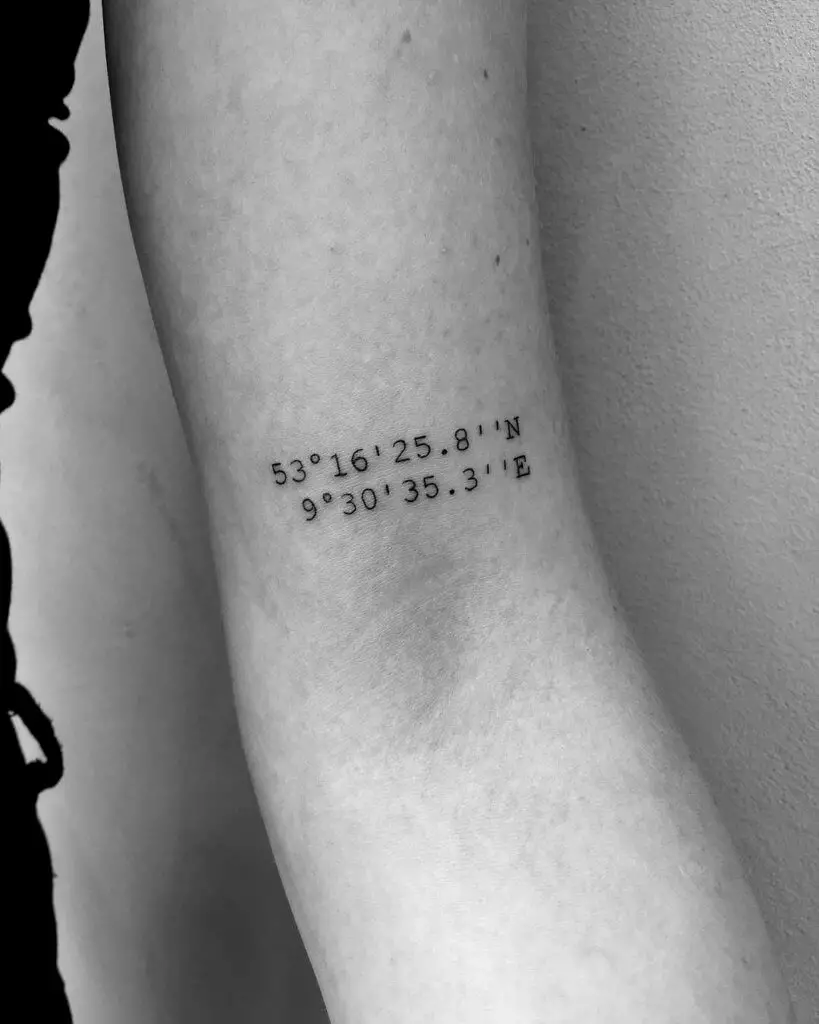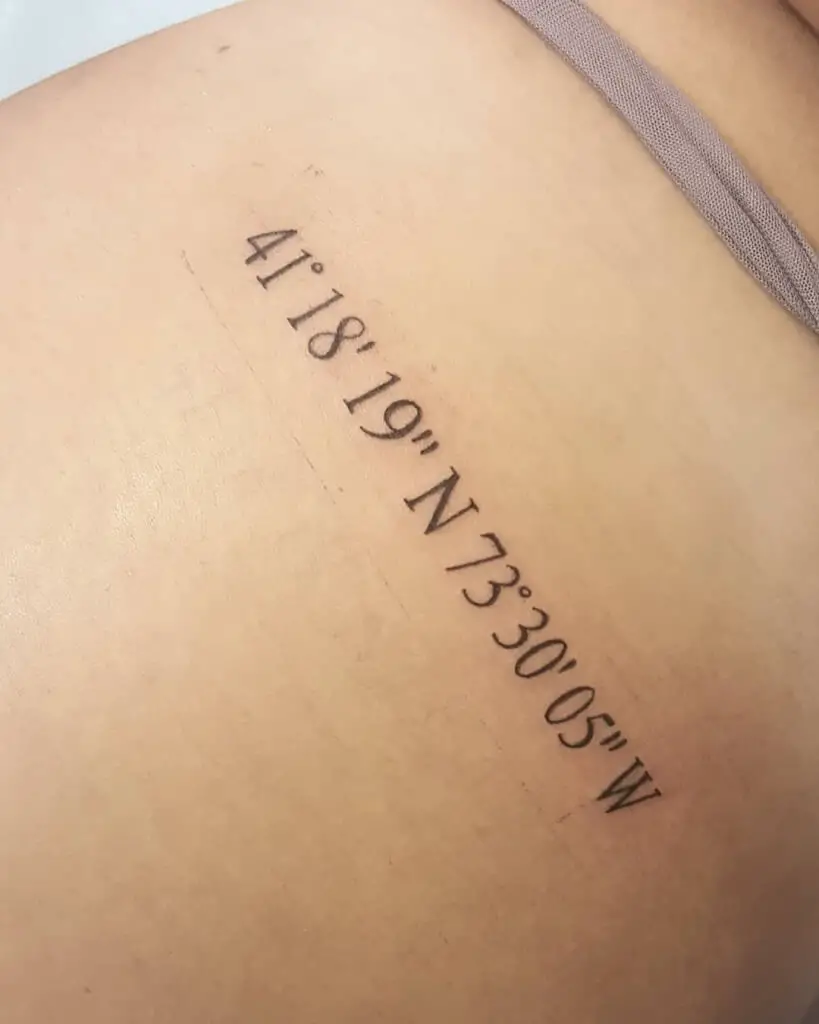 Source of images: Pinterest.com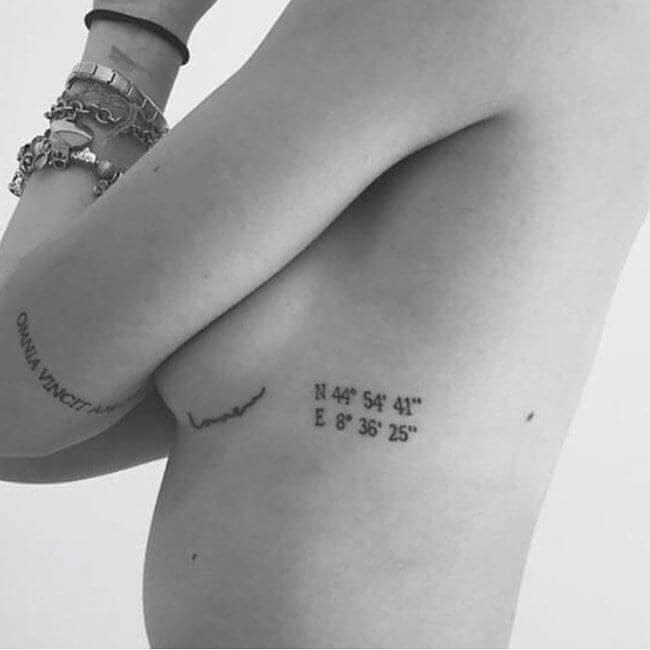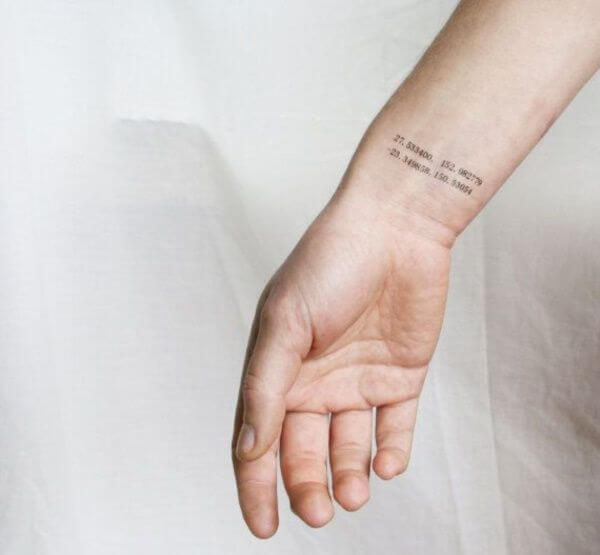 There are tons of designs that you could do which involves coordinates tattoos, but the above listed eight are the best of them all. The best part about the list is that the placements cover almost every major part of your body so you can get inked wherever you want. Most of the tattoo ideas in the above list are ripe ideas for matching tattoos – be it with your best friends or your better half. The rest of it is all up to you – it is your body, and you get to decide which design appeals to you the most.
Source of images: Pinterest.co.uk