Are you looking for some insane armband tattoo ideas? Great, you made your way to the right place. These incredibly attractive and flashy tats were popular during tribal times but the trend is back, and hence many reputed artists regard armband tats as the toast of this season. The millennial generation is going gaga over armband designs, after all the uniqueness and versatility they bring is incomparable.
The best thing about these astonishing tats is that it's easy to hide under the sleeves of your shirt. So, even if your workplace setting is formal, you can easily get an armband tattoo which you can cover during work hours and flaunt after that. Besides, these wonderful designs come in different shapes and patterns for both men and women, and you can either go for a colored design or a black-grayish one. No matter which pattern you choose, all these jaw-dropping tats will surely give a boost to your personality.
So which are the best armband tattoos ?
Usually, men decide to place the armband tats on their biceps or upper arm area, and women like to sport design on their wrists in the form of a bracelet. Not just this, your tattoo artist can get really creative with these tats as the level of customization is just on another level. Understanding your excitement, let's get into the most classy, elegant and stylish armband tattoo ideas that are sure to sweep you off your feet.
Floral armband tattoo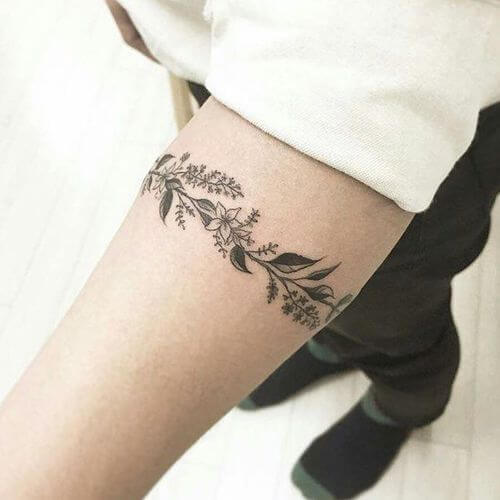 Get a vibrant floral tattoo engraved on your biceps or wrist to get a unique appearance. The design is so gorgeous that even men don't hesitate to get one on their arm. Florals make for the perfect armband tattoo and believe us- you won't regret.
Tribal armband tattoo
If you're looking for an armband design that looks appealing along with having a deep meaning associated with it, the tribal tattoo is the best-suited option for you. Tribal tats look best when engraved using black ink.
Landscape armband tattoo
Landscape tattoo designs on the arm are great for someone who is a fanatic nature lover. You can play along with the design and ask your artist to incorporate mountains, forest,clouds, and even waves into the tattoo.
Geometric armband tattoo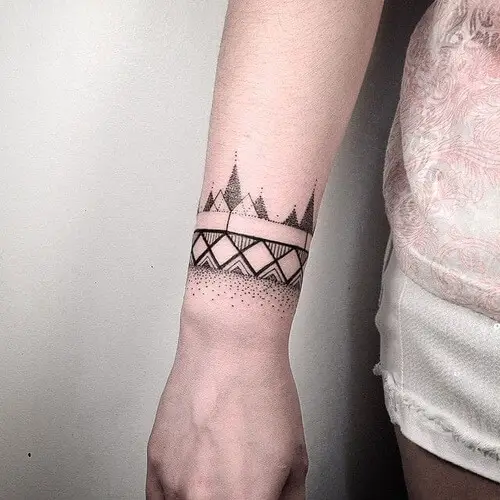 Geometric tats are the latest fad among tattoo aficionados, so much so, that even the famous tattoo artist Dr. Woo loves experimenting with them. Go with the flow as geometric patterns on the arm is something you would not want to miss out on.
Smoke armband tattoo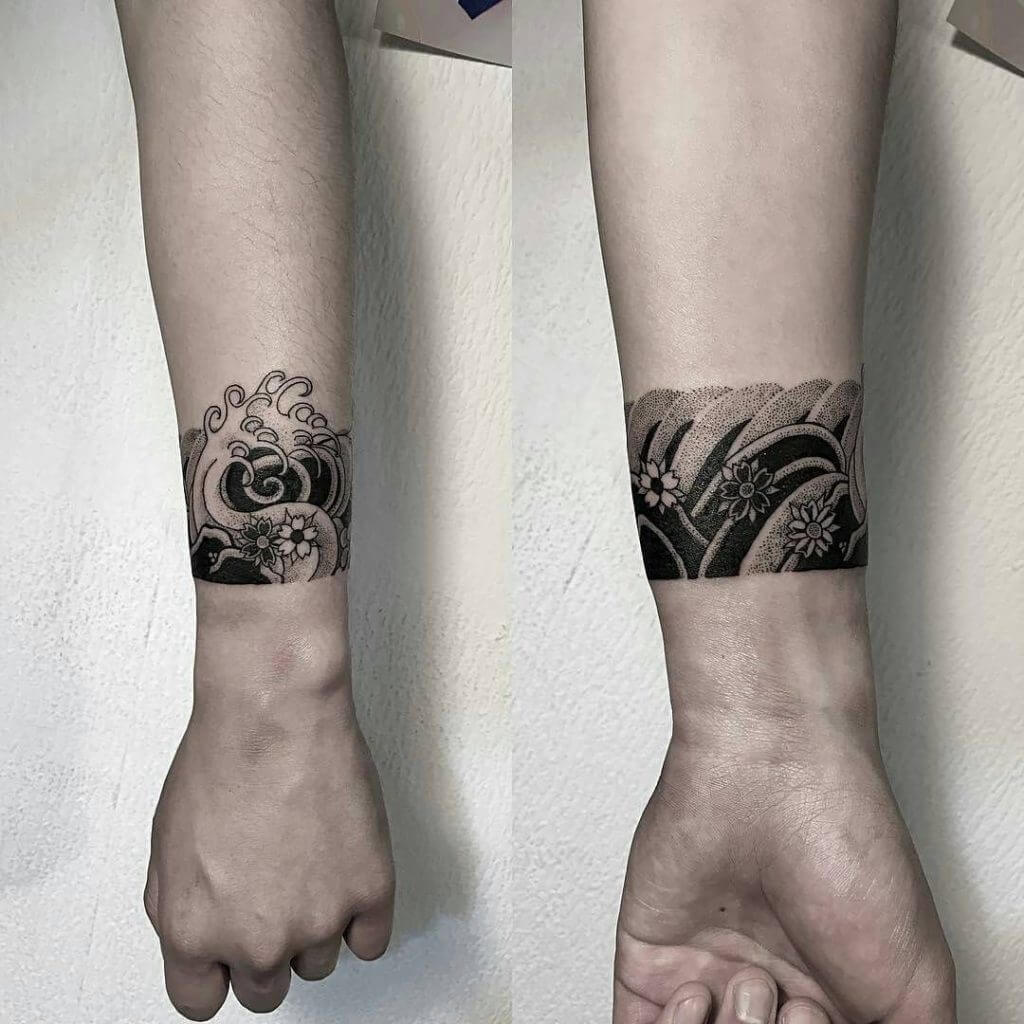 If none of the armband tattoo ideas mentioned above appeals to you, go for a smoke inspired design as it's something you can never go wrong with and besides, it looks super cool.
The Final Note
So which one of these armband tattoo designs should you choose? Honestly, it all depends on you, the purpose for which you are getting a tattoo and the meaning associated with it. However, if you are not able to make up your mind, go for any of the five designs that we discussed in the article as you can go wrong with anything but these amazing tats.