Nothing shouts "I love America" quite louder than an American Flag tattoo. Although American tats are most important to the citizens of the US, due to their increasing popularity and appealing look, even non-Americans are also getting this incredibly amazing design tattooed. An American flag tattoo shows how much love and passion one has for his country. The current and ex-military men often have American flag tats on their body as a symbol of respect for their nation or a fallen companion who lost his life while serving in the military.
The best thing about these tats is that they are easy to customise according to an individual's needs. They look good both when coloured in blue, red, white and when inked black and grey. American flag tats come in different shapes and sizes.
American flag tattoo explained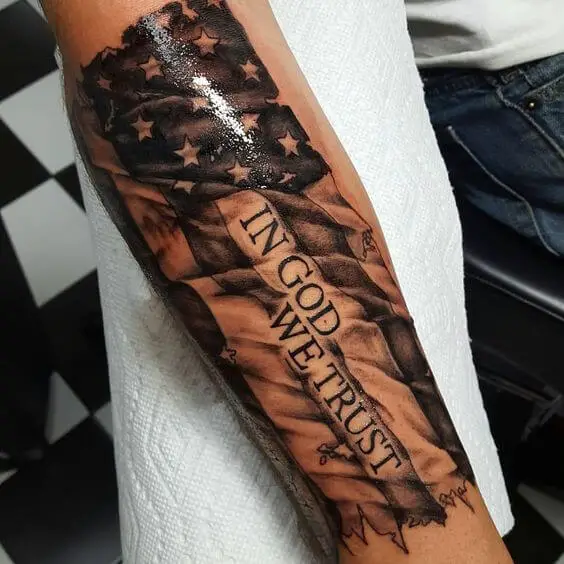 You can choose to get a full spread-out design on your chest or biceps or a small-sized design on the arm and no matter where you decide to place the tattoo; it will surely reflect your commitment and loyalty towards your country.
However, tattoo placement is still prominent because the last thing you would want is to end up with an American Flag tattoo that is not even visible. So, make sure you place the symbol on areas where it's easy to spot them. Now, this is the only reason why most people choose to get patriotic designs tattooed on their biceps or upper back area.
With American flag tats, you can always give the design a personal touch by incorporating other designs into it. Below are few of the best American Flag tattoo designs that are sure to bring out the patriotism in you.
An American flag Eagle tattoo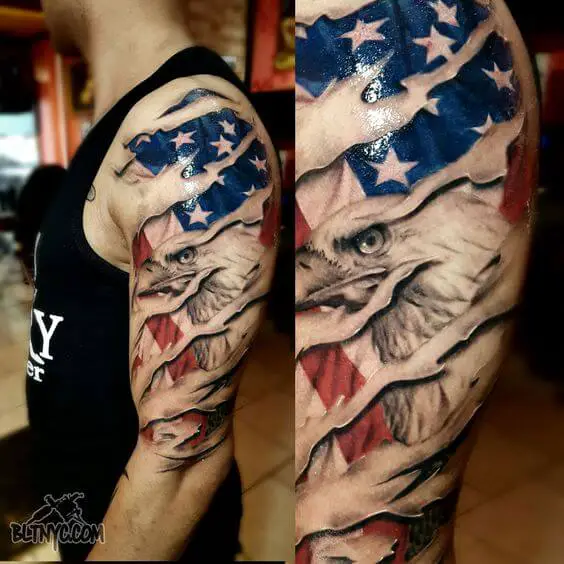 A bold and fiery eagle looks best with an American flag tattoo, this is why it's one of the most famous American flag design among tattoo enthusiasts. The patriotic theme of the plan goes quite well with the victorious Eagle, and hence this design makes for an incredibly beautiful symbol.
An American Flag dream catcher tattoo
A Dream Catcher is one of the most popular tattoo designs for Native Americans. According to beliefs, a dream catcher keeps terrible dreams and spirits away and encourages positive energy; this is why many people incorporate a dream catcher design into an American flag.
An American Flag cross tattoo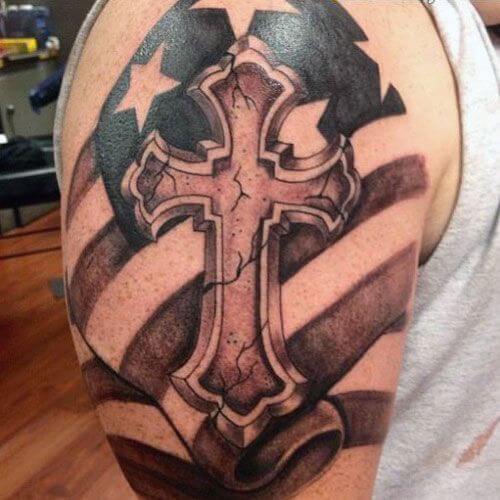 This American flag cross design is best suited for men who are looking for something that speaks volumes about their patriotic sentiments and commitment towards the nation. Besides, this incredibly unique tattoo looks gorgeous as well.
An American Flag Gun tattoo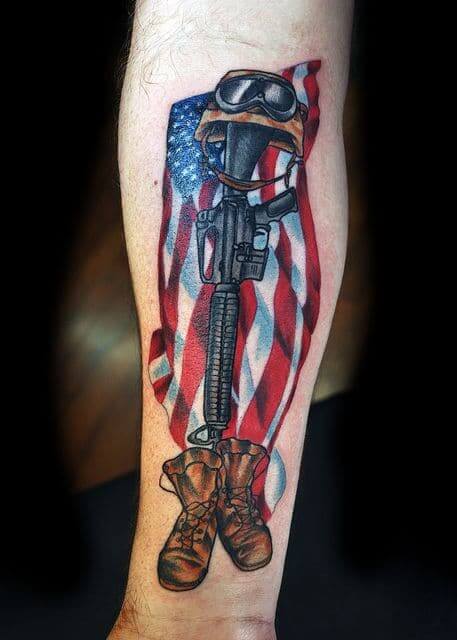 If you want a design that gives a powerful impact and reflects your patriotism in the best possible way, an American flag gun tattoo is the best-suited option for you.
Ripped American Flag tattoo
Our favourite is ripped American flag design is the best choice for people who want a cool tattoo while still being full of patriotism. The uniqueness of this tattoo makes it one of the most-demanded tats among tattoo aficionados.
Final Note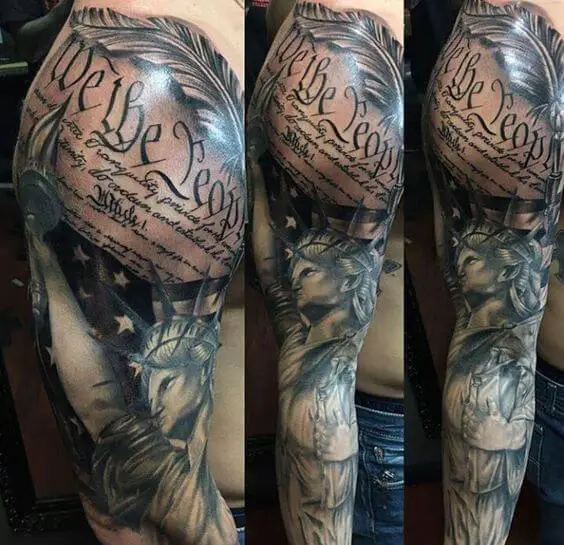 Gallery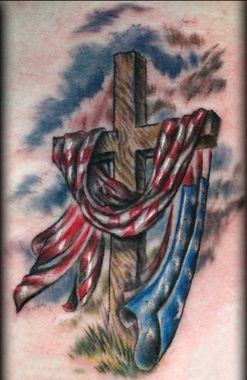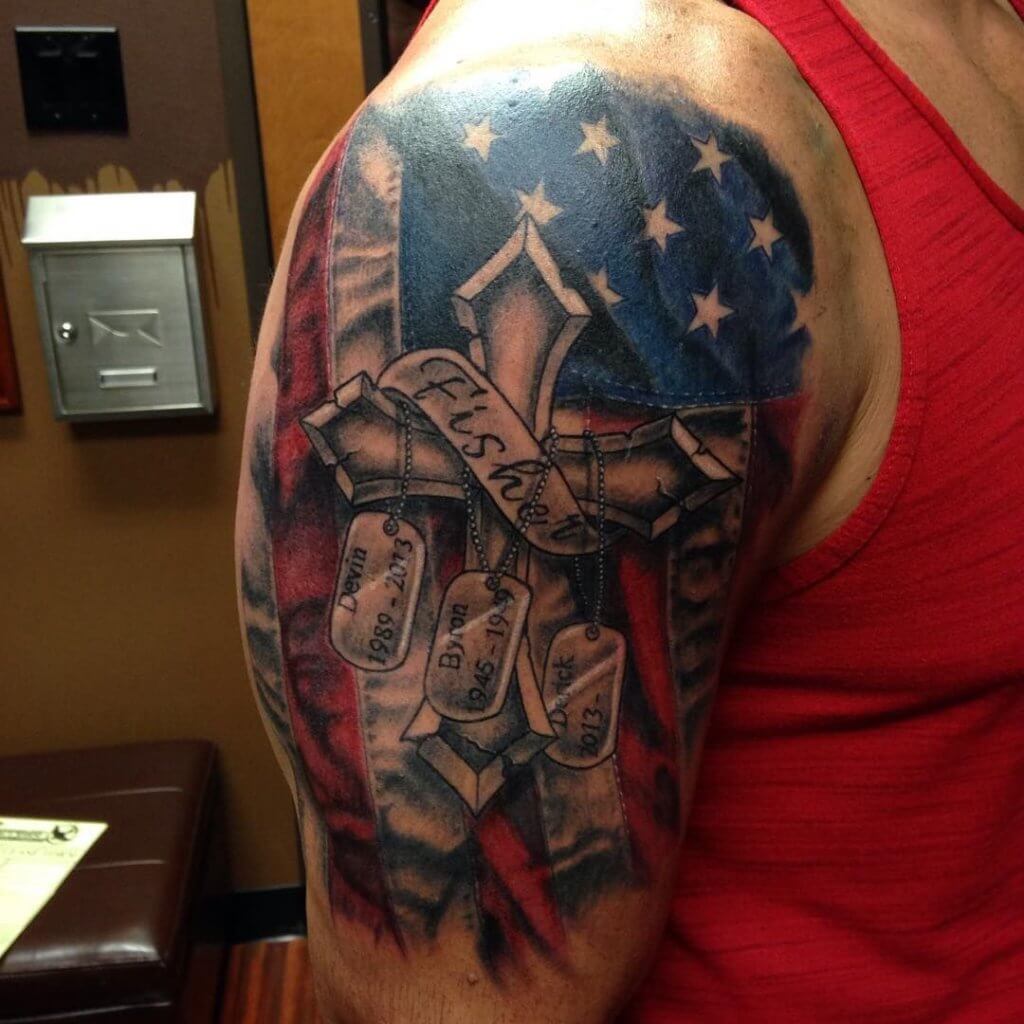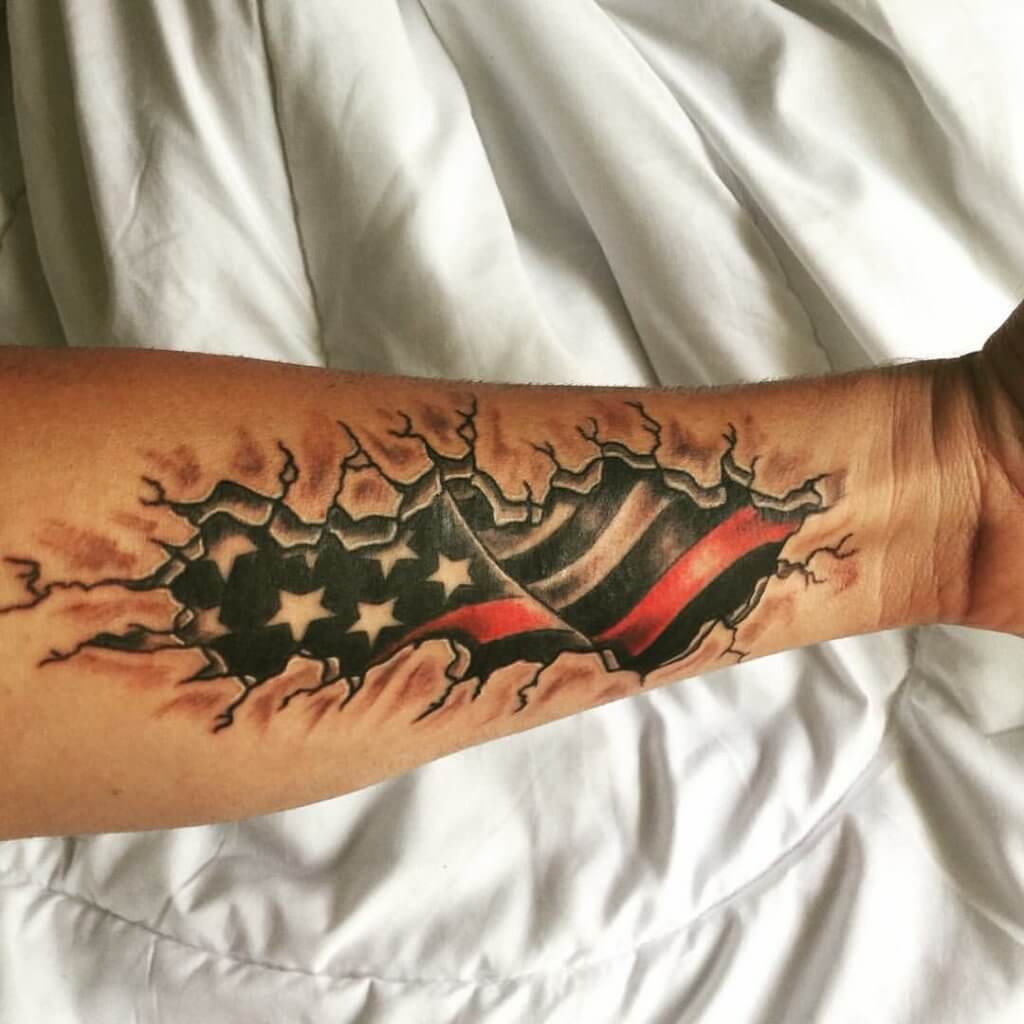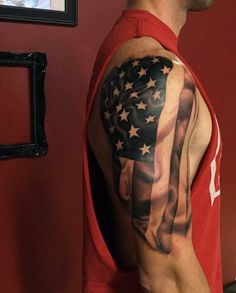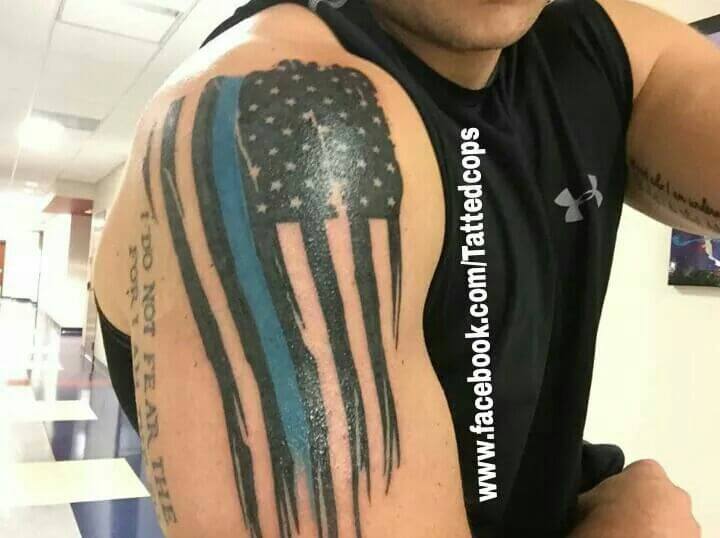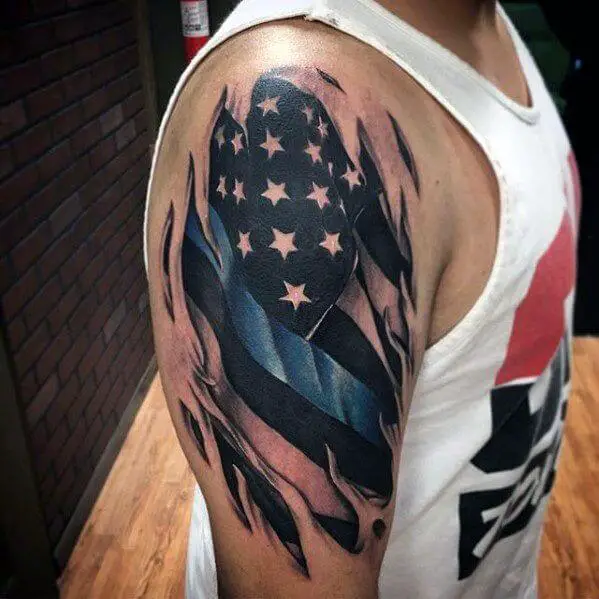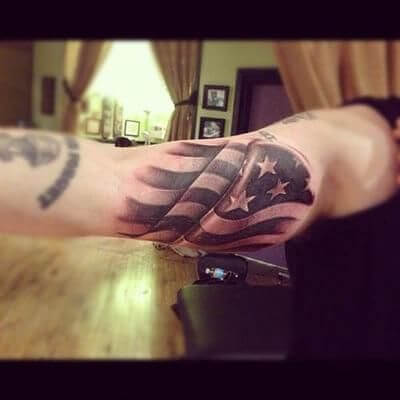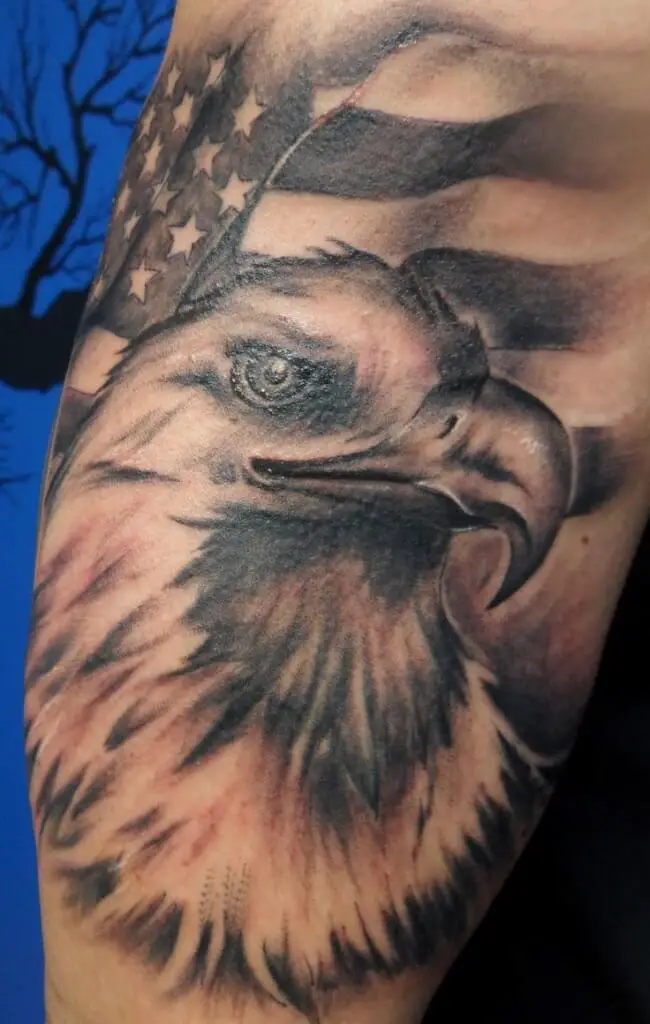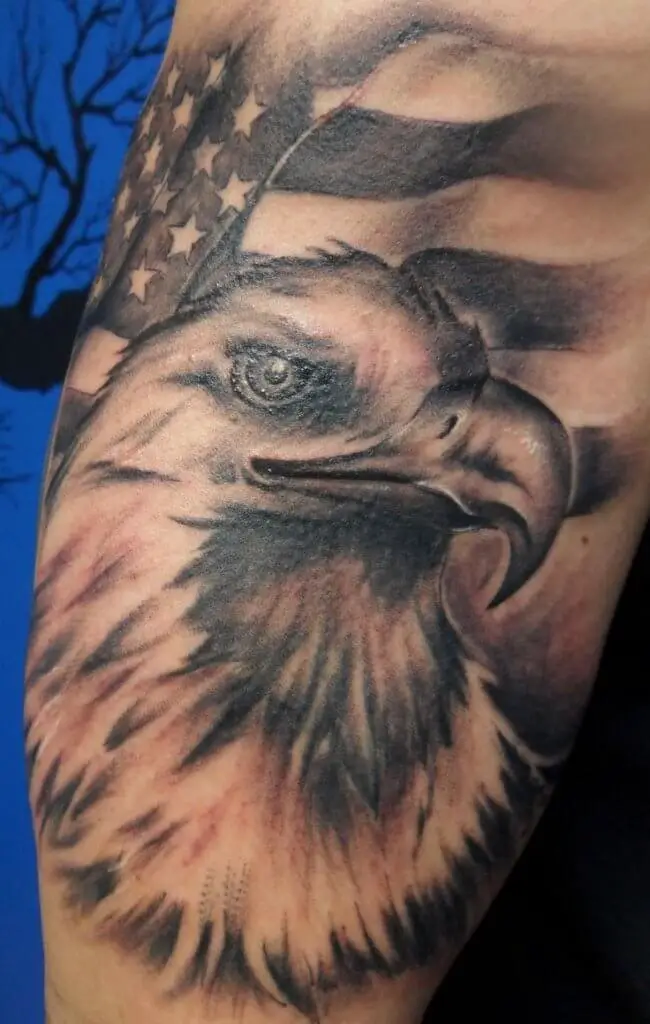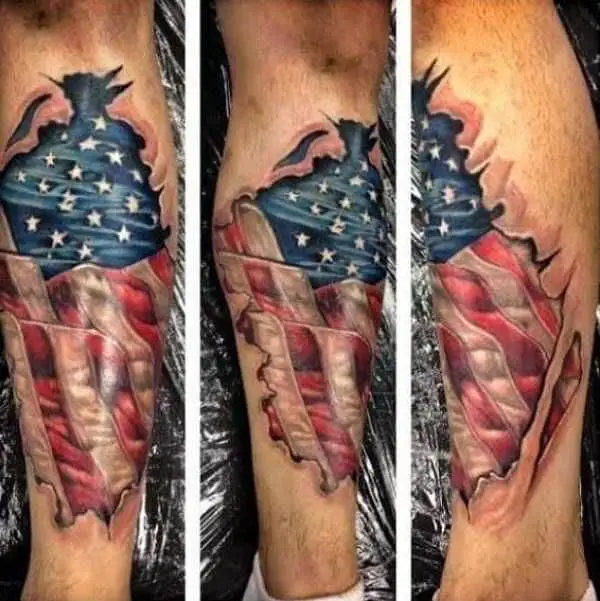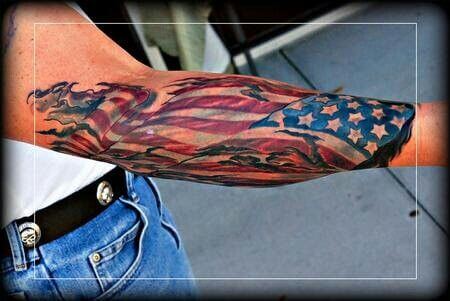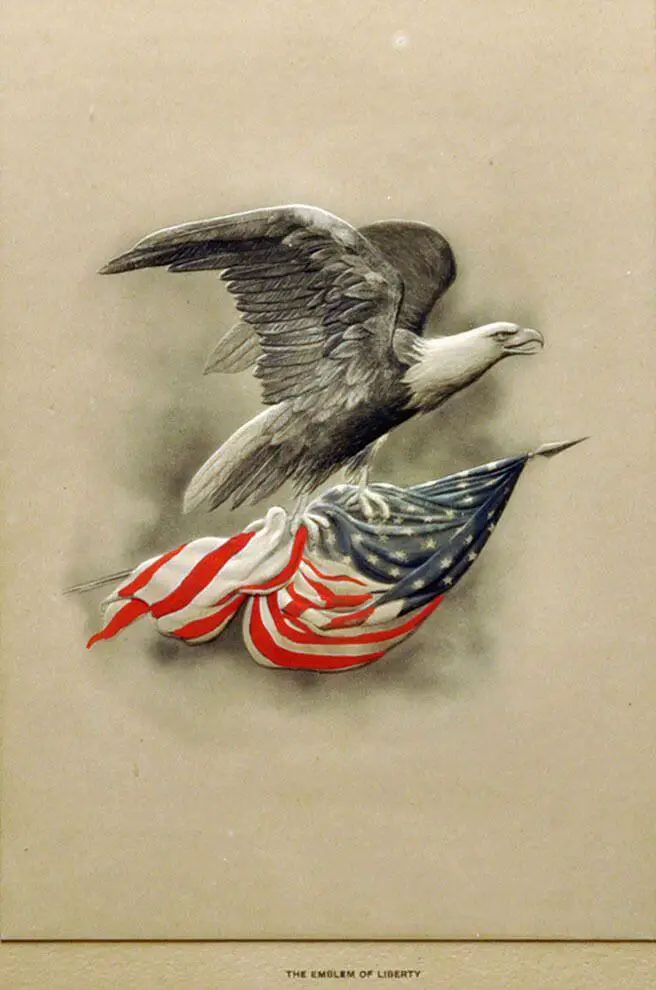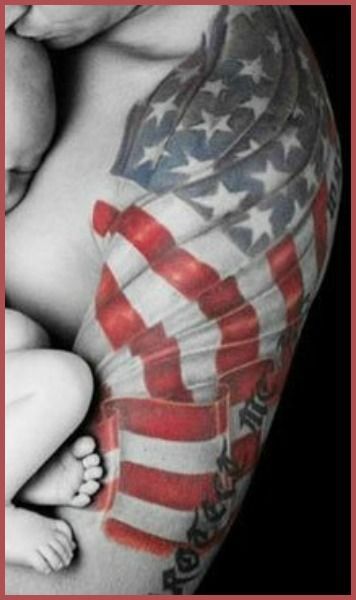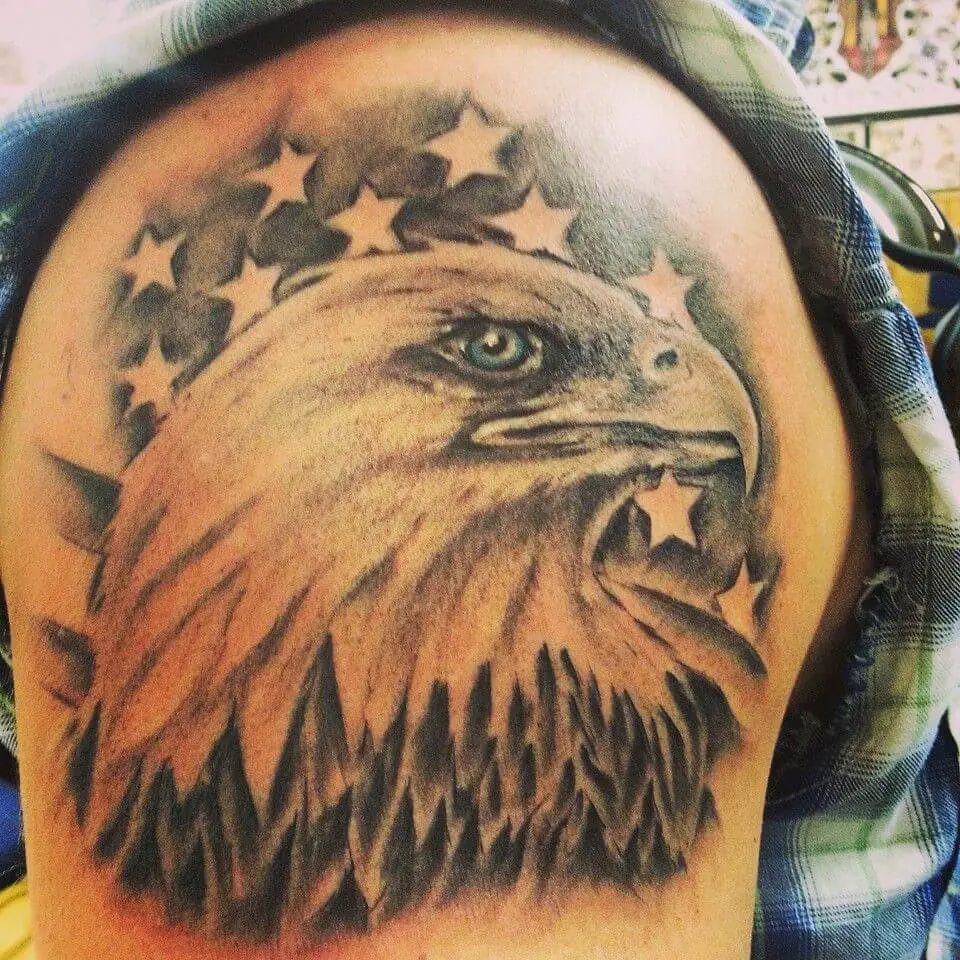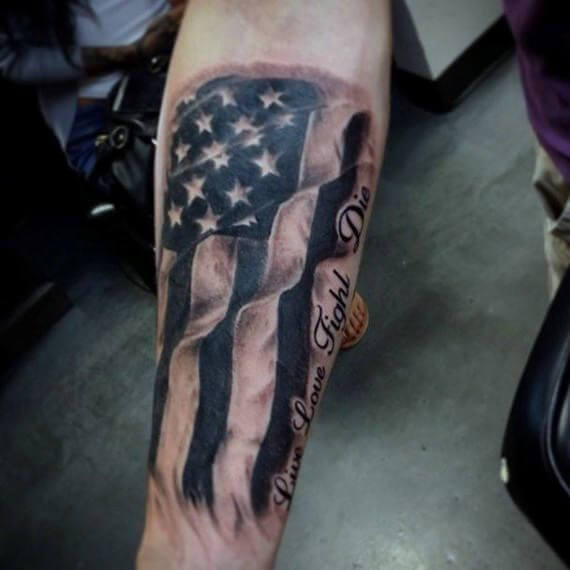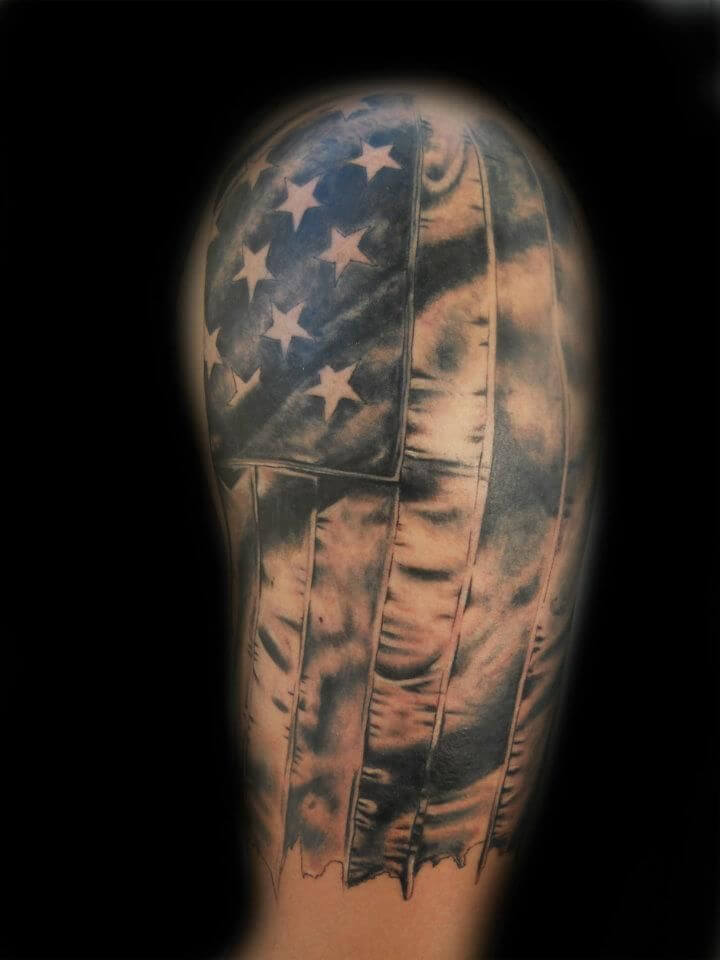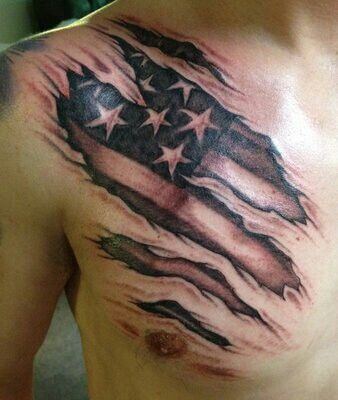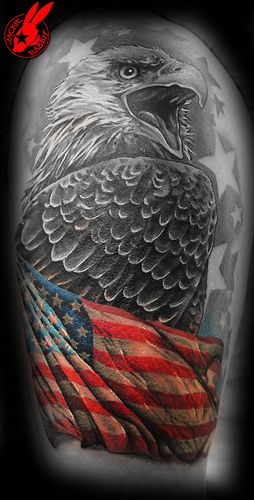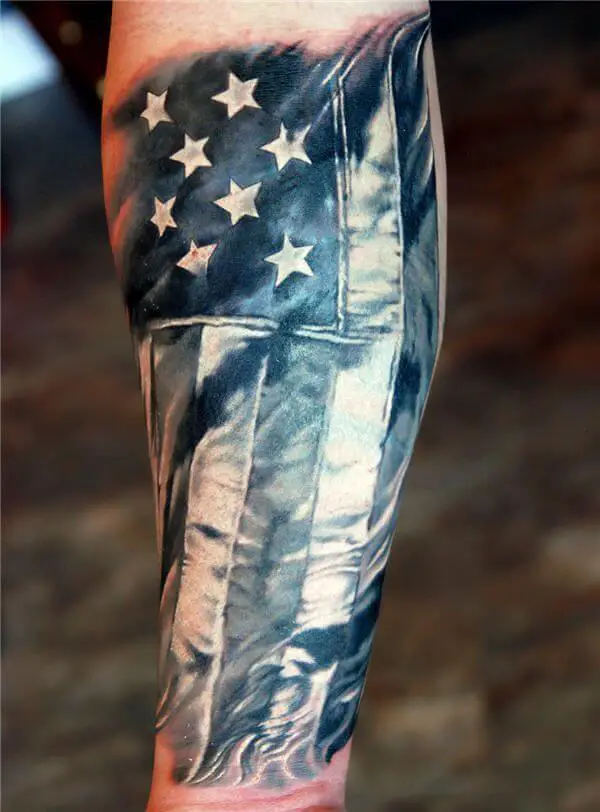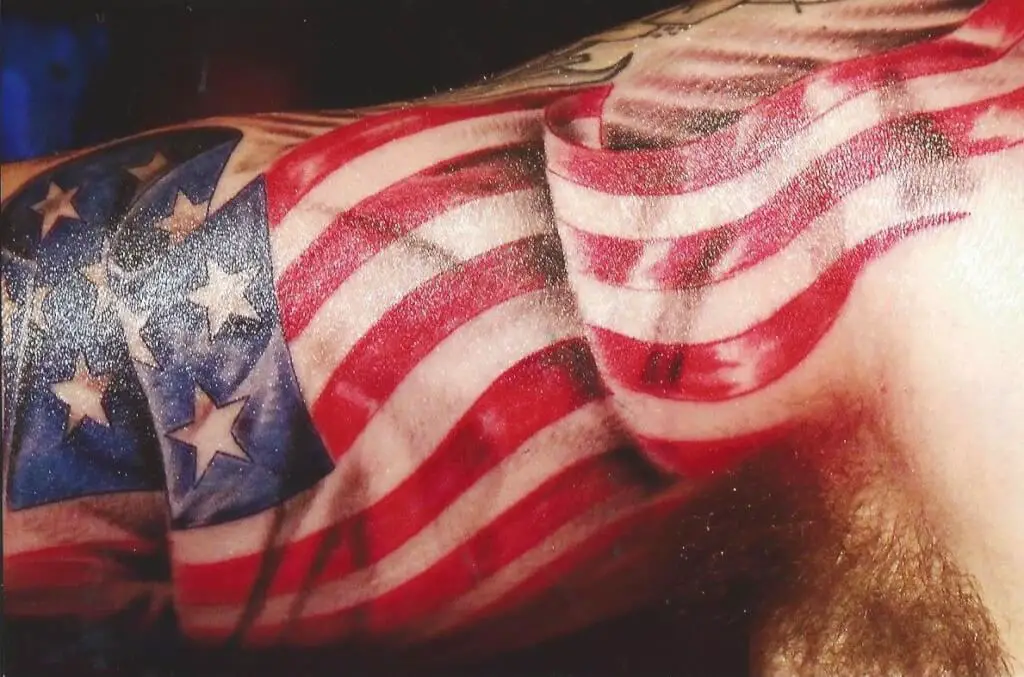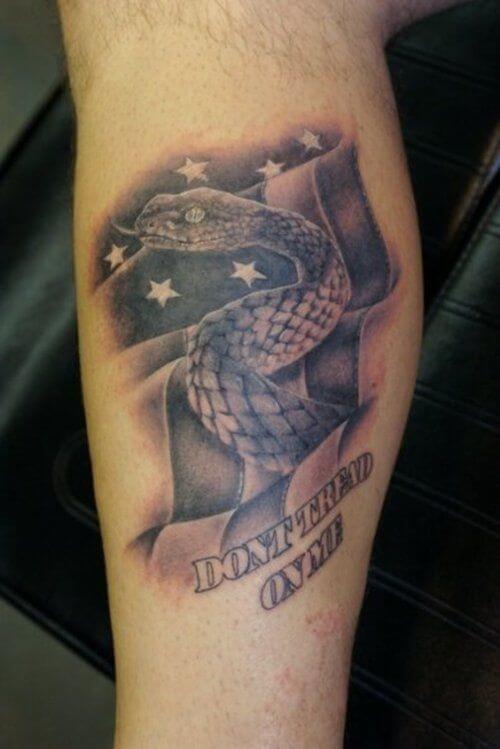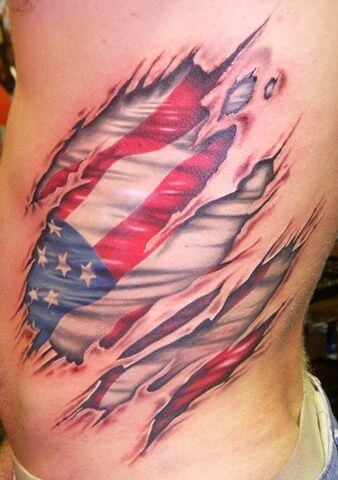 So how do you like our collection of the best American Flag tattoo designs? We, hope you enjoyed reading the article. See you soon!