Well, all of you know that I have been writing under the pen-name of Frank Wolf for many years now. Some of you may know that I have started a book and is due out in October ~ early November. "Code Name Genesis." A spy thriller with government plots and prominent brother theories and ghost squads chasing the hero.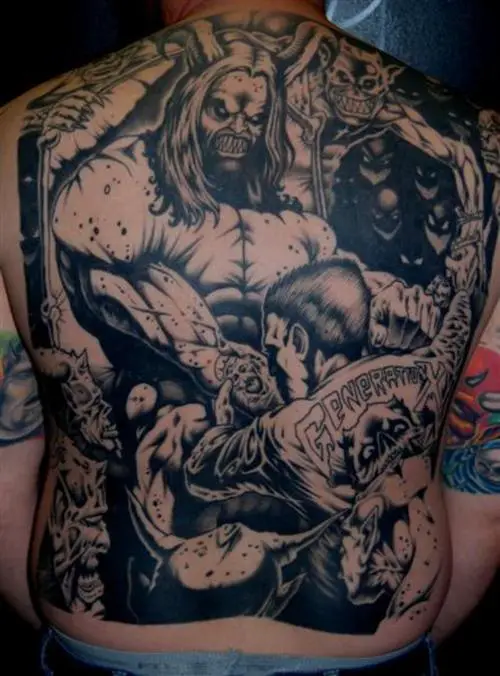 Twenty-seven years ago I had a small wolf tattooed on my forearm, not really good at the time, really, really cheap and something that has bothered me to this day. With the new book coming out, there will be a book signing tour, and Frank Wolf will be out and about and seeing people. So I decided to have my wolf tattoo re-done.
But now where to go, who to see?
I have four tattoo's, and they are all about 27 years old. When I got them, it was still a little taboo and had a stigma to understand and have tattoos. Tattoo shops were in back alleys and dingy.
Nowadays everyone is getting tattoos, and there is not a stigma attached to them, and you can find Tattoo Shops on Main St. USA. Well, I did not want to make a mistake I made 27 years ago, and put something on me that I was ashamed of and bothered me.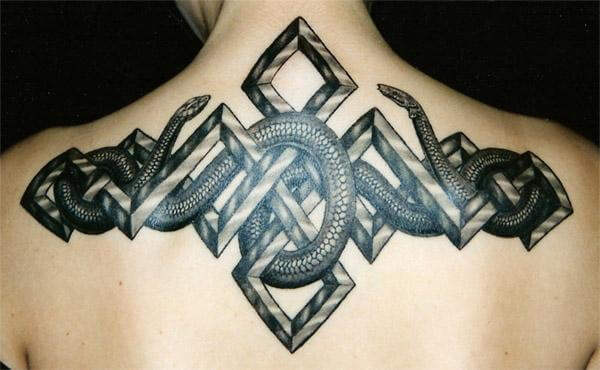 I knew what I wanted, the trademark wolf that I write under. The picture that appears with every article I write. Now I thought this would be a problematic tattoo as it would also be a cover-up to mask over my old one. My other symbols are not wrong, so this would be the only one I want to be gone and have a new one in its place.
But again the question came up who? Where?
There are several in my local area, and within a 20-25 minute ride, I could find more in Gainesville or Buford. Well other than writing articles and until my book comes out and I make my million, I work at a local gas station quick mart. So I started asking every local person with ink work where they got it done.
One name kept coming up the most, Gen X Tattoo.
So I decided to visit the place. After 27 years of walking into a tattoo shop, boy was I taken aback. This place could have a Television Show called Cleveland Georgia Ink.
Tattooing is a new generation and no longer a taboo. When the work week is over many suits and ties, come off, and you see professional white collar men donning tattoo's and leather and Harley's. The dentist you just saw, may have a great big arm tattoo under his dress and a Harley sitting at home in his garage.
It is a new generation, the art is better, the artists are outstanding, and tattoos are more widely accepted than when I first got mine some 27 years ago. So I pull up to Gen X, it is not on some back alley, but right off the main street of a bible belt town in the south. There are more churches in this town than I think there are people, (just a joke) but there are a lot of churches, yet here is a tattoo shop in the middle of this bible belt town on its main street.
Yes, a new generation.
Well, I walk up on the porch, and there are a couch and a swing set up for a smoking area for those of us that still smoke, in this politically correct world where you can not smoke inside public places anymore, even if you own them. I find the owner Brent smoking there, and we strike up a conversation about what I a looking to do.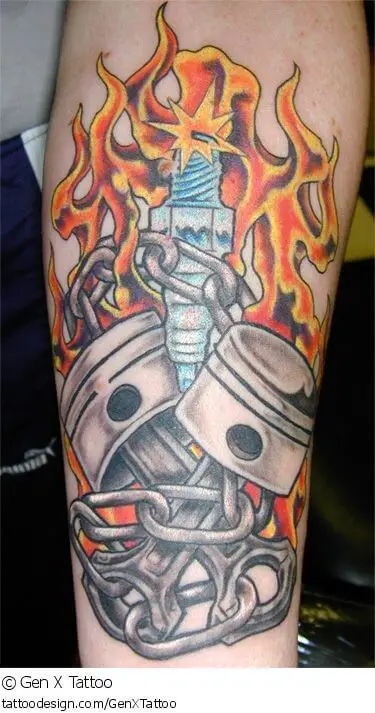 Brent walks me inside to what is not a dingy tattoo studio, but the front room of a fancy store/drafting studio, the next room over is the most sterile looking room with the most modern chairs and equipment I have ever seen. One can easily see Brent did not skimp when he set this studio up, top notch 1st class equipment. If his work matched the look of this studio, then surely I picked the right place.
Since starting my quest, I changed my mind. I wanted my lousy little wolf covered up on my right forearm with a proper wolf, I wanted another wolf on my left forearm, and I wanted some of my other tattoos touched up. I told Brent this, and we came up with the game plan.
You will all be able to see Brent's work when I come out for my book signing tour, starting this November. Look for your copy of Frank Wolf's "Code Name Genesis" coming to the bookstores in time for Christmas.
Brent specializes in portraits, reproductions, classic art and animals, black and grays.
My experience at Gen X was an excellent one, the atmosphere and professionalism these men put out are TOP NOTCH. I was there two times already checking them out and, I am satisfied 150%, and I would say the customers I saw walking through the doors while I was there were also happy 150 % too.
Move over Miami Ink, there's a new generation in town, Cleveland Ink and Gen X Tattoo runs it. These guys are the shiznit !! The new generation of tattoo and piercing artwork.
When in Cleveland, Georgia look them up, you can contact them at 678-858-1382 or walk in on Main St Cleveland Ga. route 129 south across from Burger King.
Frank WOLF gives it a 10 howl award !!!

You can find this tattoo artist at their official website http://www.generationxlive.com/
As always put the wind in your hair and keep the sun to your back. Peace, Love, and Prosperity.
Good Journey!