If you want a tattoo based on the comic strip, Peanuts, then the best Peanuts tattoo design ideas will come from the quotes of the piece. Charles Schulz had a way with words, and the Peanuts philosophies are what made the part so beautiful.
Here are some of the best Peanuts quotes and Peanuts tattoo design ideas based on them:
"Happiness is a warm puppy."
This quote by Lucy spawned a series of books all about the different things that create happiness. Although the quote would make a beautiful tattoo just by itself, here are a couple of other added touches:
-The best Peanuts tattoo design idea would be of Lucy and Snoopy hugging. Not only will it look adorable and sweet, but also the irony of Lucy thinking such warm thoughts about a dog.
-If you prefer not to use Lucy, then have Woodstock, that silly bird, and Snoopy. They could be hugging, or cuddling together. They would both have happy and content faces. Has the quote inked beneath them?
"To live is to dance.
To dance is to live." Of course, Snoopy said this quote. This lovable pup is always dancing. Fans of Snoopy who also dance should think about a Peanuts tattoo design with this quote.
-A Peanuts tattoo design idea of this quote and a dancing snoopy, his head in the air and his feet shuffling, would be perfect for a dancer. Whether professional or just because dancing makes you happy.
-Added touches could be of Snoopy dancing with Woodstock, dancing in flowers, or dancing with butterflies. Snoopy could have his arms out wide, hugging himself, or holding onto Woodstock.
"Musicians don't dance!"
Schroeder plays the piano and seemingly nothing else. Snoopy is always dancing on his keyboard, bothering Schroeder's attempts at being a virtuoso. If you play the piano, think about a Peanuts tattoo design with a quote.
-Musicians should create a Peanuts tattoo design of Schroeder at his little piano, and Snoopy is dancing on top of it. Have Schroeder yelling the quote, but of course, Snoopy keeps dancing.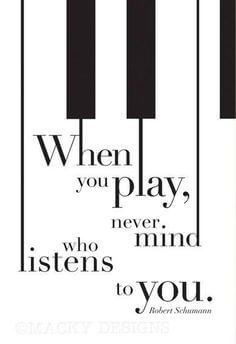 -Added touches could include musical notes above the piano as Schroeder plays a Beethoven tune. Choose your favorite piece to be inked and see how many people recognize it.
"Of all the Charlie Browns in the world, you're the Charlie Browniest."
This is the best quote for a Peanuts tattoo design idea for anyone named Charles Brown. It has to be a popular name, and there's a good chance that if you have it, you like the Peanuts.
-This quote could be a stand-alone tattoo or could include good ol' Charlie Brown and his big, round head. His head would work, or Charlie Brown's entire person would make a great Peanuts tattoo design idea, too.
-Take this Peanuts tattoo design a step further by including Linus and his blanket, as he was the character that spoke these words to Charlie Brown.
"Good grief!"
This is a classic quote spoken many, many times by Charlie Brown. It is his go-to line whenever his dog or someone else does something he finds outrageous. Any Peanuts tattoo design with this well-known quote has to include Charlie Brown himself.
-Create a tattoo of Charlie Brown with his hands in the air in frustration. Have the words "Good grief" written below him.
-Added touches could include Lucy being her adamant and prissy self. Another tattoo design idea would be of Violet with her back turned to Charlie Brown.
-A great Peanuts tattoo design would be of Charlie Brown saying "Good grief!" and Snoopy on his doghouse as the WWI flying ace off to face the Red Baron.
A few other Peanuts tattoo designs based on quotes from the strip. Here are a few more quotes with some brief tattoo design ideas. Or, they might be quotes that could just be used as stand-alone tattoos. Sometimes you don't need pictures for a tattoo, and the quotes make the best Peanuts tattoo design ideas.
"People expect more of you when you have naturally curly hair."
This quote by Frieda is the best choice for girls with curly hair.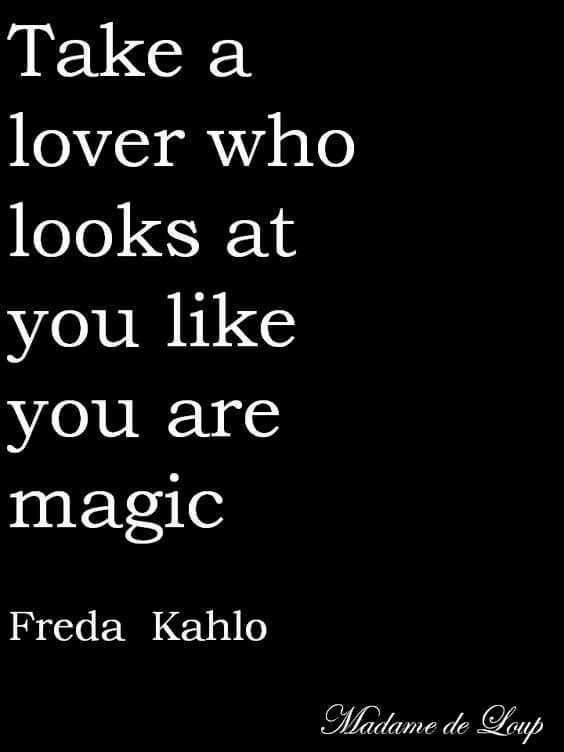 "In the book of life, the answers aren't in the back."
– "It was a dark and stormy night." A perfect Peanuts tattoo design idea for writers would be of Snoopy on his doghouse, typewriter in front of him.
-"The growing soul is best watered with tears of sadness."
Let`s see now some of the best quotes tattoo ideas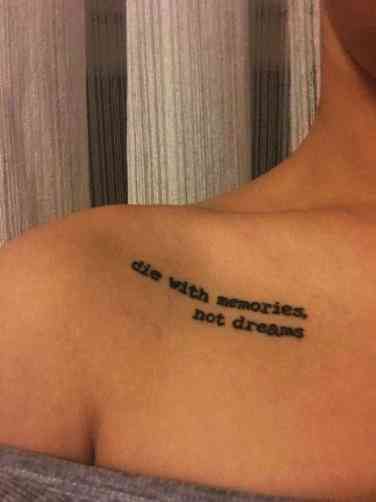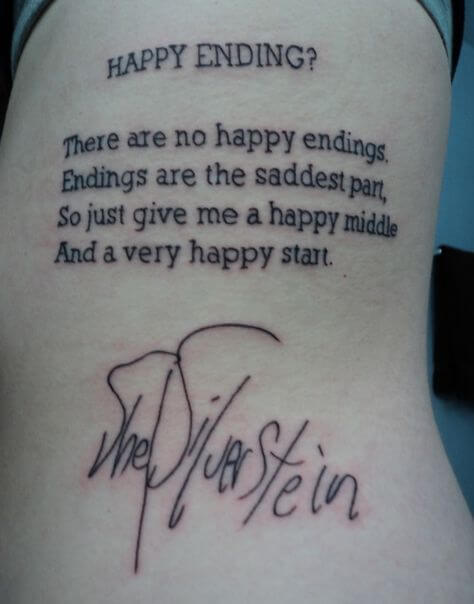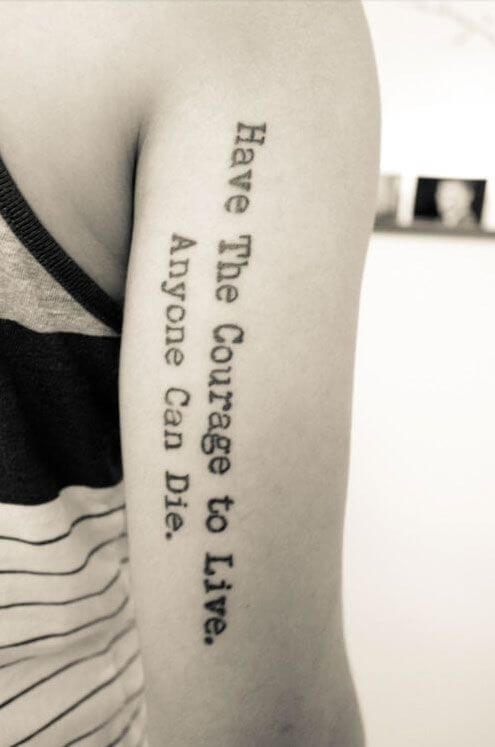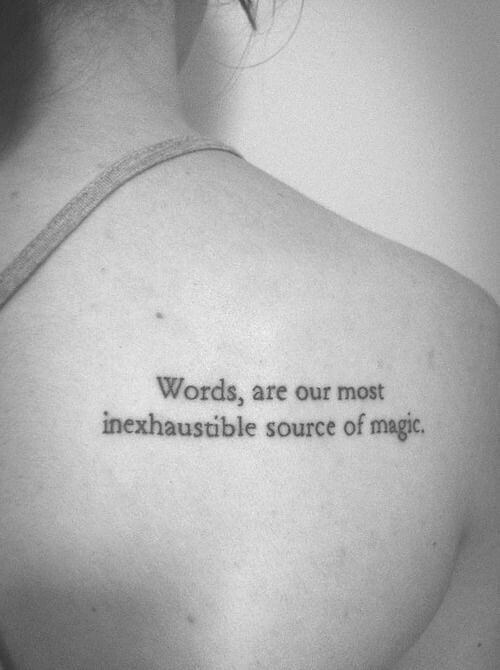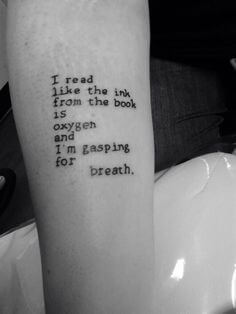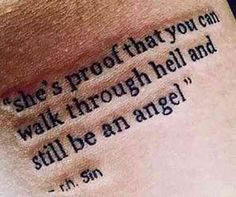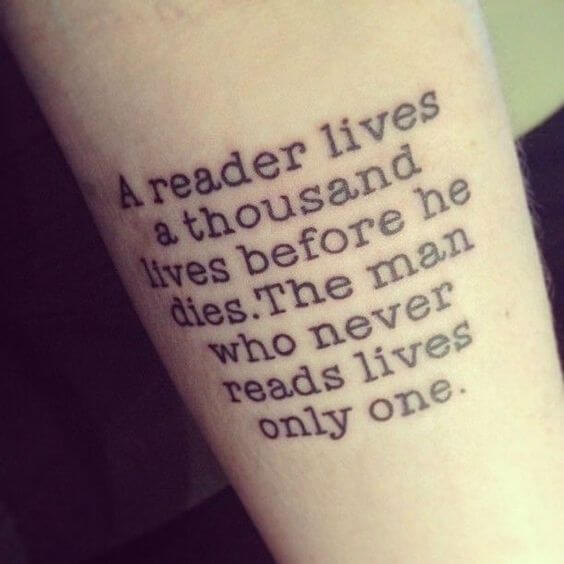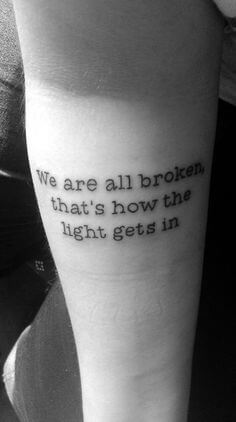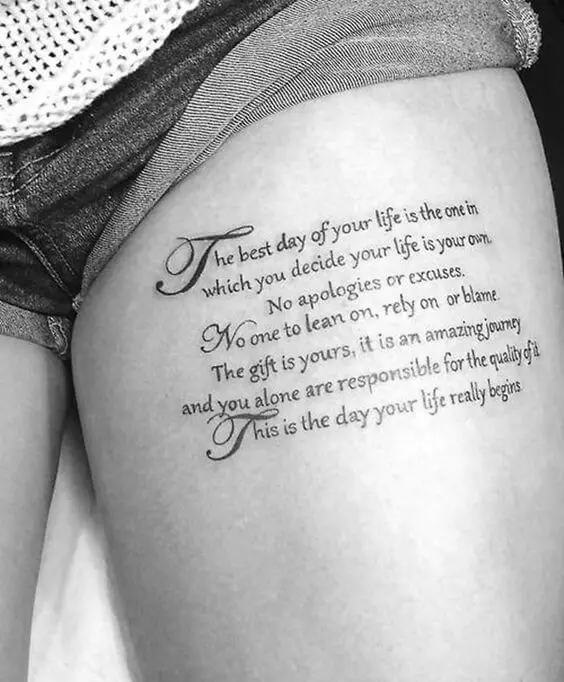 Sources: