Why would you ever need to look for tattoo cover up ideas? Well, let's face the truth, often mistakes can be made in a momentary lapse of judgment, and it's silly to carry the ideal weight of these blunders on your shoulders for years to come. Maybe, you want to get rid of the name of an ex-flame, or design too provocative for the workplace, or you're just too bored with your existing tattoo. Either way, you would need to look for tattoo cover-ups. Lucky for you, we've got a collection of terrific cover up ideas that will spare you a lifetime of shame and ridicule.
Floral Basket
It's pretty easy to hide your existing tattoo with the help of flower basket since it will cover up a larger space as compared to other options. Therefore back and the belly is the best parts to get this decorative cover up. You can extend the tattoo as much as you need so that any previous unwanted symbol becomes completely invisible or at least look like a part of the new tattoo. If the old design is smaller and placed on your neck, again flowers are perfect for hiding it beautifully. This is one of the best tattoo covers up ideas for women.
Another cool idea: Moon Tattoo Designs and Their Vast History
After the Name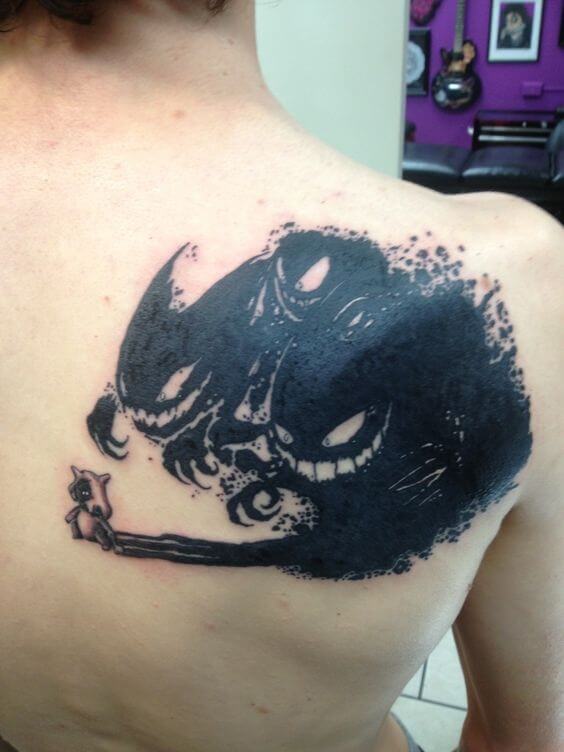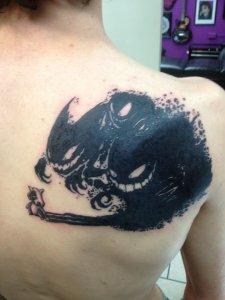 Turn your ex's name into as big of a joke as your relationship by getting a much darker cover-up tattoo. You can easily hide the memories of your ex below the face of a badass monster or a cute pokemon. However, it's important to note that the more significant and darker the previous tattoo, the more difficult it can be to hide. So think ten times before getting your partner' name inked. After all, prevention is better than cure!
The Pince who turned into a Frog
The frog body art is one of the best tattoo cover-ups out there as nothing can beat the happiness of turning your ex into a frog. Jokes apart, but frog tattoo proved that when time can't heal something, creativity and body graphics can. The design looks super cool, and most importantly it can perfectly hide a name with its bright colours that would surely match up with your new life.
You should know: The Pros and Cons of Getting a Tattoo and Deciding Where to Get Your New Tattoo
Dinosaur Ate the Angel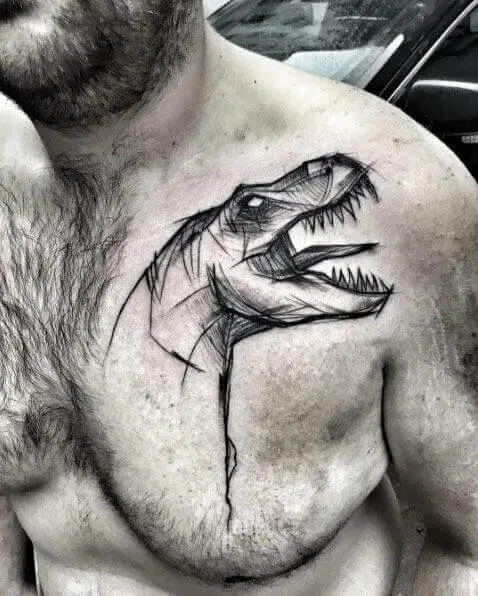 Bored with that old angel placed on your arm? Get a new look with a funkier style that matches your personality. Use a dinosaur or any other majestic beast tattoo that is best to swallow the angel, and remove the previous one forever. It is one of the boldest tattoo cover-ups that would conceal the old ink perfectly without leaving any mark of it.
Check this stunning idea: Different types and ideas relating to marital arts tattoo
Final Note about tattoo cover up ideas
These four tattoo cover up ideas are fantastic, aren't they? These genius ink-revamps are sure to make you laugh and replace a bad memory with a good one. Now the ball is in your court! Choose the best design that can veil your old tattoo and give you a perfect finish. Just don't forget to tell us which one.
Gallery