Tattoos are trendy and gaining even more popularity with reality shows like "Miami Ink," "Inked," and on the bodies of athletes in the NBA, NFL, and WWE. One question that comes into play when getting a tattoo is when you are getting one with a spouse or girlfriend. There are many things to consider, but ultimately the decision is yours on what tattoo to pick.
Matching Tattoo ideas and types
Relationship Status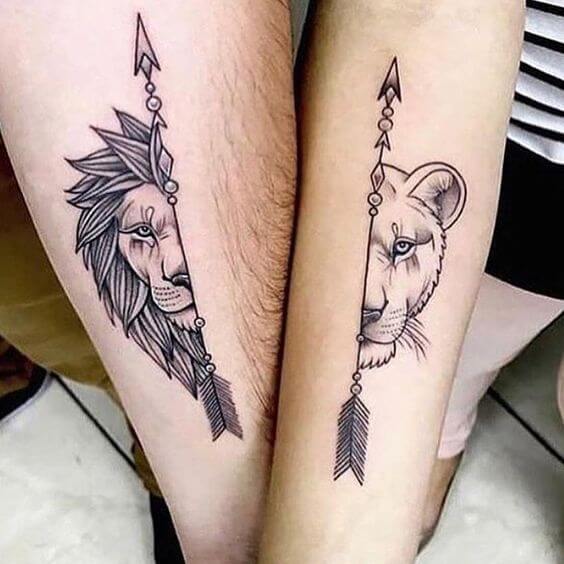 One thing that must be considered is the relationship status. How long do have you two been together? Do you have long term plans? You do not want to make this impulse buy, and think about whether you will end up with the tattoo longer than the person. The tattoo is almost like a marriage because in most cases it is a lifetime commitment.
Location
The relationship status has many effects on the area and other things when considering a tattoo. You do not want to get a tattoo on the palm of your hand, break up, and then have to look at that reminder of a failed relationship day after day. Consider spots that cannot be seen or only be seen in the shower. The back, lower thigh, ankle, or other places that can be covered up are all good locations. WWE Superstar the Undertaker has a tattoo of his ex-wife Sara plastered right on his neck, and he had to see that in the mirror, in pictures, and just knowing it is there until he had it removed.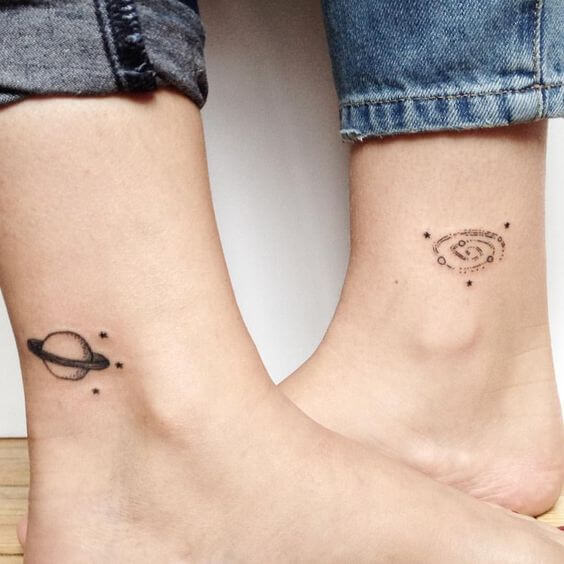 Size
Much like the location, size is something to consider. Keeping a tattoo smaller will keep it more intimate and personal, signifying to you and your loved one that it is more than just body art, it is a symbol of your love and relationship.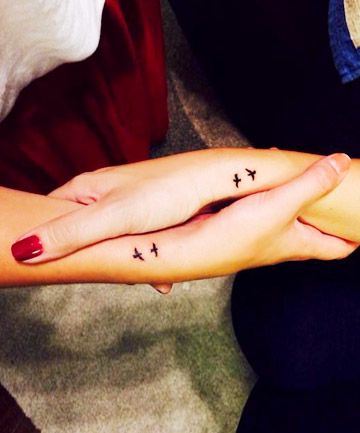 Genders
Unless the other person is okay with it, to keep the tattoos unisex. I am sure guys do not want to have a matching pink bunny inked on their body, as do girls wish to a skull with flames shooting out of it. Non-gender
Tattoos range from stars, horoscope signs, and even Japanese lettering. Animal tattoos like fish, turtles, or dogs are acceptable for both males and females.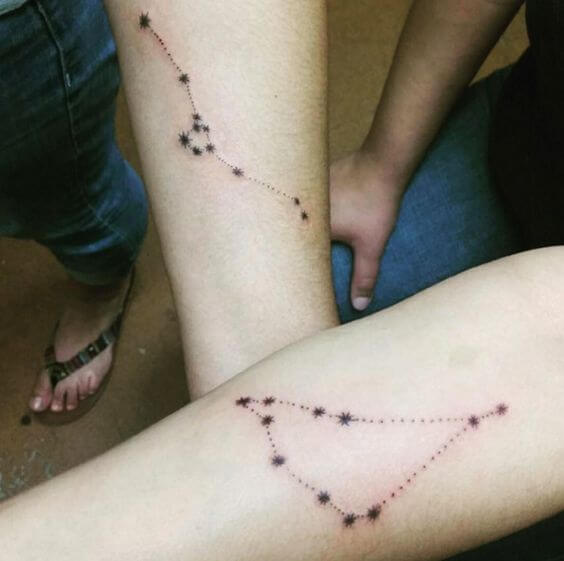 Meaning
Choosing a random flower or stars would work correctly in any relationship, but try to think of something more meaningful for the connection. If you met at a poker table, for example, you could both get a card tattooed on your body. If you both share a passion for something, that will make a great tattoo as well.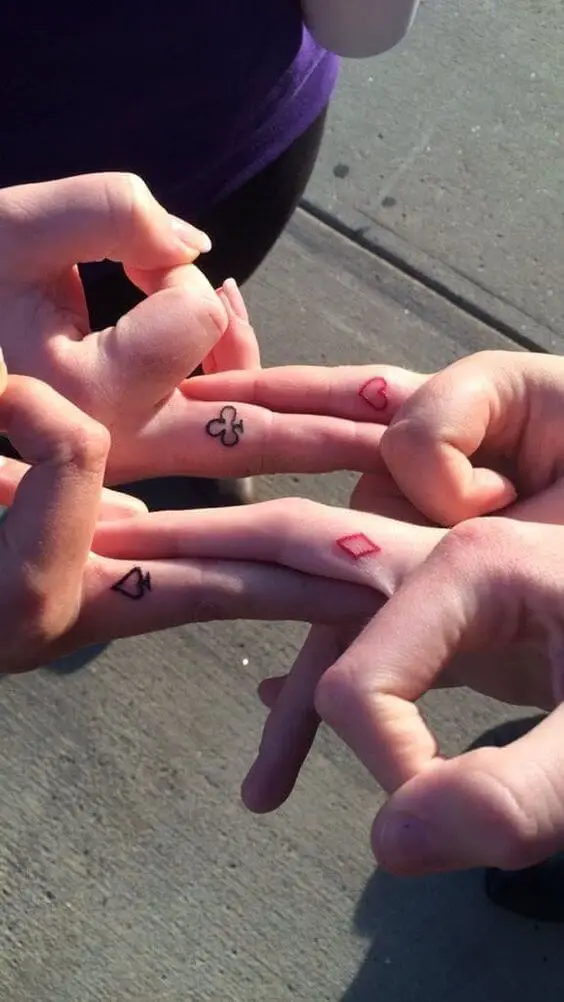 Names
Everybody always says never to get names tattooed on your body, yet year after year this is frequently performed. Before committing to this, even initials, realize what you are doing, and the process that you will go through to get it removed or have for the rest of your life.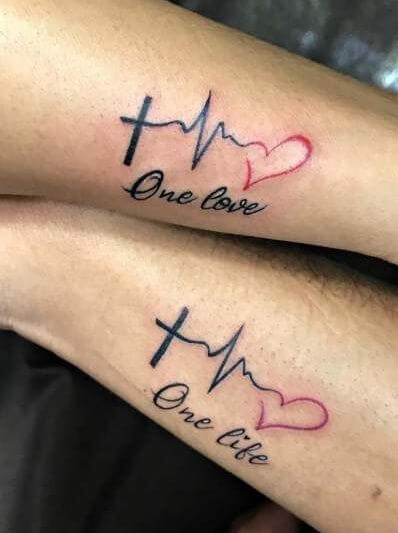 Old Age
Many people do not understand the concept of a tattoo for a lifetime and go into on an impulse. Before getting the tattoo, picture yourself at 60, even 50 or 40, and see if that is what you want when you are older. It may look right now, but you may not want that same tattoo in the future.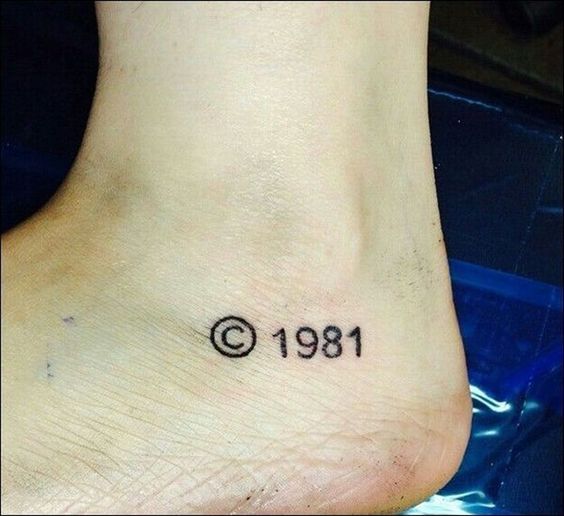 Gallery with plenty matching tattoo ideas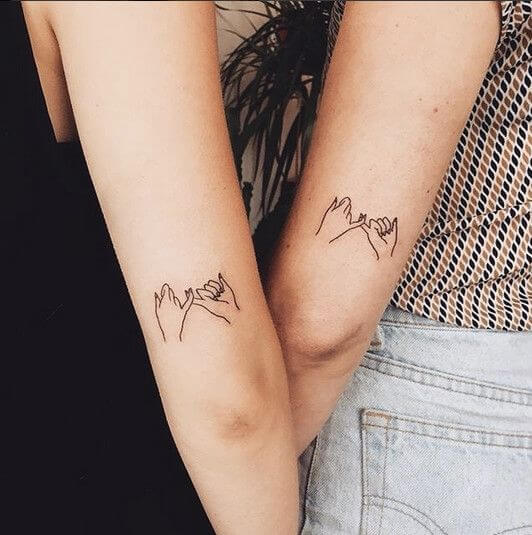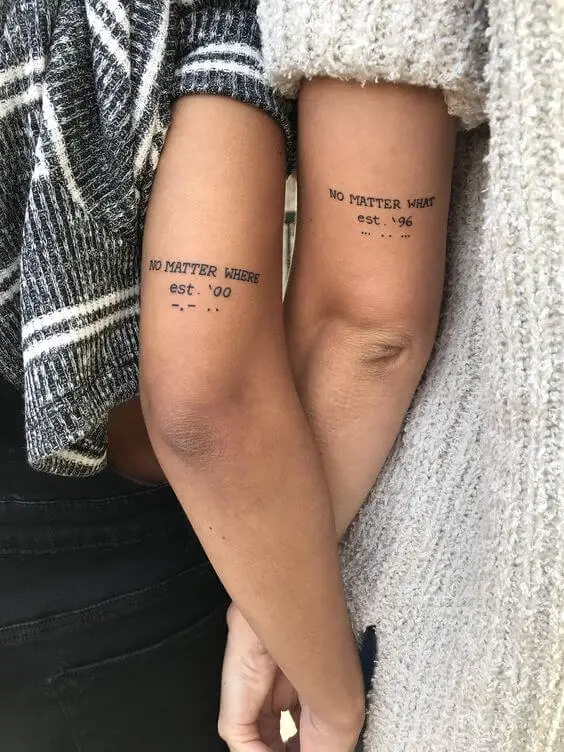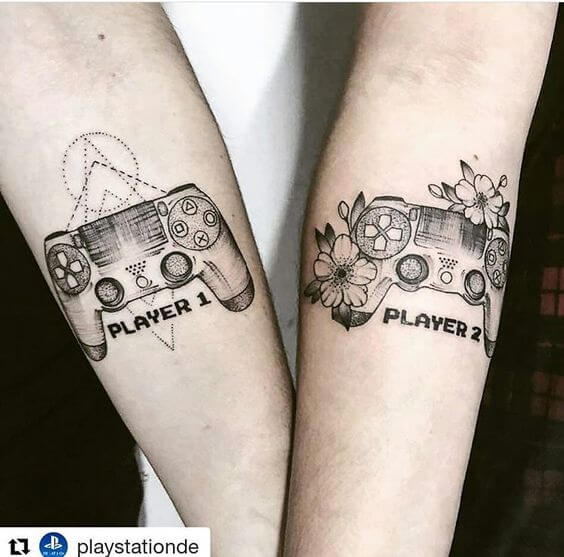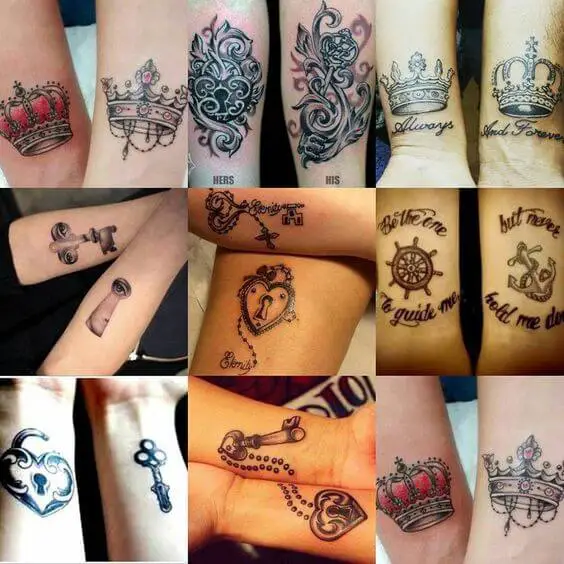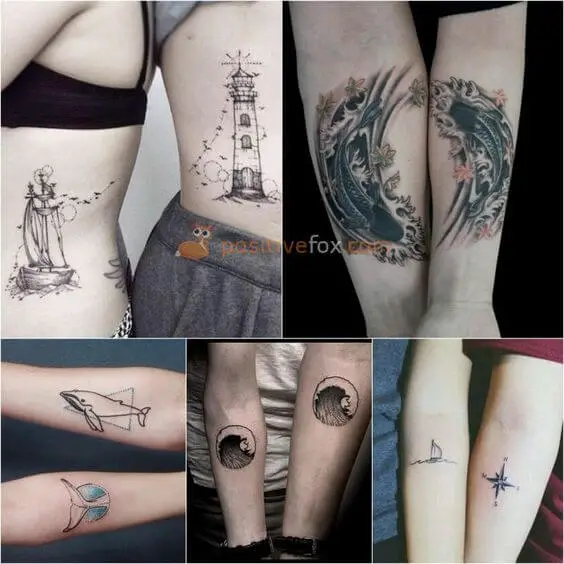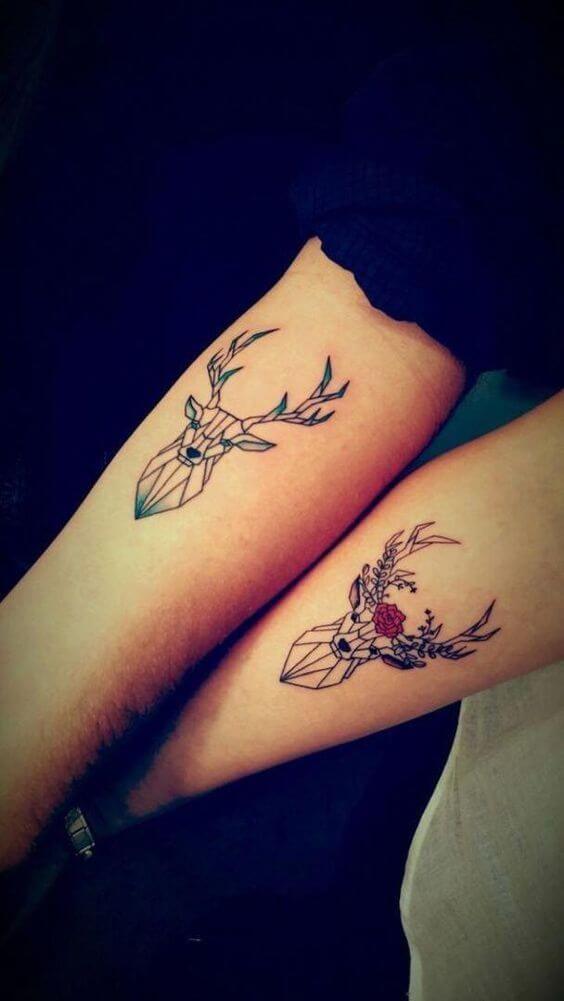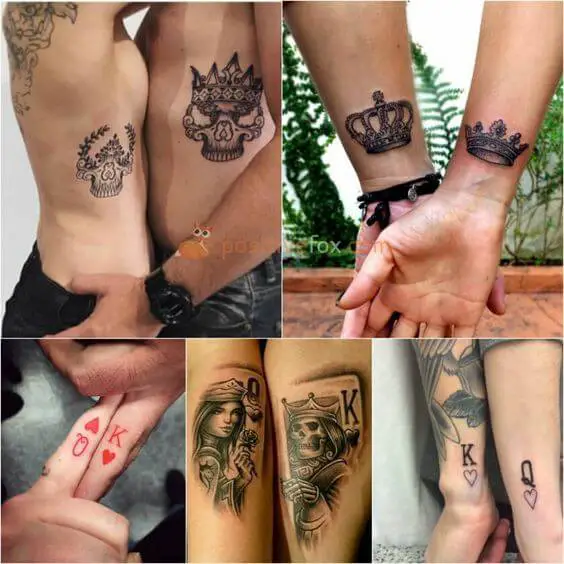 Pictures from Pinterest.com