The popularity of King and queen tattoos for couples has hit the internet by storm. There is no better way to show your love and commitment towards your partner than by getting matching tattoos. These tattoos signify royal power, supremacy, wisdom, stability, and courage. Getting inked together is the most romantic way to cherish the solidarity and undying love between partners. From cute anniversary crown tattoos to chess tattoos, check them all out here.
Crown Tattoos
The crown tattoos are ideal for couples who think of themselves as a king or queen. Combine these tattoos with elements such as rhinestone, diamond or crystals to get that beautiful effect. Depending on what you want to convey, you can get a tiny or big design. You can also choose watercolour crown tattoos as these are very much in trend. You can even get your anniversary date inked beside the crown, so your husband never forgets it.
His and Her King and Queen Tattoos
Don't like too much drama? Go minimalistic and get "His and Her" king and queen symbols inked on your wrists. The forever mark will always remind you of your bond and make you both come back to each other no matter how many times you drift apart.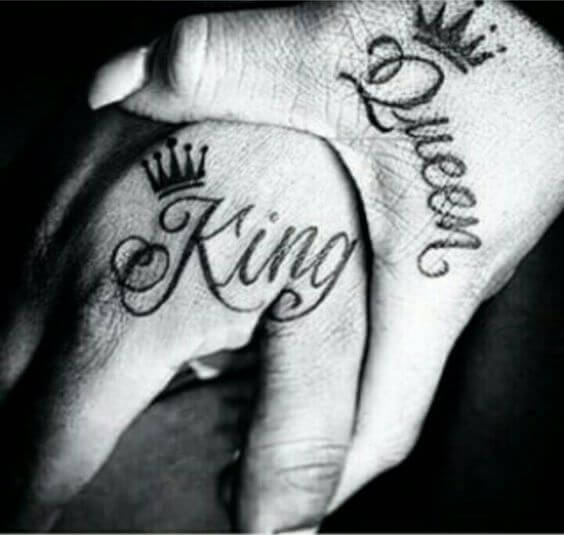 Chess Tattoos
The Chess tattoo is all over social media these days. These tattoos are great for couples who love playing chess or are super competitive. You are inevitably going to feel like the queen and king of the chessboard after getting the terrific chess tattoo inked together. If you find chess tattoos boring and outdated, try the 3D ones. There is something for everyone!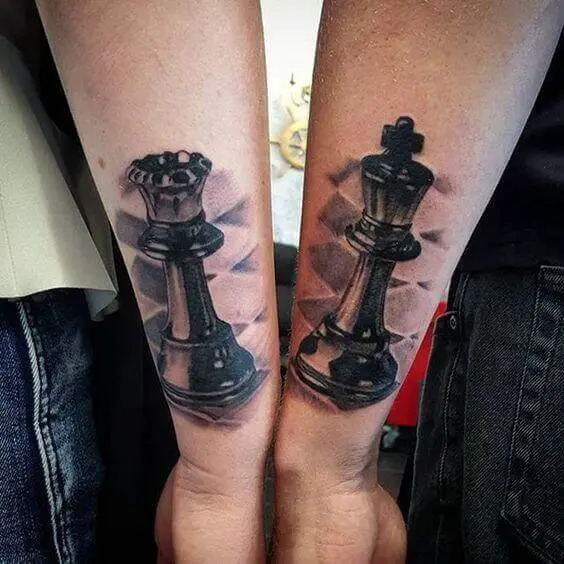 King and queen of the hearts
You can get a subtle and precise design inked if you don't want something too large. Try matching King and queen of hearts tattoo if you are fond of playing cards together. These small tattoos inked with the K and Q symbols and a cute little heart beside them is a great way to adore your togetherness. If black and white are too monotonous for you, try the coloured ones to get the best-looking design.
Few fresh ideas for you: Genius tips to prevent your watercolor tattoo from fading
Egyptian King and Queen Tattoos
If you are interested in ancient culture and mythology or want to think of an out-of-the-box idea, go for the Egyptian tattoos. These tattoos signify power, authority, and victory. Men can opt for the Egyptian King Pharaoh tattoo and women can choose the queen Nitocris tattoo. You can add a more stylish touch to the design by getting a skull crown tattoo inked. These are awesome for people who are looking for a darker theme.
Check this out: Black Panther tattoos : The Famous Marvel Character Who We All Love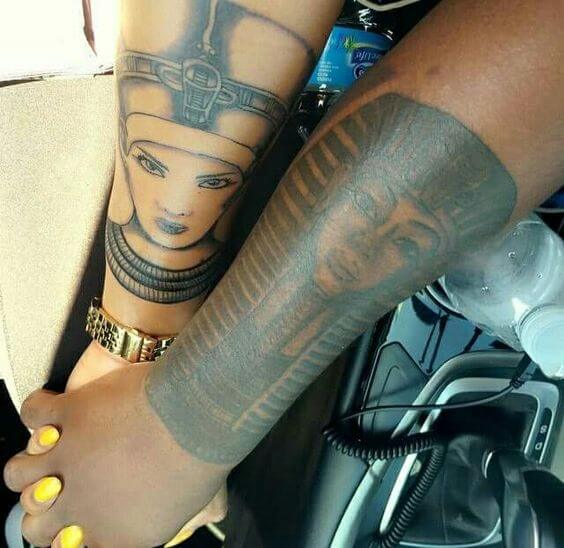 Source of images: Pinterest.com
Gallery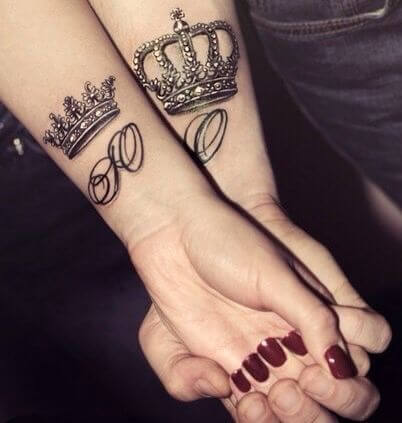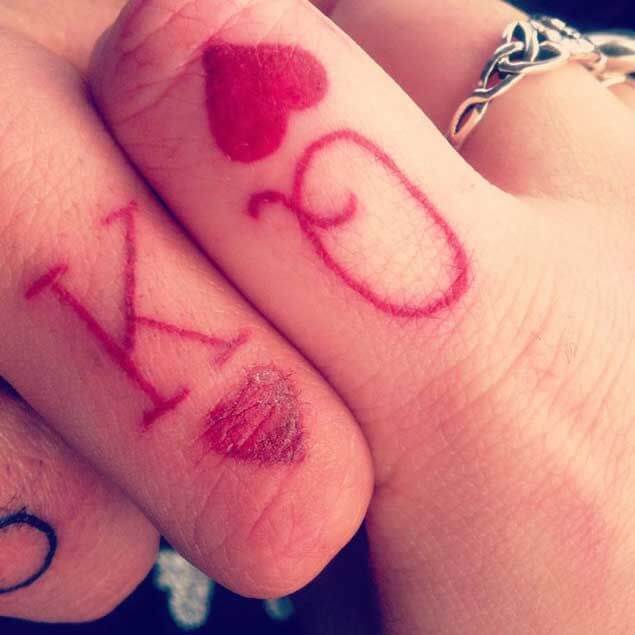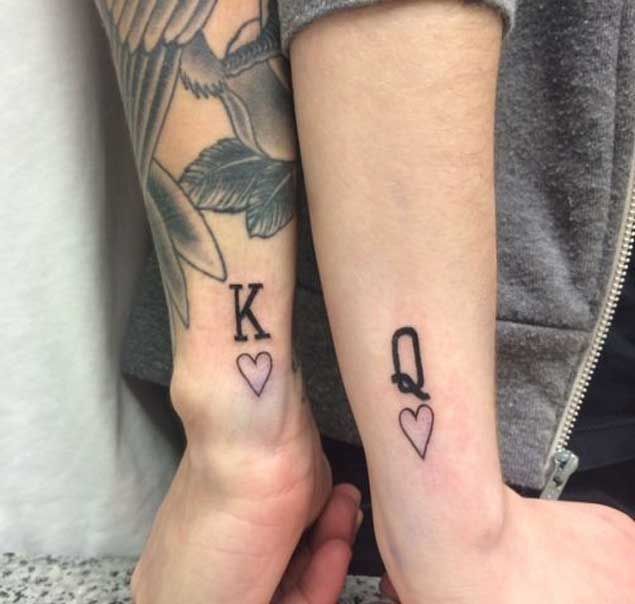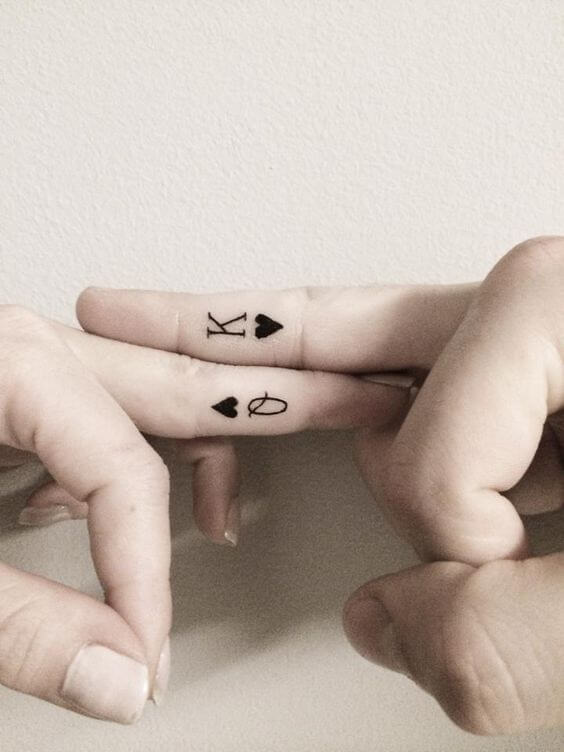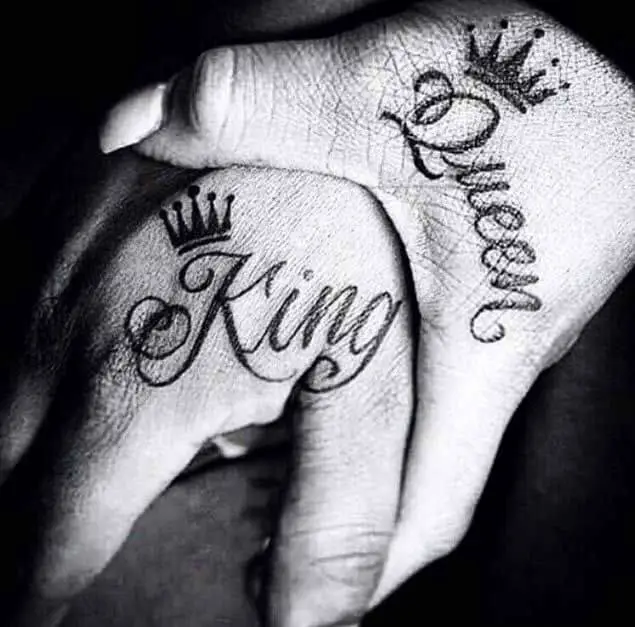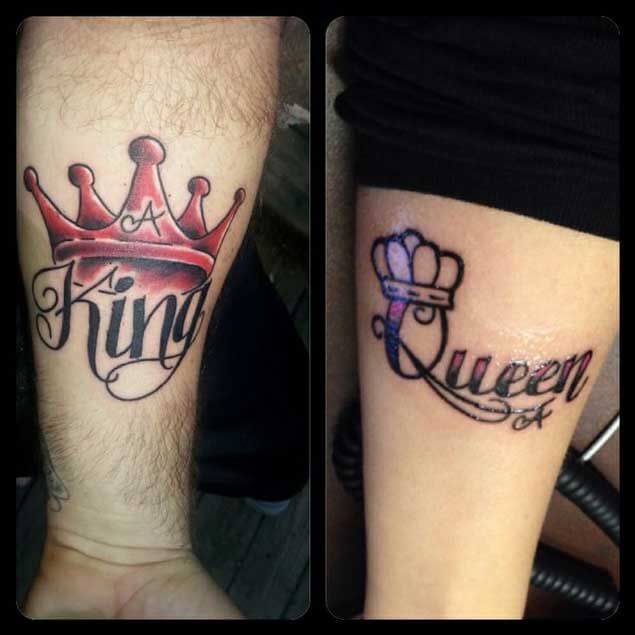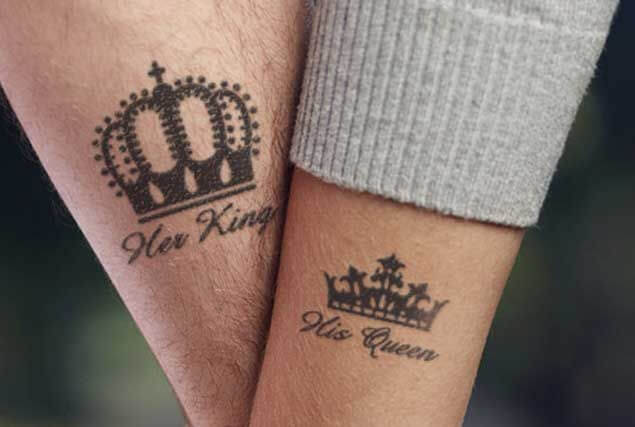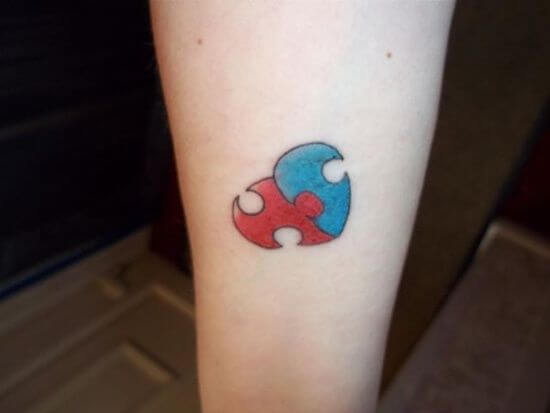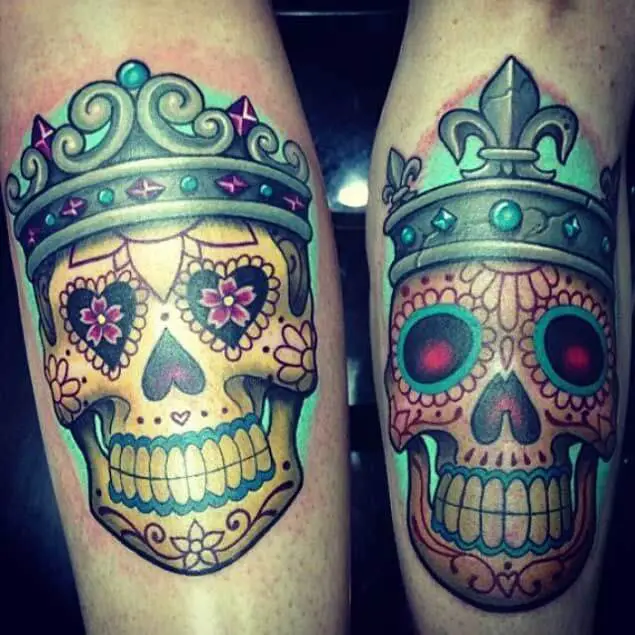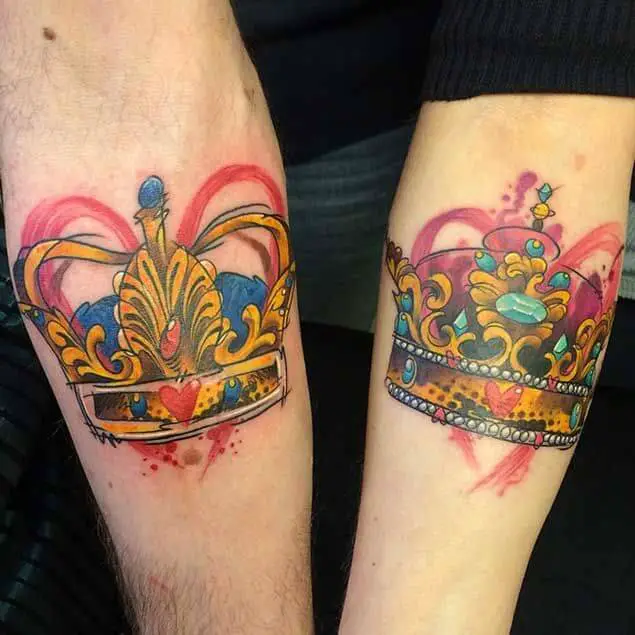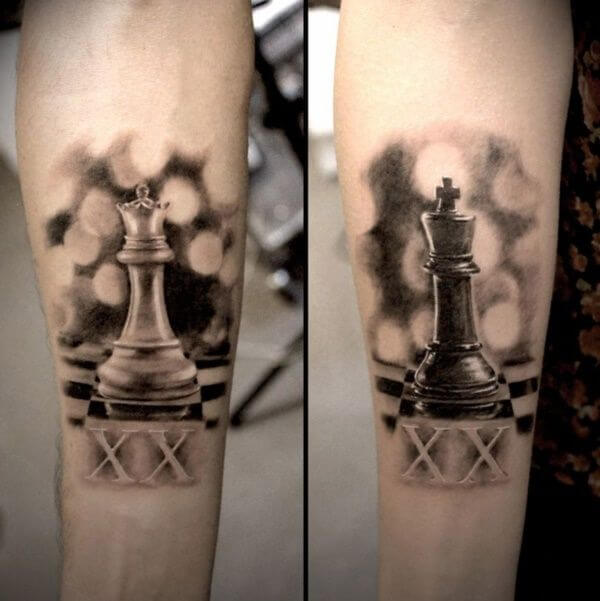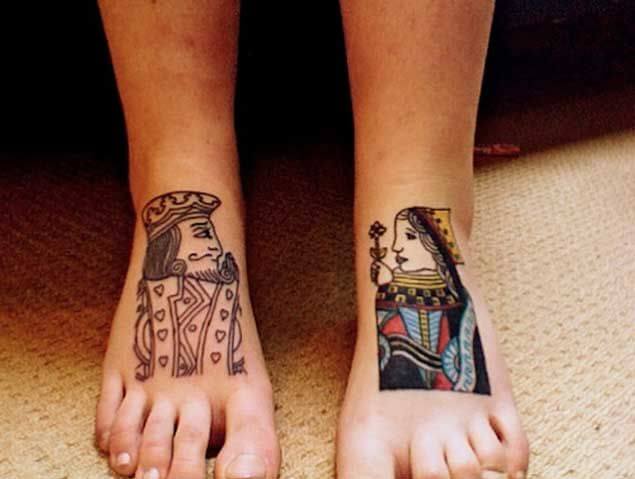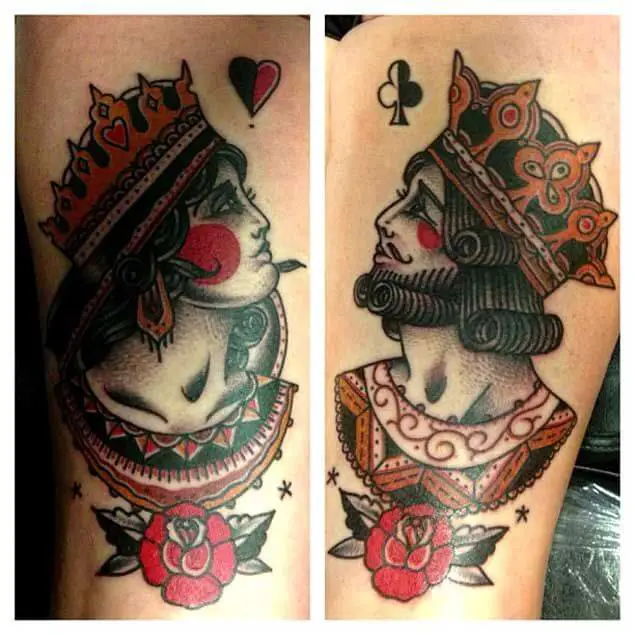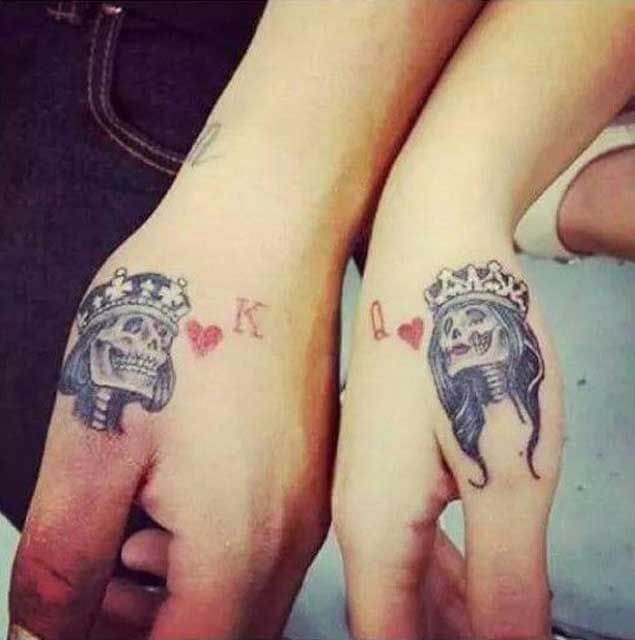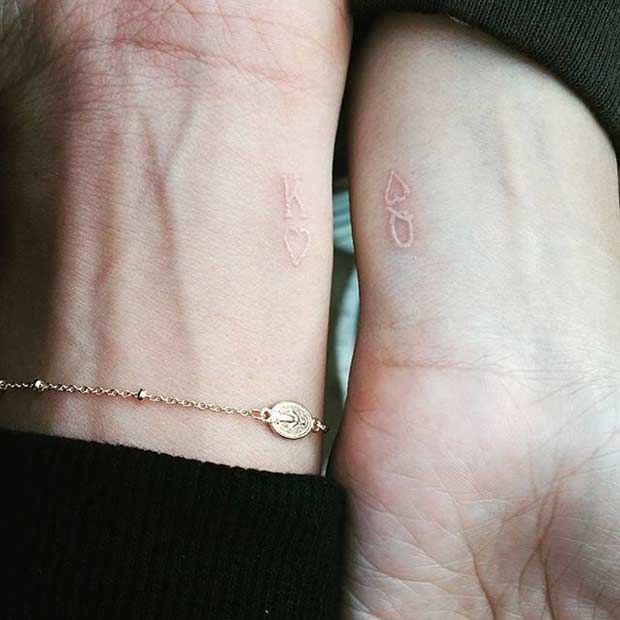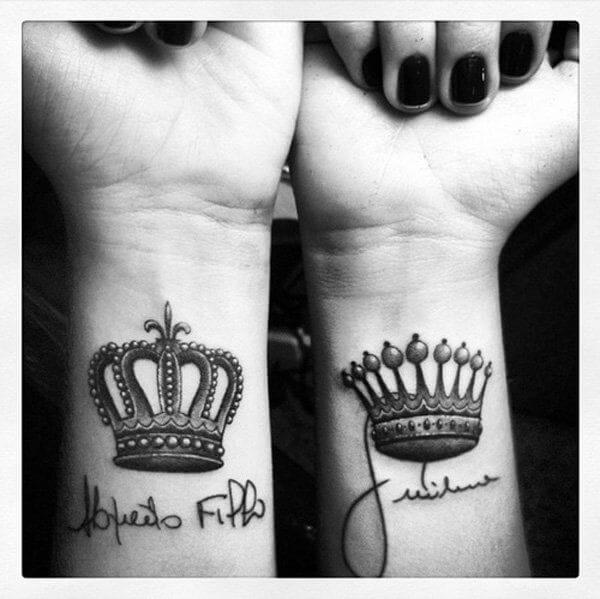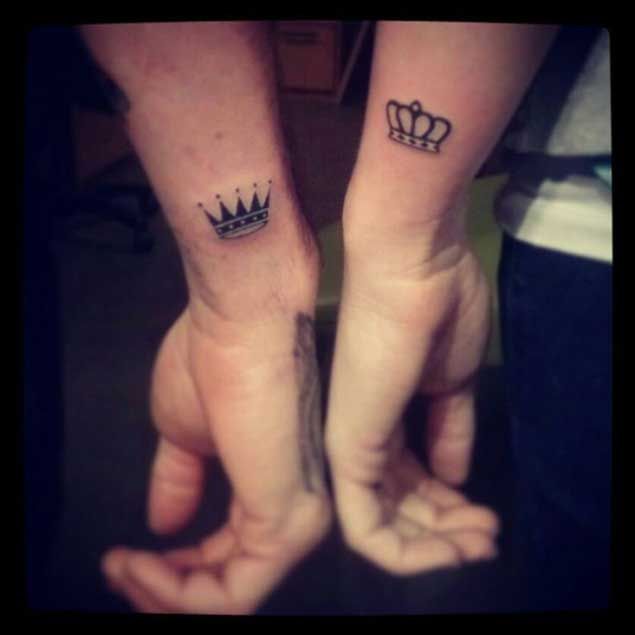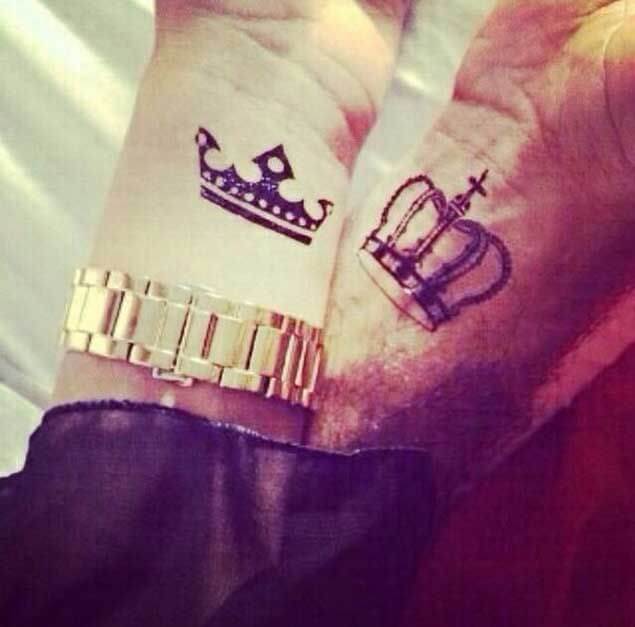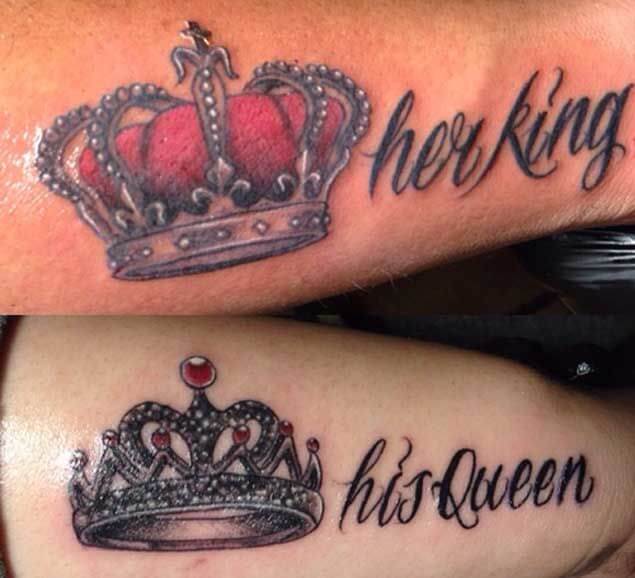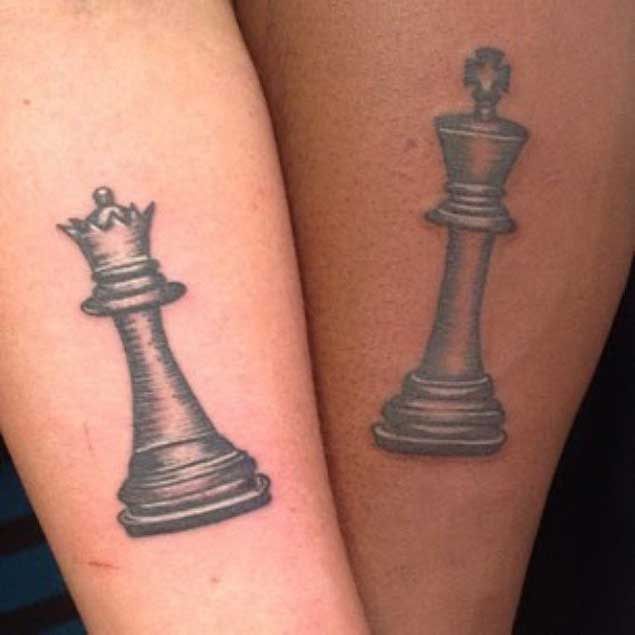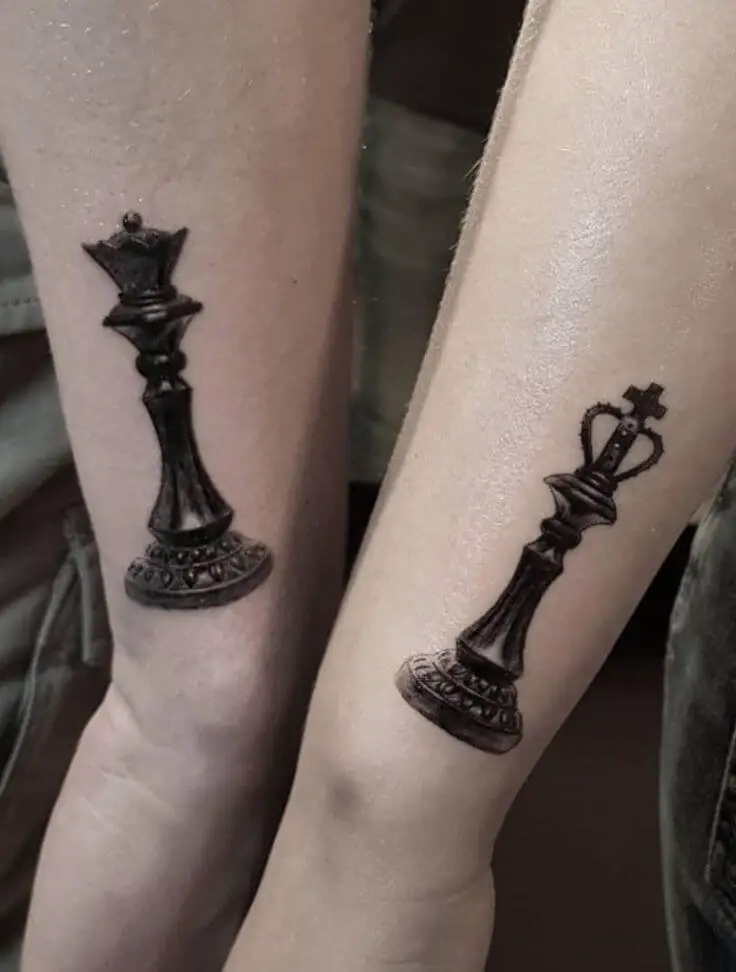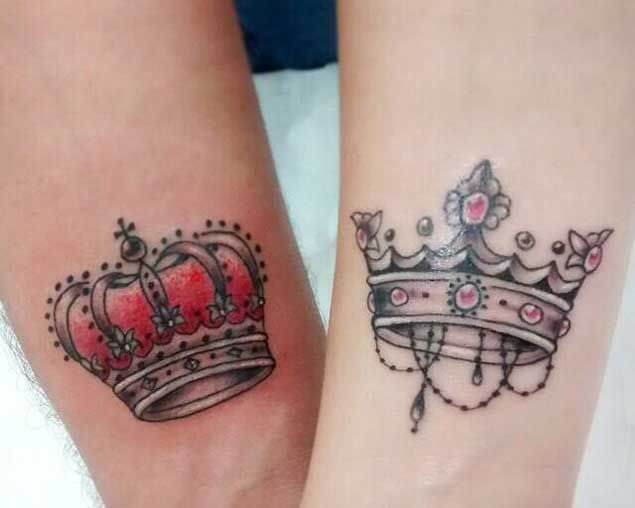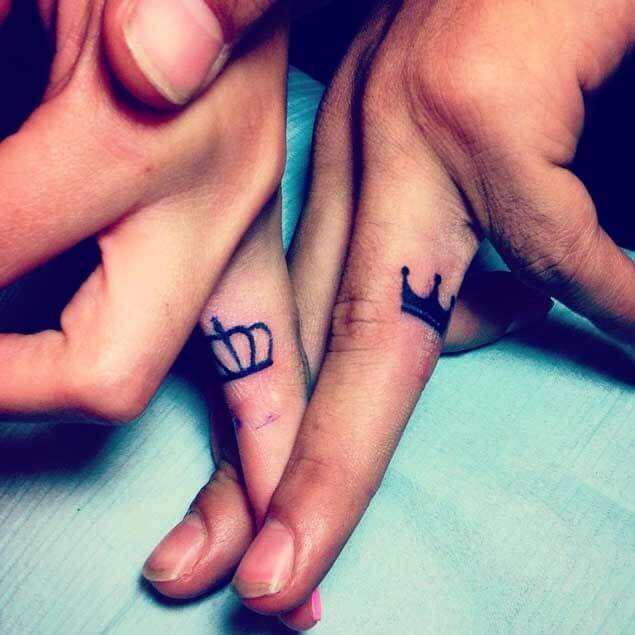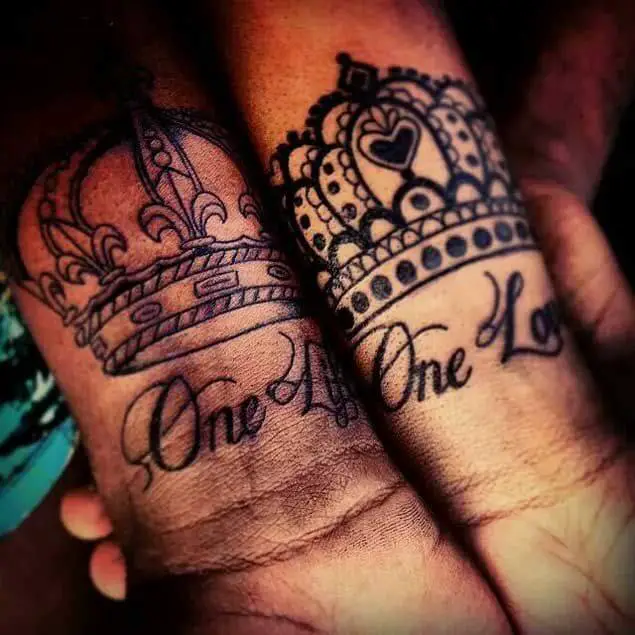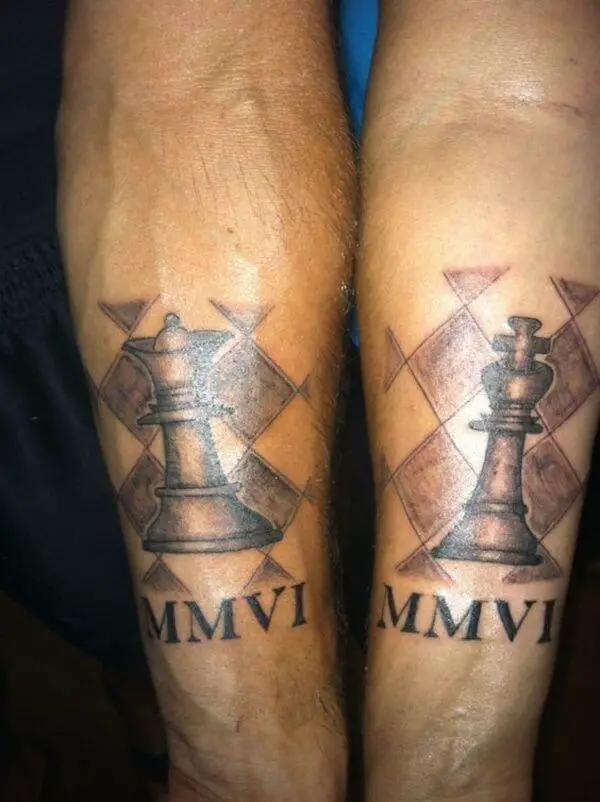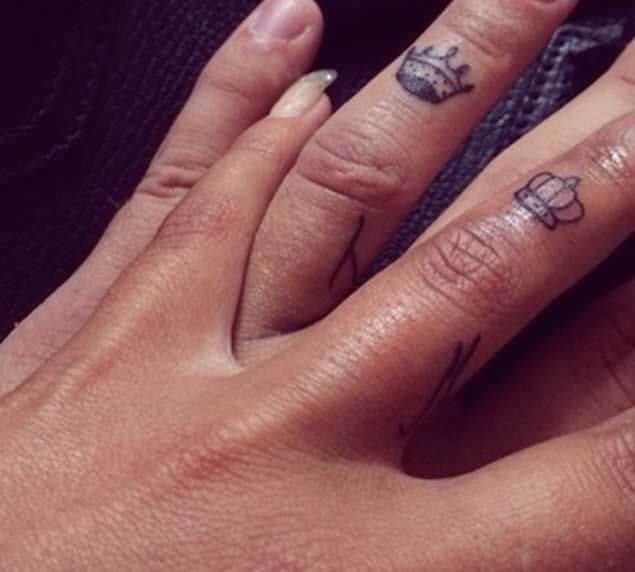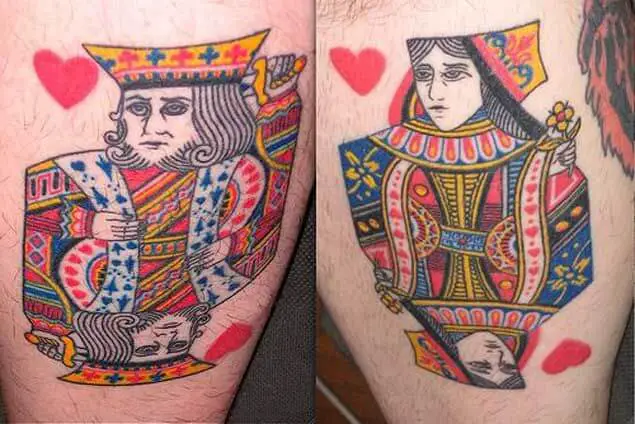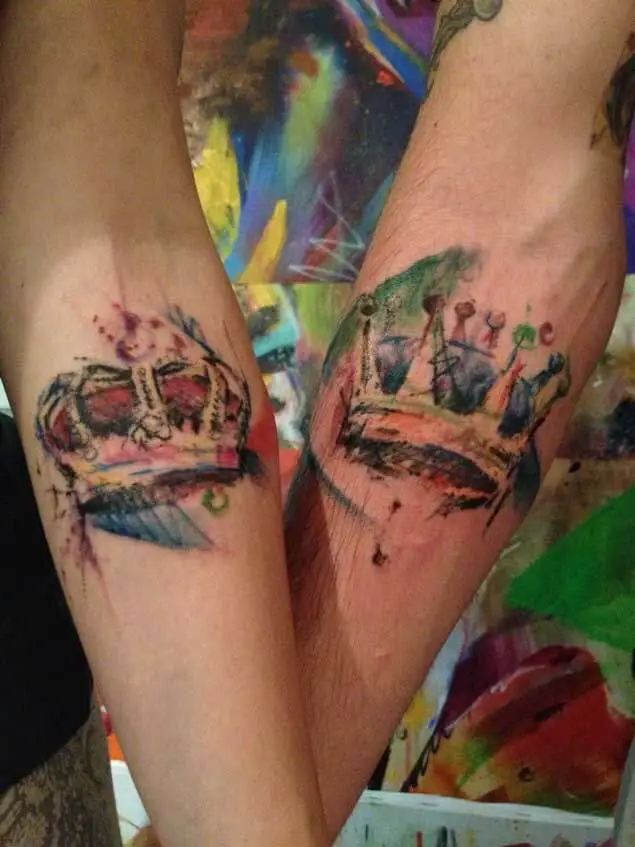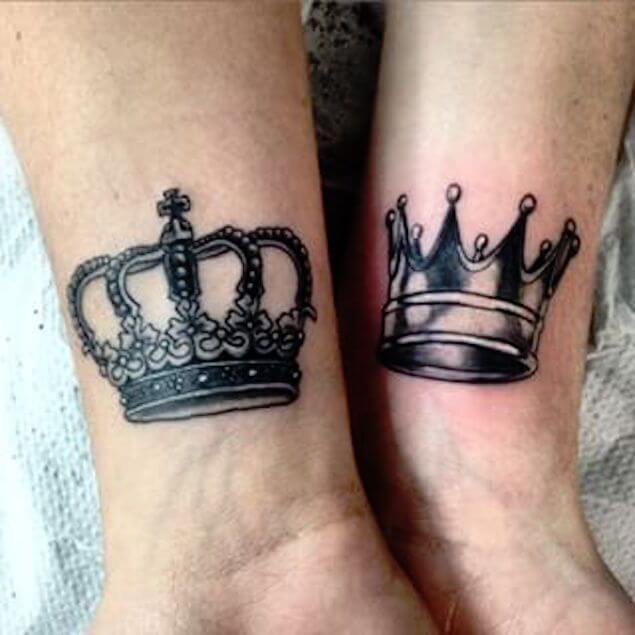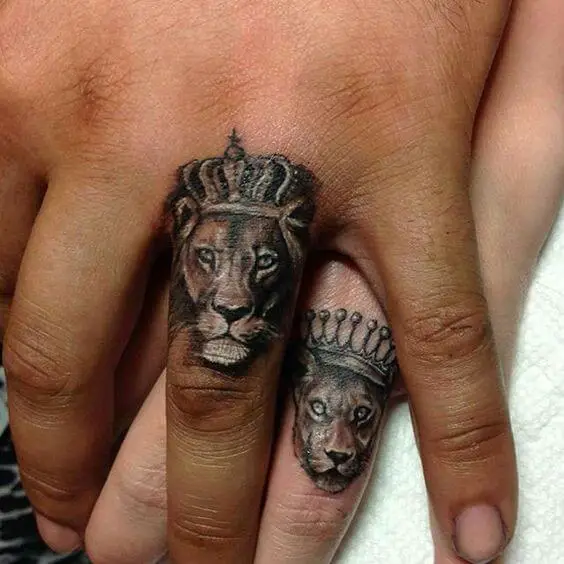 Conclusion
Many people may think that getting matching tattoos inked is just a silly phase of infatuation but for some, it's a symbol of love, association, and passion. Sporting King and queen tattoos are the best way to showcase your devotion and loyalty towards each other. In the process of getting inked, you can also learn about the various stories and meanings associated with each design. So don't overthink and strengthen the ultimate connectivity between you and you mister by getting matching King and queen tattoos.