We might easily forget to look at other forms of art to inspire ourselves for our next ink session. From paintings to sculptures, any form of visual art can be adapted into a tattoo concept, provided your tattoo artist is skillful enough and willing to do so.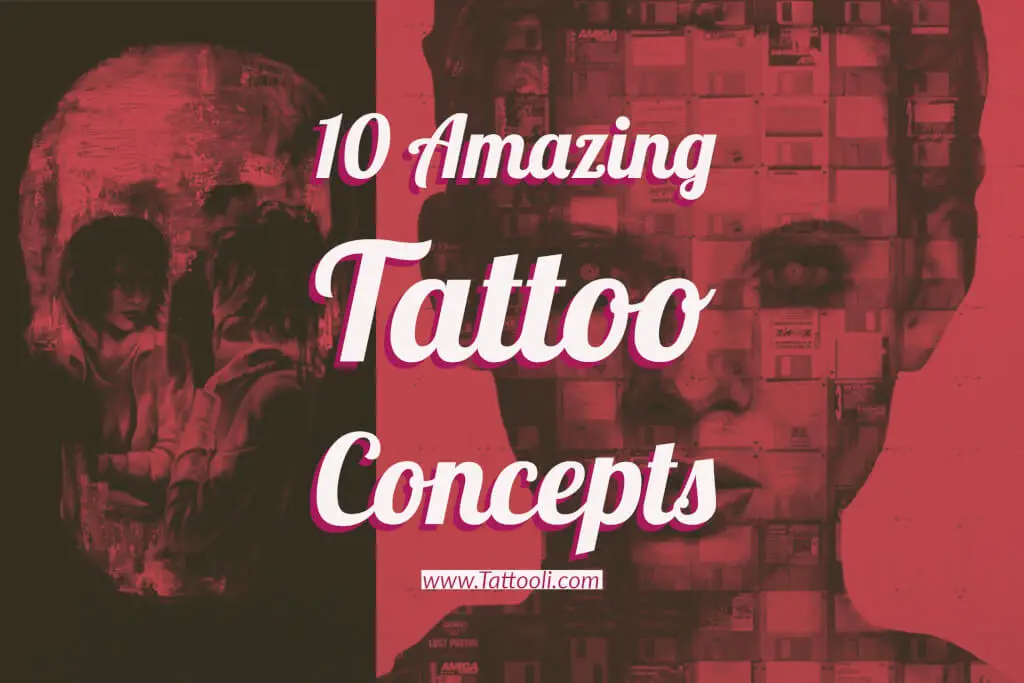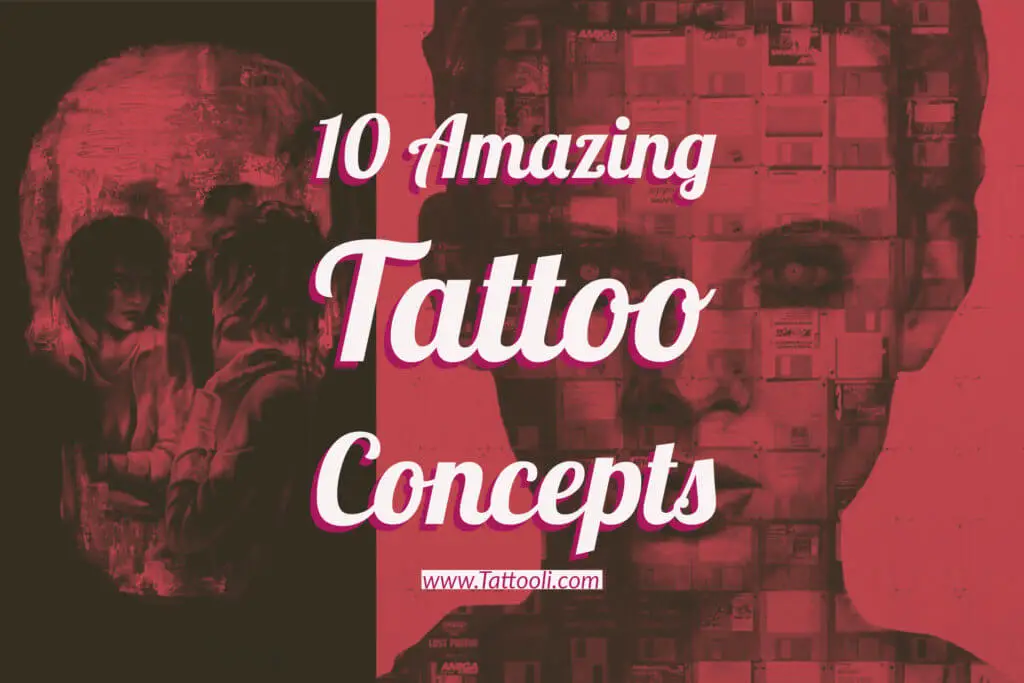 Tattoos, obviously, are permanent pieces of art. Therefore it is pretty darn important to get something that you absolutely love. My favorite part about getting tattooed is the whole process of finding exactly the right piece and design to make you look your absolute best. I kind of hate it when people are showing off their tattoos and it's your typical off the wall, no thought required, I'm-just-getting-this-to-get-a-tattoo pieces. I feel like the ratio of boring, repetitive tattoos greatly outnumbers the amount of amazing, original artworks you could have. Here are 10 amazing pieces of art that would be (in my opinion) amazing tattoos concepts and I hope these artists will inspire you to put a bit more thought before your next ink session.
1. Skull optical illusions by Tom French, the essence of tattoo concepts!
Try a new twist on the classic skull. These amazing paintings by artist Tom French are intricate and would add some amazing depth into the typical skull tattoo. Also, who doesn't want a sick optical illusion skull on them?
2. Lora Zombie's unique illustrations
Lora Zombie is a super talented artist with amazing illustrations that would look amazing as tattoos. The awesome grungy artworks would transpire amazingly into tattoos. (And there's actually proof of that on her website).
3. Floppy disk portraits by Nick Gentry
Okay, I don't know how well these would transpire into tattoos but I'm sure there's someone out there who would do an amazing job. These artsy and multi-colored pieces of art by Nick Gentry would look amazing on the thigh or calf where the skin is already tight so they could do all the detail properly.
4. Angie Hoffmeister's drypoint prints
Angie Hoffmeister's drypoint prints caught my eye and would not let me look away. These complicated yet simple portraits have me at a loss for words. All I know is I would love to have these trippy portraits tattooed on me.
5. Street artist Shaka's new pop out canvas pieces
From street artist Shaka's latest gallery exhibit. These colorful, awe-inspiring and intense pop out canvases are so inspirational. All the intricate color, design and texture is absolutely phenomenal. I know you can't have a tattoo actually pop out of your skin, but just the color schemes are enough to inspire some great ideas.
6. Birds by Abby Diamond
I fell in love with Abby Diamond's set entitled "Birds." Everything from the abstracted lines and the dripping watercolors screams at me to run to the nearest shop and get this on my shoulder blade. Dripping watercolors in tattoos is one of my favorite styles to see transposed into a tattoo, hands down.
7. Alex da Corte's odd and inspiring sculptures
Alex da Corte has been one of my favorite artists for quite some time now. Everything from his photography to his sculptures is pure gold in my eyes. Now, how cool would these two sculptures look transposed into ink? Pretty rad right? Not every tattoo has to come from a drawing you know.
8. Dark Night by Melissa Hartley, one of the best Tattoo Concept
Melissa Hartley has quite an extensive portfolio, but there's something about her dark and gothic style that makes me drool. Especially this piece entitled "Dark Night." Sweet Inspiration for a sleeve right?
9. Thomas Allen's paper works
Thomas Allen creates his artwork from old books that he cuts out and makes paper dolls with. I absolutely love this. I think the whole idea of borrowing from books is fantastic. I think these would be really cool styles to play with when it comes to getting in the chair.
10. Eugene Plotnikov
I just recently stumbled upon this artist not too long ago and since then have been quite intrigued by his oddly beautiful drawing style. It's nothing short of totally gnarly. In a good way. Eugene Plotnikov's super intricate and wonky colorful people would make such an epic tattoo!
What do you guys think? Leave your comments below!