Gemini tattoos are a great way of depicting personality for people whose birthday falls between the 22 May and 21 June. Gemini people are social and gregarious by nature but they can also possess a complex character. This is to say that Gemini people can be sometimes poles apart in their character. For instance, social at times and distant at times. But generally, they are soft by nature, kind and warm and affectionate to people. They do not like hurting others by words or deed. Perhaps this is why many people who do not belong to the zodiac sign Gemini still insist on wearing a Gemini sign tattoo to remember their loved ones with affection.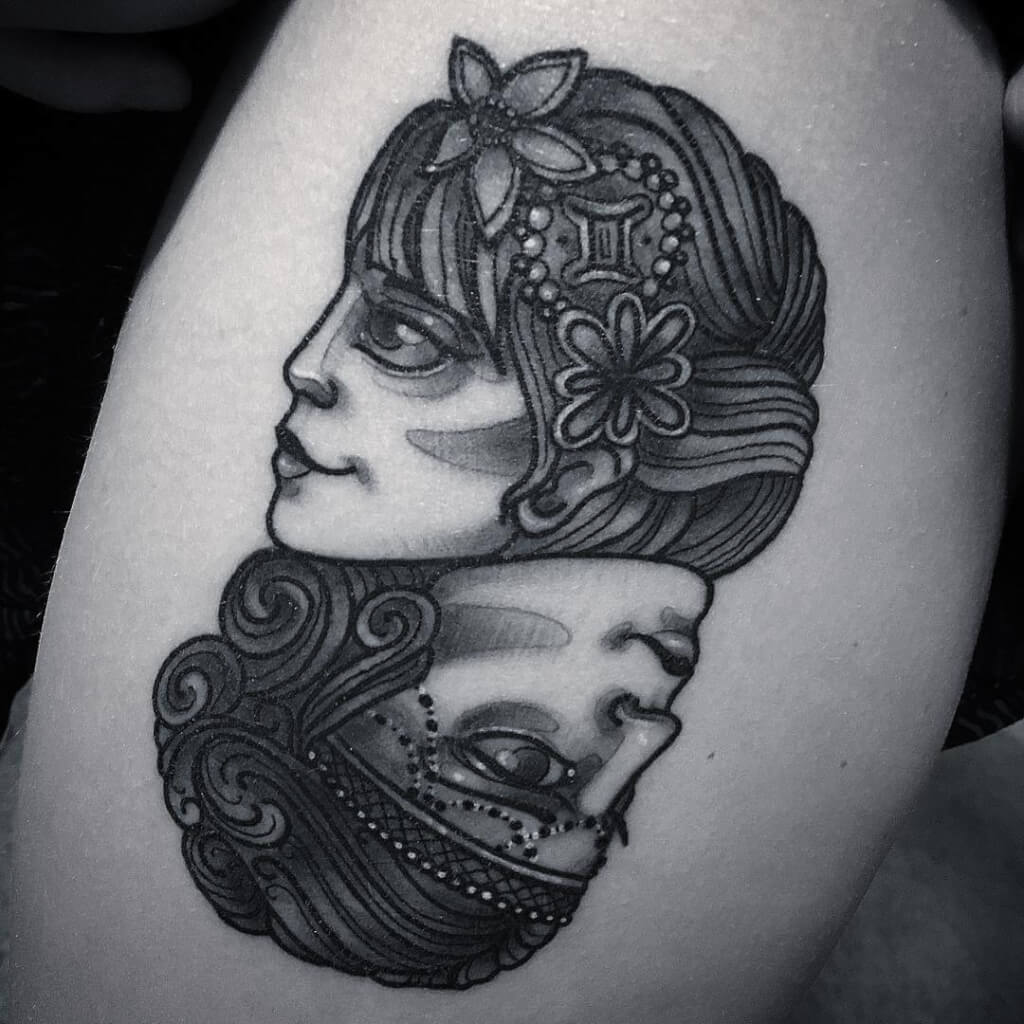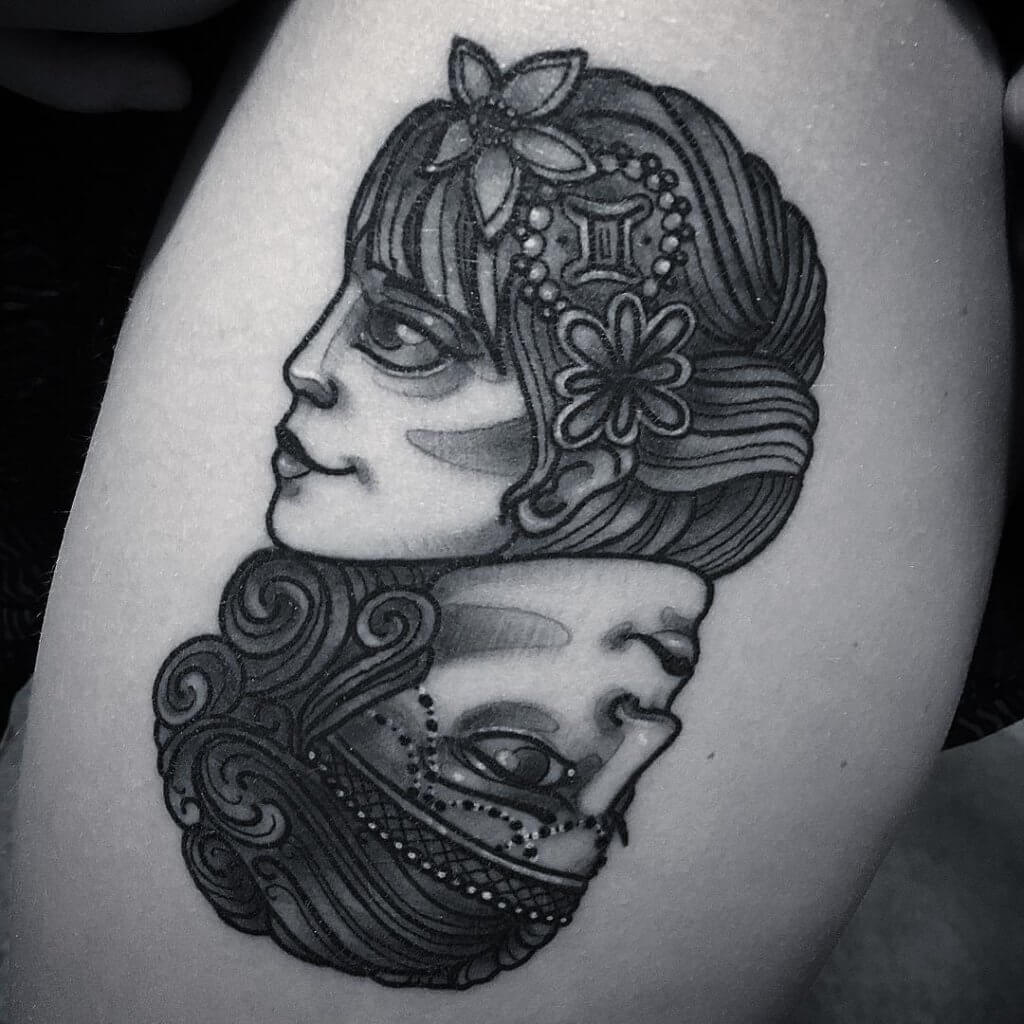 Just like all the zodiac signs, there are several Gemini tattoo designs that you can choose from.
Orchids and rose are some flowers belonging to Gemini and so women find it easy to make floral Gemini tattoo that represents this zodiac sign.
The Gemini zodiac sign is represented as a dual sign and it mostly looks like the Roman letter II and the belief is that it symbolizes Artemis and Apollo the twin gods in Greek mythology.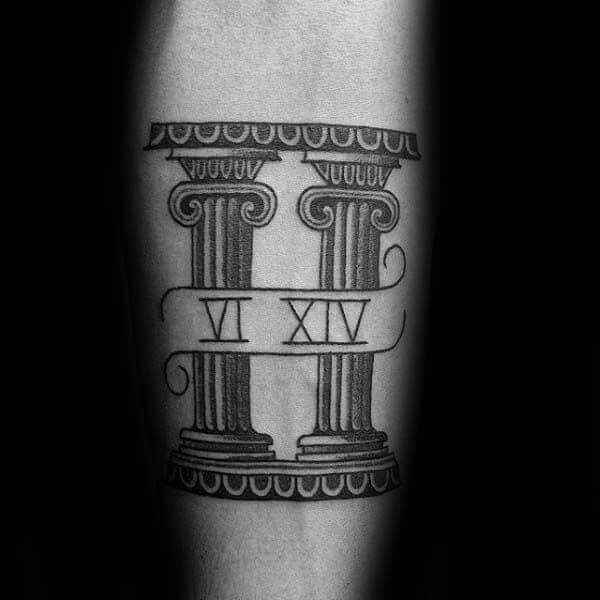 Some people also believe that this dual sign represents Castor and Pollux, the twin sons of Zeus and Leda.
Hence the Gemini zodiac signs are always dual with either twin heads or figures or twin numbers etc.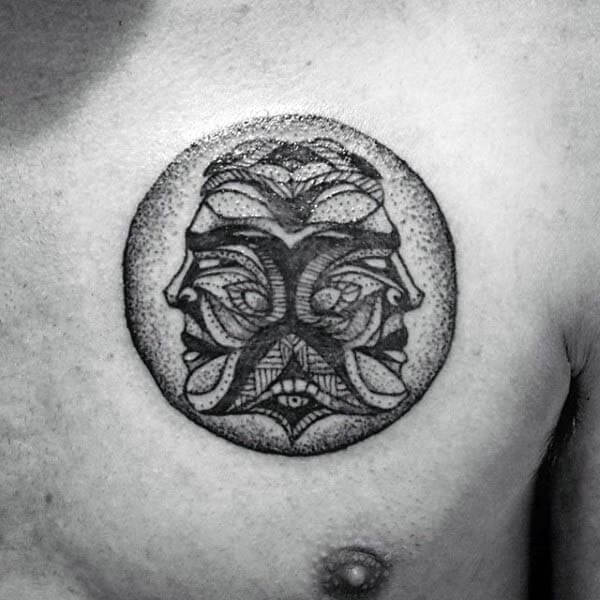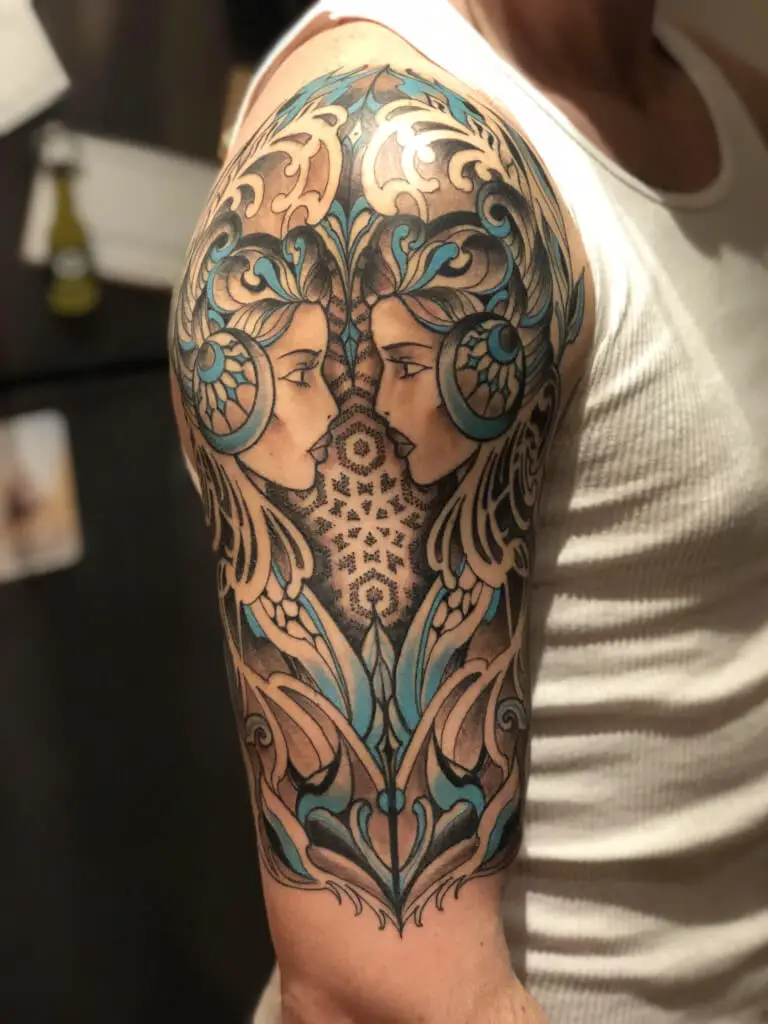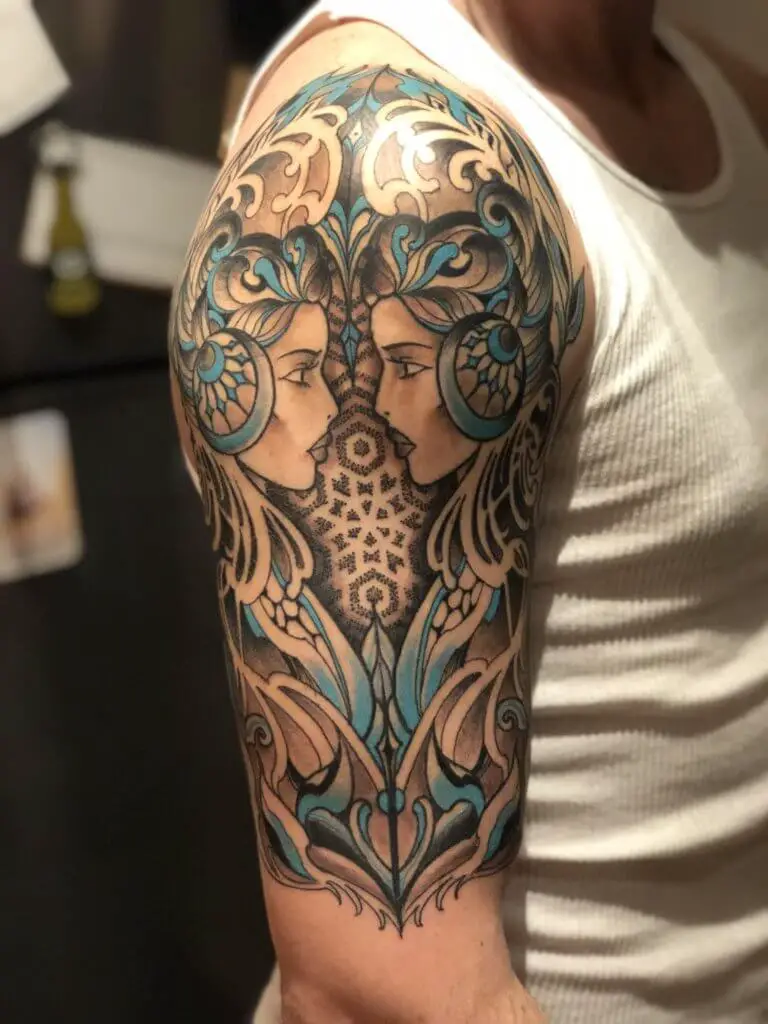 We can always embellish these dual signs with our creativity such as surrounding them with flowers or extending them to create a motif. Even a twin heart on the Roman letter II will emphasize the Gemini sign along with love. Twin doves pecking identically at the Roman letter II which is designed like a tree has a natural look.
The Celtic Knot tends to envelop all sorts of tattoo designs giving it greater impact and a mysterious effect.
This is more so when it comes to a Celtic Gemini tattoo design. Gemini people are said to possess a dual personality. They can be energetic, fun-loving, kind and affectionate in many ways and yet they are nervous, jittery and indecisive about many things. Similarly, Celts are brave warriors and fierce enemies and at the same time, Celts are also great poets. The two natures are almost diametrically opposite.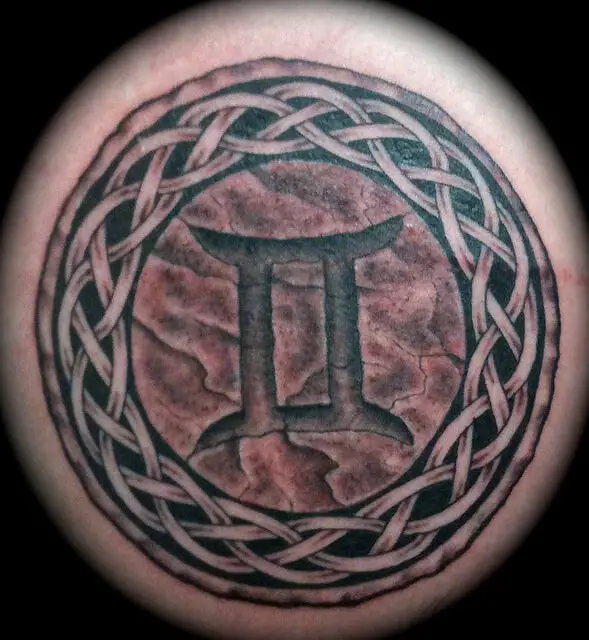 Tribal Tattoos also lend itself beautifully to accommodate Gemini zodiac signs with its geometrical lines, concentric circles, and tribal vines.
However, the tribal tattoos will require more space and will do beautifully on the shoulders, back or thighs. Any image can be created dually to give the Gemini effect. Just make sure that whichever tribal tattoo you choose gives justice to their culture to not only look authentic but also not to hurt their sensibilities.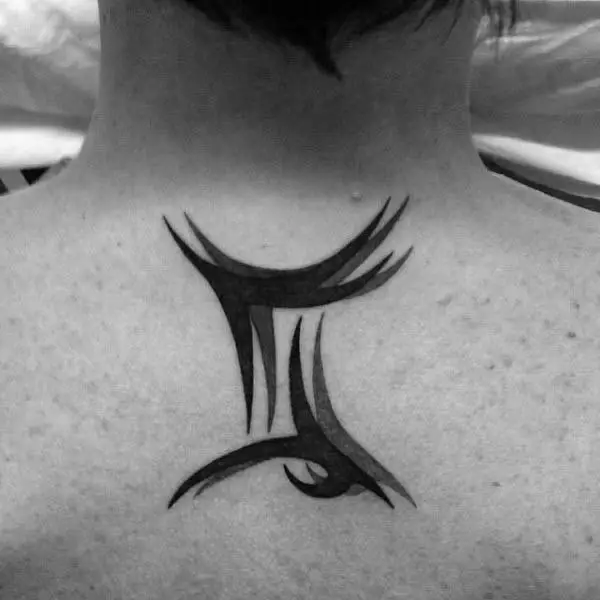 Conclusion
Remember that Gemini people are loving and good and do not like to hurt. Any good artist can create a new tattoo design that will incorporate the Gemini sign and turn into a unique Gemini tattoo.
Gallery with Gemini tattoos