Temporary tattoos can let a person experiment with what and where a tattoo would look like in choice areas that they may be considering putting a permanent tattoo. However, temporary tattoos have limited designs from which to choose and usually won't last long enough to make the wearer tired of it.
Getting a more permanent taste of long-term wear with your creation is pretty simple. It all begins with a permanent marker.
The primary permanent marker should be in the black for outlining. To add color and to fill in the outline multiple colors such as blue and red can be purchased. Once you have an ensemble of permanent markers, you are ready to customize your design in a tattoo on your chosen area.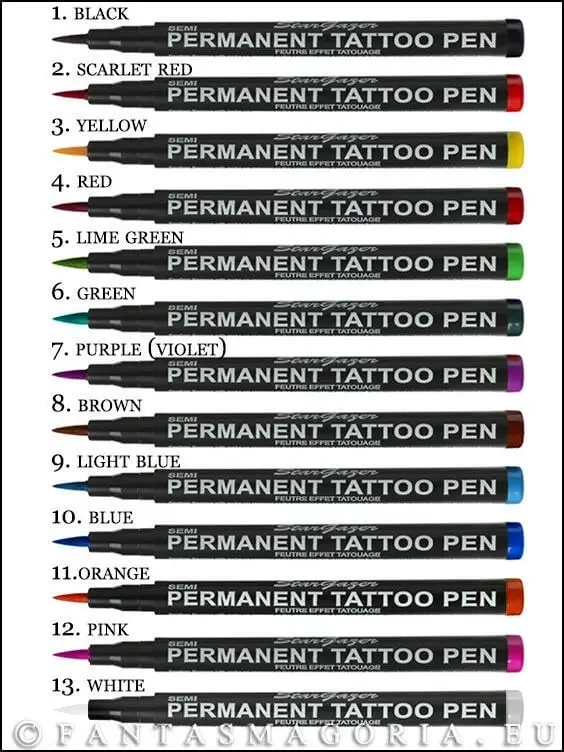 It doesn't matter if you cannot draw very well; the idea is to experience a tattoo in a semi-permanent state to decide if you are ready to commit to a permanent tattoo.
After you've picked an area on the skin and chosen what you'd like to draw take the black permanent marker and sketch an outline of the picture. When you are done sketching the outline fill it in with the permanent colored markers completing each segment of the image with one color at a time until the skin inside the shape is vibrant with color making the semi-permanent tattoo whole.
Once the tattoo is finished go about your routine as usual.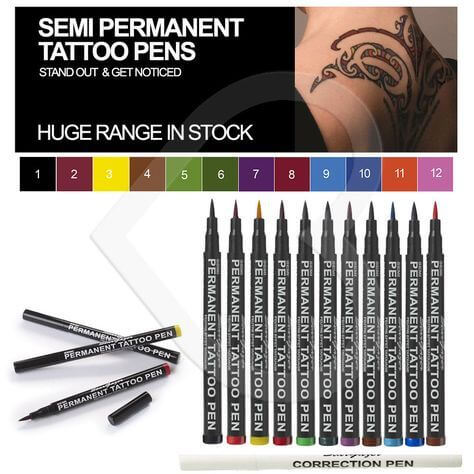 Dress as you normally would. Don't cover the tattoo up if you don't have to. Go about your life as if the tattoo were permanent and made adjustments. Prepare for the reactions of others when they see the tattoo. In some situations, the tattoo may have to be covered. An example would be at your place of work depending on store policies or church if being respectful.
Wash as usual and allow the permanent tattoo to fade.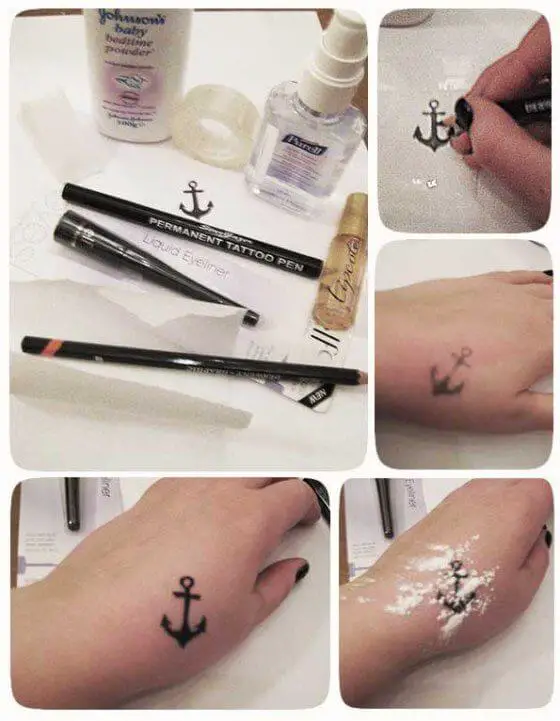 The symbol should fade with time and washings. Be sure to gently rub, wipe and scrub over the tattoo just like you would any other part of the body when you are getting clean. Parts of the tattoo may fade and disappear before other bits of it. The colors will likely fade well before the black outline of the tattoo, but this may not happen due to how dark the shape is and was made at the beginning. The control of how dark the outline and fillers, colors, is done with how hard the permanent markers are pressed in the skin.
Sources : https://en.wikipedia.org/wiki/Tattoo#Temporary_tattoosWikipedia