Back of Neck Tattoos have become so popular and overnight! If you're a female and you're looking for a way to hide your tattoo, then you'll want to consider the back of your neck. It's easy to cover with your hair, a scarf or it's easy to show off if that's what you're looking for. You can wear your hair up to show off the design to everyone around. If you're a male and wanting a way to display your plan, you will also want to consider the back of the neck because it's one of the most comfortable places to be displayed. The best thing about the end of the neck tattoos is that there isn't one design that goes better than the other. Space is limited so you obviously can't have a massive map on the back of your neck, you'll need something small and sometimes the lower the design, the better.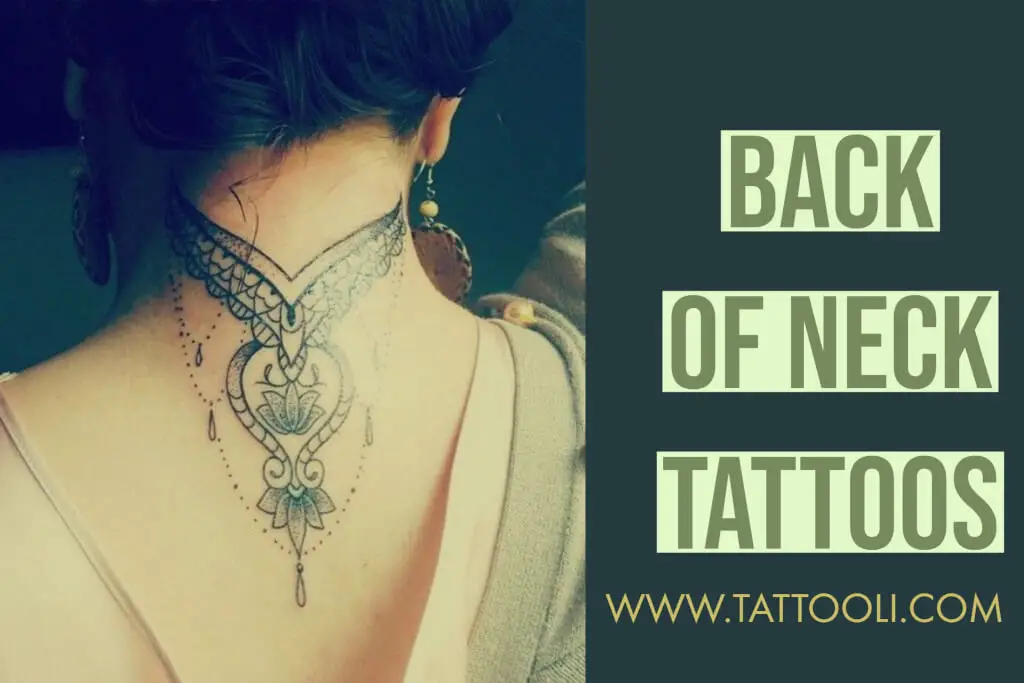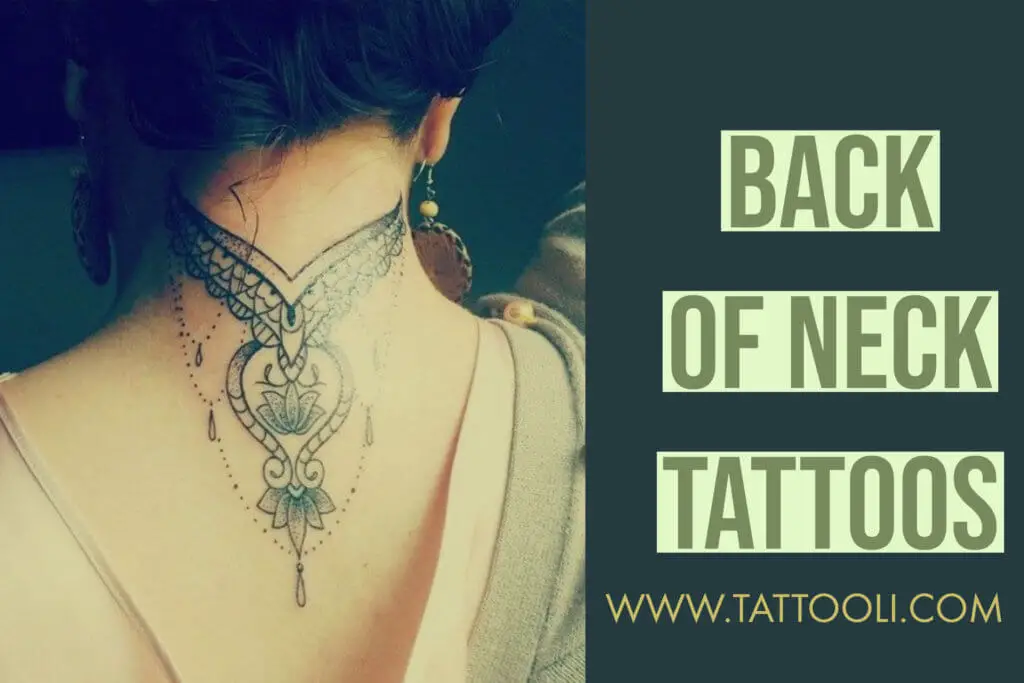 Made with Adobe Spark
Whether you want to get a Chinese symbol on the back of your neck, which is so popular amongst the female population, which can easily be added to, you can start with one on the back of your neck and quickly go down your spine with more and more, or even change it up and mix in any other design below it. Maybe you're in a band and want a way to display your love for music; you can quickly get a bass clef or any other music note, or even your favorite band's logo. The options are limitless, and you'll love having something that means so much to you in a spot that is readily displayed and later on knowing you can add to it is even better! Tattoos aren't something you can ever have just one of.
Check out these awesome back of neck tattoos designs below!
Tribal Elegance
The swirling lines of this tribal tattoo give it an elegant look while still keeping beautiful and easy to follow a design that catches the eye.
Tiny Tree
This tiny tree tattoo makes a big impression despite its size. Perhaps it symbolizes the strong roots of the wearer.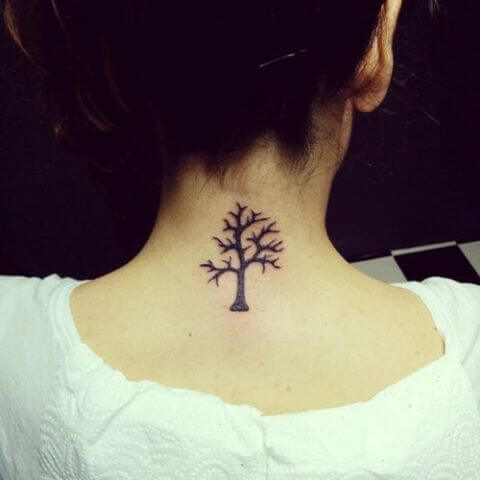 Painted Rose
This rose has a beautiful painted look and enhances the wearer's skin tone. It is artsy and elegant.
Simple and Peaceful back of the neck tattoo
The symbol for the sound "Om" is just as beautiful and peaceful as the sound itself.
Intricate Adornment
This intricate design immediately catches the eye, making viewers want to check it out.
Let it Be
Lyrics to live by are also a popular choice to get your message across.
Egyptian Goddess
A beautiful feathered goddess adorns the back of this woman's neck. Perhaps she's just as beautiful?
Quiet Flight
Shhh… don't move! It might fly away!
Strength of the Oak
The oak tree has long been a symbol of strength, and the acorn a symbol of growth.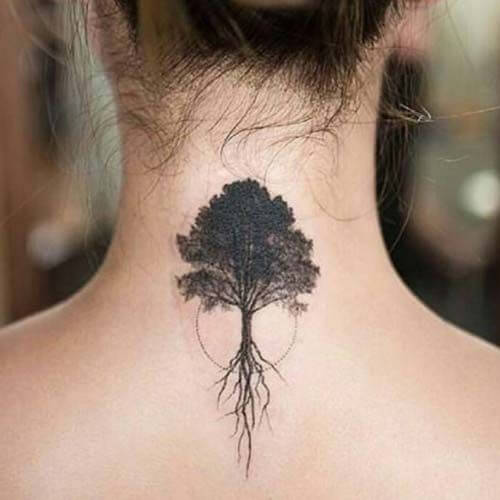 Tiny Heart
Tattoos don't need to be big to make an impression!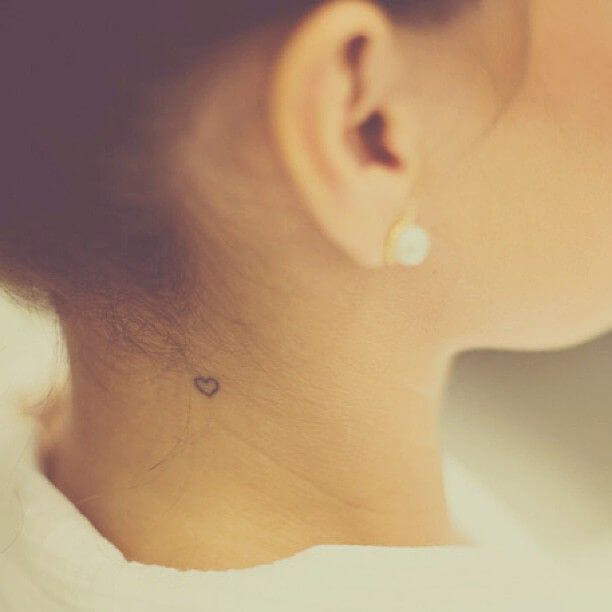 Lovely Flower
The bolder lines of this flower, as well as the colors used provide a lot of contrast in this image.
Bouquet of Ink
Flowers are a popular theme, especially since they have long been given to and worn by women for romantic reasons.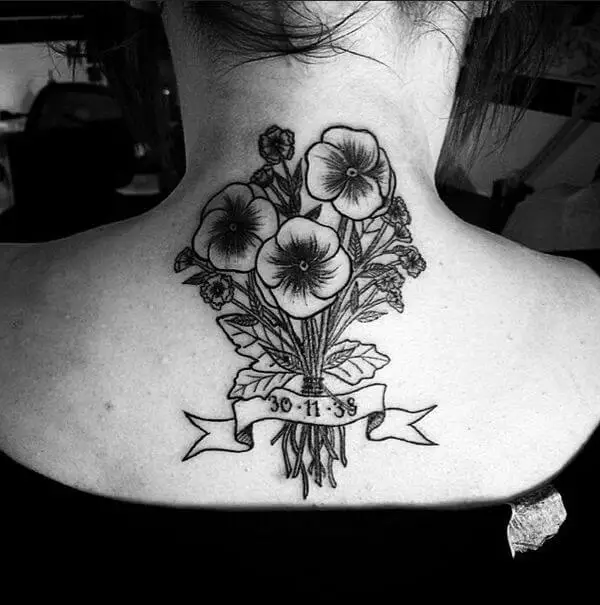 Catching Your Dreams
Dispel and chase away your nightmares with this beautiful symbol.
Symbol of Faith
Sometimes simple tattoos can speak the loudest.
Beware of Hazards
The lines on this Biohazard tattoo have an almost tribal look.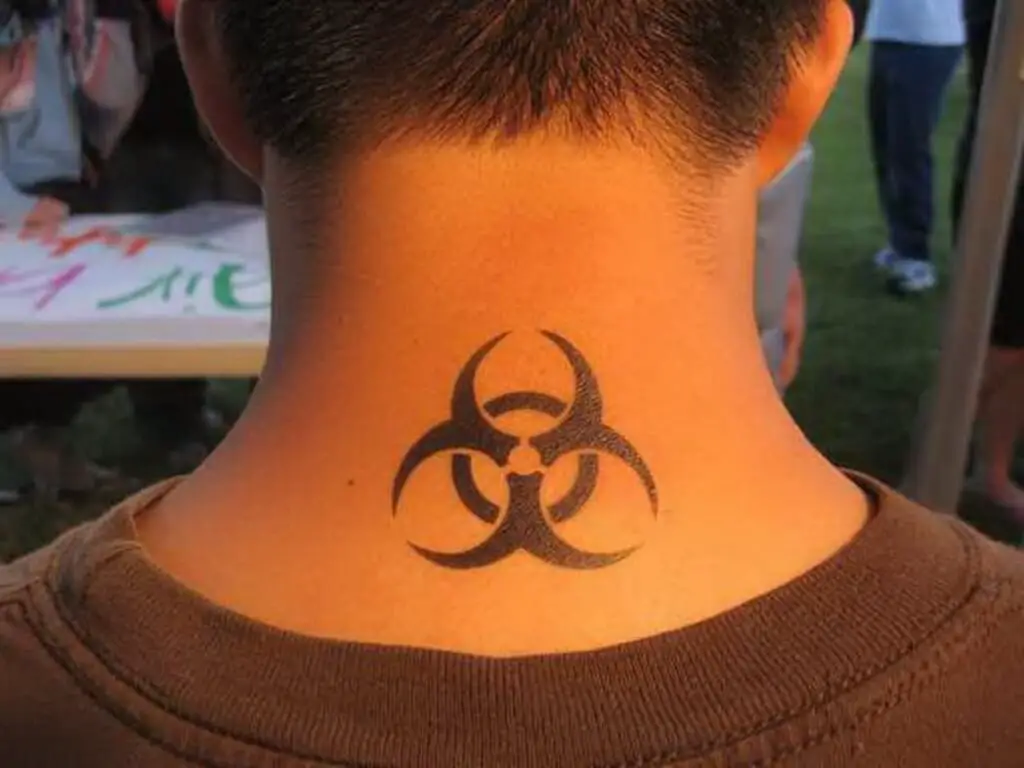 Conclusion
As you can see, there are so many ideas for tattoos for the back of your neck. Many people go with a more elegant look, but that doesn't mean you have to. Bold designs are also stylish and fashionable as well.
Gallery