Camera Tattoo Designs have different meanings; lets put them together. Whether you're looking for a way to symbolize capturing a moment or you're a photographer, and you love your profession so much that you want to display it on your body proudly, camera tattoos are unique, versatile, fun, personal and so much can be added to them.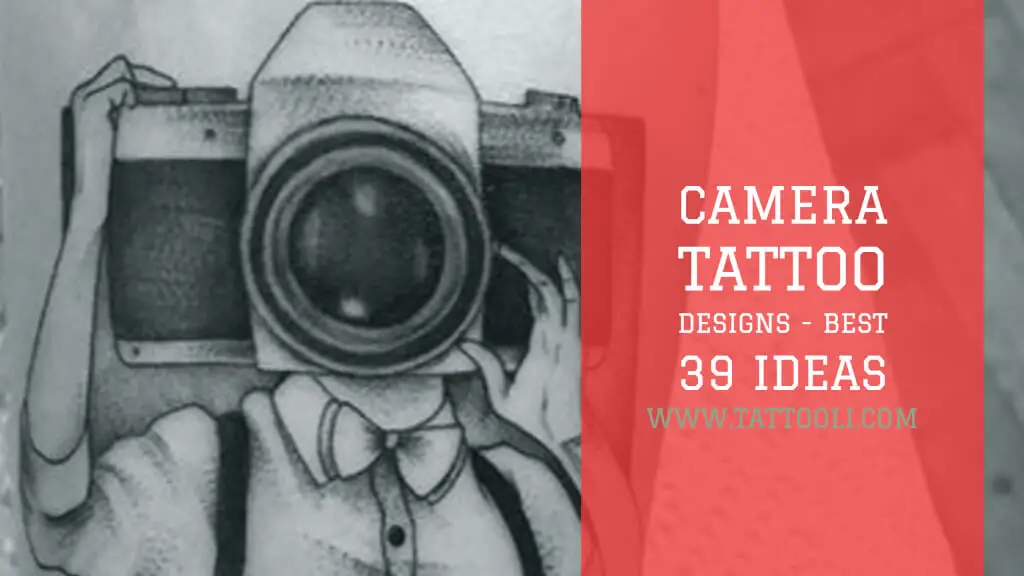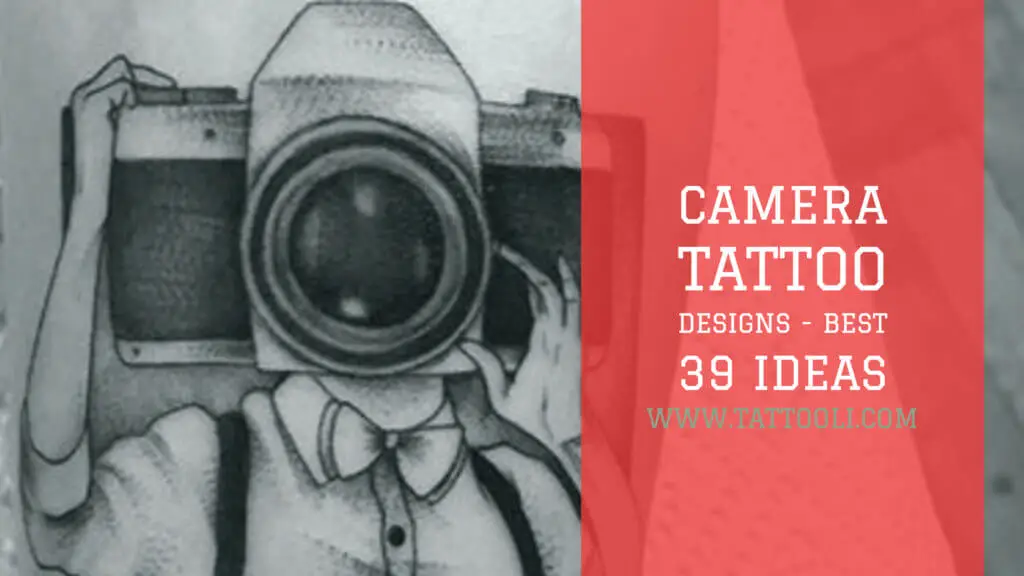 Since it's your tattoo, your design, your body, you can do just about anything that you want. Maybe you want to symbolize the last holiday you spent with your entire family before moving out of state; perhaps you want to show capturing the first photoshoot that you shot, you can easily do all of these things through your design and then some.
Most people these days incorporate a quote to go with their tattoo design, no matter if the design and quote match or not. That's the best thing about any tattoo design, it's your own, and you don't have to go by any specific guidelines or rules.
Maybe you're a new mom, and you want to display your newborn baby, you could have the design of a polaroid camera snapping a picture and the photo coming from the camera could be of your new bundle of joy!
Then you also have the option to add your child's name, birthday, birth time, nickname, whatever you're looking for.
Maybe you're a model, and you want to display your profession or even a photographer. The options are endless, but one thing is sure, your design will be flawless, and it'll be something that you'll proudly display on your body! There isn't design out there that you can't customize to be your own, to have your twist on it, to add your favorite colors or quote, whatever the case may be.
Check out the camera tattoo designs below!
If you found this article interesting, you can check out some other articles on Pin Up Girl Tattoos.
Older Models
These two older models of camera adorn the wrists. The bold shapes and colors catch the eye.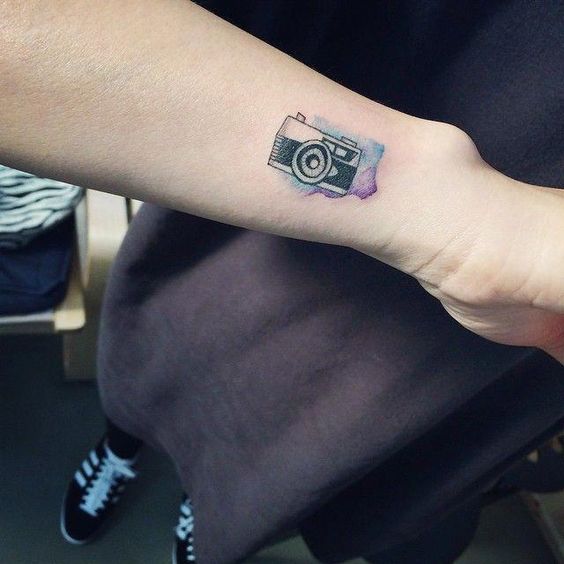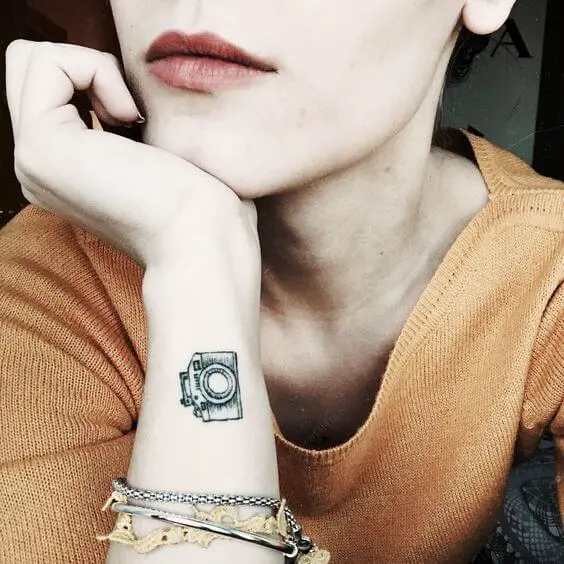 Blue Flash
This small camera is visible on the wearer's foot and adds a splash of color.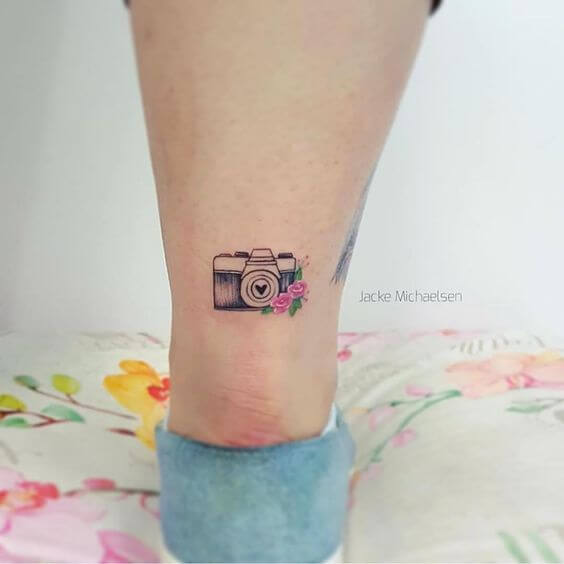 Say Cheese
At least you can feel like you always have your camera with you if you get a tattoo like this.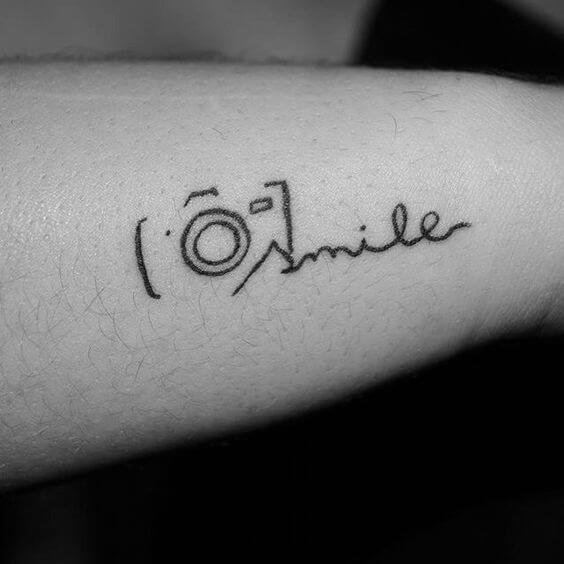 Polaroid
Old Polaroid cameras still have a following and many fans.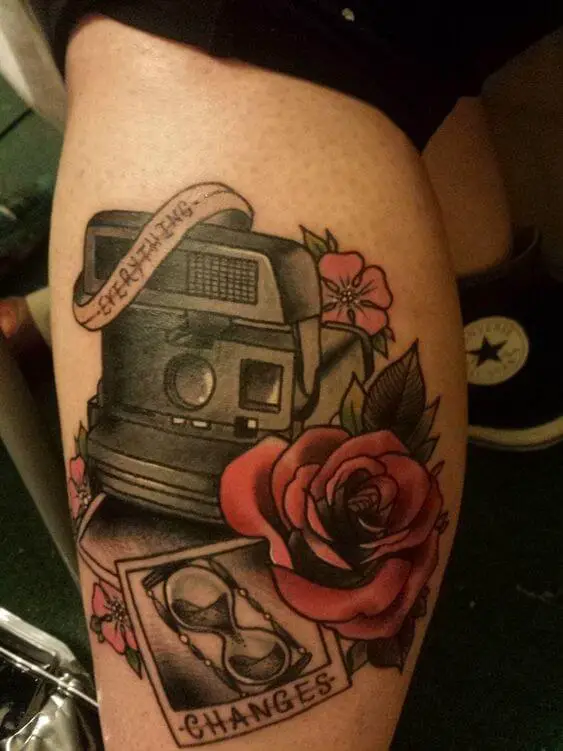 Shoot and Destroy
This stylized camera design stretches across the chest and shares a message.
Artistic Photography
The watercolored look of this camera creates a truly artistic piece.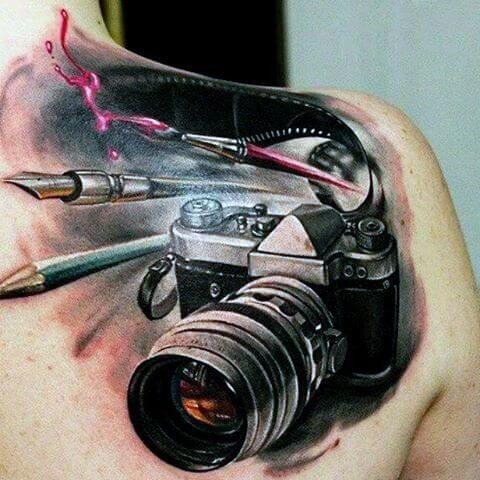 Arm Exposure
This camera tattoo is more realistic than the others but just as eye-catching.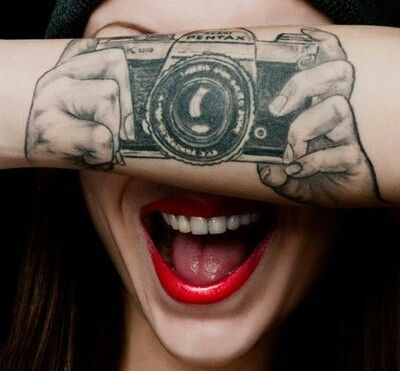 Modeling
This camera on the underside of the bicep is only visible sometimes and has beautiful details.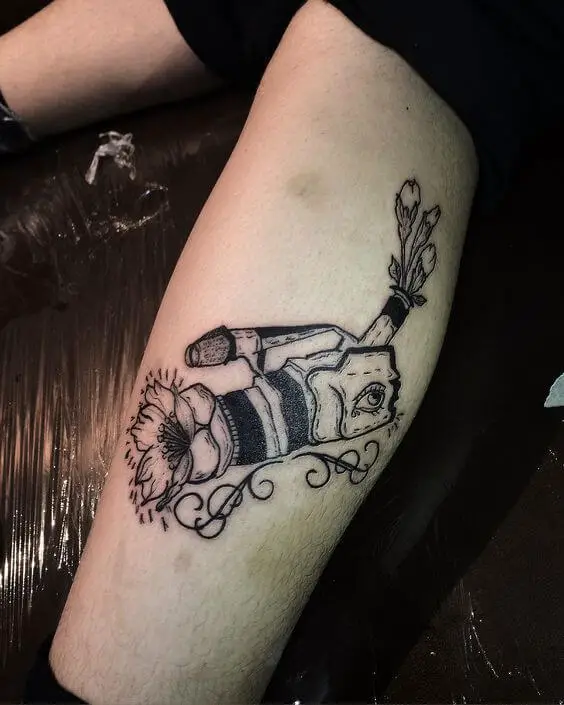 Moving Pictures
Sometimes moving pictures are more appealing than still ones.
Favorite Model
Flowers are always a popular motif, but I'm guessing that model was her favorite.
Capturing the Action
The jagged lines of the barbed wire complement the curves and angles of this piece.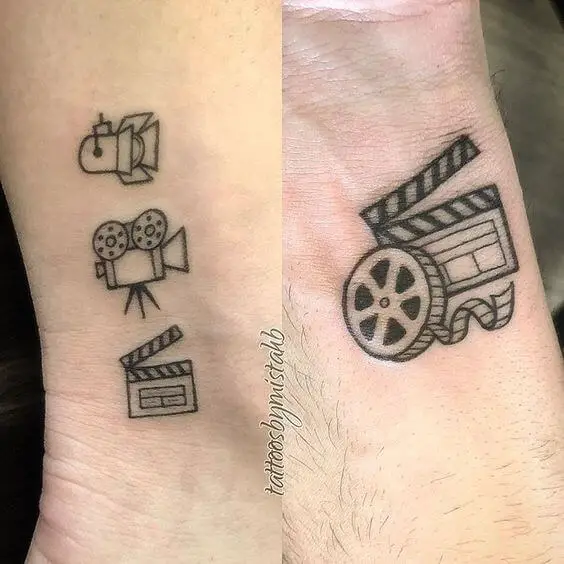 Inspiration is Everywhere
An important message is written in elegant script.
Digital Camera
This somewhat abstract tattoo includes the pixels to illustrate that the camera has gone digital.
Through the Lens
This colored lens draws the eye to its center and induces a feeling of wonder about what is being reflected.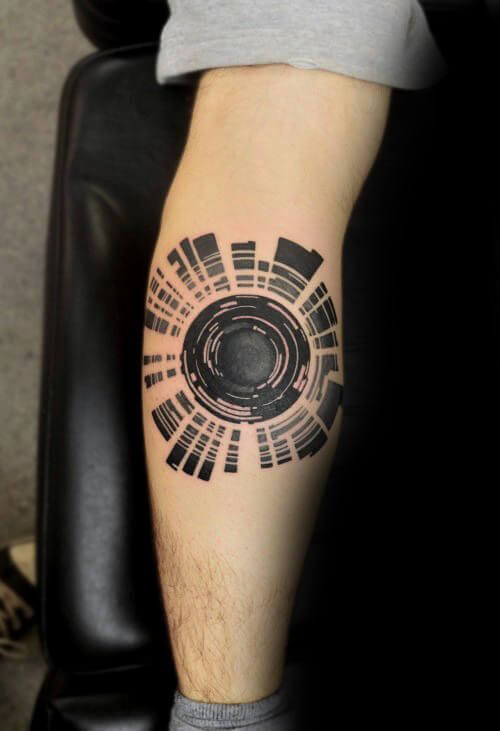 This is just a small collection, and there were many other excellent camera tattoos out there. If you're thinking about getting something photography themed, I would take a look around at different sources for inspiration as well.