Tattoos have long been a part of pop culture. From being a significant testament to one's personality to a style statement, the art has come a long way. However, one of the things that have stayed constant is the fact that every tattoo speaks about the user's psyche and ideologies. The pin-up girl tattoo is one that has survived through the years and continues to be a tattoo that most people want. With the change in time, there have been different designs available to people as well. This poses a choice and you need to understand what these tattoos mean to decide which one suits your persona.
Pin Up Girl Tattoos available in the market
You can choose from a variety of pin-up tattoo designs that are mentioned below.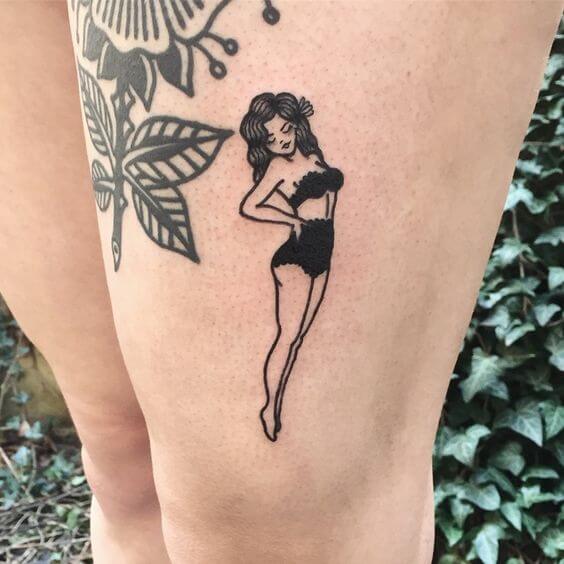 Traditional – The most generic form of the tattoo is the traditional pin-up tattoo where it all began.
This was a tattoo that was worn by most of the sailors since their work did not allow them to stay at home for long. Subsequently, they used to wear this tattoo as it used to make them feel like they are with a woman. The symbol looks like a sailor woman with a proper hat and has her hands put out in a certain way. This is mainly for people who love to travel or who feel like their work does not give much of a room to be able to socialise enough and stay with their partner for long. Irrespective of what you think about it, the tattoo remains a classic.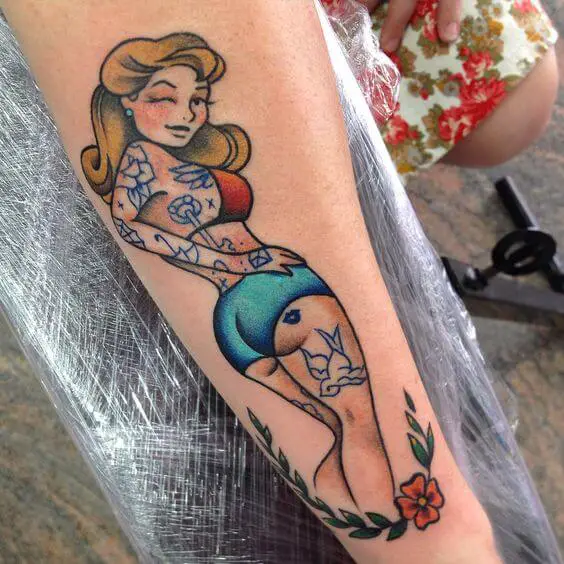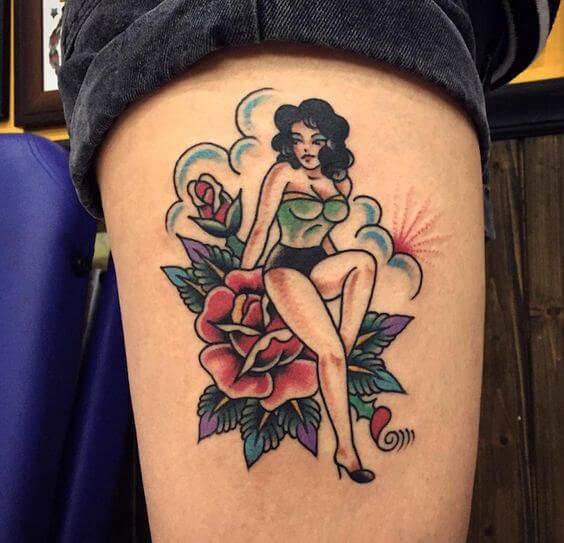 Harley Quinn – Comics have become a significant part of everyday life and with the movies have only reinstated that fact.
Merging two significant pieces of pop culture is a fascinating idea, and that has given way to the Harley Quinn pin-up tattoo. This has to be the one that is undoubtedly the biggest in demand as of now.
It features a beloved character from comics that is flamboyant when it comes to her activities. Owing to her traits, you do not have to restrict yourself from going for a particular design. Based on how you relate to the character, you could give her any weapon or use a variety of colours to provide your tattoo pin up a perfect look.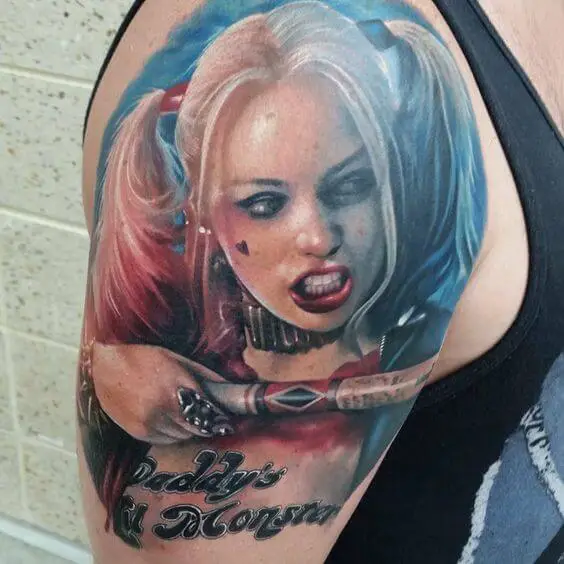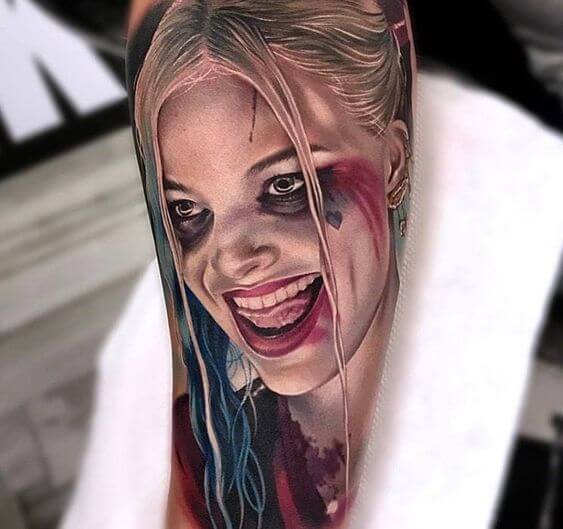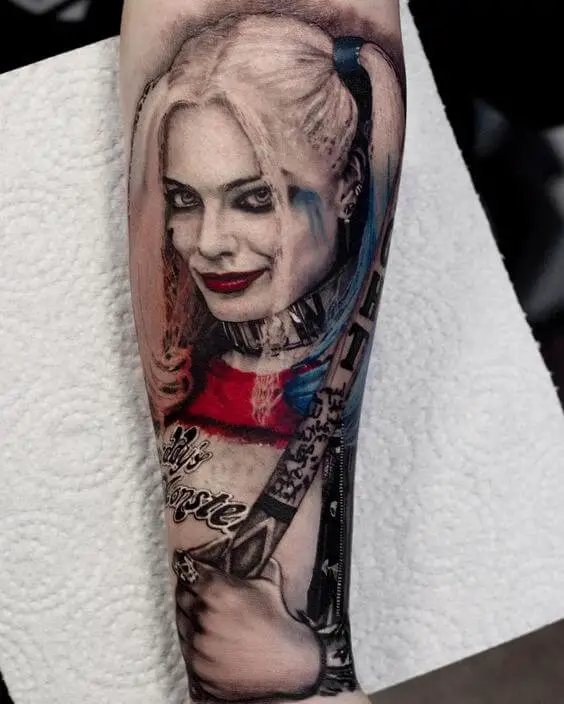 Laid out – This is a sexy pin-up tattoo which as the name suggests has a girl posing with a leg laid out.
The curves in her body look unreal, but with the way the symbol has been crafted, it gives the overall feeling of a seductress. This is of particular interest to people who like old music and cabaret dance since the tattoo reminds a lot about that era.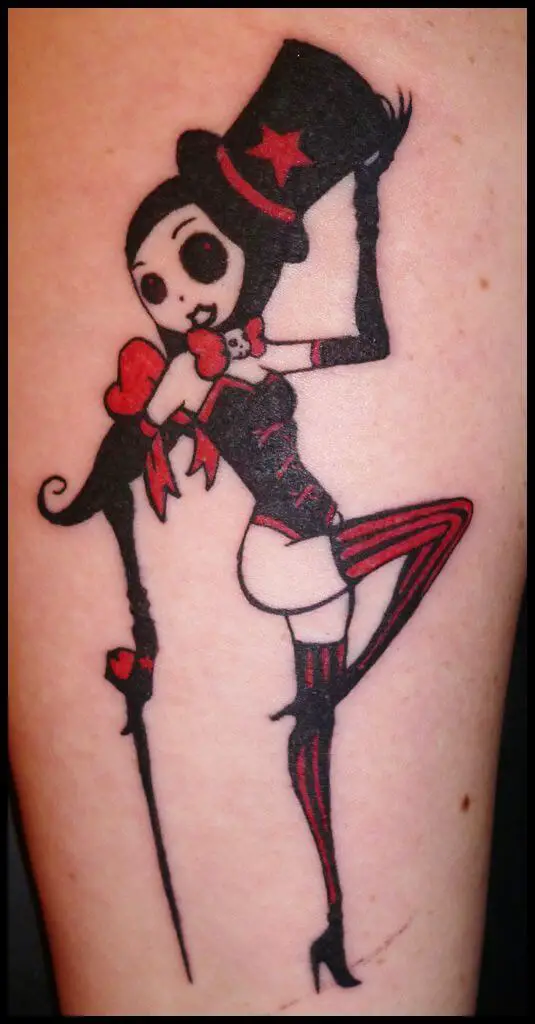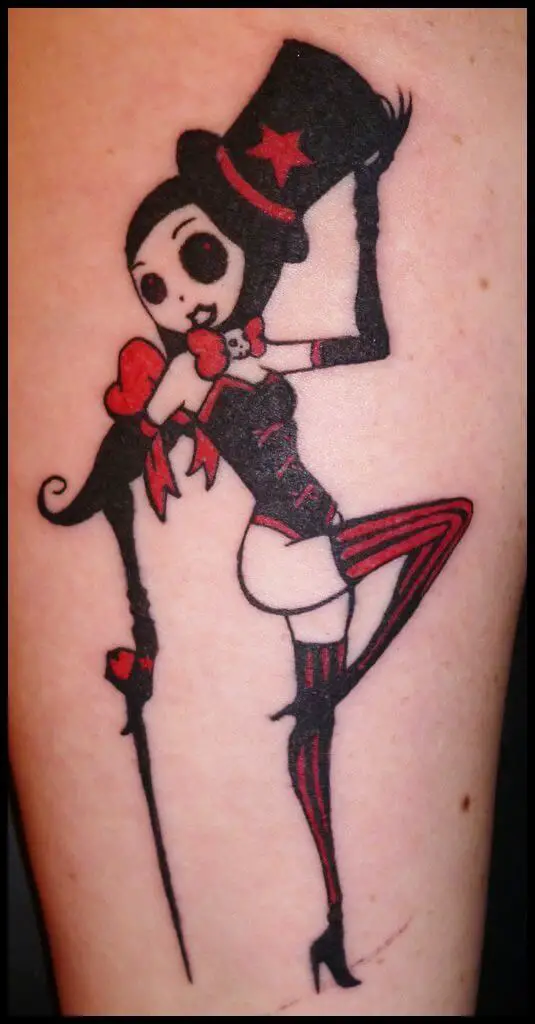 Dominatrix – This is a tattoo that is hugely preferred by both men and women across the globe.
As the name says, this tattoo pin up has a woman with dominating looks and a leash in her hand. The costume she wears is incredibly tight and made of leather. This goes with the psyche of people who are a dominant force in any field that they work in apart from the strong personality that they possess. Also, the tattoo looks exceptionally frightening.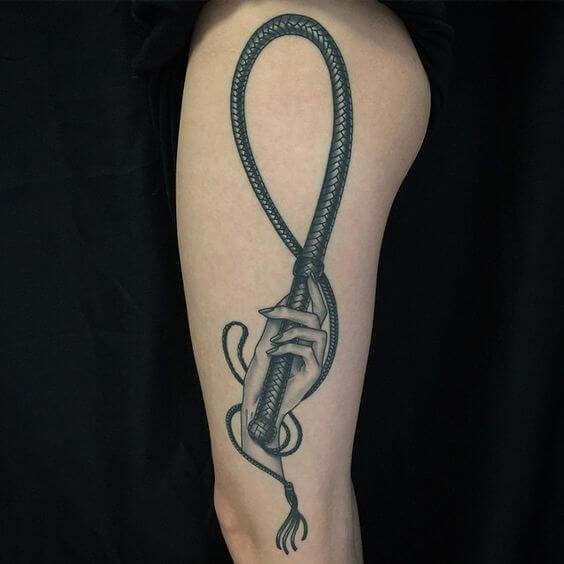 The name comes from a sexual activity where the woman controls the process, and therefore, the symbol signifies a strong will to be on the top of your every game you go out to play. This has been a welcoming change to the otherwise traditional pin up tattoo and is a huge favourite within the community.
Boba Fett ­– Another tattoo that has been derived from pop culture.
The character has been a huge fan favourite. This is the female version of the role that was written for one of the biggest movie franchises in the world and has an out of the world look of a woman holding the laser gun and with a safety helmet on. Giving it a deadly feel is her tattered red cape alongside the skull design on her shoulder.
Look at these ideas: The Beauty of Lower Back Tattoos
The pin up tattoo is widely in demand from the fans of the franchise and continues to attract more and more people. It has various colours and therefore, people who are unaware of the character can still go for it as it signifies a unique and distinctive personality. The tattoo can also be seen as an epitome of a rebel since the girl is holding a gun and has her head tilted.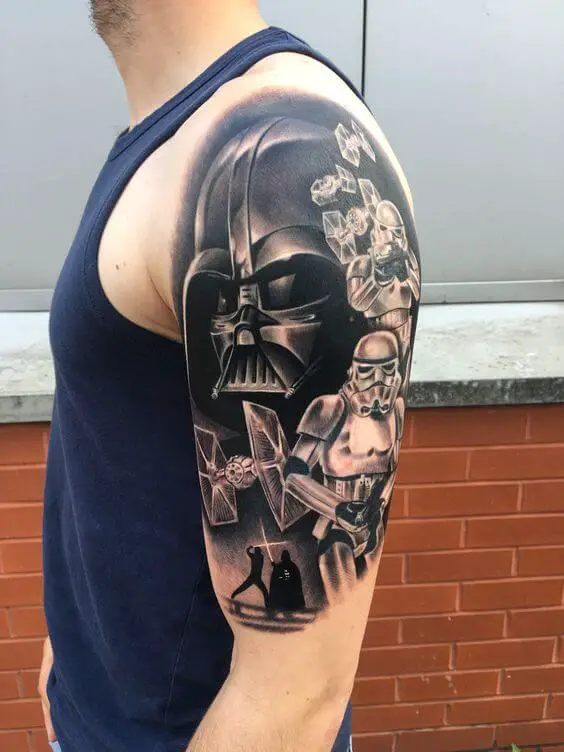 Pit crew – This is another example of a sexy pin up tattoo.
A lot of people are into cars, and they would love a woman who knows her way around it. This is exactly what the tattoo is all about as it has a woman dressed up as the pit crew for a car that is a part of a race. Based on your choice of brand, you can add additional elements that will go great with your taste. A lot of people prefer to have the car logo put on the girl to give their tattoo a better feel. The woman is usually wearing stilettos and is sitting on top of the car with a wrench or any other car tool. The tattoo is perfect for people who love racing or are a fan of high speed.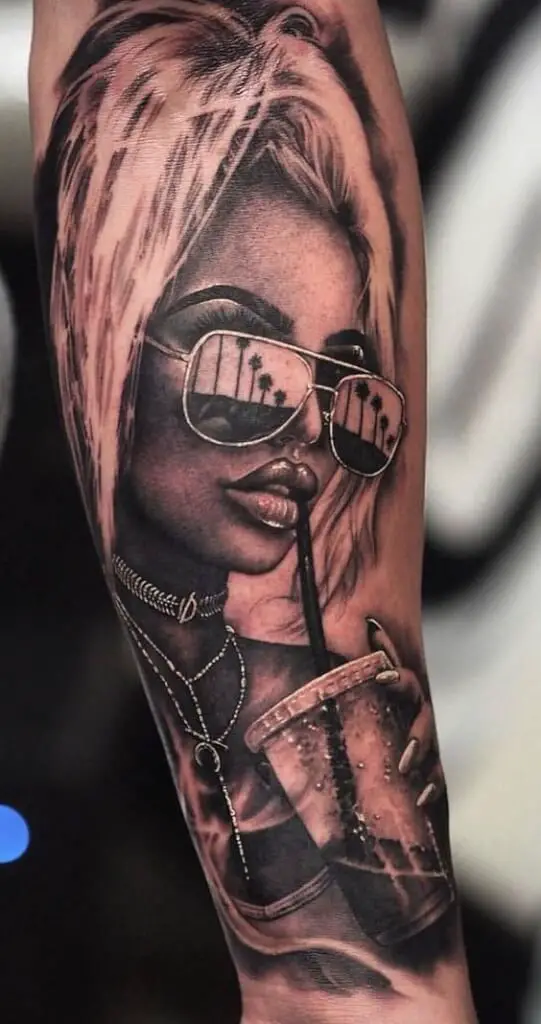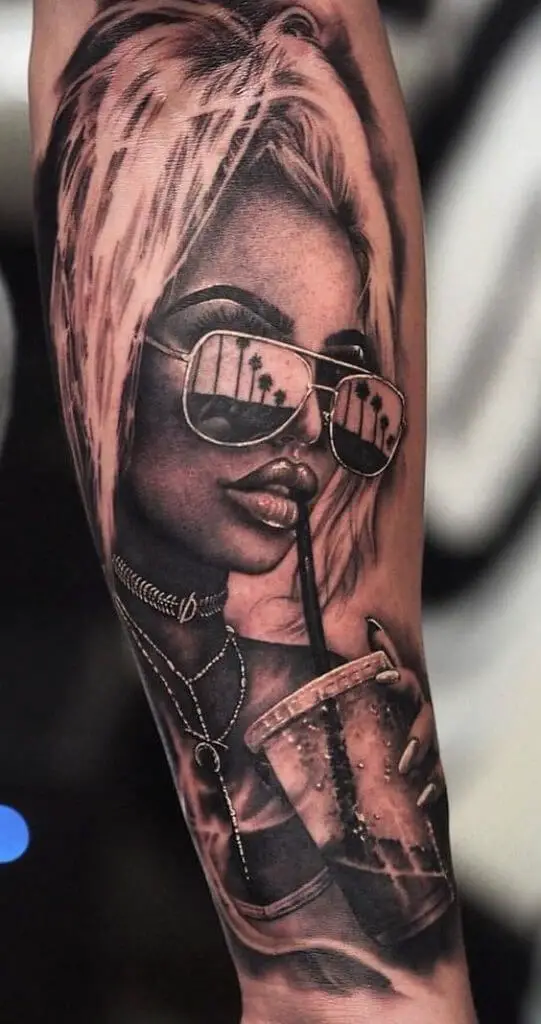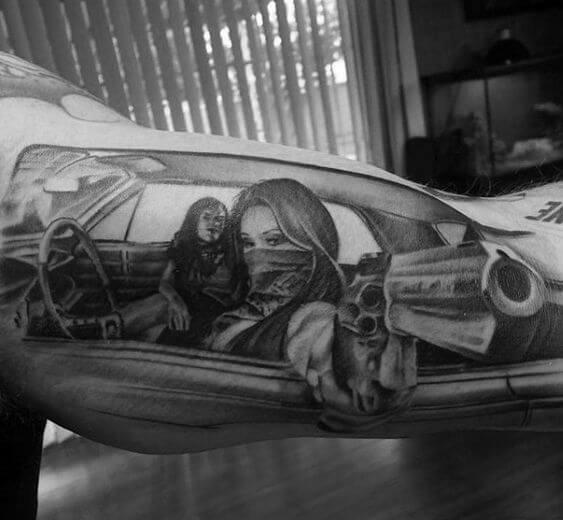 Magician's assistant – You all know about the lady that a magician has for his assistance.
It has been the trend for over a hundred years, and several times, these ladies were used as an attraction to distract the crowd from looking deep inside the trick. They were also used as helpers as the magicians used to cut them open inside a cask or throw knives while they were put on a spinning wheel.
This tattoo mimes the exact feeling as you can have the lady sitting in a particular pose. You can be creative and get a new hat on the lady or make her sit on a couch that has a fire. This is following what they were expected to do. A lot of people prefer to use the evil grin as the primary purpose of magic is to deceive people into believing what is real. This is a tattoo for you if you feel that you are someone who can con people into doing the things your way. The pin up tattoo gives you a lot of freedom to play around with.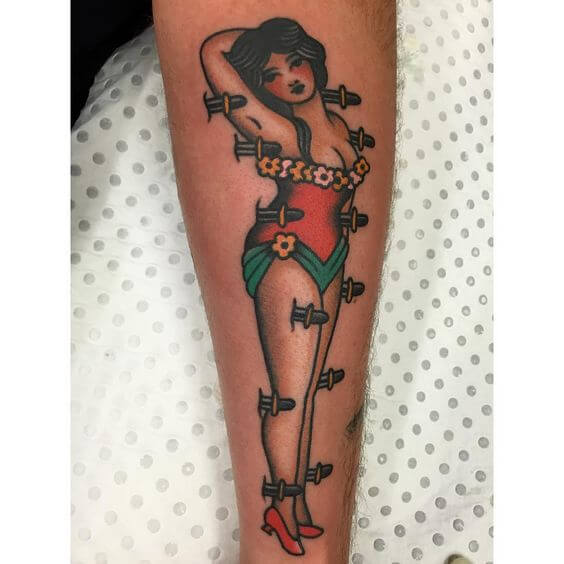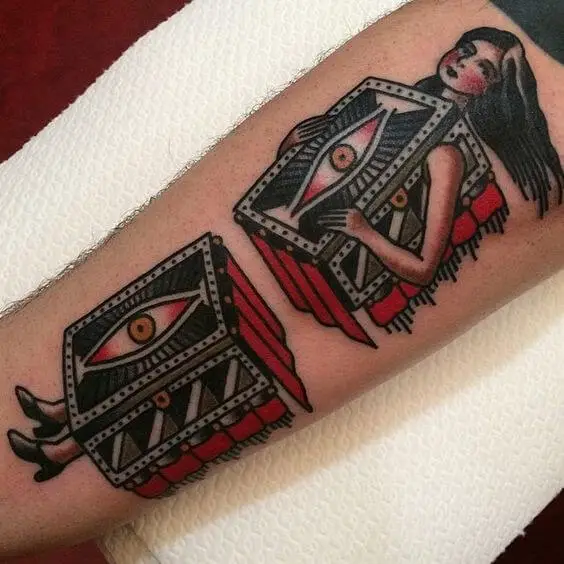 Naughty – One of the most common pins up tattoo designs, this is a classic display of a woman trying to be nasty.
As you would imagine, this has a girl with a white crop top and a skirt with her hair tied in two ponytails. One of the exciting features of the tattoo is the glasses that she wears and how she wears it. You can play around with the design by changing the eye colour or making the mouth slightly open to fit into the more traditional idea of a naughty girl. Also, her holding the glass is the most crucial aspect of the entire concept of the tattoo, and therefore, you need to ensure that it stays.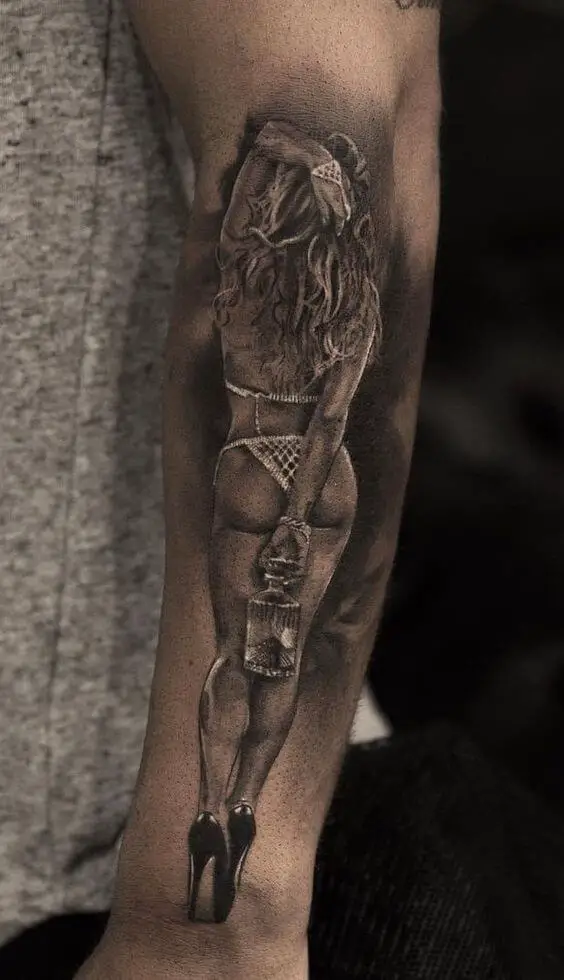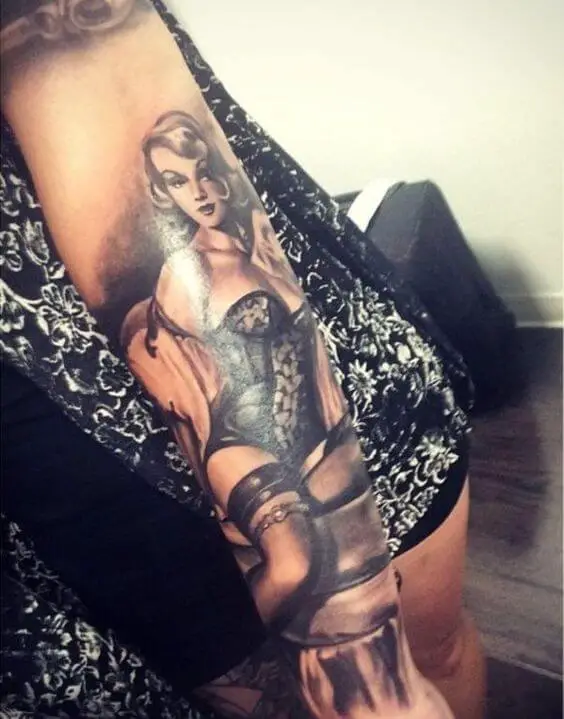 Damaged – This pin up tattoo is preferred by the most woman and mainly signifies the patriarchy present within the world.
This is a girl who is wounded and hurt. She has been bandaged, but the blood continues to trickle down. Moreover, what gives it a fantastic look is a fact that there is a cigarette in her mouth and her eyes look hopeful of a change in the society. This is an excellent representation of the grief that women go through. However, this is also perceived as a woman who is a fighter and continues to give it all despite the hardships she had to face.
You can also have this tattoo if you have been a victim of any life situation but have managed to survive through it all. This is the tattoo for survivors and for those who choose not to bow down. The creative elements could include the messy hair or eyes with blood flowing out of them. You can even add different flowers or other details that you can relate to making the tattoo more personal to your own life story. This pin up girl tattoo has been gathering a massive demand of late.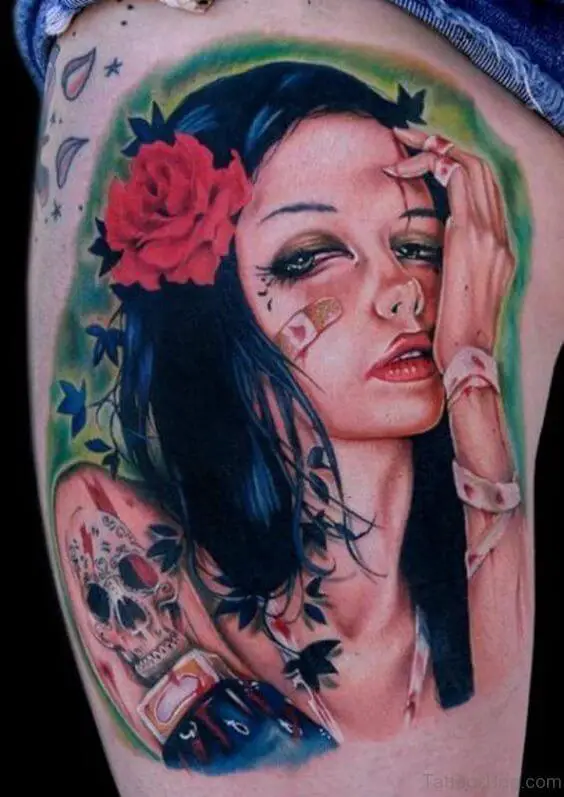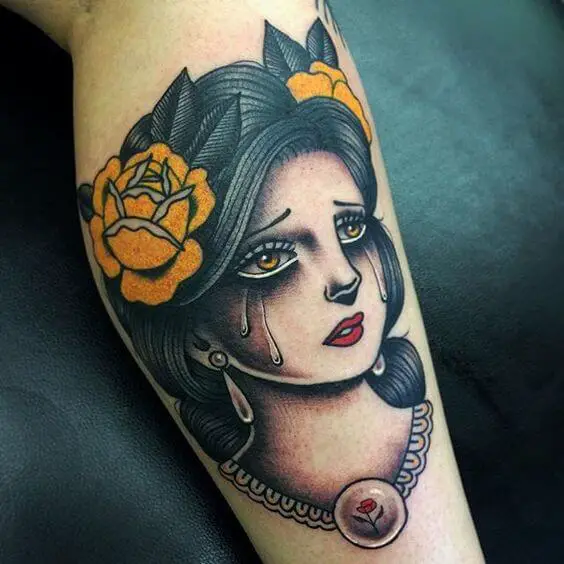 Stage Dancers – This is a colourful tattoo that has a woman dressed up as a stage dancer.
She has her gloves on alongside the corset. Some feathers are required to be worn by a woman who is performing on stage and gives the right amount of balance to the pin up tattoo. The colours that can be used are a choice of the owner and based on whatever they deem fit or whatever culture they prefer; they can mix those colours up to make the tattoo attract a lot of eyes.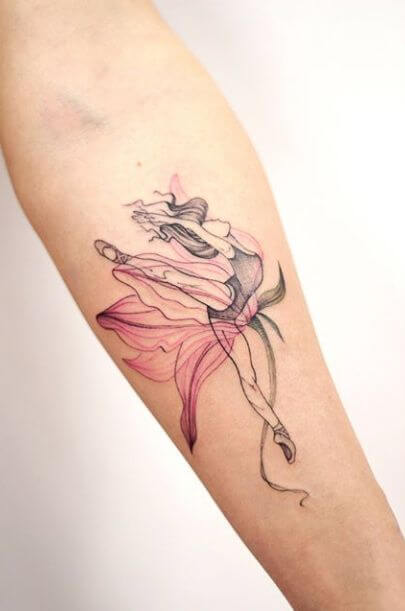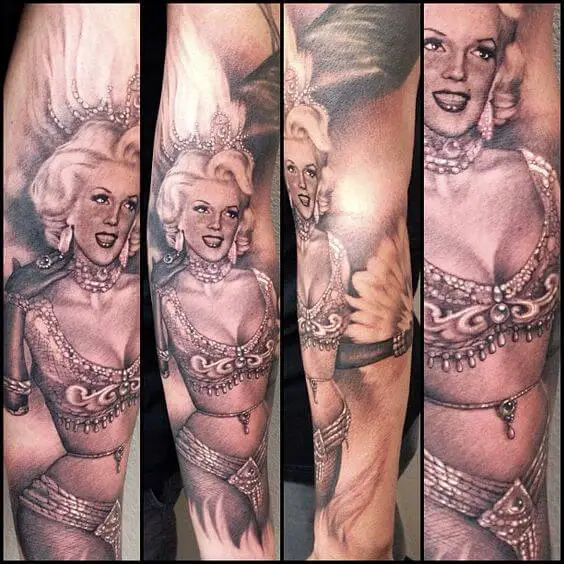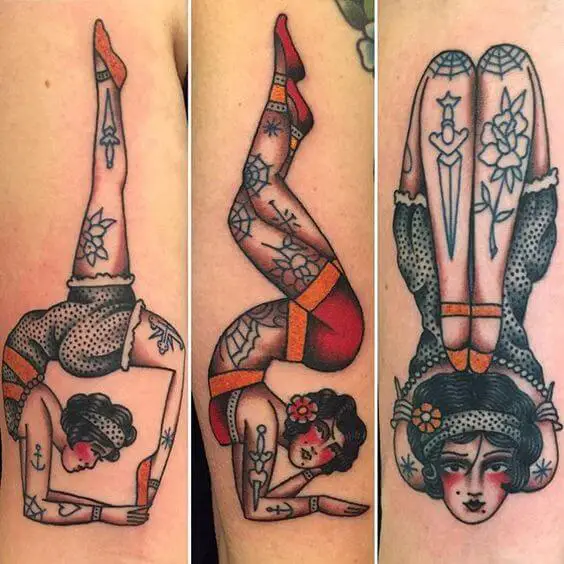 Devil – Another pin up tattoo that rebels love to have is that of a devil.
People are trying to break the shackles of an existing system, and they are mostly seen as devils in the eye of society. This is why they like to have a tattoo on with devilish looks dressed in red alongside the red horns signifying the powers of the devil woman. The woman has shabby hairs but intense look that are frightening for anyone. Her features are incredibly sharp, and people prefer to choose a mix of red and black as those are two colours associated widely with the negative side. You can mix them up as you would like and can have extra stuff added on such as long red gloves or sharp nails with red nail polish on it.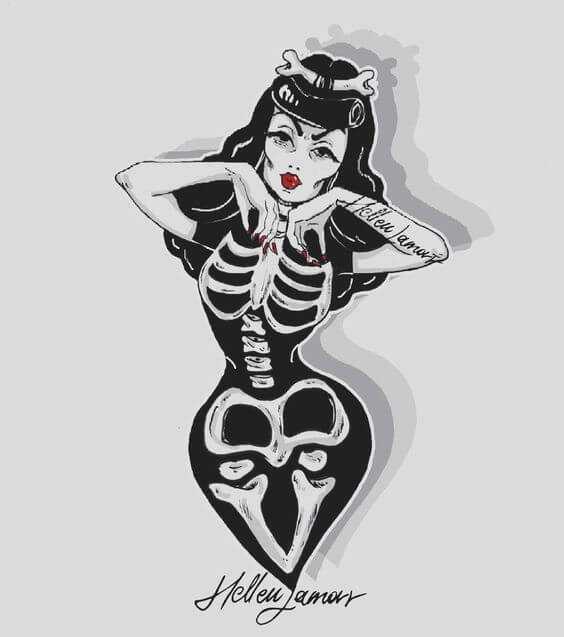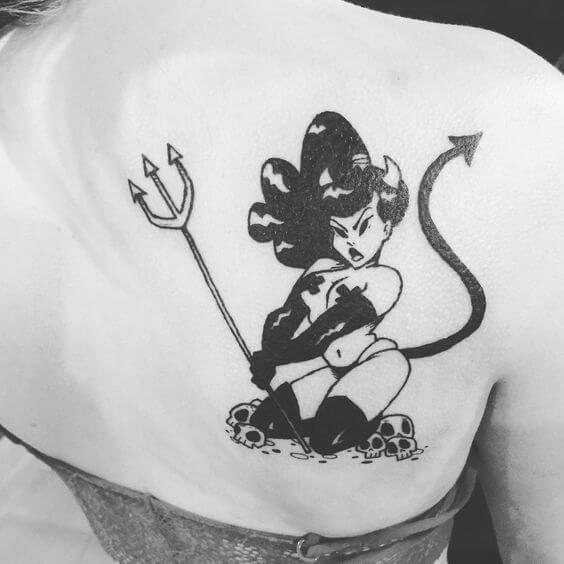 Death – This is another powerful tattoo of a woman who has half her face as just a mere skeleton.
The duality shown signifies the two lives of a human and whereas they could be beautiful outside, their inside could be scary or just full of mess. The half where there is skin is made beautiful with the right choice of eye colour complemented with a bright shade of lipstick. People also prefer to put thorns and roses on her body which signify the same ideology. However, you have to be careful in choosing the different colours used in this girl pin up tattoo since different shades might not be able to bring out the meaning that you intended in the first place.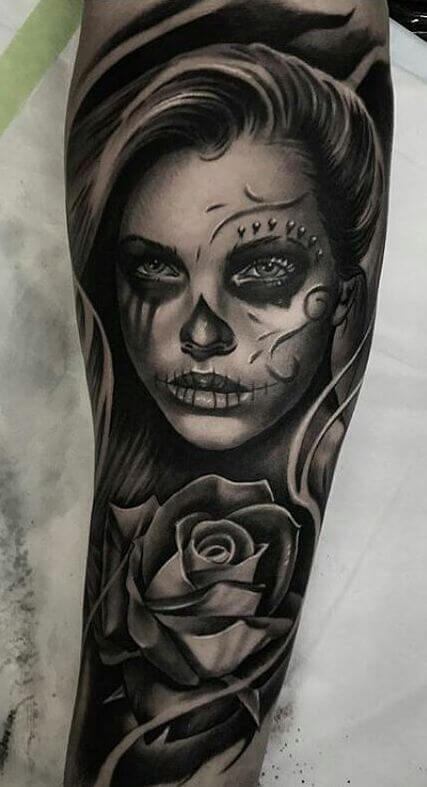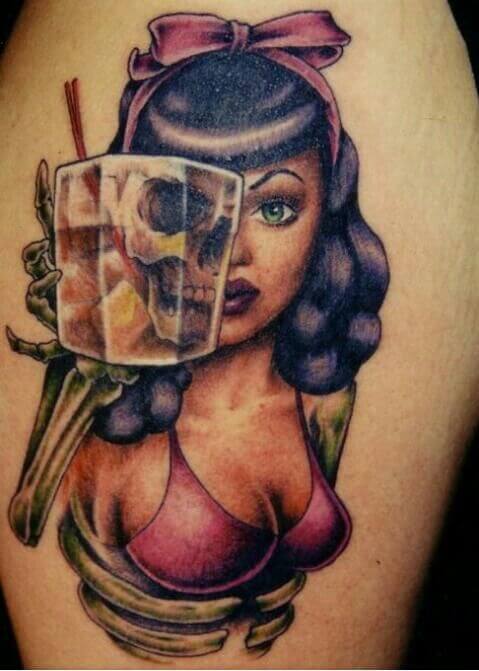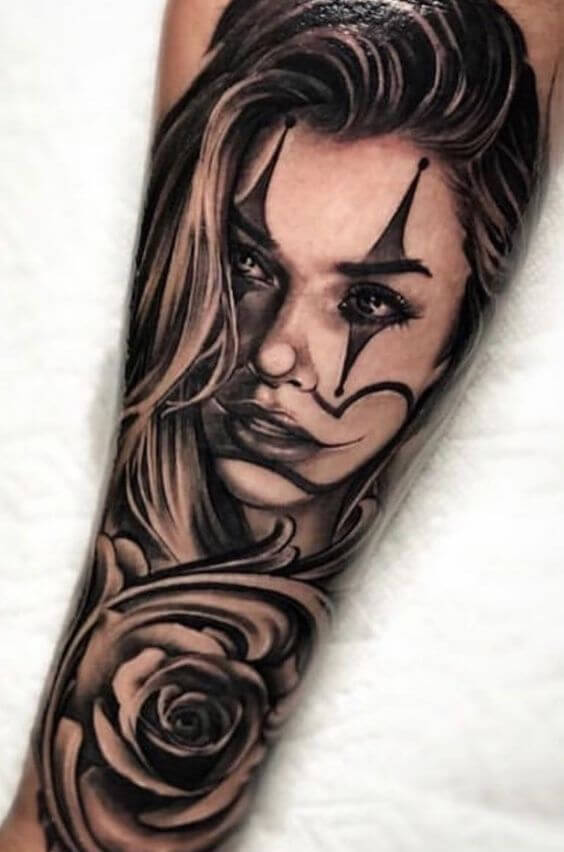 Hollywood – Another classic tattoo that has been prevalent for some time.
This combines the pop culture of movies again with the craft of tattoo making. The tattoo pin up has an actress from the 1950s time who was the ultimate beauty at that point of time. You can choose an actress of your own choice. People love to put on moles or take a picture straight out of magazines of those time to decide on their tattoos. This will interest the people who are the fans of movies and in particular, the fans of films of the mid-20th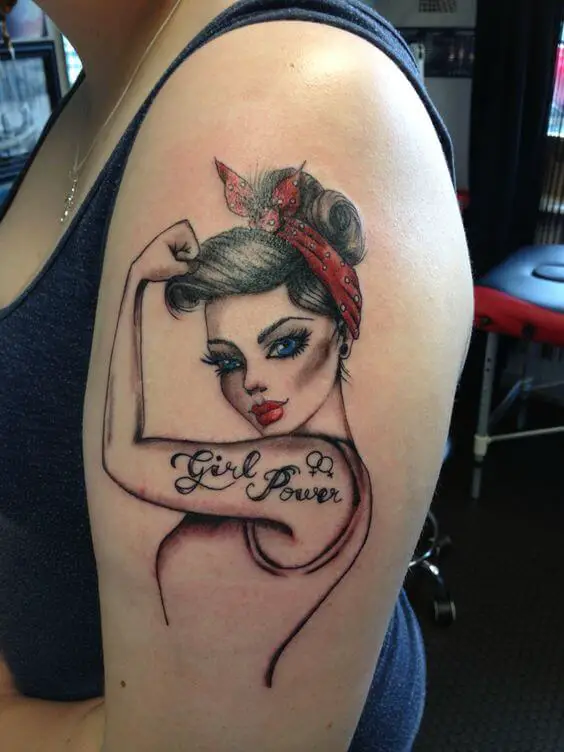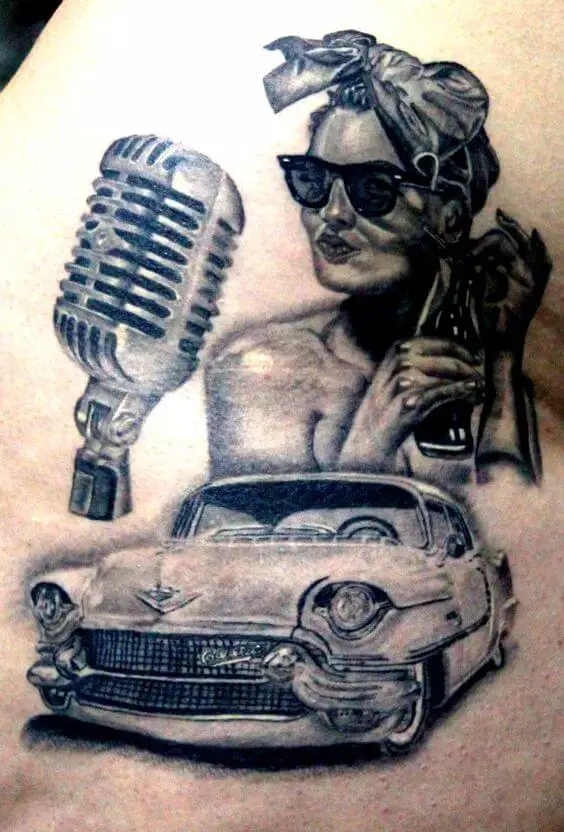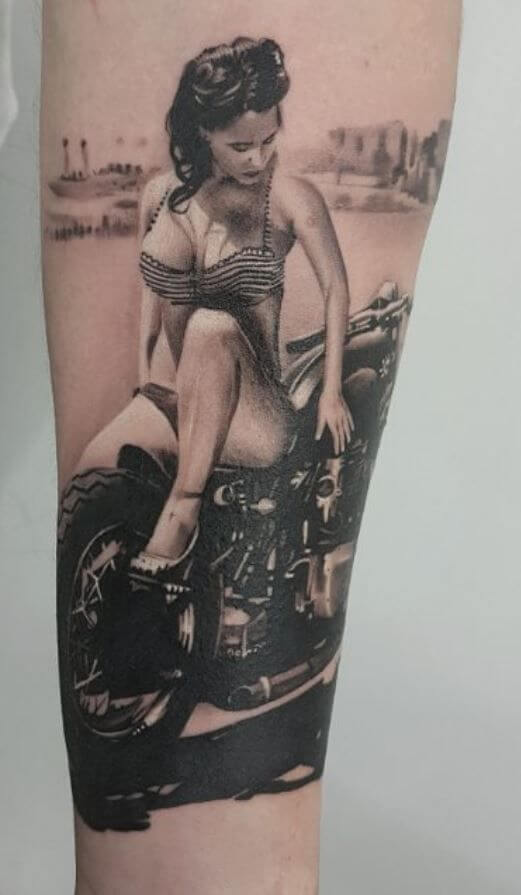 Tattoo within a tattoo – This is again of the sexy pin up tattoo and has a girl with tattoos all over her body.
This is an entirely personalised choice, and the girl in the tattoo could have any form of design. This is favourite for people into the business of symbols as they get to show what they do and how their mind functions based on the changing times. You can add touch-ups like them holding a vintage camera or a tattoo machine. The whole idea sounds intriguing and should be your choice if you are an enthusiast.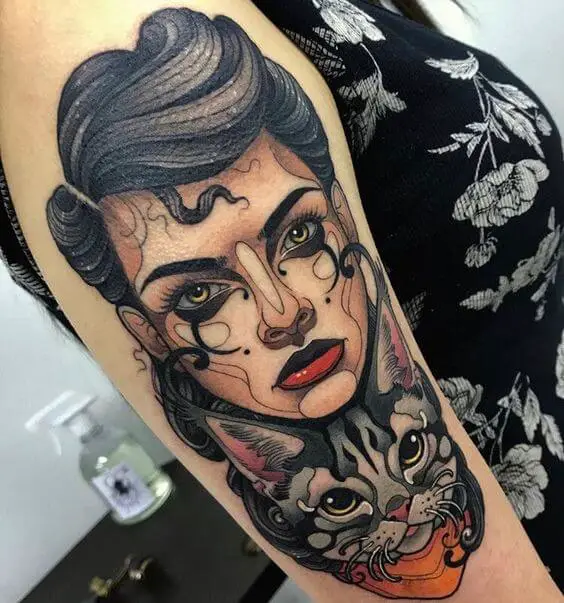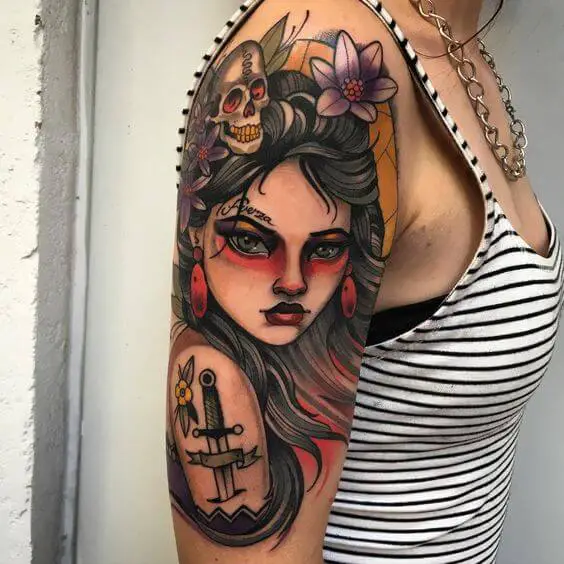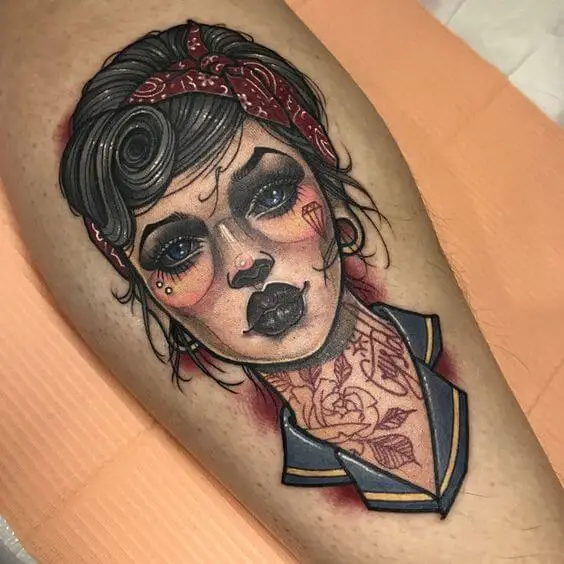 Source of images: Pinterest.com
Gallery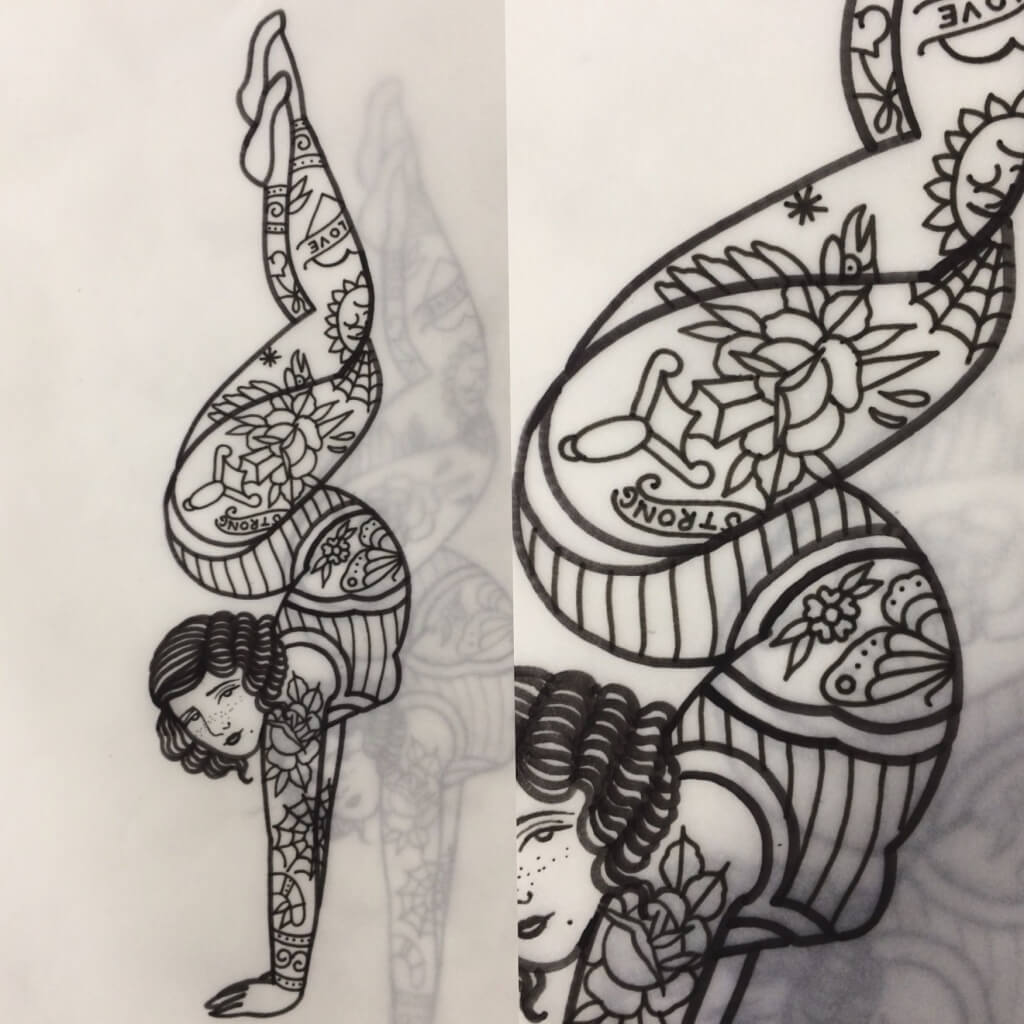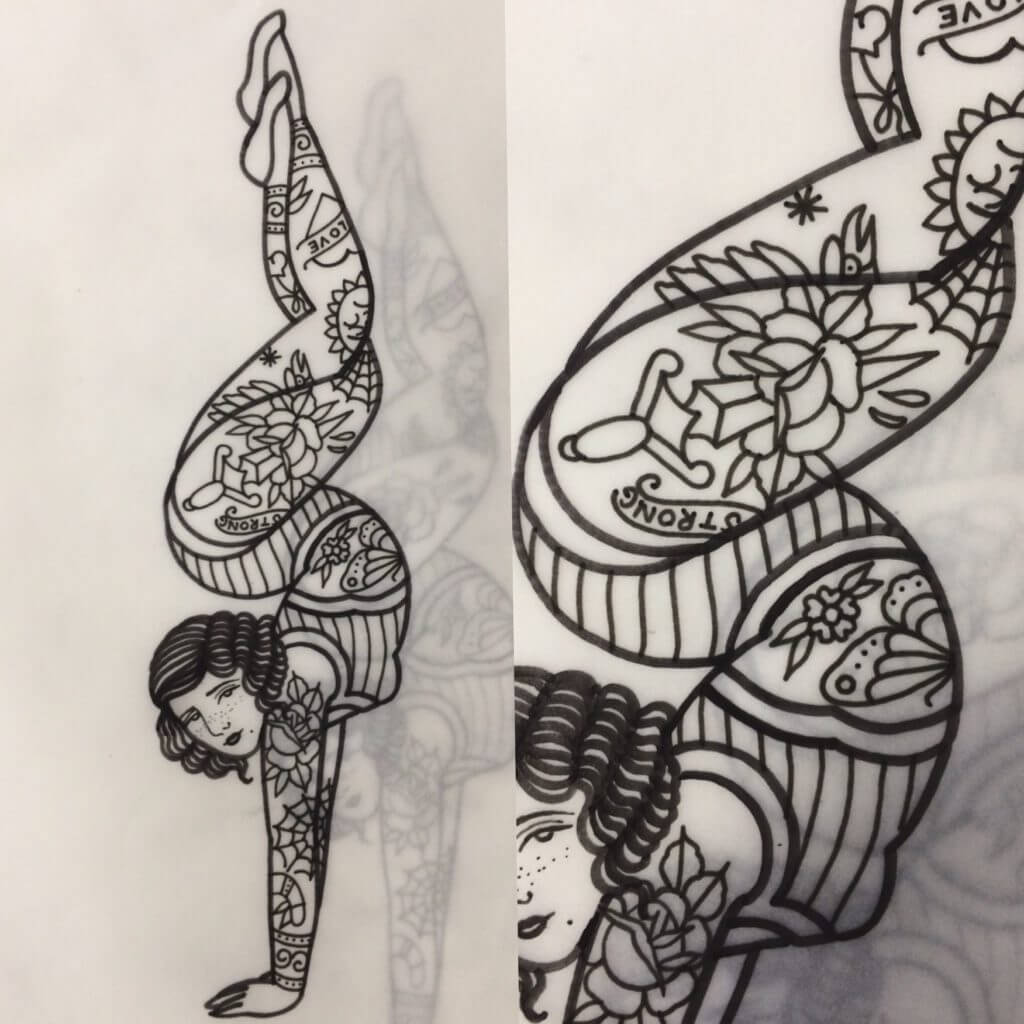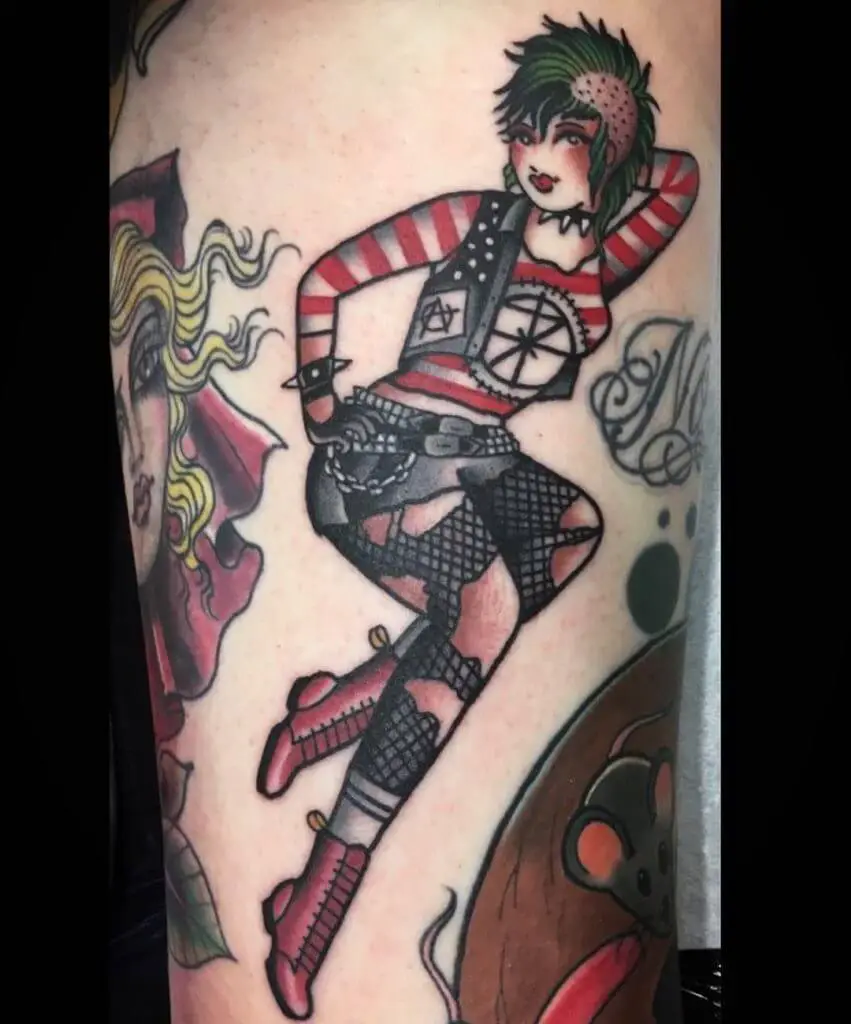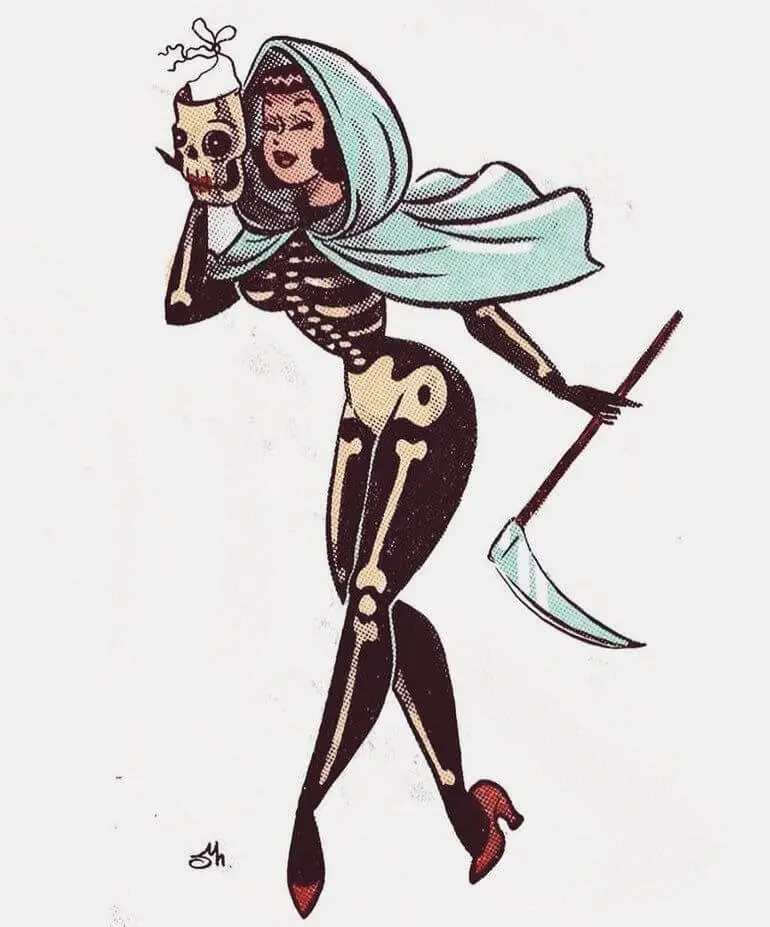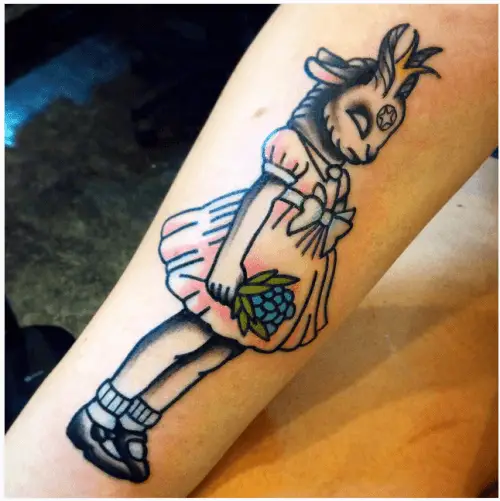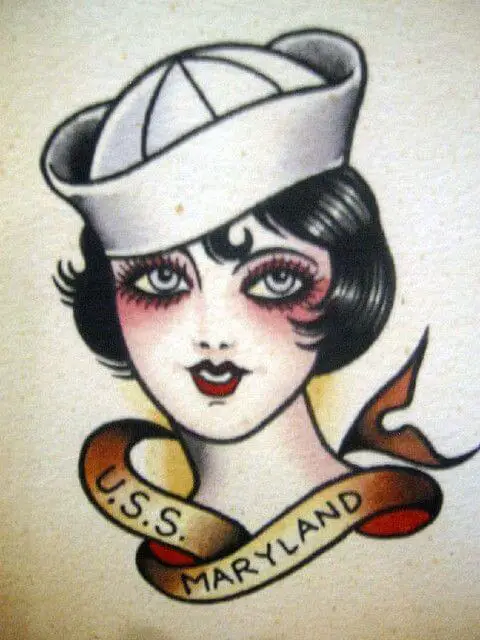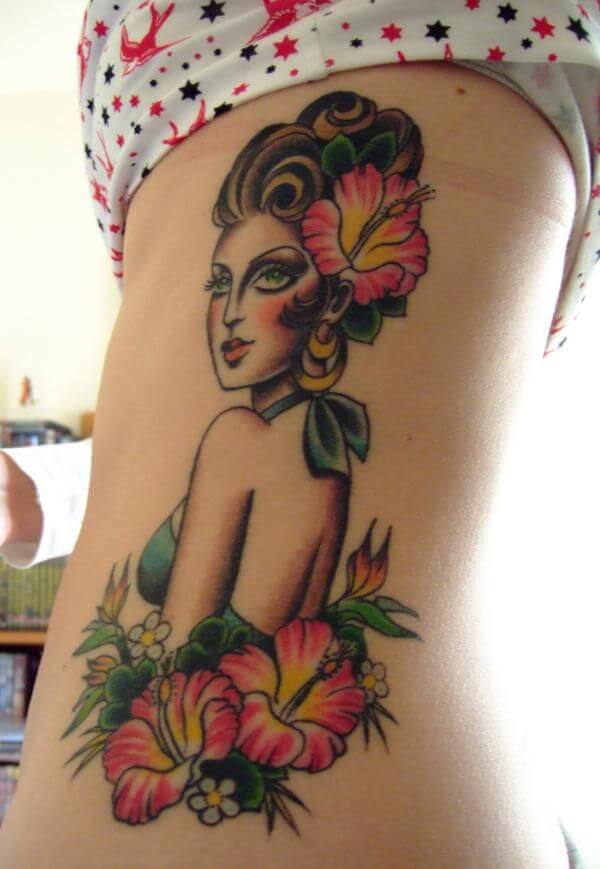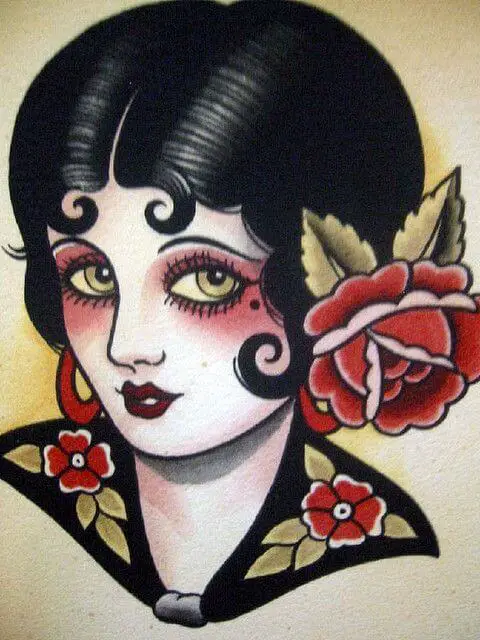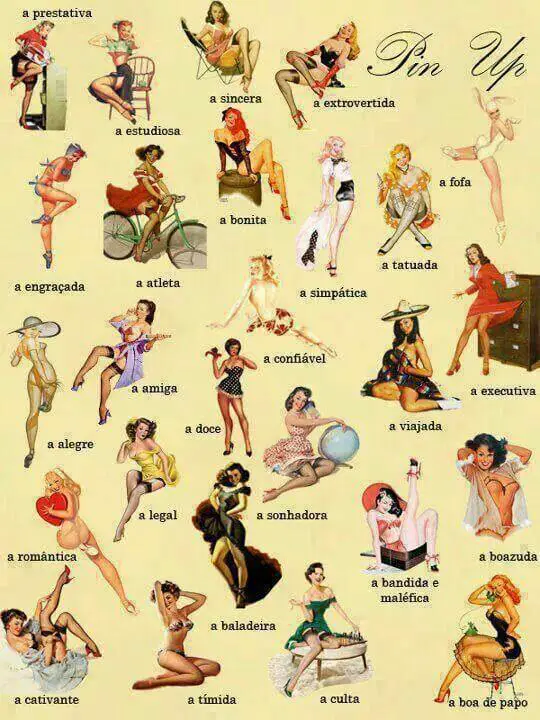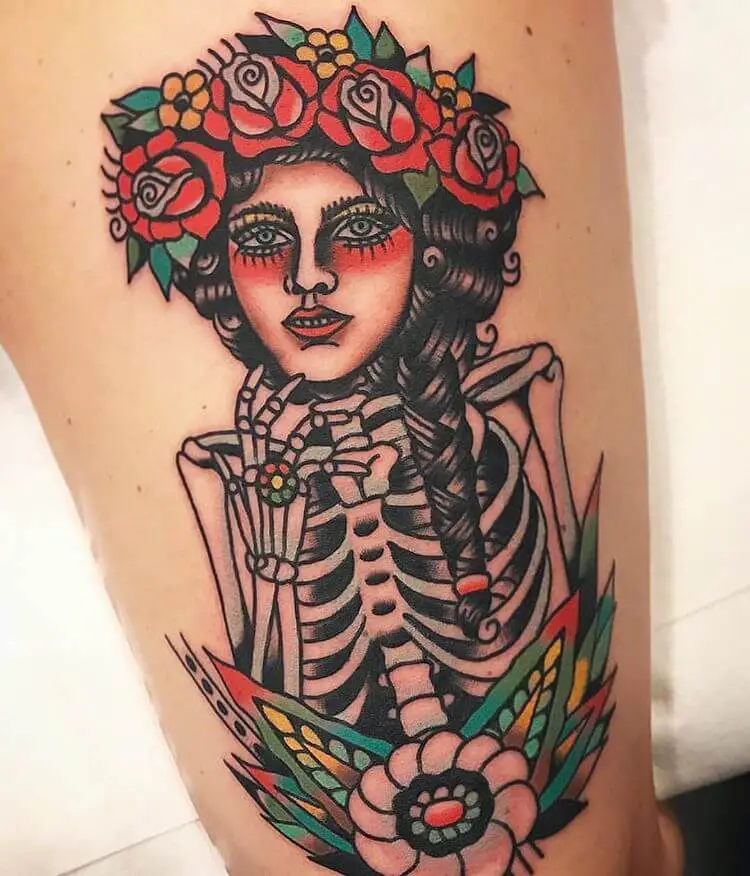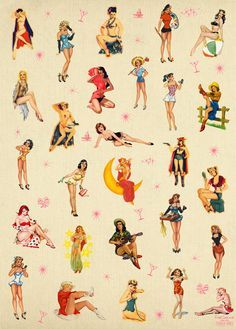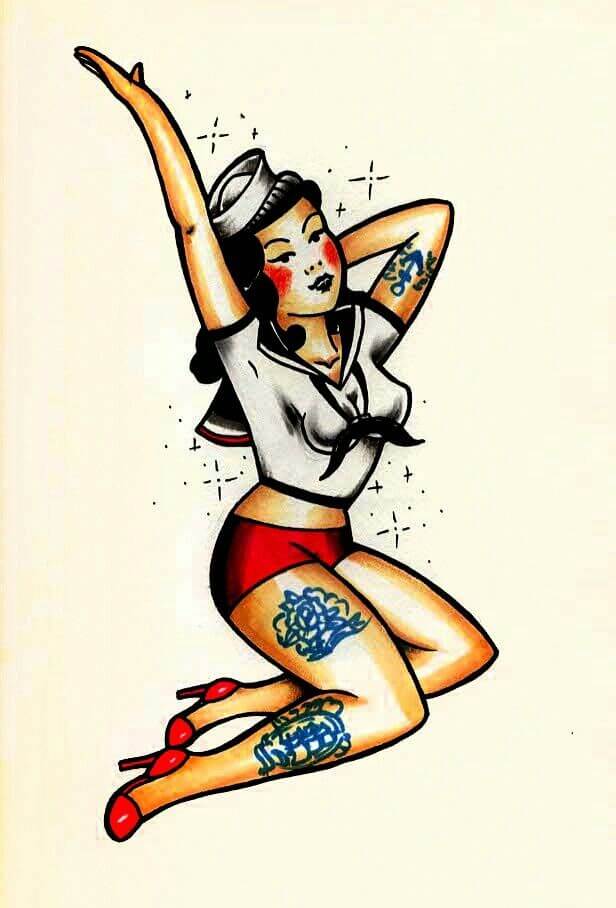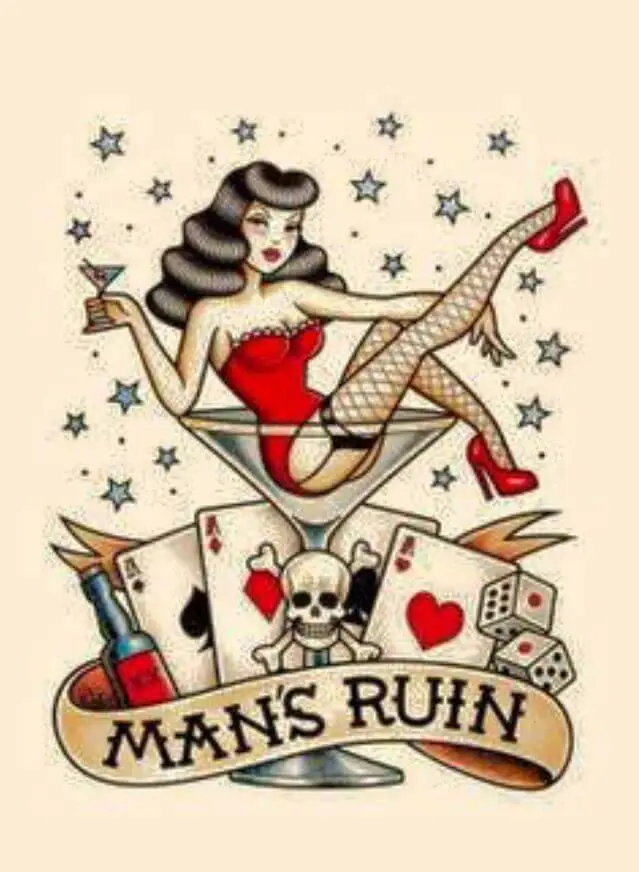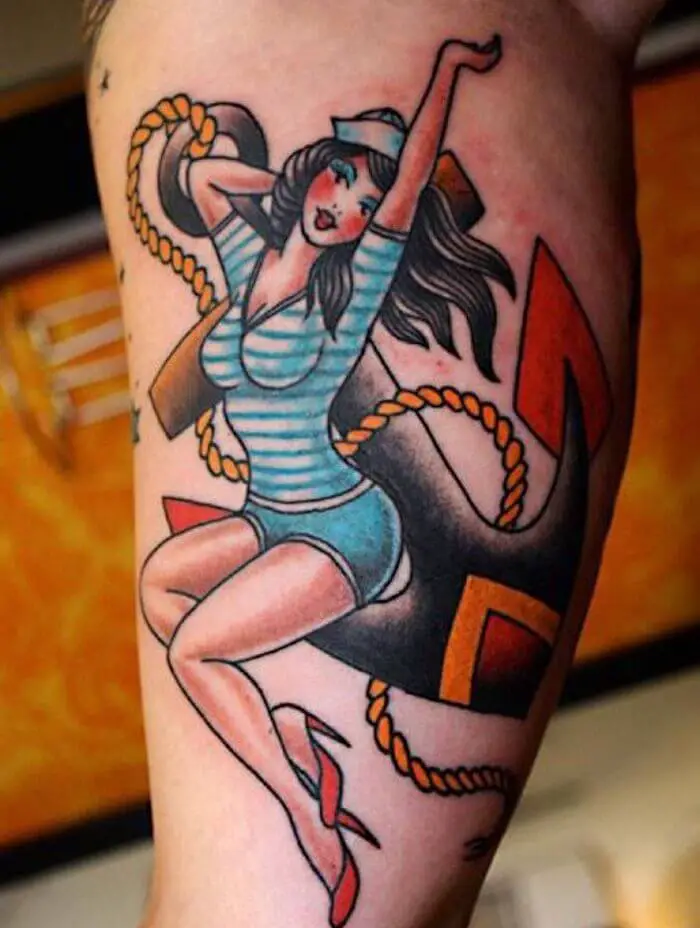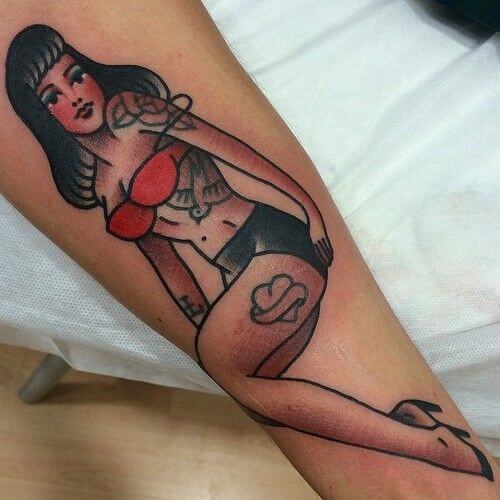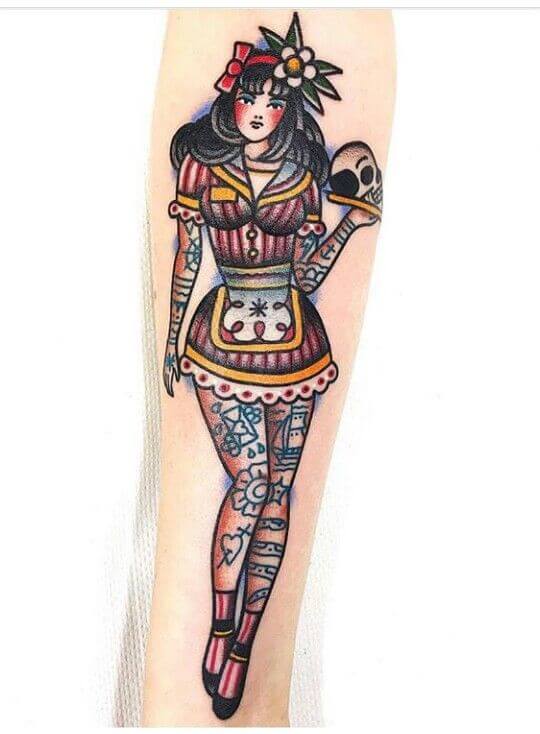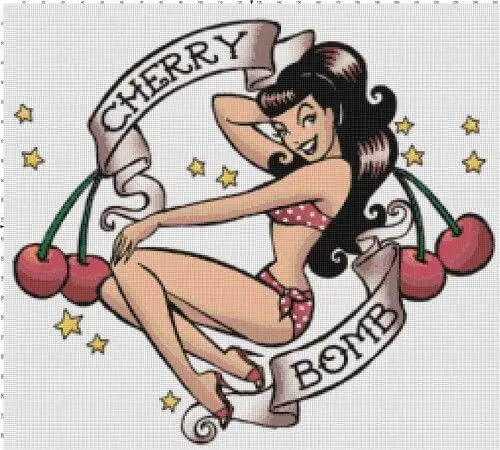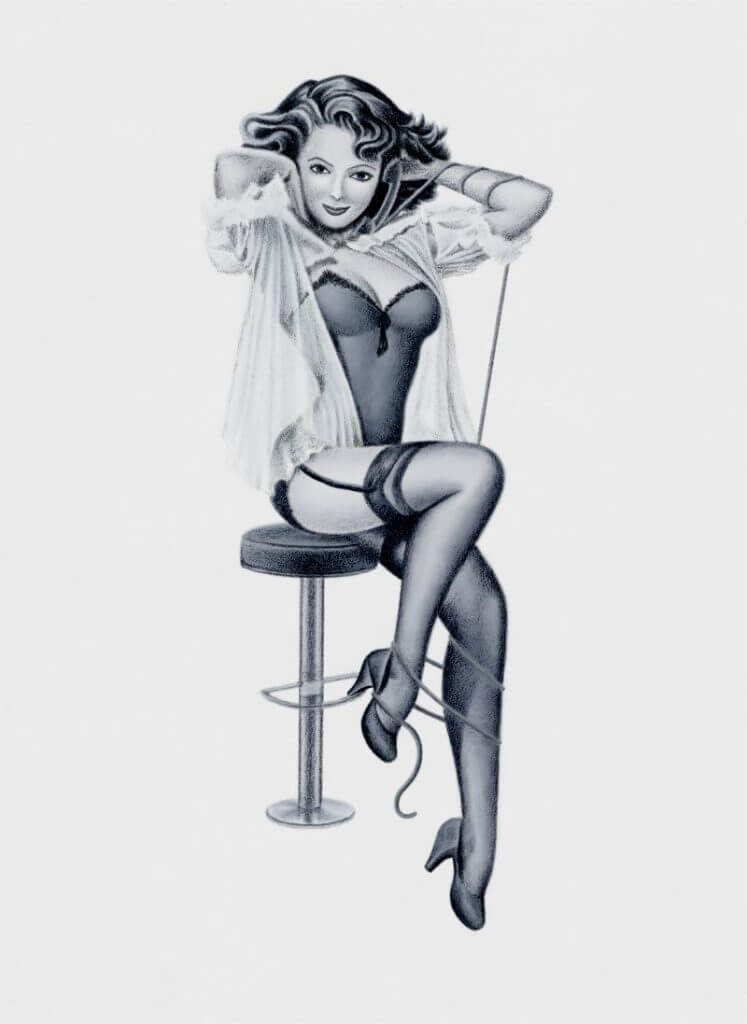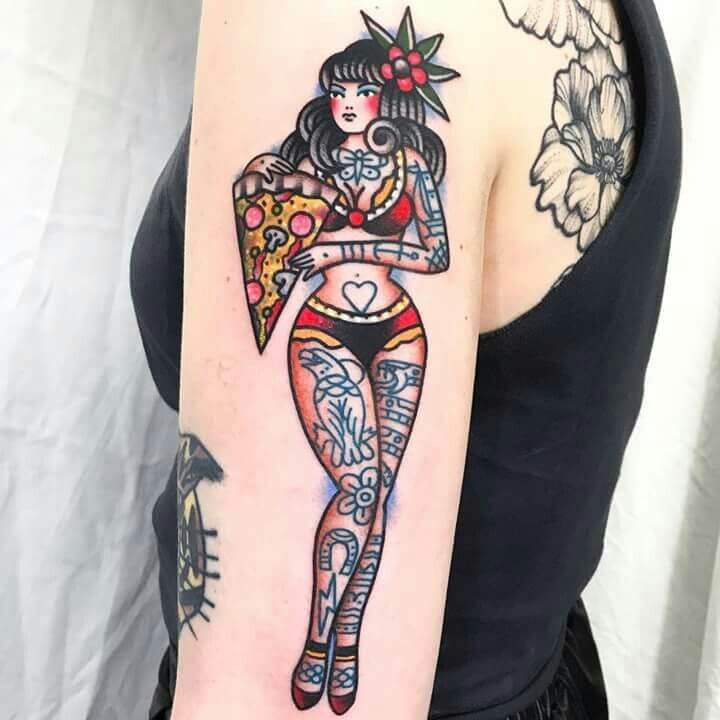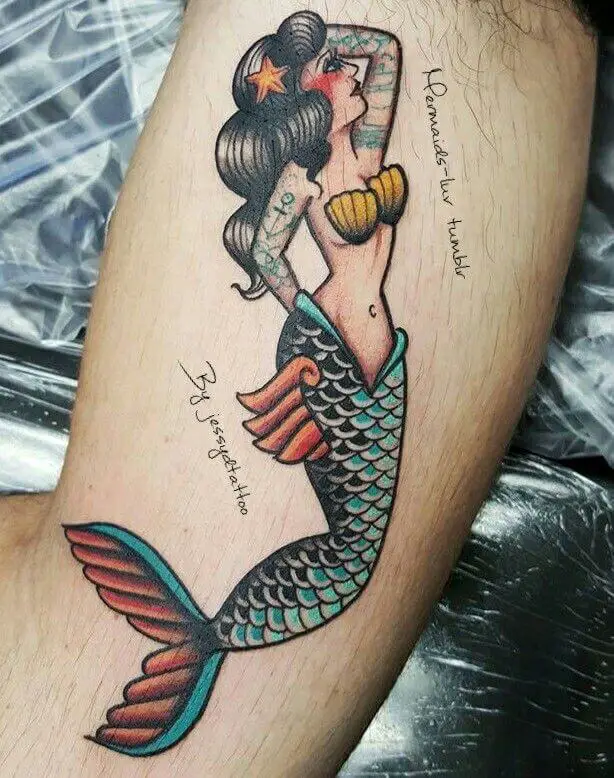 Conclusion
Thus, with so many tattoo designs to choose from, it might sound like a hard choice, but it is not. A tattoo has to be personalised, and if you feel you relate to any of the symbols, you could go for them, or you could be a bit more creative and design your pin up girl tattoo.