What is a Breaking Bad tattoo? What is its origin? In this article, we are going to talk about Breaking Bad tattoos. Let's find out more.
Breaking Bad is a crime drama TV series. This show was created and produced by a popular personality known as Vince Gilligan. Originally, five seasons of the show were telecast on AMC from 2008 to 2013.
The shooting was done in New Mexico. Basically, the show tells the story of a depressed, underemployed character Walter White played by Bryan Cranston. He is a high school teacher who has stage-3 cancer of the lung. The chemistry teacher is struggling to deal with a midlife crisis while fighting his disease.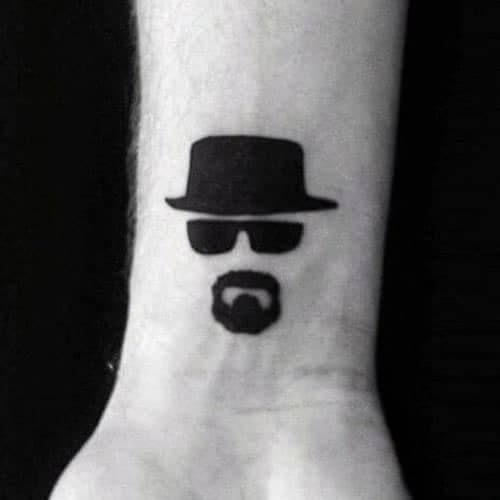 With his ex-student Jesse Pinkman (played by Aaron Paul), he becomes a criminal and sells crystallized methamphetamine to leave enough money behind for his family before he dies. The term "breaking bad" refers to the activity of turning to a life of crime.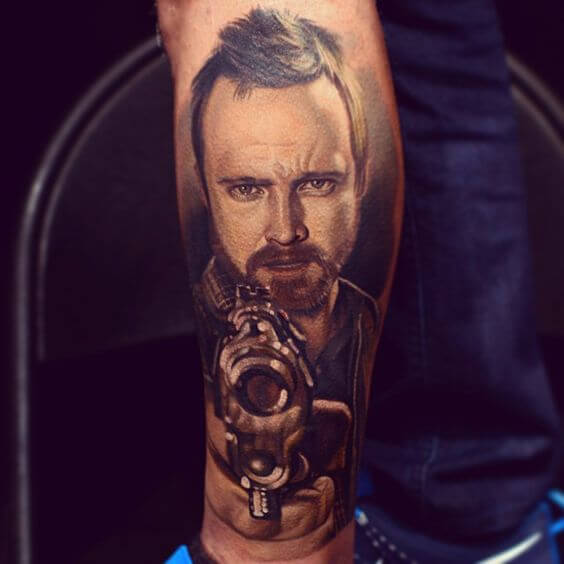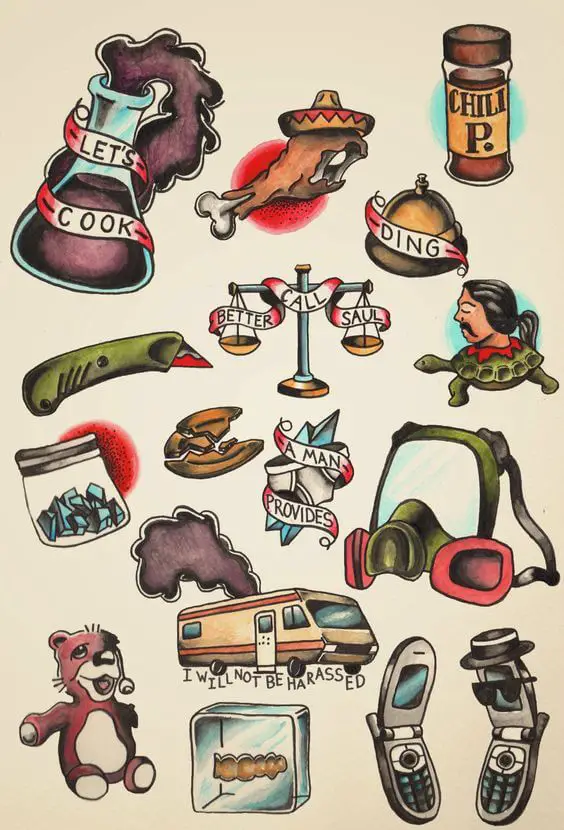 Breaking Bad is considered one of the best TV series of all time.
During the first three seasons, the show wasn't that popular. However, the fourth and fifth seasons earned the show a lot of popularity. By the time the finale was aired, the show had become the most viewed cable show in the United States.
As a result, Breaking Bad got a lot of awards, which included 16 Primetime Emmy Awards, 8 Satellite Awards, 2 Peabody Awards, and 2 Golden Globe Awards, just to name a few.
From the same category: Film Inspired Tattoos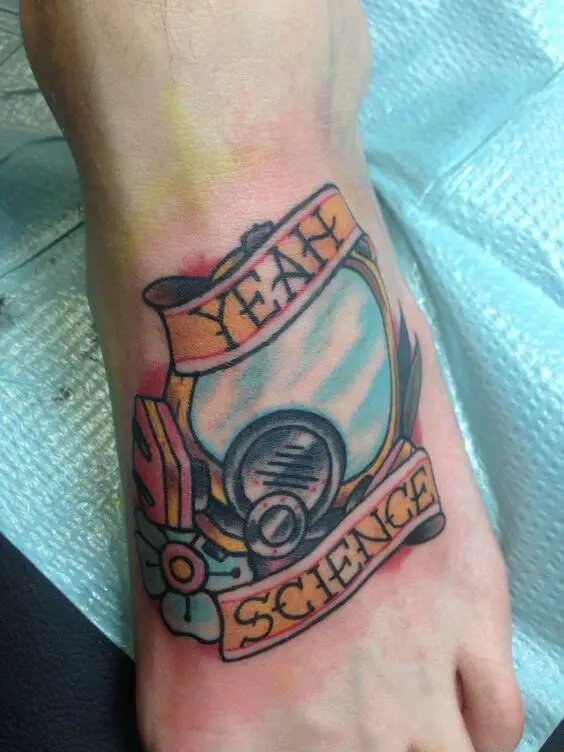 For his outstanding performance, Bryan Cranston was given the Primetime Emmy Award, while Aeron Paul was awarded the Primetime Emmy Award for supporting actor. In 2013, the TV series was mentioned as the most critically acclaimed TV serious of all time.
Breaking Bad is much more than a show, same as the tattoos of them.
In fact, it's an attitude. What made Cranston won a lot of hearts was his struggle to secure the future of his family at any cost. And this is where the Breaking Bad tattoo comes in. The TV series inspired many tattoo lovers to show their loyalty to this endearing storyline.
The Breaking Bad theme can be included in a tattoo in a number of ways. You can see Breaking Bad tattoos that feature Cranston. In some cases, the tattoo shows the full portrait of the character. If you search for Breaking Bad tattoos on the web, you will find tattoos that show extreme details of the portrait.
You should like also: Johnny Depp Tattoos
Aside from this, other popular choices may include the logo of the show or quotes from different characters. For instance, some quotes are quite popular, such as "tread lightly" and "say my name". They can work great with a Breaking Bad tattoo. Aaron Paul, a character from the show, has the quote "no half-measures" inked on his arm.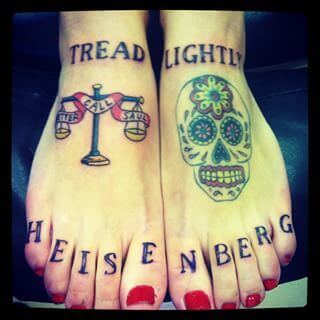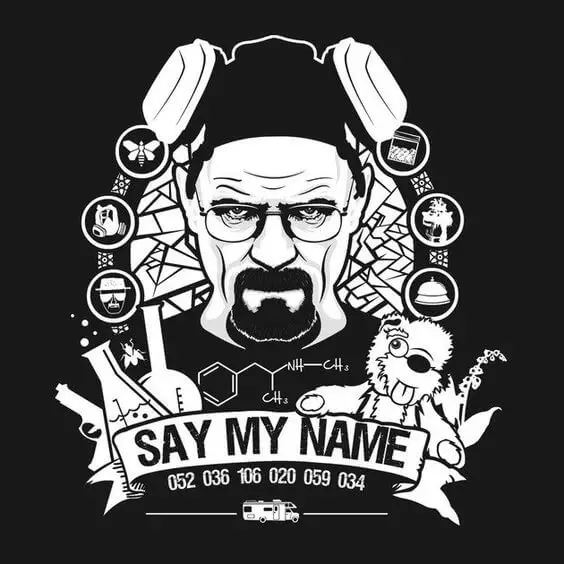 As far as the color is concerned, blue is the best choice for Breaking Bad tattoos. However, they can look equally amazing in grey and black.
The Verdict
So, this was a look at the background of Breaking Bad tattoos. If you want to have this tattoo inked on your shoulder or arm, you can choose from a lot of options. Hope this helps.