Bible Verse Tattoos are by far the most meaningful and the most respected type of tattoo that you could get. The whole point of having a tattoo is for appreciation and respect, along with with showing your love and devotion to something and with the massive amount of verses you could get tattooed on you, and the many different ways, there is no doubt that these tattoos are the best.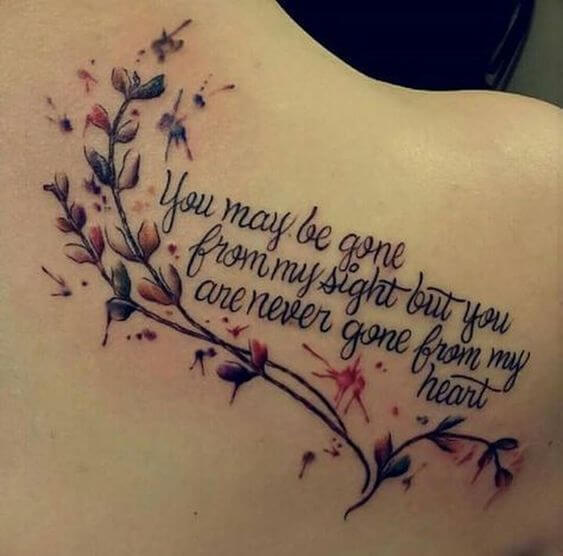 Not only do the verses have meanings that can relate to almost any situation you put it up against but the design around the tattoo or of the tattoo itself says a lot, too. From scrolls to banners, to using words to form the infinity logo, there is so much you can do and you'll spend hours upon hours with a tattoo artist, or even your friends, trying to figure out what way you'd like to do it and to add colors or not? There is so much that goes into this decision but it'll be one of the best tattoos ever done.
Not only can you relate verses to love or life, but to past and present so why not have your design match that?
You can symbolize a picture, a favorite design, anything that tells a story and the way that you incorporate the design and the verse together will mean the most. The most important thing here is that if you're a tattoo fanatic and you are doing a sleeve or even a back or chest piece, you can form your design around your favorite verse. Ladies have been known to get bible verses on their feet, on their backs, wrists or even their hips. The placement isn't important with these designs, which gives you even more options. All around these designs are the best!
Check out the best bible verse tattoos below!
Clothed in Strength
She is clothed in strength and dignity and she laughs without fear of the future. Inspirational words to remember for those tougher times in life.
A Walk Through the Valley
Sometimes prayer is also the words that you live by.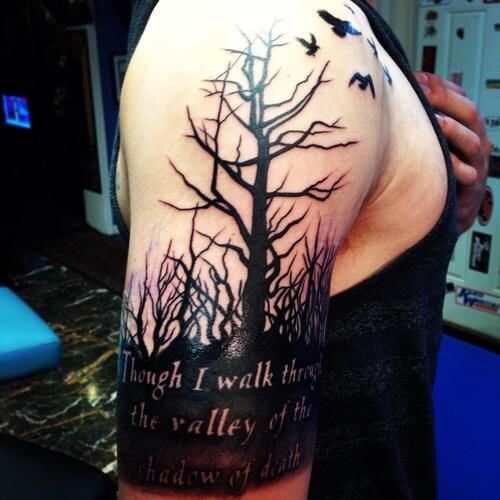 Naturally Flawless
Some would say that the beautiful line-work and script on this tattoo are also flawless.
Elegant Scripture
Some verses can inspire courage and bravery in the face of tribulations.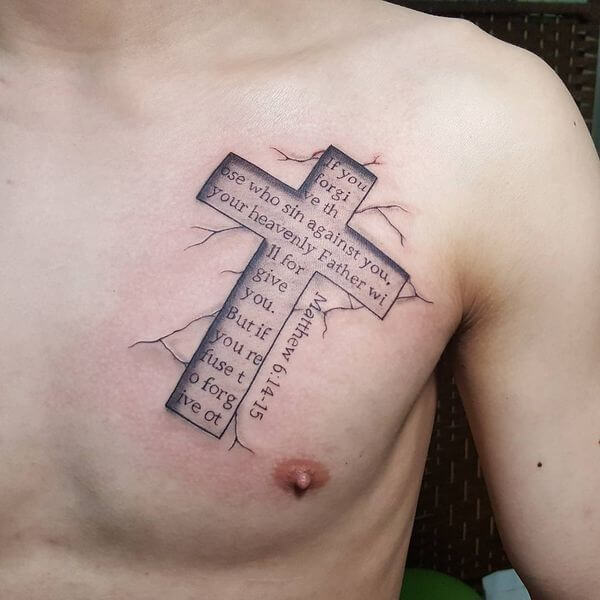 Can You Imagine
Going through life with joy and peace can be hard sometimes. There are hardly better verses to remind you of these virtues.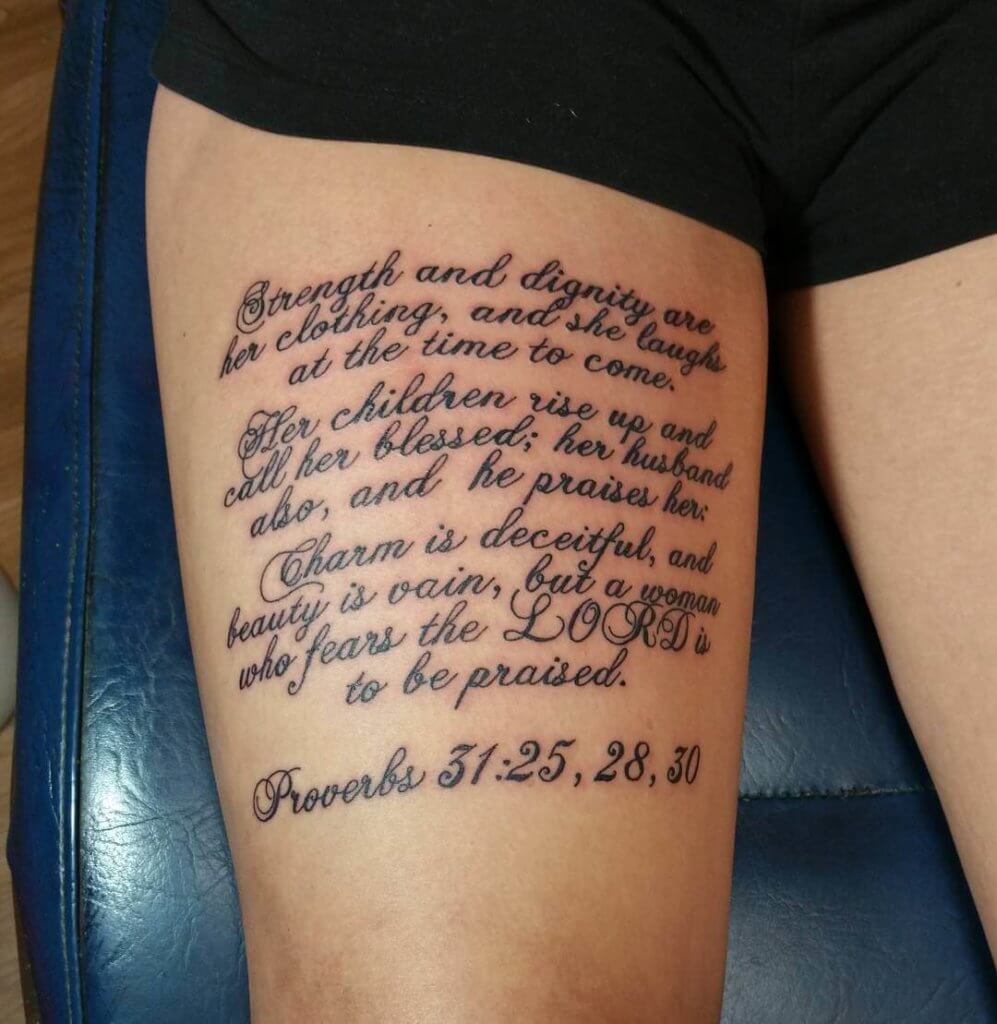 Scripture Under Your Skin
The realistic shading of this tattoo gives the illusion that the scripture is under the wearer's skin and is protecting him from deeper wounds.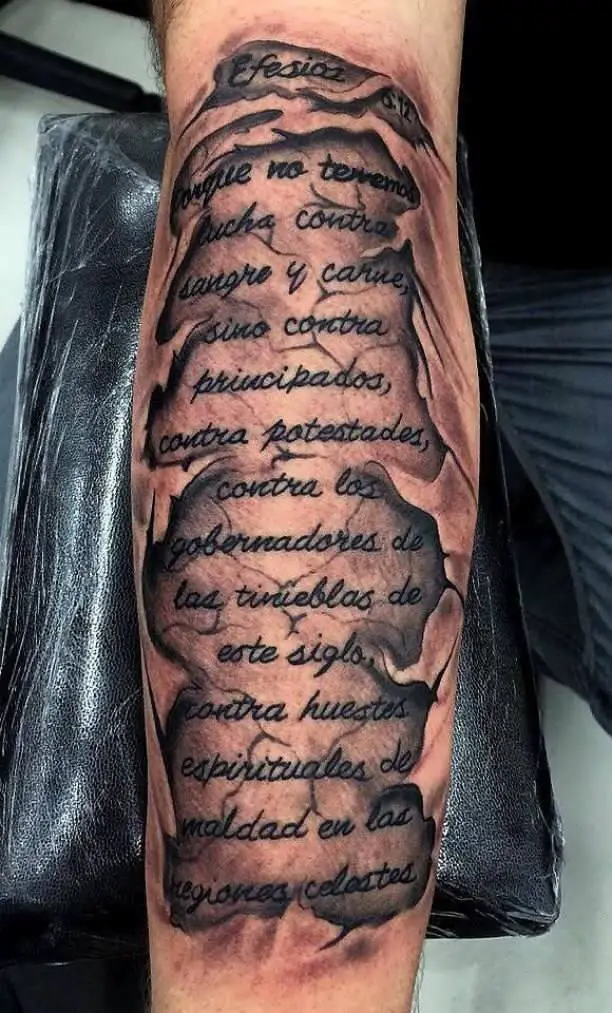 Words to Remember
This simple tattoo gets the point across while still retaining its modesty.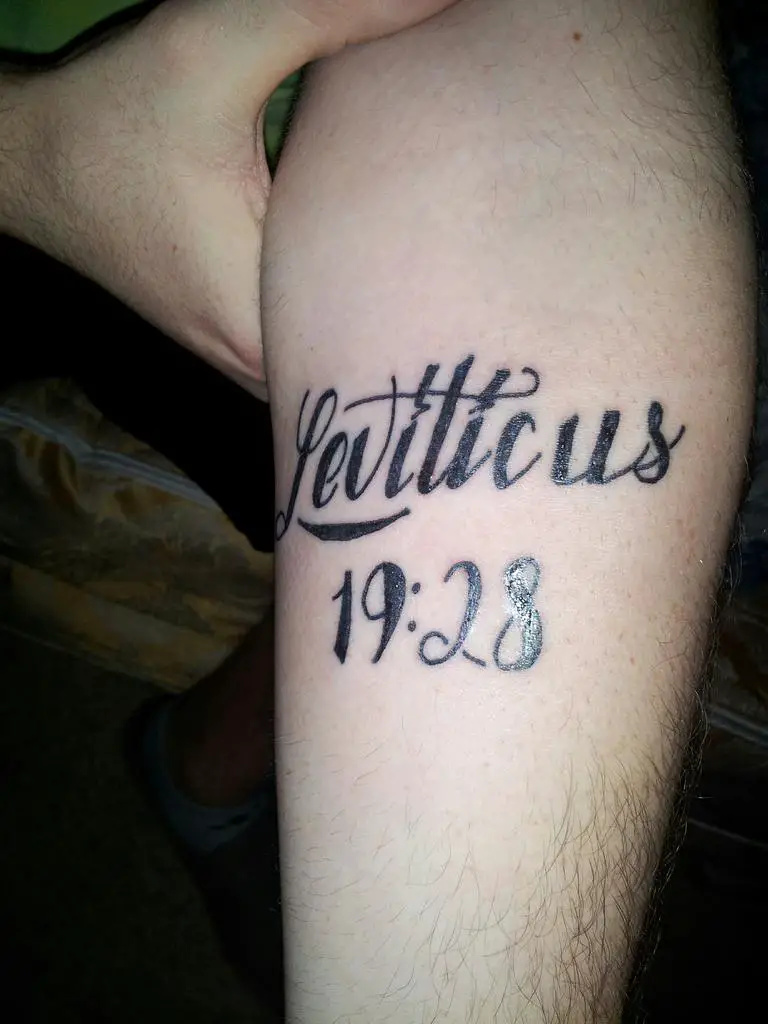 Written in the Core
Some tattoos represent the words that seem to be at the core of someone's very being.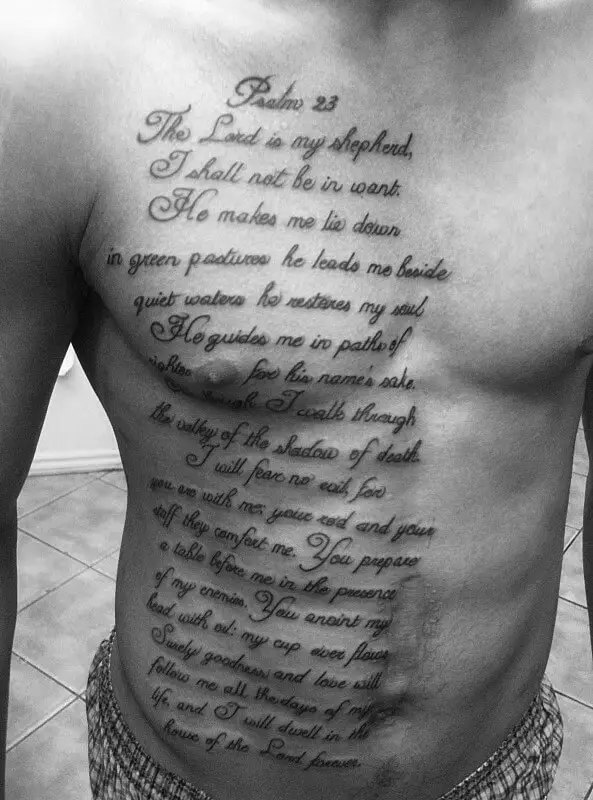 Thorns
Sometimes instead of the verse itself, imagery can be even more moving.
Judge Not
While all verses can be taken as words of wisdom, some may speak more loudly than others.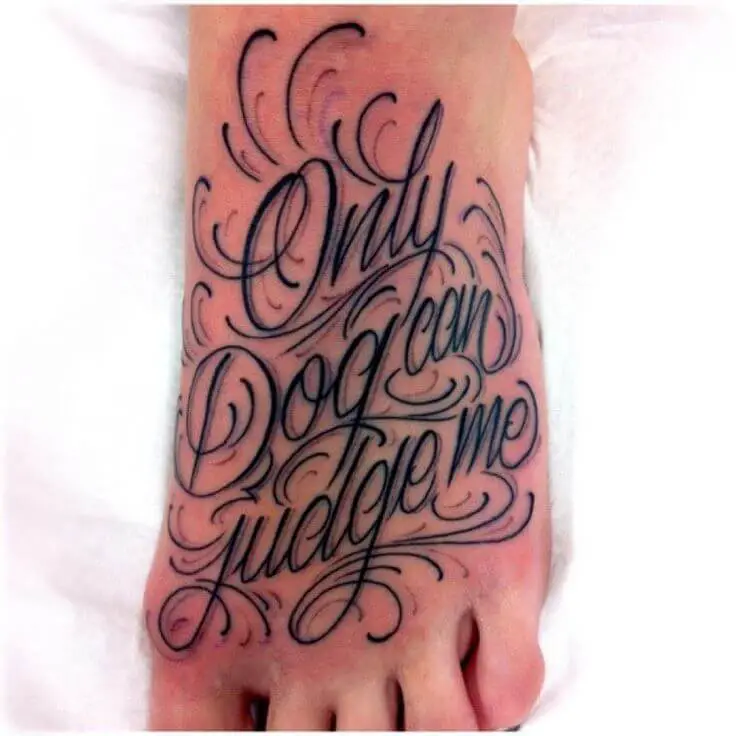 Laugh Without Fear
The elaborate letters on this tattoo remind me of the art of illumination, which was used to embellish bibles in times past.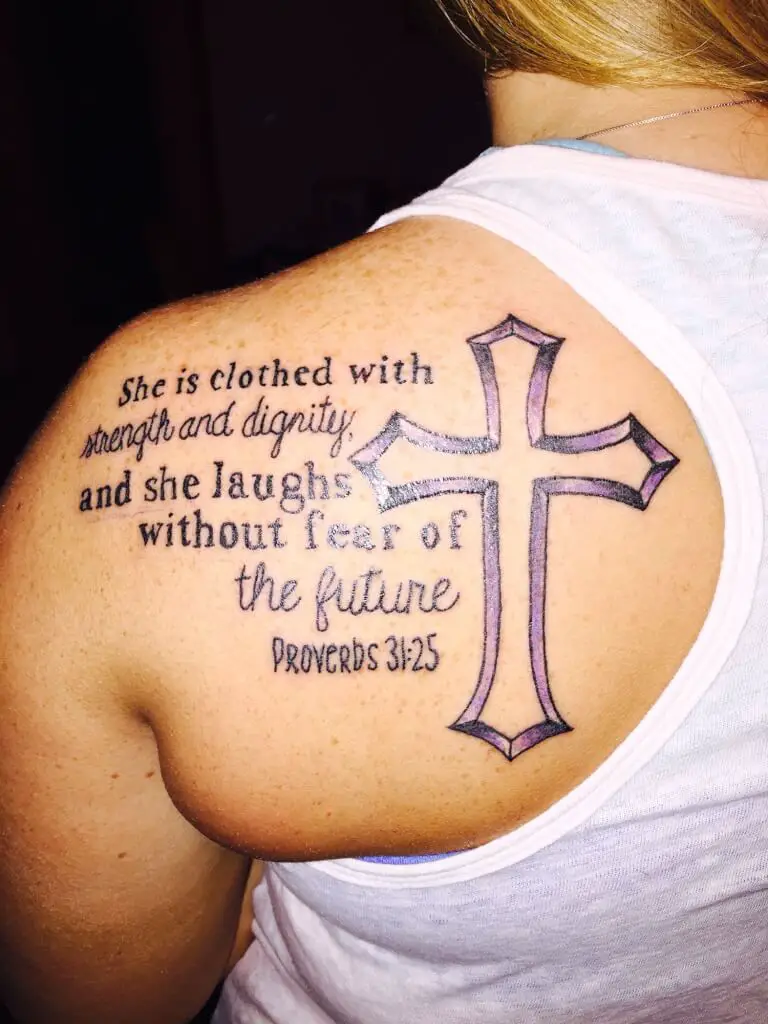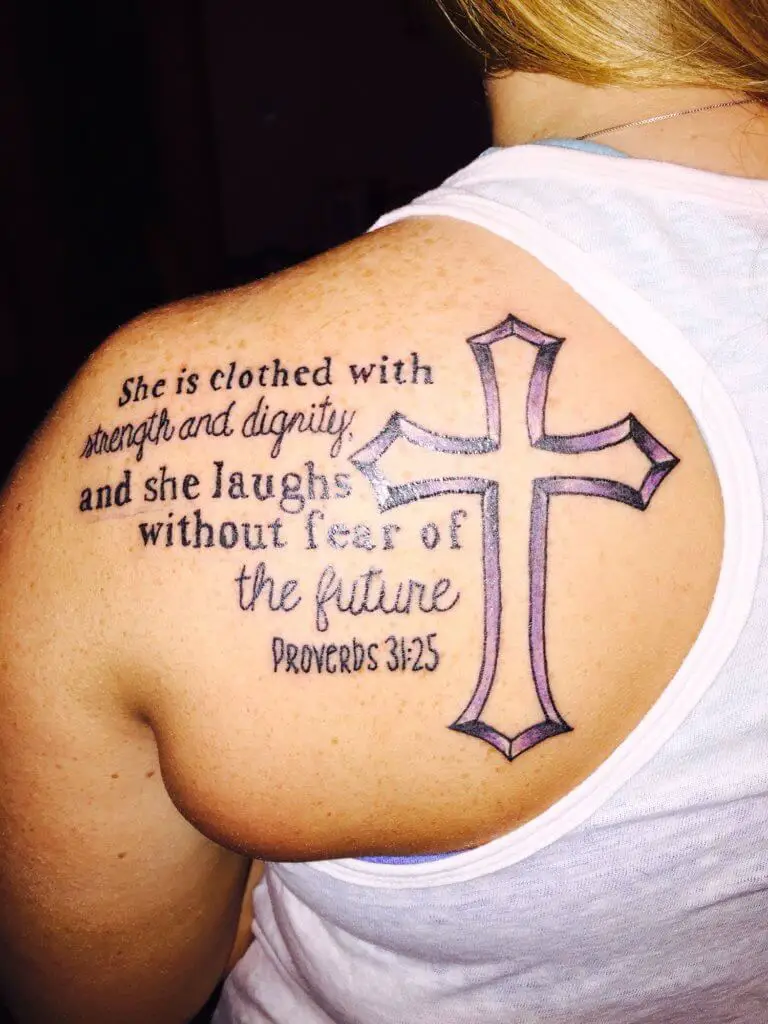 Latin Verse
This verse written in Latin may not be readable to most people, but it still creates a powerful design.
Corinthians
Sometimes you don't have to write the full verse, just where to find it.
Trust
These days trusting others can be hard to do, but some lessons follow us throughout our lives.
Isaiah 40 31 Eagle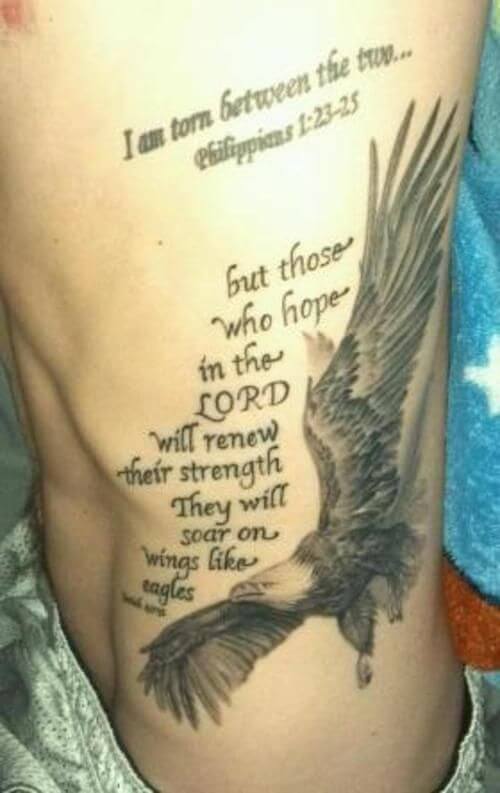 Trust In The Lord
Genesis 3:18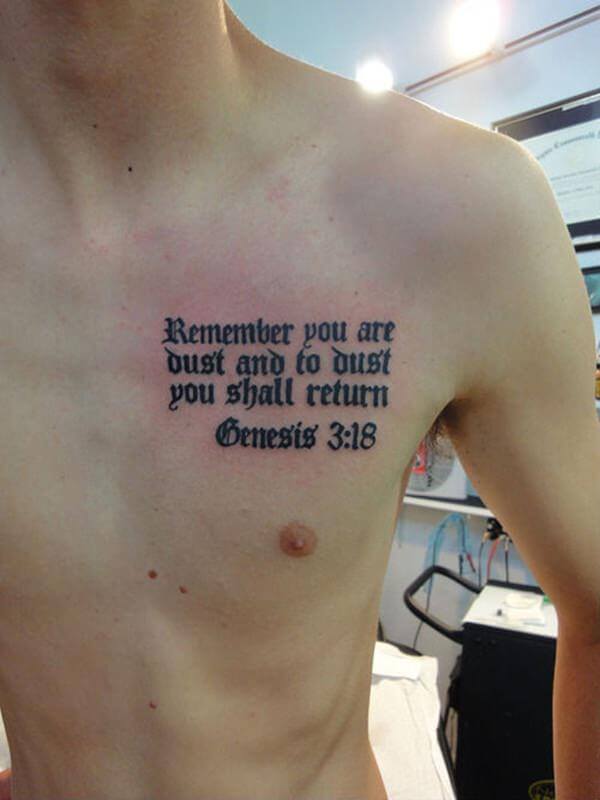 God Blessed
Matthew 18:4-5

The conclusion
These bible verse tattoos serve as elegant reminders of the faith in God, as well as providing and speaking powerful messages. Most people choose the words they find themselves living by the most, while others may choose ones that they would like to aspire to.